4 Essential 'P's For Your Engagement Shoot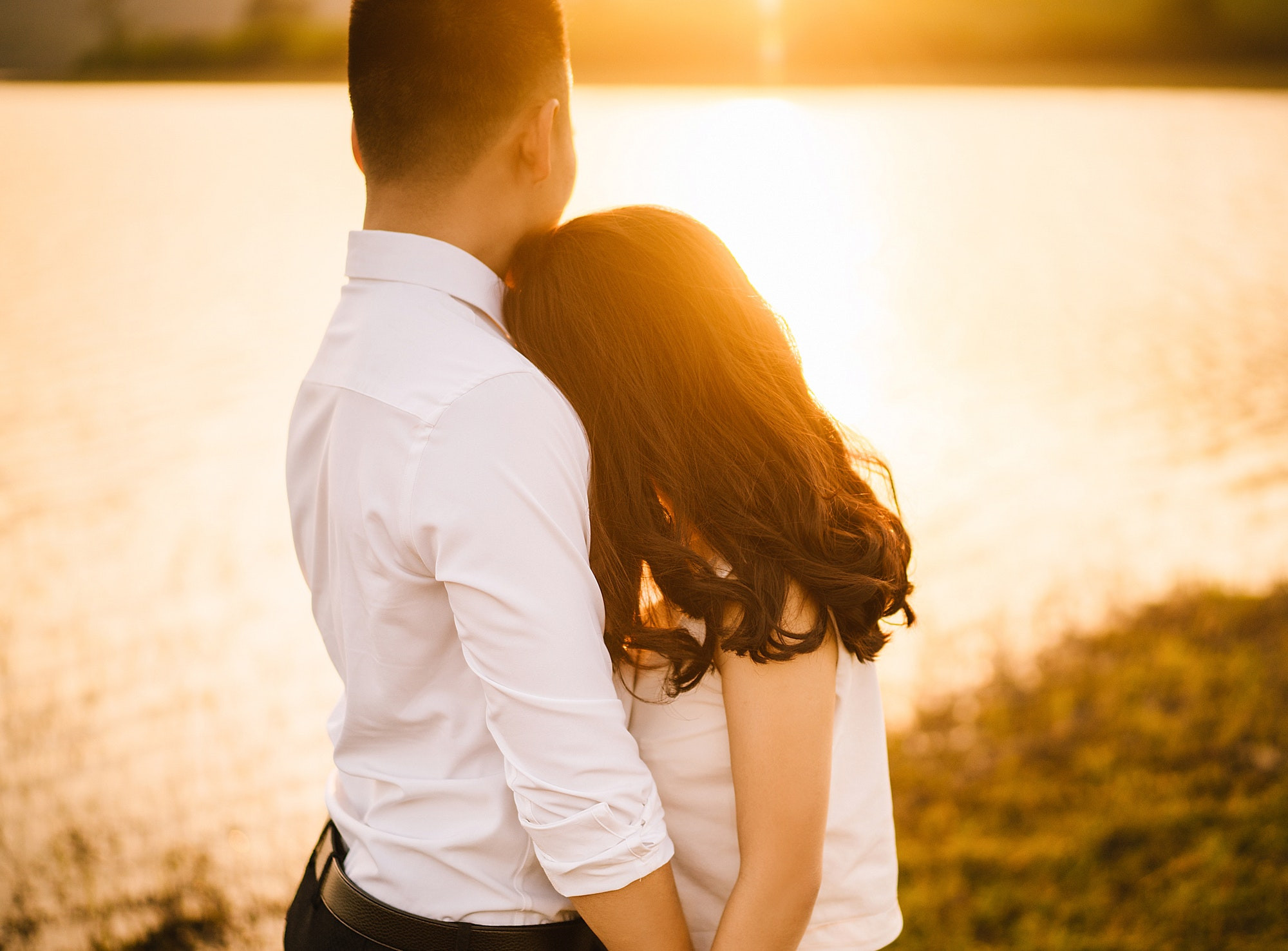 Choosing to have an engagement shoot with your partner is a fantastic way to get camera confident before the wedding. But without the setting of the wedding itself, finding some direction for the engagement shoot can be difficult. Where should you do it? What should you wear? How should you pose?
We've compiled the 4 essential 'p's of having a photo shoot with your partner, whether you choose to do it before the wedding, or perhaps even to celebrate a special anniversary.


The Photographer
The most important factor for feeling comfortable in front of the lens? Choosing the right person to stand behind it. To capture pictures that reflect the quirks of your relationship, your photographer is going to have to understand what makes you and your partner tick, and you're both going to have to feel relaxed in their company.
Start by doing research online to get an idea of the kind of photography you prefer. Would you like a stylised shoot or something that feels more candid? Browse as many portfolios as you can before narrowing it down to three or four experienced couples photographers to meet in person. Both you and your partner should have a face-to-face consultation to make sure you really 'click' with whoever will be shooting you.
As part of your meeting, ask to see a copy of their personal portfolio - sometimes studios will have supporting photographers, so online galleries may not be limited to the principal photographer. Check that their images demonstrate a consistent ability and creativity, so you can know what to expect for your own shoot.
Once you've found the right photographer, everything else should fall into place. They'll make the majority of creative decisions for you (it's their job, after all), but it won't hurt to bring a few suggestions of your own… read on for some inspiration.
The Poses
Figuring out how to pose is usually the most awkward part of any picture, whether you're on your own or with a huge bunch of people. When you're on a professional photo shoot, your photographer is going to be able to give you a lot of direction, but it can help you to loosen up a lot faster if you simply grab your beau and do a bit of practising beforehand.
Stand next to each other in front of a mirror and try putting your arms in different positions or practise making small changes to your posture. You might feel a bit daft to begin with, but becoming a bit more aware of your body (and how it works with your partner's) will help you find your groove quicker in front of the camera.
This can also help you find poses that feel natural and intimate, which will be exactly what you want to capture in your photos. Remember: You don't need to both be looking at the camera (or even in the same direction)!
Popular poses include:
Arms around each other

Nearly-kissing

Touching noses or foreheads

Supportive poses (back to back, one lifting the other)

Lying down

Hand-holding
Don't worry too much about finding the perfect angle for your poses as your photographer will guide you to the most flattering position.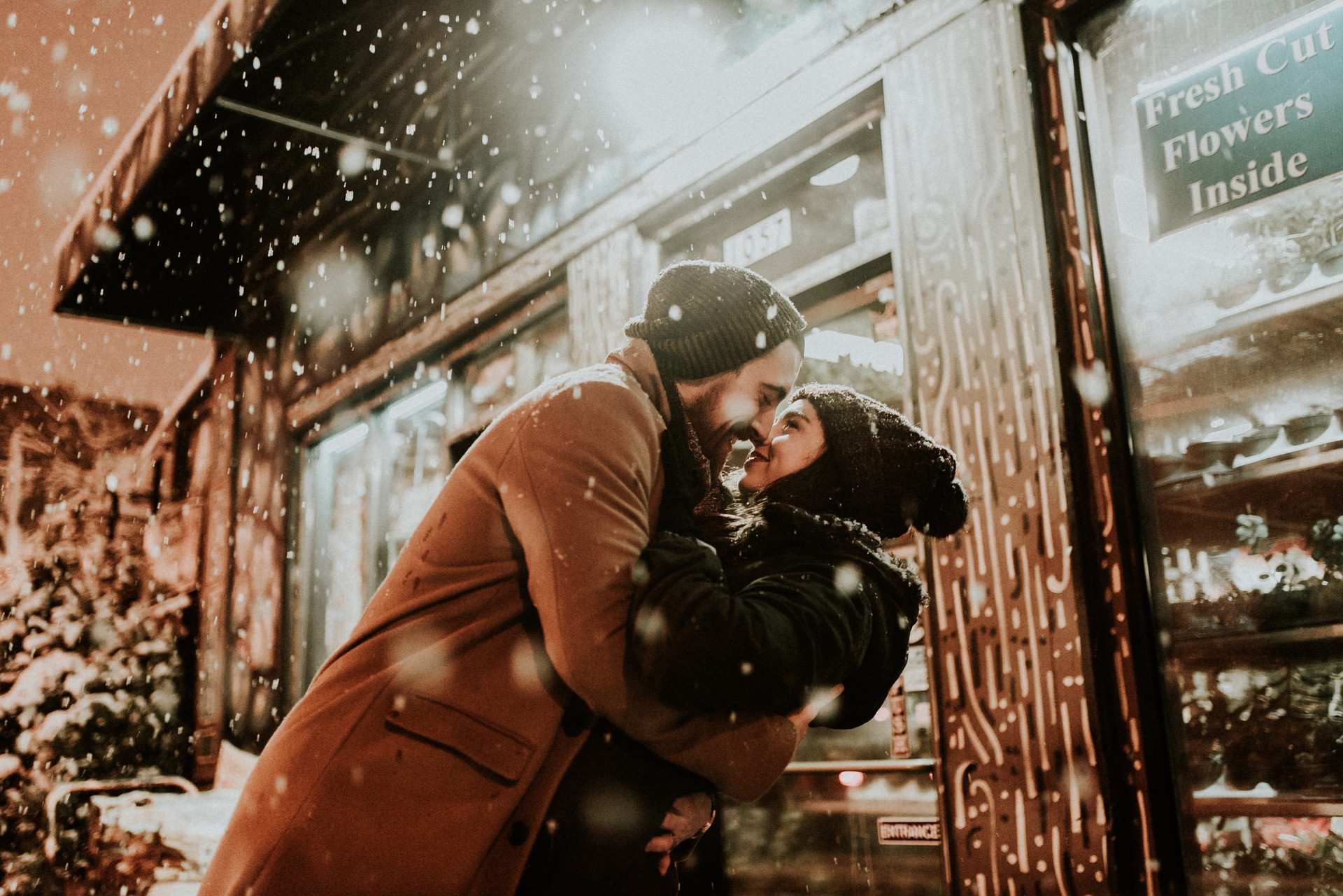 The Props
If you found it awkward to practise your poses, you might find it easier to have a physical object to give you something to do with your hands. Fun props can add a little something extra to your photo, and help you to commemorate a shared passion or hobby that you enjoy together.
Look for treasured items that have a special meaning for you both or convey a particular message. Maybe you could use a guitar if you first bonded over music, or a set of suitcases if you love travelling. Whether you're video-game fanatics, avid surfers, literature lovers or complete foodies, there's usually a way to work your hobby into some of your pictures.
Can't think of any meaningful props off the top of your head? How about something playful, where you can interact with each other instead? Balloons, bubbles, confetti, flowers or lettered signs are all simple props that can give your pictures another dimension.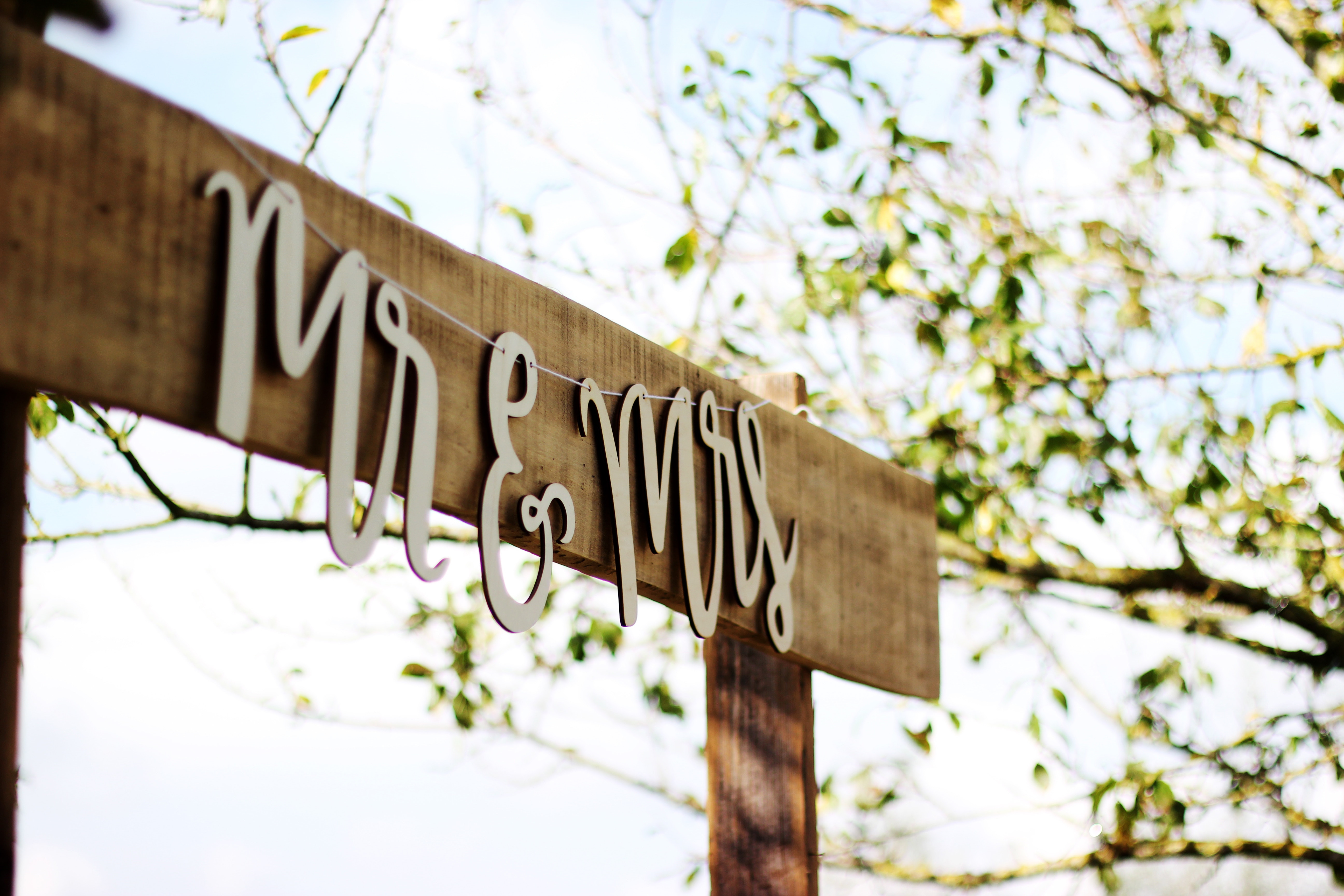 The Place
Finally; Don't leave your location as an afterthought. Obviously, you and your beau are going to be the focus of the photos, but the location of your shoot is going to have a huge impact on the overall style of your end result.
Maybe you're happy to have all of the pictures taken indoors, at a photography studio - that's great! You won't need to factor the weather into your outfit choices or worry about how your props fit in with their surroundings, and tricky factors like lighting levels can easily be controlled by the studio team.
A lot of couples prefer to have their shoot in a more romantic setting, like at a beach, in a flower field or within sight of their favourite monument. Just like with props, your choice of location can add another layer of meaning to your final photos, commemorating a space where you like to spend time together or recreating the location of your favourite date.
Whether it's your family kitchen, a local fun fair or along a forest walk you both enjoy, you can either have your pictures taken at the exact location, or work with your photographer to choose somewhere that represents it, if it's far away. That way, when you look back at your pictures, you won't just remember the day you spent having pictures taken together, but you will be reminded of the day that inspired it.