2015's Top 5 Destinations Wedding Locations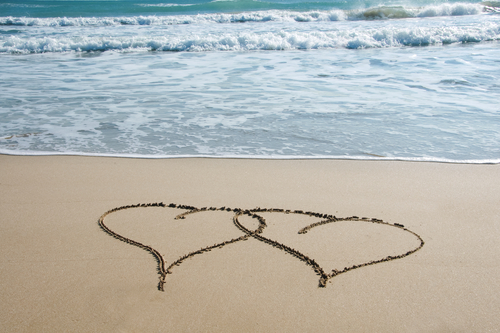 January is organising month. Well... I say that with the very best of intentions but it's already almost halfway through January and I feel less organised than ever... oops. Luckily, most of you lovely brides and grooms are kicking yourselves into Wedmin mode and getting plans in motion for your big day. This year, more than ever before, more and more of you are opting to tie the knot abroad in a dreamy destination, so, without further ado, here's our latest update on the top destination wedding locations from our resident travel expert, Rebbeca, at Perfectmoon Travel Club. 
After a two week break over the Christmas holidays, Lindsay and I returned to the boutique bright eyed and bushy tailed. Whilst we had been relaxing at home with our families, enjoying all the festivities, we had the workmen in making some exciting changes to our beautiful boutique. Dress in Love Weddings is now looking brighter and more gorgeous than ever before!
We tried to remain focussed, we tried to crack on with the routine chores of managing a bridal boutique and travel agency but we couldn't.
The atmosphere is electric and the world of weddings and honeymoons is buzzing with excitement right now, why? Because we are bang in the middle of engagement season - the annual rush of proposals that runs between Christmas, New Year and Valentines day. Which means its time for couples to start planning their big day. Knowing that over a quarter of them will decide on a destination wedding, we thought it'd be a good idea to share and offer some inspiration with a collection of the most desirable spots to tie the knot overseas..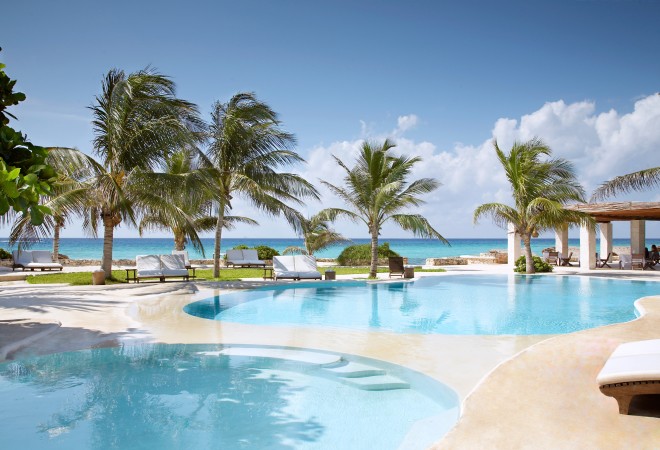 Mexico
- Its easy to get to, yes it may be a good ten hours or so away but flights are regular from many UK airports and with the Dreamliner aircraft touching down in Cancun the journey is more comfortable than ever.
The weather is reliable outside of hurricane season, and there is a multitude of hotels to suit any taste - big and brash or boutique and quaint, you name it, we can find it.
The resorts within this vast country are contrasting, Cancun is lively and Americanised, Riviera Maya is set amongst the jungle and remains loyal to its native Mayan roots.
The beautiful beaches with their white powder sands and crystal blue seas are the wedding location of choice, receptions can be held by the pool, in a restaurant or within the well manicured gardens of the hotel, some hotels even have their own chapels within the Mayan jungle.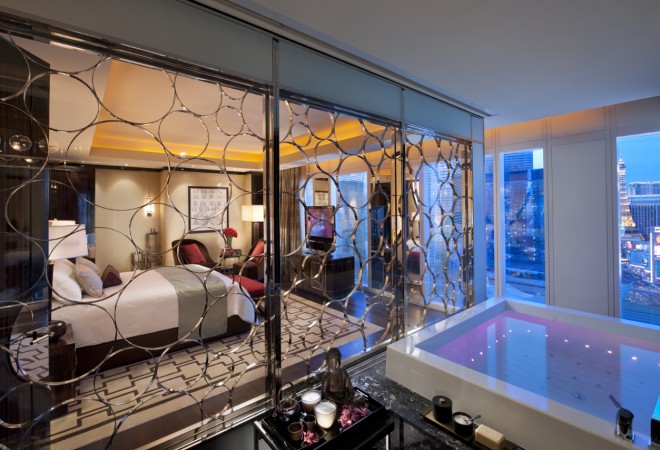 Las Vegas
- Sin City isn't all about a quickie whilst casino hopping, you can bring your family and friends and throw an all out bash never to be forgotten.
You can get married on a terrace overlooking a waterfall at the Wynn Las Vegas or in the nightclub or every other room in between. If you are wanting smaller and more luxurious head to the Four Seasons Hotel, its luxe but without the casino. We can't write about Vegas without mentioning the Little White Chapels, they're cute, they're crazy and they're cheap but they are very Vegas!
See the sights whilst you there, maybe a helicopter ride over the strip in your bridal gown, a trip to the Grand Canyon or continue your journey through the States and follow on with a honeymoon in Hawaii or Mexico. The options are endless.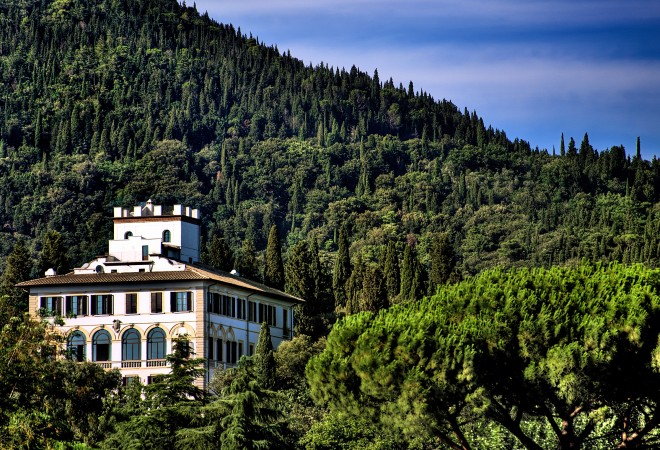 Italy
- Its romantic, its about haute cuisine and fine wine, its close to home and incredibly scenic.
With several flights each day from almost all UK airports getting to Italy is simple, quick and easy. The beauty of the country is vivid, your wedding photos will be interesting for more than one reason, lakes, beaches, cities, canals and architecture, choosing a location could be difficult. Think about your party size and how much privacy you want, whether you want to re-enact the Clooney's wedding and parade along the canals of Venice in a boat or if you'd prefer to be tucked away out of sight in a vineyard amongst the cascading hills of Tuscany. Italy has it all.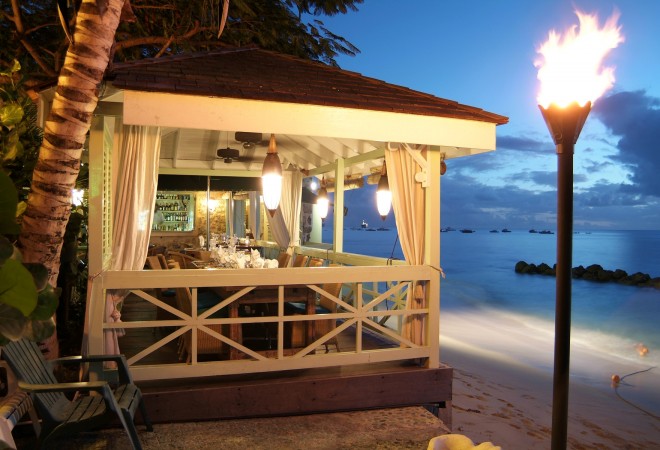 Barbados
- An island of diversity which is surprising for its size, the West with its calm serenity, the surfers paradise on the dramatic East and the the lively South, all with beautiful beaches and glorious hotels surrounded by lush tropical gardens.
This is one of the few Caribbean Islands that tends to have more bed & breakfast hotels than all inclusive, there is no shortage of romantic restaurants, particularly on the West coast. After you have sealed your union you will find plenty to do on the island, hire a Mini Moke, meet the monkeys and dance the night away with rum and caribbean music.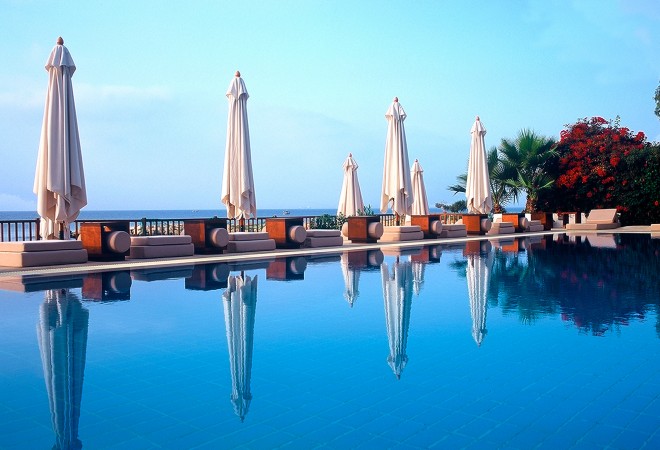 Cyprus
-  The Roman general, Mark Antony, is said to have presented the island to Cleopatra as a token of his love and affection and legend claims the island is the birthplace of the Goddess of Love, Aphrodite. It's thought she enjoyed secret forest trysts here with a string of ancient gods. There's no denying this place spells romance.
Weddings in Cyprus can take place in town halls hidden behind bright bursts of bougainvillea, or in hotel gardens that overlook the coastline. It's also a really popular spot for Anglican Church weddings, the chapels are dreamy and beautiful.
During the evening think lantern lit tables, jazz music playing, a table for two with a spectacular sea view.
Here at
Perfectmoon Travel Club
we are experts at destination weddings, together we can create your perfect day, we're also well experienced at all the legalities and paperwork.
If you would like a joint appointment for Bridal and Honeymoon/ Destination Wedding, please contact
Dress in Love Weddings here,
don't forget to mention World of Wedmin for an exclusive VIP appointment!
Weekend appointments are going like hotcakes at the moment so be sure to book in advance to secure your time in our treasure trove of all things bridal and honeymoon.