15 bridesmaid hairstyles for summer 2022
Whether you're planning on going matching or similar mismatch hairstyles for your bridesmaids, it's important that they feel wonderful too on the day. If you're going for one particular style, think about your bridesmaid's hair types and face shapes to decide what you feel would look lovely on all of them. Alternatively, pick an overarching style, such as boho waves and braids and let them decide if they'd prefer their hair up or down within that particular style.
There's now so many different styles to choose from for every type of wedding, it's often a hard decision to make! We've listed below 15 of our favourites for 2022…
Loose barrel curls
A classic that everyone feels lovely with, you can't go too far wrong with a loose barrel curl. Always a beautiful accompaniment to any bridesmaid dress. If in doubt - go curly.
Fishtail braid
Pretty and a little bit boho, a fishtail braid is always a great idea if your bridesmaids have luscious long hair. Plus go that one step further and pop flowers, or little pearls in it for an added layer of chic.
Focal point accessory
If you have your heart set on a particular hair clip or hairband for your bridesmaids, make that a focal point for the rest of their hairstyle.
Boho beach glam
Perfect for a relaxed wedding, boho beach glam is a lovely overarching style that your bridesmaids can then have different hairstyles within. With a nice mix of waves and braids, they can choose from updos, to half up half downs, whichever they feel suits them best.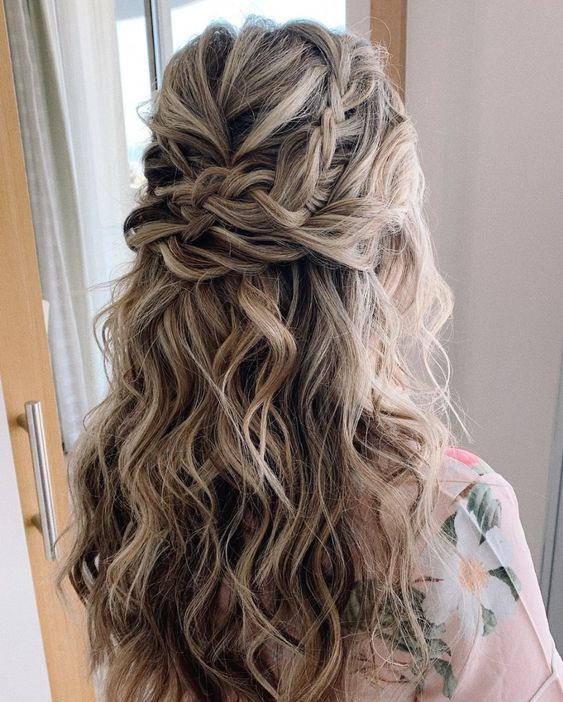 Bun and a floral comb
A timelessly chic option is a swept-back low bun that features a pretty comb just above it. Very popular with brides, there's no reason you can't extend it to your bridesmaids too.
Unfussy and elegant
Think tousled curls 'thrown up' in a bun or half up half down, that we all knew actually took a while to create that effortless look. It makes for a really pretty look against the soft hues of a bridesmaid dress.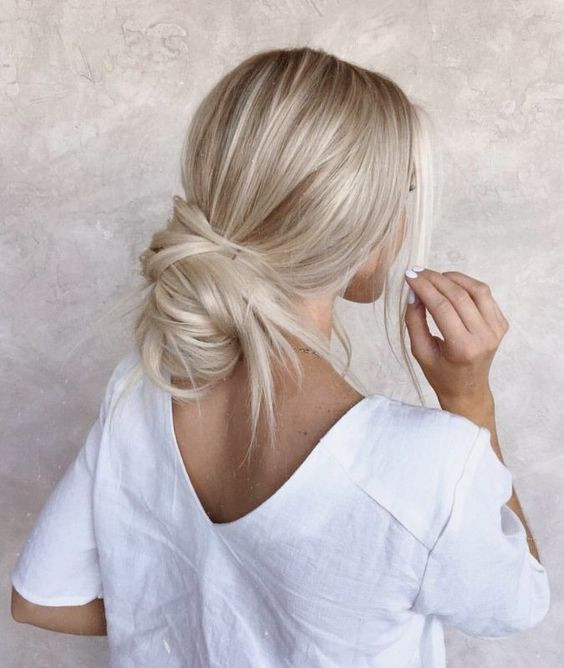 Sleek ponytail
Keep things chic and simple with a sleek ponytail. A beautiful choice but one some bridesmaids might not love, so best to doubt check just in case!
Blowouts
Big and bouncy, blowouts are a great way to get that polished look and a style that's slightly different for everyone, based on their hair type. A great choice for a glamorous wedding.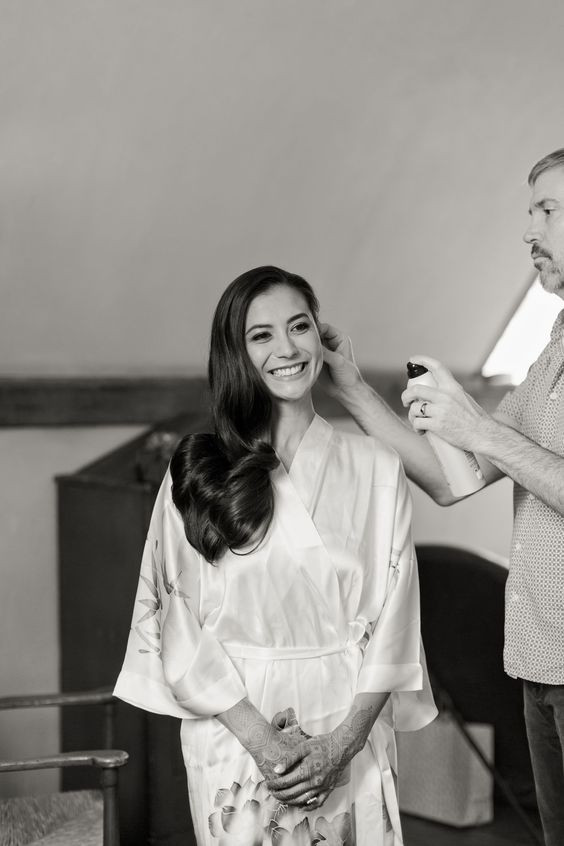 Sideswept curls
Embrace the old Hollywood red carpet look with a deep parting and curls swept over one shoulder. A good choice for showing off a dress or if you're placing a clip in your hair too.
Loose low bun
Tousled and timeless, a loosely curled low bun always frames the face beautifully and looks great on lots of different bridesmaids.
Flower crowns
It's official, flower crowns are back! This time in a more dainty style, think a loose daisy chain style, flowers woven into the hair or in a more overall simple style.
Messy ponytail
Similar to the more boho styles, a tousled and slightly undone ponytail looks beautiful on both your long haired and mid length haired bridesmaids.
Glittery headband
Whether you go classic and subtle or make a bold statement, headbands always look lovely on bridesmaids and make for a nice keepsake too.
Retro waves
If your wedding is a little alternative, embrace retro waves and really amp up the volume.