Bruisyard Country Estate
---
Suffolk
The Basics
Exclusive use
Ceremony license
Licensed bar
Can we bring our own wine
Corkage
Are pets allowed
---
Style of venue:
Traditional, Rustic, Eco, Casual, Formal
What type of venue are you?
Country House, City, Barn
What kind of ceremony can we have?
Indoor civil ceremony, Outdoor civil ceremony, Nearby church
Ceremony capacity:
140 in the Barn, 30 in the Hall
Dining capacity:
140
Catering:
In-house
Do you have a late license?
Until midnight. Can be extended until 1am for a £500 fee.
Do you have accommodation?
Yes – for 28 people
Is accommodation included?
Depends on the package
What forms of payment do you accept?
Cheque, Cash, Credit Card, Bank Transfer, PayPal, Other
About
Stunning Barn wedding venue with magnificent Manor House, perfect for beautiful weddings all year around.
Imagine a peaceful and unspoilt 700 acre private estate, deep in Suffolk's picturesque countryside where you can welcome your guests on your special day.

Whether you're planning a small wedding of your nearest and dearest, an intimate vow renewal ceremony or a big wedding fulfilling all your dreams and desires, we have everything you need for a beautiful countryside wedding.

Our Hall and Barn allow you to create the perfect wedding ceremony and reception. For those wanting an intimate wedding ceremony we are licensed for up to 30 guests within the Hall itself, and up to 140 guests in Bruisyard Barn. Should you prefer a church ceremony, the idyllic Grade 1 listed village church is within a short walk.
Find Us
Reviews

14
Leave feedback

Sarah-Jane and James
Laura, where do we start? It was an absolute pleasure meeting and working with you on our wedding. From the moment we saw Bruisyard, we knew it was the right place for us. It's beauty speaks for itself, but the unpretentious, relaxed and decidedly magical atmosphere that's created by you and the team made it such a clear choice for us. Thank you so much for bringing ideas to life - we were so delighted with how the day went and how the Barn looked. For us, it was just perfect. Your help, advice and guidance was simply invaluable and we felt very lucky to have you as such a bit part of our planning. Staying at the Hall with all our bridesmaids and ushers was a wonderful experience - one none of us will forget! We take nothing but incredibly happy memories from Bruisyard. It will always be in our hearts.
(26th April 2014)

Ruth and Stephen
We just wanted to say a big thank you for your help with our wedding. A big thank you Laura for our last minute seating plan change, it really saved the day and meant we could relax! Bruisyard is really truly a lovely venue and we couldn't have asked for more. It meant we could have our family and friends around us to celebrate for the whole weekend. Perfect!
(13th June 2015)

Laura and Wayne
Serena, Thank you so much for looking after us on the day of our wedding and the effort and detail you went to on the lead up to it. We truly felt like we were in great hands and nothing was too much trouble. Our day felt like a family dinner/ party and that's exactly we wanted.
(13th February 2016)

Hannah and Tommy
Just like to say a huge thank you to you and the team. The wedding weekend was superb and the calm and cool way you ran our day was much appreciated. I can truly say that you all played your part in a fantastic experience for us all.
(25th June 2016)

Carmel and Gary
A massive thank you to all the staff at Bruisyard Hall who made our wedding day so special. Everyone was so supportive and helpful. Serena helped to organise our wedding and was amazing throughout. It ran so smoothly and helped to make it as stress free as possible. The venue is stunning! We couldn't have chosen a better venue! Thank you!
(26th July 2017)

Robyn & Ryan
Wow what can I say? From start to finish the team at Bruisyard have been amazing! Katie we can't thank you enough for your help in planning our wedding and making the day run so smoothly! It was an absolute dream and we couldn't be happier! So many people have said how amazing the food was and how spectacular the venue was! The hall was amazing and made our wedding weekend so special having a place to celebrate before and after the big day! Thank you for letting me create my dream, we honestly can't thank you all enough

Marcus & Sue
We rented the hall and the barns for the weekend . Having all our close family and friends stay at the hall with us made the weekend even more special. Friday night supper for 30 kicked the weekend off well ! The wedding day was amazing - Bruisyard take care of everything you could wish for and more . The venue is stunning , food and drink wonderful too. Two weeks on, both us and and all our guests are still buzzing about what an amazing day it was . Truly the best day of our lives. Bruisyard also pointed us in the direction of some great suppliers #kittyscakes #moatfarmflowers #jamesdavidsonphotography. We cannot recommend this place highly enough for anyone considering it for their wedding . We'd just love to do it all over again !!

Hannah & Stuart
Bruisyard Hall was the perfect venue for our wedding last week. From the day we viewed the hall and barn, we knew it was where we wanted our wedding. Bethany has been so helpful in the planning and organisation over the last few months and we always had our questions answered quickly. The venue looked amazing on the day and I was so surprised at how smoothly everything went. The house is an amazing place to stay and made the weekend even more special. If you're planning a wedding, you will not be disappointed with Bruisyard Hall!!

Lou & Tareq
We could not have asked for a better venue or group of people to host us. You gave us the most joyous weekend of our lives. We will be forever so thankful to you all!

Megan & Stephen
We cannot thank everyone at Bruisyard enough for everything you did to help to make our wedding day so special. The venue is utterly beautiful and all of our guests commented on what a gorgeous setting it was - a hidden gem in Suffolk. Having the hall for the evening before just added to the whole occasion enabling all of our wedding party to spend that extra special time together. The rooms were all so beautiful and our evening meal from the kitchen was delicious! All of you staff were incredible in helping our day to run smoothly and take away any stresses there could have been. You had everything in hand on the day, which meant that Stephen and I were able to completely relax and just enjoy being together with everyone we love. The permanent smiles on our faces in the pictures say it all! Even before the event, your communication and support in the planning was incredible so thank you.

Lindsey & Ian
I just wanted to take the opportunity to thank you for such an amazing day. We have only been home a few hours however we have had no end of compliments from our family and friends saying how fantastic the day was and especially the venue. We can't fault you and your services. Thank you for all of your hard work making our day so very special. The food was amazing so please pass our compliments onto your fabulous chef. Can we keep your pizza chef?! The pizzas were delicious! The music was also fabulous so please pass our thanks onto Dreamwave for putting on tunes that kept our guests dancing until the very last song! Bethany, Thank you for being so approachable and friendly yet still so professional, you answered all of our questions along the way and made us feel instantly at ease. Alan, Thank you for giving us the sunniest November day we've had in years! You promised me the day I booked the wedding last year that we would be looked after and have amazing weather and you were right! You and your staff are fantastic!

Hannah & Pip
We fell in love with Bruisyard Hall and Barn as soon as we visited it. We had the best weekend of our lives with our friends and family. Katie and the team completely took the stress out of the wedding planning (and tidying up!) and we enjoyed every minute of our experience at Bruisyard. Katie, you are an absolute asset to the team. Thanks again for everything. Hannah Churchyard and Pip Churchyard xxx

Leah and Matthew
Thank you so much for putting on such a special and memorable day for us - you made everything so easy and stress free. All the guests loved it too!

Victoria and Gavin
We visited Bruisyard on a bit of a whim after we saw an advert for a wedding fair at the last minute. We'd never been before and were taken aback with how beautiful it was as we drove up! The fair was brilliant and we got lots of ideas from suppliers and the staff were so friendly and helpful. We actually met Katie when we first arrived and she told us that the hall was open to look around or to have a guided tour. It was so stunning, we couldn't resist! We were shown around and told about the intimate wedding packages, which sounded like exactly the kind of thing we were considering for our wedding.

As we drove away that day, we both realised that we'd probably just seen the place that we wanted to get married! This was never the purpose of our visit that day but the staff and the hall itself really charmed us. Despite a few visits to other venues, nothing could match Bruisyard and we quickly arranged to visit again and meet with Katie to discuss options for our day.

Once the planning process really began, it became clear we'd made the right choice. Katie was amazing and talked us through everything so clearly. At no point did we ever feel pressured into making decisions and we both felt like nothing was too much trouble for the Bruisyard team. From start to finish, Katie worked with us, answering our (hundreds of!) questions and making us feel like part of the Bruisyard family.

When the day finally came for our wedding, everything just felt so easy and relaxed. Nothing was too much trouble for any of the staff. Our whole family were able to stay in the hall the night before, which meant everything was calm on the day. All staff were so efficient and things just seemed to happen without us even seeing anyone do them! We honestly couldn't have asked for more. Even when the whole village had a power cut, we didn't even notice! Within 30 minutes, a tractor arrived with a generator and nothing was delayed...if nobody had told me the power was out, I would have had no idea at all! Champagne kept flowing, canapés were served and the string quartet played whilst we all enjoyed the beautiful grounds in the sunshine.

A perfect time was had by all and we cannot thank Bruisyard enough. A family breakfast on the morning after the wedding just topped the whole occasion off and gave us more time to appreciate the incredible setting. We wouldn't hesitate to encourage anyone to visit Bruisyard - wedding or not! But it really is the ideal setting for the day of your dreams.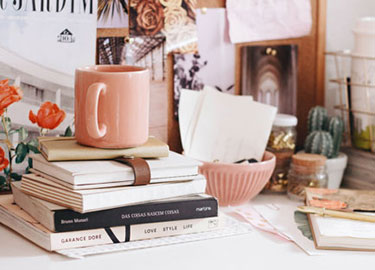 Your free account will also enable you to:

Easily manage and securely book your suppliers

Stay on top of wedding planning with our intuitive checklist

Keep an eye on spend with our budget tracker

Create and track your wedding guestlist

Plan your wedding on the go with our mobile app, downloadable via the App Store or Google Play
Thanks for your enquiry! You'll hear back shortly.
Couples interested in Bruisyard Country Estate also sent enquiries to the suppliers below too. You can simply send the same enquiry to them in one click.
Glemham Hall
14

Glemham Hall is a beautiful Elizabethan country house available exclus...
Ringsfield Hall
14

A large Victorian house in 14.5 magical acres of woodland and meadow,...
Kesgrave Hall
14

We know that your wedding day is one of the most special moments in yo...
Glemham Hall
14

Glemham Hall is a beautiful Elizabethan country house available exclus...
Ringsfield Hall
14

A large Victorian house in 14.5 magical acres of woodland and meadow,...
Kesgrave Hall
14

We know that your wedding day is one of the most special moments in yo...
Are you sure?
If you don't ask, you'll never know...
Continue to chat
Leave
Is this supplier not for you?
Explore other suppliers.
Sign up to our free planning tools today to save suppliers