Ufford Park Woodbridge Hotel Golf & Spa
---
Suffolk
The Basics
Ceremony license
Licensed bar
Are pets allowed
---
Style of venue:
Modern, Casual
What type of venue are you?
Hotel, Alternative, Golf Club
What kind of ceremony can we have?
Indoor civil ceremony, Nearby church
Ceremony capacity:
From 20 - 125
Dining capacity:
180
Catering:
In-house
Corkage:
N/A
Do you have a late license?
Our bar is open until 12:30pm.
Do you have accommodation?
Yes, we our a 90-bedroom hotel. We also have an on-site 18 hole golf course and thermal suite bar and treatment rooms – perfect for pampering the day before your wedding or even stag/hen party.
Is accommodation included?
Honeymoon suite only
What forms of payment do you accept?
Cheque, Cash, Credit Card, Bank Transfer, PayPal, Other
About
Our lovely hotel is nestled among the trees and landscaped gardens, where our beautiful and historic 120-acre parkland provides the perfect backdrop for your wedding photographs. Let our Wedding Coordinator and specialist team share their wealth of knowledge and passion for weddings with you.
Our unique wedding packages allow you peace of mind in managing your budget as there will be no unexpected costs. All our prices are per person and include the following:
-A designated Wedding Coordinator to help plan your day
-Informal hosting on your wedding day
-All white table linen, crockery and cutlery
-Red carpet on arrival
-Silver cake stand and cake knife
-Attractive grounds and back drop for your wedding photographs
-Complimentary Premier room and breakfast on the night of your wedding*
-Discounted accommodation rates for guests* - including use of our Health Club.
-Ample complimentary on-site parking
Ufford Park is also a great venue for those all-important pre-wedding celebrations – the hen and stag parties. We have our all-weather driving range and the new adventure golf course which is open 364 days a year.
Why not consider our Day Spa Experiences? We have a wide range of beauty treatments available given by highly trained professionals.
Find Us
Reviews

3
Leave feedback

Linda
From start to finish everything went to plan I felt totally happy and relaxed with the lead up to the ceremony We were looked after well and there was no last minute panic

The wedding venue looked amazing with the lovely golf course as the background and the food was superb

The weather was kind to us and we enjoyed the buggy trip for the extra photo shots

When we went to collect our bits and pieces the next day I noticed all the pieces of cake were wrapped up individually in foil how thoughtful and also thank you for the champagne and my favourite choc's

Janice you were so helpful and friendly thank you for everything we certainly had a day to remember always.

Becki & Ryan
Just wanted to pass on our thanks for helping us have our perfect wedding day! Back to normal now at work but I'm still getting comments from people about how much they enjoyed the wedding. All of the staff at Ufford were extremely helpful, polite and professional. I'm useless with names but the lovely lady who looked after us during the day was excellent and made everything run smoothly and nothing was too much trouble. The food was excellent and there was plenty of it – we needn't have worried! Your suggestion about doing half and half from the menu options was inspired as gave so much choice for people.

All in all a fantastic day which we certainly won't forget.

Carole & Mark
We just wanted to write and say what a fabulous job you did at Ufford Park from the moment that we first walked though the door and our first meeting with you , you made us incredibly welcome and nothing was ever too much trouble - that is to be highly commended.

All the planning and preparation was undertaken without fuss and bother and trying to incorporate whatever we wanted into the day. and evening. The day itself was magnificent and we want to compliment Kelvin and the team on undertaking his first Deben suite wedding. He was so friendly, relaxed and helpful that it all went without without a hitch apart from us being hitched on the day :) From start to finish Kelvin and his team put themselves out to ensure that we had a good time, even incorporating a guest who was late for the wedding breakfast and ensuring that we were catered for at every point. Kelvin personally showed us to the wedding suite and made sure that we were okay and catered for until he left his shift and handed over to the Ruth in the evening and even then taking the trouble to introduce her and say goodbye himself. The service during the wedding breakfast was impeccable, unintrusive and with just the right amount of attention and service. All the room changes were largely unnoticeable and the evening party was also wonderful and everyone had a good time. We would like this email passed to the hotel management as we feel they need to know what an amazing job the staff did at Ufford Park on that day and evening so please pass on our thanks for a wonderful wedding day. We did pass on the top table flowers to the hotel reception to enjoy from Sunday onward. We have not stopped talking about how good and helpful you were at the venue. many friends and family were at breakfast the following morning as well, which was equally well served. Many thanks also for the chocolates and bubbly in the room. We highly recommend Ufford Park for a wedding.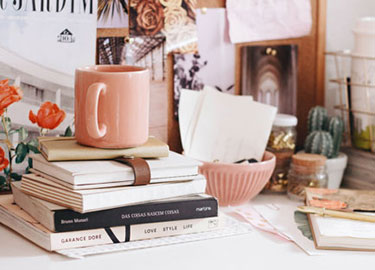 Your free account will also enable you to:

Easily manage and securely book your suppliers

Stay on top of wedding planning with our intuitive checklist

Keep an eye on spend with our budget tracker

Create and track your wedding guestlist

Plan your wedding on the go with our mobile app, downloadable via the App Store or Google Play
Thanks for your enquiry! You'll hear back shortly.
Couples interested in Ufford Park Woodbridge Hotel Golf & Spa also sent enquiries to the suppliers below too. You can simply send the same enquiry to them in one click.
Kesgrave Hall
3

We know that your wedding day is one of the most special moments in yo...
Oak Lodge Retreat
3

Inclusive Outdoor Weddings – for up to 100 guests Photographer Flowe...
Le Talbooth
3

Set beside the natural beauty of the River Stour, Le Talbooth provides...
Kesgrave Hall
3

We know that your wedding day is one of the most special moments in yo...
Oak Lodge Retreat
3

Inclusive Outdoor Weddings – for up to 100 guests Photographer Flowe...
Le Talbooth
3

Set beside the natural beauty of the River Stour, Le Talbooth provides...
Are you sure?
If you don't ask, you'll never know...
Continue to chat
Leave
Is this supplier not for you?
Explore other suppliers.
Ufford Park Woodbridge Hotel Golf & Spa
Sign up to our free planning tools today to save suppliers