Godwick
---
Norfolk
The Basics
Exclusive use
Ceremony license
Licensed bar
Can we bring our own wine
Do you have accommodation
Are pets allowed
---
Style of venue:
Modern, Rustic, Festival, Casual, Formal
What type of venue are you?
Country House, Historic, Outdoor Space
What kind of ceremony can we have?
Indoor civil ceremony, Outdoor civil ceremony, Nearby church
Ceremony capacity:
120
Dining capacity:
150
Catering:
Flexible
Corkage:
None
Do you have a late license?
Until 12:30am
Is accommodation included?
Depends on the package
What forms of payment do you accept?
Cheque, Credit Card, Bank Transfer
About
Godwick is one of the finest locations in Norfolk situated on the lost village of Godwick. If you want to design your own wedding or event to remember then come to Godwick to enjoy this unique Norfolk venue.
Godwick Great Barn is a truly unique 450 year old Grade II listed wedding and event venue in Norfolk, combining history and magnificence with a wonderful rural setting. Licensed for wedding ceremonies, contemporary facilities, posh loos, modern kitchen and reception area with a bespoke bar. A large entertaining space that can seat up to 150. The barn has huge oak beams and high pitched roof which are amazing to look at, but also result in great acoustics for music and entertainment. A "blank canvas" venue that can be tailored to suit your own requirements with plenty of outside space for entertaining, garden games and outside ceremonies.
Godwick Hall is licensed for wedding ceremonies up to 30 guests including the bride and groom; the perfect intimate venue. If you would like to stay at luxurious Godwick Hall and our nearby shepherd's huts for two nights then this can be arranged allowing you to celebrate your wedding well into the night with a small group of close friends and family.
Find Us
Reviews

22
Leave feedback

Tiffany
We had our wedding here in July. From the very first visit last year the team at Godwick have been fantastic. They have a wealth of knowledge they are happy to share whilst still giving you the freedom to make the venue exactly how we wanted it. The Barn is beautiful and we then had a Tipi on the lawn for the reception. Everyone we dealt with in terms of suppliers that were recommended by Godwick were fantastic. We used the hall and the shepherds huts for 2 nights. The huts are great fun and really unique. The hall is a stunning place to stay with great rooms and amazing facilities. We would highly recommend Godwick to anyone

Sarah
An amazingly unique venue for our wedding. The team at Godwick are fantastic, this combined with the beautiful barn meant we had the perfect wedding day.

Lucy
As soon as we drove to the venue for our first viewing we knew it would be the one for us. The facilities are excellent and the staff on hand for anything you need from day one all the way through to the big day itself. We loved the fact that it was a blank canvas and we could have it how we wanted it to be! We love the barn and all of our guests commented on what a great venue it was.

Lilly & Aaron
We fell in love with Godwick as soon as we drove up the driveway. It was the first venue we saw but we instantly knew it was the right one for us. Everyone at Godwick was fantastic and so flexible, allowing us to have the perfect winter wedding. The accommodation is stunning, as is the barn and the setting. We've had so many compliments! Thank you so much for making our day so personal and special, it was simply magical.

Rachel & Tim
We're so pleased we chose Godwick as our wedding venue. The barn combines beautiful rustic features with the modern day demands of a wedding perfectly. We also loved the flexibility Godwick offered us, allowing us to make the day completely unique to us. We really can't speak highly enough of this venue and all the team. A massive thank you for everything.

Rosie & Joe
Godwick was an incredibly beautiful setting for our Oct wedding. The staff couldn't be any more friendlier or helpful. The B&B and shepherds huts were amazing too which added to the experience.

Holly & Will
We found everything about Godwick perfect. The barn and setting is beautiful and the barn is decorated in such a way that it made our wedding magical. Being able to use our own suppliers really helped to make it personal and a day to celebrate us.

Katie & Liam
We couldn't have asked for a more perfect setting for our wedding. Along with this we were overwhelmed with the help and support we received from Godwick throughout our journey to make our wedding day the best day of our lives.

Karen & Garry
We could not be happier with the team at Godwick for everything they did to make our wedding so perfect. We had a wonderful day and had full confidence that everything would run smoothly. From the outset we were impressed by the level of communication between Godwick and ourselves. On the day we were completely looked after and the day ran so smoothly. We were so lucky to have our wedding in such a beautiful venue and all our guests had a fantastic time. The wedding was everything we had hoped it would be- relaxed, fun and unique!

Claire & Dan
From our first meeting until post wedding the Staff at Godwick were faultless. The team carried out and arranged everything perfectly. What you see is not all you get, the barn and the facilities are more than perfect but add in the setting and the beautiful horizons add so much more to this venue. We considered several Norfolk venues for our wedding but Godwick is by far the best. Many thanks for making our day so special.

Julien
The perfect country wedding venue!

Liz & Tom
The perfect location for a stress-free rustic wedding : a beautiful building, top-notch facilities and incredibly helpful staff to guide you through the planning stages.

Gemma & Brian
We were beyond happy with our wedding at Godwick - it really was the perfect venue for the fun, informal, rustic country wedding that we wanted. The barn itself is gorgeous and a perfect size for the 115 guests we had, with plenty of room but still an intimate feel. The forecasted rain stayed away and we got the outdoor ceremony we dreamed of - the haybales, flower arch and ruin in the background creating a beautiful, romantic scene.

Georgia
A beautiful barn, in a perfect location! We couldn't have asked for a better wedding venue. Thank you for making our day so spectacular!

Hallie & Jack
What a magical place where our wedding dreams came true!

Amy & Alex
Godwick Barn is, quite simply, sensational! It is a beautiful, beautiful venue (inside and out) set in some amazing scenery! The staff are very helpful and the combination of their willingness to help and make recommendations, whilst also letting couples get on and plan their day as they want it (not as they are told to have it) is really quite brilliant. Our wedding day was perfect! It was everything we wanted it to be - part of this was due to the venue itself, and part of this was due to the team at Godwick letting us do things how we wanted them done. Brilliant people and a brilliant place.

Mr & Mrs Taylor
We couldn't have asked for a more perfect wedding day! The help and support leading up to and on the day was incredible. Cannot thank everyone at Godwick enough!

Izzy
From the moment we set foot in Godwick Great Barn at our first viewing we just knew it was where we wanted to get married. From that moment on all the staff were supportive, curious and enthusiastic about our plans and special day. Many of our guests have told us that the wedding was the best they had ever been to!! The following morning, we were trying to think of a word to sum our day up as it had all felt like a dream. Later in the day we met with a family member who told us she felt the day was just like a 'fairytale' and that's exactly what it was. Thank you forever Godwick for making our day full of laughter, happiness, family, friends and love xx

Elaine & Rob
Godwick Barn is a completely magical place to get married. We live in London and dragged everyone all the way to Norfolk because we hadn't found another venue quite like it. We fell in love with the venue straight away. The most beautiful drive through winding country lanes. With that endless horizon and massive sky we had the most perfect sunset over the venue. It's a place steeped in history and you can sense this all around. The barn is so beautiful with all its original, ancient, rustic features. You won't see many modern add-ons in the main barn (apart from fancy loos!), nor any tacky chairs with oversized bows. That's what is so wonderfully unpretentious about it, and what sets it apart from other venues. We had sheep munching grass about 5 metres away from us when we said our vows! We were attracted to the fact that the venue was a blank canvas for us. We wanted to use all our own vendors for the wedding, and Gowick are completely flexible to what you want. They also offer a "duo ceremony" which means you can get married outside in the grounds with stunning countryside all around you, and then complete the legal proceedings inside the barn. The whole process of organising our wedding was a complete joy from beginning to end, not just because the setting is perfect, but because the Godwick team made everything so easy for us! Thank you for everything!

Sophie & James
Godwick Great Barn is the most perfect venue in such an amazing setting. So many guests commented on what a fantastic place it was and as the evening went on it just seemed to get even better. Staff were always at the end of the phone or on email for those last minute questions. We would highly recommend Godwick as a wedding venue - it really was our dream wedding and it couldn't have been a better day, they even ordered in the last of the September sunshine for us! Just what we were looking for. A special place that we could truly make our own. We can't imagine a better place to have had all of our friends and family with us sharing our special day.

Ruby & Alex
We loved Godwick the first time we visited it and knew it was the only place we wanted to get married and celebrate with all of our family and friends. We loved the gorgeous barn, sheep in the fields and the ruins; it's the perfect location for a Norfolk wedding. Whilst finding all your own suppliers for your wedding may appear daunting, the staff at Godwick were so supportive and were able to advise and help us plan the perfect day right from the start. We were also able to enjoy some wonderfully quirky aspects of our day at Godwick. Being driven to the barn on the back of a tractor was just amazing. I remember looking at my Dad who was with me, he just couldn't believe it. We also had a tractor ride up to the ruins by ourselves after lunch to have some photographs taken and this was a truly special part of our day as it was just the two of us. Being able to stay at the Hall made our weekend even more magical. The rooms are beautifully decorated and getting ready the morning of the wedding and waking up there a married couple was wonderful. So many of our guests commented during the day how wonderful the venue was and the day couldn't have been more perfect. We had a truly memorable day and would like to thank everyone at Godwick. We're very much hoping to stay at the Hall on our first wedding anniversary to recapture our wonderful memories. We cannot recommend Godwick enough.

Shelley
Thank you to all the lovely people at Godwick for making our day extra brilliant. From the off your helpfulness, openness and can-do approach help us plan an amazing day that was, to coin a phrase, the best of our lives. We will be forever grateful, a fantastic way to kick off married life!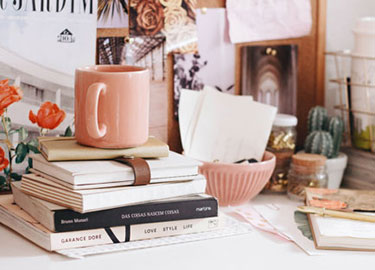 Your free account will also enable you to:

Easily manage and securely book your suppliers

Stay on top of wedding planning with our intuitive checklist

Keep an eye on spend with our budget tracker

Create and track your wedding guestlist

Plan your wedding on the go with our mobile app, downloadable via the App Store or Google Play
Thanks for your enquiry! You'll hear back shortly.
Couples interested in Godwick also sent enquiries to the suppliers below too. You can simply send the same enquiry to them in one click.
Holkham Hall
22

Holkham is a special place where coastal landscape meets one of Englan...
Titchwell Manor
22

At the Manor, we understand that every wedding and civil ceremony is u...
Applewood Hall
22

Looking for a completely unique wedding venue? Somewhere that embraces...
Holkham Hall
22

Holkham is a special place where coastal landscape meets one of Englan...
Titchwell Manor
22

At the Manor, we understand that every wedding and civil ceremony is u...
Applewood Hall
22

Looking for a completely unique wedding venue? Somewhere that embraces...
Are you sure?
If you don't ask, you'll never know...
Continue to chat
Leave
Is this supplier not for you?
Explore other suppliers.
Sign up to our free planning tools today to save suppliers