The Compasses at Pattiswick
---
Essex
The Basics
Exclusive use
Ceremony license
Licensed bar
Are pets allowed
---
Style of venue:
Rustic, Festival, Casual, Glamorous
What type of venue are you?
Alternative
What kind of ceremony can we have?
Indoor civil ceremony
Ceremony capacity:
120
Dining capacity:
120
Catering:
In-house
Corkage:
N/A
Do you have accommodation?
No but can recommend nearby accomodation
Is accommodation included?
N/A
What forms of payment do you accept?
Cheque, Cash, Credit Card, Bank Transfer
About
The Compasses at Pattiswick specialises in bespoke weddings and weddings with a difference, offering a unique opportunity to create the wedding of your dreams.
Set in the heart of the Essex countryside, with stunning scenery and a rustic interior; The Compasses prides itself on the fact that it is NOT a conventional wedding venue!

Quite simply, when you host your wedding at The Compasses it really is YOURS for the day! Catering for intimate weddings right up to parties of 150 guests, with exclusive use available for all.

At the heart of The Compasses is a close-knit family run team, who believe in working with you to help you realise your own ideas and visions for your very special day.

From vintage afternoon tea parties, to teepee's in the garden, or magical candlelit weddings with roaring log fires -they can help you create a day that's perfectly unique to you!

Their flexibility and passion is also reflected in the food. The chef can work with you to create sumptuous three course menus or less formal options such as hog roasts, BBQ's or paella.
Find Us
Inspiration by The Compasses at Pattiswick
Reviews

7
Leave feedback

Lizzie Salmon & Fred Rylah
It's only fitting that I start with a BIG thank you to Jane, Paul, Claire and the team for helping make our day such fun. We really had such a wonderful day! We originally booked The Compasses back when it was a pub and were so excited and happy to have found it. We originally met with Jane who was friendly, helpful and full of ideas. I won't lie, we were a little disappointed when it moved over to a full time wedding venue as we so wanted that small, personal vibe and service. We need not have felt that way - Jane and Jono brought Paul on board and they have formed a great team while keeping the "vibe" we wanted. From meetings to emails, all were dealt with promptly and professionally. Jane prepared the flowers for the day, from the bouquet to table decorations, they were beautiful and exactly what I had hoped for. She has a real talent – thank you again, Jane! Paul and Claire clearly enjoy what they do and it shows with their enthusiasm and care – nothing is too much trouble. We didn't have a care in the world, knowing that it was all in hand. A fair few of our guests noticed and mentioned that Paul led his team well – always checking that they were ok and all was going smoothly. It's often the "worker bees" that are forgotten so a big thank you to everyone who made our day run so smoothly – ALL the team were amazing and, importantly, friendly and attentive. It's a superb venue that offers the whole package and, as a big bonus, they are so lovely. We will always look back on our day with such fond memories and a love for The Compasses.

Sarah Bentley
We literally couldn't be happier with the way our wedding day turned out! From the planning right up until the day, Paul was fantastic! The staff at The Compasses were welcoming and very helpful, We absolutely love this beautiful venue and our guests were also very complimentary of it. Our food was delicious and the guests all loved it , Paul did a great job to make sure we were on schedule, We felt extremely comfortable putting our trust in him and we couldn't fault him. The Compasses suited our simple vintage theme perfectly and we will be forever grateful to Paul and his amazing team for making our wedding day as special as it was!

Hannah Clark
We had the most incredible day at The Compasses for our wedding at the end of May, I can't praise highly enough the staff, venue and location. We were very lucky with the weather and had a beautiful sunny afternoon and evening. Paul, Jane and Claire could not have been more helpful, they did everything they could and more for us. Nothing was too much and they were always eager with suggestions. All our guests complimented us on the how beautiful the venue was, I'm so glad we found it and I would recommend it to anyone to make a perfect special occasion!



Steve & Natalie Gradwell
From the moment we stepped into The Compasses to view as a potential wedding venue, we instantly fell in love with the location, venue and extremely professional but relaxed and warm, staff. Paul and his team made the planning, food tasting and formalities totally seamless. From start to finish the wedding was better than we could have imagined and was a day to truly remember. The attention to detail by Paul and his staff was faultless and this was reflected by compliments from all of our guests. Thank you to all at The Compasses for capturing the essence and atmosphere of what my wife and I dreamed of for our special day.

Amy & Nick Evans
From the moment we pulled up to The Compasses we immediately fell in love. The beautiful surroundings and character building was just what we wanted. When we stepped inside, all our dreams came true. I'm not a flower type girl, so knew I wouldn't be spending money on wedding flowers, but believe me when I say, this venue does not need it. It's absolutely stunning. The hard wood floors, shabby chic country decor and ample airy space created the laid back but beautiful vision of our wedding we always wanted. And that was before meeting the team! Upon meeting Paul we were sold. A charismatic & knowledgable gentleman who could not do enough to see that we were both happy. And someone who clearly loves his job - and it shows! He listened intently to all of our (somewhat crazy...) ideas and nothing was too much trouble. Both Paul and the lovely Claire kept in touch from booking until D-Day, making sure no stone was left unturned. Our wedding day arrived and Paul was there to run proceedings. From making a jittery groom calm, to settling a giggling group of Bridesmaids down... From the off he was extremely professional, friendly & as excited about our day as we were. The day went perfectly. We couldn't have asked for more. All our decor was set up expertly, the crew were well informed, polite and courteous, and the day ran without a single hitch. The food was incredible! The chef was constantly on hand to ensure enough was prepared and all was to everyone's liking. We have had nothing but amazing compliments regarding the venue, staff and the amazing food. We honestly couldn't be happier. Thank you from the bottom of our newlywed hearts.

Steve & Alison Wood
Paul and Claire made our wedding day on the 20th October 2017 a day to remember for all the right reasons. From start to finish, nothing was an issue for them to help and support the running of our day. Everything we asked for was happened and at a great price, no one in the area could touch them. We had our own JD's, solo singer and band. We made the flower arrangements, they sorted them out on the tables for us whilst we partied. Food, we went for their idea of bowl food, choice of different food in each bowl that just kept coming, it was amazing, plus no sitting arrangements so you walked around, sat down, stood at the bar, pleased yourselves. Two bar areas, snug area for nans and granddads or chilling out with an open fire, then the drinking bar and the rest of the venue with a log burner. I could go on for ever writing about this venue, the staff and the price, but I guess you need to visit yourself. Paul, thanks for sorting my music out 2 minutes before we needed to start, ( it didn't work) but Paul sorted it all out with minutes to spare. Thanks for an amazing set up, venue, staff and especially for sharing our day with us. Steve & Alison Wood.

Sue Campbell Barr
I was lucky enough to have a Champagne Reception in August at The Compasses pre wedding ceremony at Braxted Park. My wonderful husband arranged a vintage bus to take me and some family and friends there to start the celebrations . I have say The Compasses staff were extremely helpful putting the Reception together. They also had the task of coordinating with Excel Charter who landed a helicopter at the back of them. The attention to detail was perfect. Paul was an amazing host on the day and an absolute gent. The food was superb and the fizz went down a treat. A very big thank you to all at The Compasses for making the start of my day so special

George McCray
According to the local paper the compasses do not have permission to be a wedding venue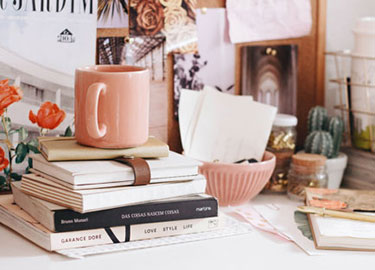 Your free account will also enable you to:

Easily manage and securely book your suppliers

Stay on top of wedding planning with our intuitive checklist

Keep an eye on spend with our budget tracker

Create and track your wedding guestlist

Plan your wedding on the go with our mobile app, downloadable via the App Store or Google Play
Thanks for your enquiry! You'll hear back shortly.
Couples interested in The Compasses at Pattiswick also sent enquiries to the suppliers below too. You can simply send the same enquiry to them in one click.
The Coach House Marks Hall Estate
7

The Coach House is a beautiful old traditional building originally use...
Le Talbooth
7

Set beside the natural beauty of the River Stour, Le Talbooth provides...
Warley Park Golf Club
7

Located in the charming village of Little Warley, near Brentwood, Warl...
The Coach House Marks Hall Estate
7

The Coach House is a beautiful old traditional building originally use...
Le Talbooth
7

Set beside the natural beauty of the River Stour, Le Talbooth provides...
Warley Park Golf Club
7

Located in the charming village of Little Warley, near Brentwood, Warl...
Are you sure?
If you don't ask, you'll never know...
Continue to chat
Leave
Is this supplier not for you?
Explore other suppliers.
The Compasses at Pattiswick
Sign up to our free planning tools today to save suppliers