Salcombe Harbour Hotel & Spa
---
Devon
The Basics
Ceremony license
Licensed bar
Can we bring our own wine
Do you have accommodation
Are pets allowed
---
Style of venue:
Traditional
What type of venue are you?
Hotel, Alternative
Exclusive use:
Flexible
What kind of ceremony can we have?
Indoor civil ceremony, Nearby church
Ceremony capacity:
100
Dining capacity:
100
Catering:
In-house
Corkage:
£15 per bottle of wine / £20 per bottle of sparkling wine
Do you have a late license?
Yes, with £100 fee to extend
Is accommodation included?
Depends on the package
What forms of payment do you accept?
Cheque, Cash, Credit Card, Bank Transfer
About
For a stylish Devon wedding venue Salcombe Harbour Hotel is truly magical. Devon weddings don't get better than this. With a wedding suite for up to 100 guests, offering unique estuary water views, the hotel is set to become the most sought after wedding venue in the UK.
Licenced to hold civil ceremonies and civil partnerships for up to 100 our stunning function room provides a breath-taking setting for you and your guests. With walls of glass to enjoy the panoramic vista, the space drifts out onto a private outdoor terrace, perfect for your Champagne reception.

Whether you are looking for small and intimate or large and lavish, here at the Salcombe Harbour Hotel we have the skills and experience to make sure that your special day runs perfectly. Our dedicated wedding planners will help you carefully create your day right down to the smallest details; nothing is too much trouble to make sure you have the wedding of your dreams.

Overlooking the glistening estuary with incredible views, this is the perfect location to say "I do", with floor to ceiling windows opening out onto a private wedding terrace. Evening events hold up to 120 guests, the room features a wooden dance floor, purpose built sound system and private bar for your party to enjoy.
Find Us
Reviews

6
Leave feedback

Rachel And Simon Hosking
What can we say about Salcombe Harbour Hotel as a wedding venue that hasn't been said before? The location, the views, the food, the setting, the photo opportunities, all endless. But what makes a potential bride and groom choose Salcombe Harbour Hotel over any other location, its simply their team. At no other venue did we feel that passion, that belief in their product, the connection between all team members with the same goal, to deliver the best wedding experience possible to their bride and groom. From the first time we walked in unannounced to " just take a quick look around" we were made to feel special and that everyone was working together to ensure we had exactly what we needed. Jess, Jason and their team have been amazing in the 16 months lead up to the big day. As an event organiser with 23 years' experience and a now husband with ATDD (attention to detail disorder) any team would have their work cut out living up to our high standards and we can confirm that we made the right choice and the team went above and beyond to ensure our special day lived up to and exceeded all expectations. We cannot put into words how comforting and reassuring it felt to be able to hand over the most important day of our lives to the Salcombe Harbour team and have total faith that they would deliver everything like clockwork. My only regret is that this experience for us is now over and am very jealous of all the future bride and grooms that have the pleasure of working with this amazing team to make their dream day come true

Georgia and Alistair Williamson
I cannot speak highly enough of both Jess as our wedding coordinator and The Salcombe Harbour Hotel as our wedding venue. From the start of the process we were made to feel so comfortable and I always had complete confidence in Jess. She has such a genuine friendly and professional manner, there is no doubt she knows her job and how to make the process as smooth as it possibly can be. Through regular meetings and communication - I always felt I could contact Jess knowing she would be there to answer any questions I had and to offer as much flexibility as possible. The venue is spectacular, the location is second to none and the food was amazing - we had numerous comments from guests who were so impressed by the top quality food and professional service.

Without any doubt, I would highly recommend Jess and The Salcombe Harbour Hotel and thank Jess and the hotel staff for creating such wonderful memories which make me smile every day. I would do it all again in a heartbeat and not change a thing. Genuinely perfect!

Claire and Paul Turner
From the minute we stepped into the Salcombe Harbour Hotel I knew it was the venue for us. We were met with warmth and professionalism by all of the Salcombe Harbour Hotel employees. The breath-taking views, relaxed feel and modern yet classic décor was perfect for our special day. We had a fantastic session tasting all the food options and were able to feed back to the chef on any changes that we wanted. We also sampled all the wine and champagnes available. If we had any questions we were able to email or call Jess and got speedy responses and advice and recommendations when we weren't sure. We also got tremendous support when we had to call an ambulance for our son on the morning of the wedding – don't ask, it all worked out well in the end. The calmness of the staff and nothing being too much trouble really helped to settle any nerves that we had. I would recommend this sophisticated venue to anyone – we also had some great pictures at the nearby beach too – perfect

Heather and Dale
When we first walked into Salcombe Harbour Hotel and Spa to look around for a potential wedding venue we were absolutely blown away by the hotel! Having looked at several other popular venues the bar was already set very high! We walked in to meet Jess and she could not have been more welcoming! The fire was lit in the reception area and we felt totally at home! We knew before we walked around that this is where we were meant to get married! We signed up that day and left excited with a head full of plans!

Jess, our wedding coordinator at the hotel made everything so painless. Nothing was too much trouble! She helped us tailor our wedding so all of our ideas were made a reality! Every time I had question I knew I could get in touch with Jess and get the answer.

After a year of planning the day arrived! With the room decorated exactly how I wanted it, we were ready to go! All the staff at the hotel were AMAZING! We couldn't fault them. Anything we needed they were there in minutes! The staff all acted in a professional but incredibly friendly manner at all times and they ensured all guests were looked after and made sure the bridal party had fizz in hand! It was the best party ever!

My husband and I stayed for a few more days after the wedding and the staff at the hotel really took the time to get to know us. It felt like our little hotel family and I was so sad when the time came to check out and leave. Can I do it all again please?

Christina and Tim Bray
We were married at Salcombe Harbour Hotel on a beautiful spring day in May 2016. We both had a lot of anxieties about planning a wedding - we had previously cancelled a wedding we had planned some years before due to the stress of wedding planning, and the complexities that come with any large family event!

This time was different- Jess and the team at Salcombe Harbour Hotel were outstanding. Every step of the journey they supported us, without undue pressure, to finally arrange the wedding we wanted.

With only a few months notice from first meeting Jess, we were saying our vows, with the beautiful Salcombe waterside panorama as our background. The rest of the day was perfect - our friends and family joined us for a fine dining restaurant experience Wedding Breakfast, attentively looking after every one our guests untill the end of the warm, sunny evening. The outside space was amazing, especially on a sunny day overlooking the golden sands and turquoise waters. Our guests loved the experience of being in Salcombe, especially at the hotel. At every point, Jess was confidently and calmly coordinating the smooth running of our day to make it perfect!

We cant thank Jess and her team at Salcombe Harbour Hotel enough - they clearly demonstrated to us are how experienced they are in delivering weddings tailored to the individual couple - be it large or small, to make it the perfect day you will always remember

Hannah and Richard Hale
From the moment we walked in to the Salcombe Harbour Hotel, we knew that it was the place we had to get married. We were instantly impressed with the beautiful venue, the breath taking view and all the staff went out of their way to make us feel at home. Jess was fantastic from start to finish and made our wedding planning experience really enjoyable. We could never ask anything that was too much for Jess and she helped us to personalise everything we wanted. We're not from the South-West, therefore we expected that planning our wedding may have been a challenge! However, we were pleased that Jess and the team helped us to plan everything from a distance and organised as much as they could on our visits to the hotel.
Our wedding day was everything we wished for and completely exceeded our expectations. We were overwhelmed by the generosity and professionalism of all of the team at the Salcombe Harbour. All our guests commented how staff went above and beyond to ensure that their needs were attended to. The food was absolutely delicious, the view provided the most spectacular backdrop for our photos and we wouldn't have changed a thing about our day.
We are already looking forward to going back and visiting the Salcombe Harbour Hotel for our first year anniversary and we could not recommend this venue enough to other couples looking to get married in South Devon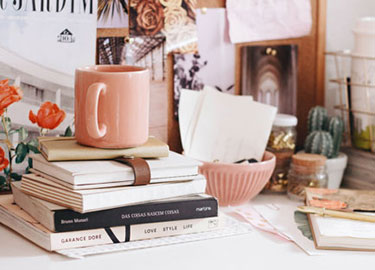 Your free account will also enable you to:

Easily manage and securely book your suppliers

Stay on top of wedding planning with our intuitive checklist

Keep an eye on spend with our budget tracker

Create and track your wedding guestlist

Plan your wedding on the go with our mobile app, downloadable via the App Store or Google Play
Thanks for your enquiry! You'll hear back shortly.
Couples interested in Salcombe Harbour Hotel & Spa also sent enquiries to the suppliers below too. You can simply send the same enquiry to them in one click.
Shilstone Country House
6

Set within the rolling hills of South Devon, Shilstone is a stunning,...
Berry Head Hotel
6

The Berry Head Hotel is an idyllic waterside location to say 'i do'! B...
Boringdon Hall Hotel and Spa
6

The name "Boringdon" comes from the Saxon "Burth-Y-D...
Shilstone Country House
6

Set within the rolling hills of South Devon, Shilstone is a stunning,...
Berry Head Hotel
6

The Berry Head Hotel is an idyllic waterside location to say 'i do'! B...
Boringdon Hall Hotel and Spa
6

The name "Boringdon" comes from the Saxon "Burth-Y-D...
Are you sure?
If you don't ask, you'll never know...
Continue to chat
Leave
Is this supplier not for you?
Explore other suppliers.
Salcombe Harbour Hotel & Spa
Sign up to our free planning tools today to save suppliers