Dartington Hall
---
Devon
The Basics
Ceremony license
Licensed bar
Can we bring our own wine
---
Style of venue:
Traditional
What type of venue are you?
Historic
Exclusive use:
Flexible
What kind of ceremony can we have?
Indoor civil ceremony, Outdoor civil ceremony, Nearby church
Ceremony capacity:
160
Dining capacity:
300
Catering:
In-house
Corkage:
Wine; £8.00 / sparkling; £15.00 / champagne; £25.00 per bottle
Do you have a late license?
Yes 24H Bar
Do you have accommodation?
Yes 50 Rooms
Is accommodation included?
Honeymoon suite only
What forms of payment do you accept?
Cheque, Cash, Credit Card, Bank Transfer
About
Dartington Hall combines medieval grandeur, natural beauty, exceptional food and comfortable accommodation, and our experienced team are committed to making your wedding the most special day of your lives.
One of the most unusual wedding venues in Devon, Dartington Hall combines an idyllic setting with meticulous attention to detail.

Dartington Hall is the perfect choice for couples looking for a unique and romantic setting for the most memorable day of their lives.

At the heart of our extensive 1200-acre estate, surrounded by exquisite gardens, a group of magnificent Grade 1 listed buildings encircle a spectacular courtyard. This is Dartington Hall, the largest medieval house in the West of England — and possibly one of the most romantic wedding venues in the South West.

Our award-winning venue can host weddings of all shapes and sizes, with flexible packages allowing you to create the wedding you want. We also welcome and cater for civil weddings.
Find Us
Reviews

5
Leave feedback

R&R Forsyth
It is now just over two months since our wedding day at Dartington Hall, and its fair to say, it has taken us this long to put into words just what the day, the venue and the people at Dartington Hall contributed to make it so unforgettable.

Weddings are by no means an easy event to arrange, however, under the guidance from day one of Rebecca we were so looked after, so confident and made to feel so unique as a couple that the day reflected her superhuman efforts of coordination. She is always there for you, before during and after and with her at the helm, it is hard to see it as anything other than perfection.

As a place to get married, most of the talking can be done with the looking. There is no where else quite like it in Britain, a setting and atmosphere unlike any other. Its a huge credit to the Dartington Hall Trust that this energy comes through in all of their staff and people that work there to ensure days like ours will never be forgotten.

The food, arranged by Taje, is decadent, refined and all locally sourced, a superb achievement and the quality shines through in all. All of the staff on the day and into the evening were professional, courteous and excellently shadowed by the managers on site. Compliments have abounded in the thank you letters we have received as to the food, the staff and the running of the day which was, of course, faultless.

Alongside this, we want to thank the army of grounds staff who make the hallowed grounds of Dartington Hall not just special for weddings, but day in day out all through the year. Our guests walked the grounds with relish and will always remember the views to this day.

For our wedding in particular, there were certain elements that we requested, some changes to the normal lay out of the day. None of these were seen as obstacles, merely challenges that were not only accommodated but encouraged wholeheartedly.

Combined, we could not have seen it any differently. We had an image, perhaps even a dream scenario of how the day would go. It was even better than we could have imagined, expectations usurped at every turn.

Could we picture anywhere else to have celebrated our most special of days? No. Would we recommend Dartington Hall as a place to get married? In a heartbeat.

Heather
We wanted to write to say what a wonderful day we all had on Saturday. Wow! The location was perfect and looks amazing in the photos. Andrew and Sara had a perfect day, helped in part by the weather but your organisation made the day flow seamlessly. I've attached a couple of pictures for you. Thank you for everything.

Sarah and Liam
I cannot put into words how grateful I am for all your help in organising our wedding! The venue was perfect, the staff were brilliant and the whole day was magical!

You are just what every bride needs! You kept me calm and took all the stress of the wedding day away! I am sorry if we were a bit rowdy at the end of the night! (One too many grenades...blame Alex the bar man!)
Thank you so so so much!
Sarah and Liam

Joanne Gill (Rob's Mum)
I just wanted to let you know how much we loved our son and daughter-in-law's wedding last weekend Rob Gill and Caroline Tripp.

Everything went according to plan and they even got to have it outside - result!

I didn't really get to see you much, except bustling around sorting things out, but I just wanted to ask you to pass our thanks on to you and all your lovely staff.

I spoke a few times to the lovely Sarah in your office - she is amazing and so very friendly! All the office staff were very helpful and friendly and we felt so welcome from beginning to end.

I also wanted to mention all the staff in the background - because they were so very professional, they all just stayed unnoticed in the background. As all of my kids have had jobs in hotels and retail over the years whilst in education, I know how hard they work and often get taken for granted by the public. So I did take time out over the weekend to notice the hardworking backroom staff and they worked so very hard for us and did it extremely professionally. I would like to mention the lovely girl serving the tea, coffee and truffles outside during the wedding - extremely professional, polite and quiet and yet when I started chatting with her, she was bright and happy and appeared to be really enjoying her job - lovely girl - as were all the staff.

Thanks once again for a most memorable occasion and please pass on our thanks to all your staff.

Cat and Rob
We had a fantastic day (despite the weather!), and would really like to thank everyone at Dartington so much for all their hard work. Many of our guests commented on how well organised the day was and how great the food was.
We are looking forward to coming back to Dartington for a meal once it has all sunk in a bit more!
Thanks again,
Cat and Rob xxx
Get pricing and availability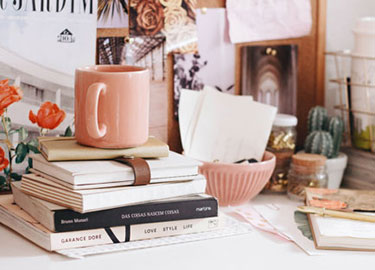 Your free account will also enable you to:

Easily manage and securely book your suppliers

Stay on top of wedding planning with our intuitive checklist

Keep an eye on spend with our budget tracker

Create and track your wedding guestlist

Plan your wedding on the go with our mobile app, downloadable via the App Store or Google Play
Thanks for your enquiry! You'll hear back shortly.
Couples interested in Dartington Hall also sent enquiries to the suppliers below too. You can simply send the same enquiry to them in one click.
Shilstone Country House
5

Set within the rolling hills of South Devon, Shilstone is a stunning,...
Boringdon Hall Hotel and Spa
5

The name "Boringdon" comes from the Saxon "Burth-Y-D...
Powderham Castle
5

Powderham Castle sits quietly alongside the Exe Estuary surrounded by...
Shilstone Country House
5

Set within the rolling hills of South Devon, Shilstone is a stunning,...
Boringdon Hall Hotel and Spa
5

The name "Boringdon" comes from the Saxon "Burth-Y-D...
Powderham Castle
5

Powderham Castle sits quietly alongside the Exe Estuary surrounded by...
Are you sure?
If you don't ask, you'll never know...
Continue to chat
Leave
Is this supplier not for you?
Explore other suppliers.
Sign up to our free planning tools today to save suppliers