Huntsham Court
---
Devon
The Basics
Exclusive use
Ceremony license
Licensed bar
Can we bring our own wine
Do you have accommodation
Is accommodation included
Are pets allowed
---
Style of venue:
Traditional, Gothic, Casual, Glamorous, Formal
What type of venue are you?
Country House, Hotel, Historic, Alternative, Outdoor Space
What kind of ceremony can we have?
Indoor civil ceremony, Outdoor civil ceremony, Nearby church
Ceremony capacity:
130
Dining capacity:
130
Catering:
Flexible
Corkage:
Never
Do you have a late license?
yes.
What forms of payment do you accept?
Bank Transfer
Videos
About
48 hour private country house take over! A magnificent and exclusive use Devon country house venue with 19-40 spectacular bedrooms (sleeping up to 92 People). Licensed for civil ceremonies and a village church. There are no hidden fees, no corkage and complete freedom to bring your own suppliers!
Whether you want a magical day or a weekend country house full of friends and family getting to know each other you can create memories that you will treasure for a lifetime without compromise.

The whole house is exclusively yours for your entire stay under our guiding principle of 'your stay, your way'. We are one of the country's biggest but most intimate venues: at Huntsham Court, almost everyone (up to 92 people) can sleep under the one massive roof in vast bedroom suites so you have a real house party for the whole stay with the wedding as a focal point and all the fun of having morning coffee together in your PJs, secret midnight stacks as well as the big formal moments.
Find Us
Inspiration by Huntsham Court
Reviews

24
Leave feedback

Pauline & Michael
A big thank you to all at Huntsham for the service and the pleasant staff provided for Kate and Joel's wedding 29 July – all guests remarked upon the excellent help and the friendliness shown. This ensured the house party feel that we were all aiming for.
The house and its decor is amazing – the only thing that could have been better for our three night stay would have been another three nights! You even arranged fabulous weather! We would love to come again

John & Sarah
Thanks for an amazing weekend – we had the perfect wedding day and Huntsham Court was the perfect setting for all our friends & family to relax and enjoy themselves. Special mention to the team for making everything run so smoothly.

Helen & Alex
Amazing! We are so privileged to have had the chance to enjoy your beautiful house. We could not have wished for a more fabulous venue. The team have been outstanding. Thank you so so much.

Rhiannon & Andy
An amazing venue, for what was described by many as an epic wedding! The house is beautiful, the staff were so supportive and helpful. We are just sad that we have to leave.

John & Holly
We have had the most amazing wedding weekend and it will be something we never forget. The house is simply amazing and all of the guests had such an amazing time. The house was our home for three lovely nights and we're sorry to have to leave! We hope many more people have as enjoyable a weekend as we have had and may the house live in the memories for years to come. The staff have been fantastic and have gone above and beyond their call of duty. Thank you so much!

Matt & Kelly
Wow! Where do we start? A beautiful, stunning, picturesque house & grounds that was the perfect setting. Attention to detail; amazing hard working staff; friendly, professional owners (nothing was too much trouble) – who all went above and beyond. Huntsham has a very special place in our hearts.

Paul & Rebecca
The house is incredible, our guests have been wowed and you are made to feel so comfortable. We had the most amazing weekend and would not have wanted to get married anywhere else. Thank you for everything.

Craig & Frances
You have been so accommodating, kind and the transformation of Huntsham Court is brilliant. Nikki, Nick and the rest of the team have been excellent, well beyond the norm. The wedding weekend was all we hoped for, chilled and exciting at the same time. The house is so comfortable, quirky, spacious and yet intimate. May it become the UK's best wedding venue, it deserves to be!

Anon
What a fantastic venue and a lovely wedding, all round amazing time had by all – couldn't have wished for a better weekend for lovely newly-weds to celebrate their special day.

Amy and Tim
Thank you so much to absolutely everyone at Huntsham Court for helping to make one of the greatest weekends of our life. xxx

Lou and Ade
We have had an absolutely PERFECT wedding weekend at Huntsham! Thank you so much to Deby and the team for all their fantastic help and support, it has been incredible and all the guests and all the guests said it was the most fun they've had in ages, which is exactly what we wanted.
Thank you again, everything was great!

Janine and Arthur
The house was beautiful – ALL the staff who helped were more than perfect. A special thank you for listening and answering all my queries, everything went with out a hitch, very professional but most importnantly friednly and personable. We couldn't have asked for more. Thank you!

Mike and Kerry
Many thanks for helping us to have an awesome wedding weekend at Huntsham. We love your passion, energy and attitude towards everything you do.

Jessie and Christian
We are speechless!! What an incredible weekend! Thank you so very much for utterly flawless service and such wonderful memories. We're coming back!

Melissa and Sam
What can we say – we've had the time of our lives, and we owe it all to Huntsham Court and of course, the fantastic bride and groom. Thanks to all the staff for the their help, patience and good humour!

Marilyn and Matt
We've just had the most amazing weekend of our lives. This house is stunning, the weather was fantastic and the house team pulled out all the stops. Words really cannot give this venue justice.

Louise Hooper
Such a monumentally wonderful place – just organised a magical, blissful weekend party there – it was utterly perfect. Amazing place, wonderful staff, a real one off.

Sharon and Declan
Amazing house – so many rooms to get lost in – kids had an absolute ball! Fantastic venue for a great family wedding, very private & staff unobtrusive but helpful when needed.

Reuben and Joanne
It's just been the most amazing weekend, the house felt like our own home and we don't want to leave. There couldn't have been a better place to fill with family and friends and it has been the hub for so much love, laughter and partying. The place is beautiful and every room breathtaking. Thank you!

Rachel and Finn
What a fantastic weekend. The house is wonderful, the owners honest, helpful and did all they could to take care of us. The local staff went the extra mile with a smile on their faces as they did it. We'll be back.

Nada and Simon
Thank you for a spectacular life changing experience in the most beautiful house in the UK. You couldn't have been more helpful, talented and considerate in taking care of all our needs and exceeding our expectations. Your team were fantastic and our guests were blown away by the venue. You have given us the perfect wedding venue.

Nadia and Ian
The location is totally idyllic, with not a blot on the landscape. I knew it was the perfect venue before I'd stepped into the house. I love the way it sits in the land, no traffic noise, gorgeous scenery, lovely walks to be had and beautiful gardens. The house is a delight, the way the rooms flow with a level of grandeur that is just right. It is dramatic but not stuffy and those amazing, spacious bedrooms are so full of character it really feels like a country house on a grand scale. Words cannot describe what a totally fabulous time was had by one and all this weekend. Huntsham Court was the perfect setting for our wedding and will leave us with memories to be treasured for ever!

Natasha and Hany
Having visited Huntsham Court in February 2012 there was really no other venue that stood a chance of competing. We bought into the vision of the house and as a team they have delivered and far exceeded this vision. The house itself is truely amazing – but you can see that for yourself. What really turns a fantastic house into a successful wedding venue though is the personal contact throughout, the 'cando' attitude for any request and the hands off approach to 'styling' the wedding which has allowed us to create the perfect weekend from beginning to end. One that we and our guests will remember forever. We are already thinking of occasions/excuses to have a party here in the future.

Ben & Lara
The PERFECT wedding venue - we could not have hoped to work with more wonderful people at Huntsham or for a better weekend. The freedom and flexibility to do what we wanted was ideal, but we never felt overwhelmed or abandoned. There was always someone to answer an email and give advice to help make the planning as easy as possible. The whole weekend was magical from start to finish, all our guests were blown away by their rooms and the beauty of the house, and the wedding day itself went off without a hitch. We could not have done it without Clair and the rest of the team. Thank you guys!! I just we could have stayed for the whole week! <3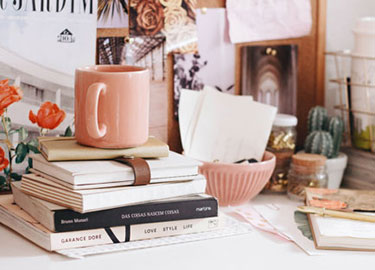 Your free account will also enable you to:

Easily manage and securely book your suppliers

Stay on top of wedding planning with our intuitive checklist

Keep an eye on spend with our budget tracker

Create and track your wedding guestlist

Plan your wedding on the go with our mobile app, downloadable via the App Store or Google Play
Thanks for your enquiry! You'll hear back shortly.
Couples interested in Huntsham Court also sent enquiries to the suppliers below too. You can simply send the same enquiry to them in one click.
Bridwell Park
24

Bridwell is a stunning new exclusive use venue in Devon, offering a pe...
St Audries Park
24

St Audries Park is a fairy tale manor house offered exclusively to you...
Deer Park Country House Hotel
24

With over 80 acres of spiffing grounds, featuring wild flower meadows,...
Bridwell Park
24

Bridwell is a stunning new exclusive use venue in Devon, offering a pe...
St Audries Park
24

St Audries Park is a fairy tale manor house offered exclusively to you...
Deer Park Country House Hotel
24

With over 80 acres of spiffing grounds, featuring wild flower meadows,...
Are you sure?
If you don't ask, you'll never know...
Continue to chat
Leave
Is this supplier not for you?
Explore other suppliers.
Sign up to our free planning tools today to save suppliers