St Audries Park
---
Somerset
The Basics
Exclusive use
Ceremony license
Licensed bar
---
Style of venue:
Traditional, Rustic, Glamorous
What type of venue are you?
Country House
Ceremony capacity:
130
Dining capacity:
130
Catering:
In-house
Corkage:
N/A
Do you have a late license?
Please enquire for more info
Do you have accommodation?
For up to 40 guests the night before and for over 100 guests on the night of the wedding
What forms of payment do you accept?
Cheque, Cash, Credit Card, Bank Transfer
Videos
About
St Audries Park is a fairy tale manor house offered exclusively to you for your wedding day. Situated within 100 acres of tranquil deer park, overlooking the rolling Quantock Hills and the Bristol Channel beyond, St Audries Park provides the perfect Somerset venue for your special day. Located close to Bristol, Taunton and the South West the M5 is just 15 minutes away making it easily accessible to all.
The Victorian Orangery is truly breath taking and provides the perfect setting for your ceremony. With its bright airy feel it is the perfect space to capture those 'I do's' on camera and create everlasting memories with your closest friends and family.

The stunning banqueting hall can seat up to 130 guests for the wedding breakfast and there are several other grand and ornate reception rooms for your guests to enjoy. As the entire house and grounds are exclusively yours you can also invite up to 250 guests for the evening wedding reception and party.

There are 22 luxury bedrooms reserved exclusively for you for your wedding night ensuring the perfect end to your perfect day at St Audries Park. There are also beautiful properties within the grounds for the Bridal party and Groomsmen to stay the night before the big day too. The new addition of Church Lodge, a delightful house in the grounds, now completes the former estate of St Audries Park, bringing it all back to its former glory and meaning that St Audries Park can now sleep up to 40 guests for the night before and over 70 guests for the night of your wedding. If one day is simply not enough, why not upgrade to one of St Audries Park's Two Day Weddings?!

St Audries Park was the winner of Wedding Ideas Magazine 'Best Wedding Venue' in 2013 and it is easy to see why!

If you are looking for the dream wedding at a magnificent venue then St Audries Park is the one. Please contact us directly for details of our all-inclusive wedding packages.
Find Us
Reviews

43
Leave feedback

Jenny & Mark
I just wanted say how much Mark and I appreciated Claire's hard work, help, kindness and attention to detail that aided in our wedding day runny so smoothly, making our day full of wonderful memories and happiness.
All of our guests were thrilled with the service and food that your staff provided, and several didnt want to leave. We couldnt have asked for better. Thank you again!

Rebecca & David
WOW still dreaming of our wedding day on the 6th August. Everything was perfect! Myself, my husband, our family and friends could not thank you enough!
Perfect setting for a romantic day and to wake up with the views of the orangey was majestic! Thank you for our perfect wedding love from one every happy couple.

Jessica
Lynne, you really did an amazing job pulling everything together. Everyone has complimented the venue, the organisation and the food in particular! We are very happy! Thank you!

Jade
Claire, I just wanted to say a huge thank you to you and all the staff involved in Jade and Glenns wedding. You managed the event so smoothly and the whole house and orangery looked beautiful. You and St Audries Park produced the most perfect day, exceeding what we could have wished for.

Bridget
We just wanted to write to say a huge thank you to you Janette and all the team at St Audries Park for making our wedding weekend one to remember for years to come. We had the most amazing time and have had such kind words about how stunning the venue, the food and the general atmosphere was. We know most of this is down to you and your organisation and all the details we didn't know were happening behind the scenes but made the day truly magical. Thank you so much.

Grant
We just wanted to write to say a huge thank you to you and all the team at St Audries Park for making our wedding weekend one to remember for years to come. We had the most amazing time and have had such kind words about how stunning the venue, the food and how the general atmosphere was. We know most of this is down to you Janette and your organisation and all the details we didn't know were happening behind the scenes but made the day truly magical. Thank you so much.

Claire & Chriss
Thank you to you and every member of your team for a wonderful weekend. We have had so many incredible compliments. It really did come together so well, a busy day with lots of entertainment, never a dull moment, always with drinks and food available. Just lots of lovely memories. Many people have said it was the best wedding they have ever attended - so compliments indeed.

Laura
Me and Chris would just like to thank you and all the amazing team at St Audries who made our day so amazing we are still on Such a high about it! It was the most incredible day of our lives and we are so thankful for everything and to everyone who was there.

Elisabeths
What a beautiful, enchanting, fantastic venue! My husband and I got married here on the 10th June and it couldn't have been more perfect! Janette our wedding planner was amazing and ensured that our day ran smoothly and to our requests. St Audries Park were fantastic at helping us to create a bespoke wedding including toffee vodka shots for the toasts, hand fasting ceremony and cocktails for the reception drinks. The food was delicious, with great portion sizes and the rooms were magnificent! Thank you so much Janette and St Audries Park we wish we could do it all again because it was the best day of our lives so far!

Annabel
Words can not express how thankful we are to have had Lynne as our Wedding Planner. You truly made our day and whole experience amazing. And we hope to be back soon.

Maria
We would like to thank Claire for being such an amazing wedding planner. We are sure the day wouldn't have gone half as well if it wasn't for all of your hard work. The rest of the team were incredible too, so please extend our gratitude to them also. We had the best wedding day and couldn't have asked for more. St Audries Park exceed our expectations. We can not wait to come back and visit in the near future, we love it.

Kathryn
The day was absolutely perfect and it was beyond anything we could have imagined. Please pass on to all the staff our sincere gratitude!!! We didn't want the day to end!

Sarah
We had the most beautiful day, thank you to all the staff who made it perfect for us, they were all so helpful and friendly, especially Janette who looked after us every step of the way, it was so well organised! We couldn't have wished for a better day! And to top it off, it truly is the most stunning venue, inside and out! We loved every minute of our day with you, I just want to do it all again! Thank you all so much

Pippa
Adam and I are now back from our honeymoon and we want to send a huge thank you to you and everyone at St Audries for helping to make our special day one that was truly the best day of our lives. There are so many amazing memories that we have from our day and it was everything we had hoped it would be and more. Our guests absolutely loved the beautiful St Audries and only had amazing things to say about how incredible the day was and how delicious their food was. They also absolutely loved the bar and commented that the guys behind the bar were fantastic and loved their cocktails!! It's great to hear from everyone that they had such a wonderful day and for that We thank you all.

Laceys
Wow wow wow! Where do I start? We booked our wedding 10 weeks in advance with St Audries park! It truly is a beautiful venue and well worth the money! I always appointed Lynne as my wedding planner! We laughed together, cried together, and swore together! I am a very honest open person...... me and my bridal party stayed in holly cottage the night before..... it was beautiful! Very clean and well equipped although when we came to coffee at half 7 in the morning of my wedding... we had coffee beans but no ground coffee but this was no issue for this venue. Within 5 minutes we had coffee and apologise even though there was no need! The bridal dressing room was exquisite! Plenty of room! Lynne was there whenever I needed her. No ask was too big or small for her. With some weddings you get a mishap. One of my bridesmaid's dresses broke minutes before the ceremony. Lynne was there to help straight away even though she couldn't fix it. She did her upmost best! Ceremony was beautiful and ran smoothly! Lynne gave me a tissue as soon as i started to get emotional! The wedding breakfast meal was absolutely beautiful! We had chicken risotto for starter, beef for main which was cooked to perfection! Pear and frangipan tart for putting in which I was too full to eat � we ran on schedule for everything! We had the hog roast for the evening. A waiter even came and asked if we wanted to see it being carved! We kindly declined but the pig was amazing! A review not so long ago on here said otherwise so I panicked! The crackling with that pork was out of this world. Me and my husband are pork lovers! There was also a review about the drinks being expensive � come on. Really? The drinks were reasonably price. I mean it's a not a social club! It's a wedding venue! Anyway! I and my husband and all our guests think St Audries park is amazing..... I was offered food before bed in which I kindly took upon the offer! Breakfast the next morning was so good! Lynne was there before anyone else! and the bridal suite was just beautiful! I could talk all day about the day we got married on the 9th of April! But the main person I want to say thank you to is Lynne. She is out of this world! Without her I'm not sure how I would of coped! We were so lucky to have met Lynne and for her to be part of our special day was amazing! She was like family!

Bethany
We got married in St Audries Park last month. We absolutely fell in love with the place when we first visited it, and the day itself was incredible. Everything was managed by Claire who ran the day perfectly, it was brilliant having everything in the same place and our package covered all the necessities leaving us less to worry about. Before the wedding Claire and other mangers were easy to contact and went out of their way to meet our requirements. We were also able to visit on multiple occasions before the wedding. On the day the food was fantastic, we were a bit worried after reading another review but everything was cooked beautifully. We were able to hire in a band and also used the venue's own DJ (at no extra cost) who had asked us what music we wanted played before the wedding and was just fantastic. We were able to have all our friends and family stay onsite in stunning accommodation - the choice was either four poster bedrooms in the main house, or more contemporary accommodation in the outhouses, both options were brilliant and everyone has told us how fantastic their stay was. Nothing was too much trouble for Claire and the other staff, we can't thank them enough for making our day so perfect and would highly recommend.

Michaela
We both would really like to thank you, we had a perfect wedding day! It was beyond perfect, thank you!

Abi
We just wanted to thank you for an amazing day!!! You were brilliant and handled my little panics so well. Everyone has an incredible time and everything ran so smoothly. All the staff really were great! Thank you so much!


Katie
Once again we cannot thank you enough for everything you did to make the day the most wonderful of our lives. Although we appreciate that you are all a team at St Audries, the service that Claire gave us was way above and beyond anything we expected. No written words can communicate just how grateful we really are. Thank you so so much.

Vicky
We had the perfect Wedding day. Naturally I was concerned about all of the preparations before the ceremony, but Janette had everything sorted and quickly assured me everything was prepared and on schedule (and it was). Our ceremony was flawless and if there were any hiccups, we certainly weren't aware of them. Janette's relaxed approach was a breath of fresh air and we can't thank her enough for all of her help. The food was incredible and our guests are still talking about it. Everything from the moment we entered the venue to leaving the next morning was smooth and enjoyable; so thank you to everyone at St Audries Park for making us feel special. We can't wait to see all of the professional photos and we know it's a day we'll never forget. We will and have recommended the venue to friends and family and we would love to return as guests in future. Thank you again.

Steven
Stephanie and I would like to thank everyone at your fantastic venue for an amazing day that ran very smoothly and everyone had am great time. Thank you.

Sarah
I just wanted to say thank you for doing such a wonderful job at our wedding last week. Everyone had a great time including us. It couldn't have been better. I danced so much which was perfect. Many thanks once again.

Sarah
Firstly we would like you say a HUGE thank you for a wedding that not only surpassed our own dreams but one that was beyond any expectations of our guests.
From the initial contact we had with Lynne with our first months of very efficient correspondence to the Sunday morning leaving St Audries, as a husband and wife, we have to say a huge thank you to everyone involved with your team.
Lynne; the initial stages of booking the wedding before you handed us over to Janette, where of the efficiency and timely manner that what dreams are made of! It made life so easy for us especially in the job that we maintain where we are moving all the time. Also, you made us feel like we were the only people using the venue, and that it was our special day only that mattered to you. We know this is part of the job but it made the world of difference and speaks volumes of your character and the venues ethos. Thank you.
The grounds team had the park looking fabulous as always and many guests enjoyed a stroll around the parks, also a couple of the French got "caught" in the Sunday sermon in the chapel during their Sunday morning stroll (no wonder we couldn't find them!!)
The house keeping team where fabulous, the rooms where spotless, and the venue was tidied and cleaned in the common rooms at all times, with our rowdy bunch thats not easy. It was also very warm, thanks.
The maintenance team also worked quickly and discreetly this weekend with the numerous problems that arouse (these things happen). Thank you for them also for braving the tower to erect the French flag, it the little things but they absolute loved it and so did we!
Finally, the lads behind the bar where super tolerant and great, being nicknamed Ed Sheeran, and being made witness to the strip, human pyramid and boat race are that that I know of they were very tolerant, great fun and still efficient. Thank you.
Of course, not forgetting the fantastic Miss Janette Wall…..
Thankyou does not seem to cover enough for what we would like to say. We most defiantly made it harder work changing the planning etc. on the week of the wedding but you took it in your stride. You worked tirelessly from Friday to Sunday ensuring everything went to plan. But seriously you were up before us and awake after us and again it was not something we did not acknowledge or took for granted, we are so appreciative of your tireless work this weekend, a big big thank you xx
I'm sure I've still forgotten something, but to all the team who made it possible: THANKYOU.

Laura
I was going to wait until we got back from Sri Lanka to email you but I am still beaming from last week and wanted to drop you a really quick note on behalf of simon and I, and my parents to say we all think you were completely faultless last week and everything was perfectly executed by you and your team. It really wouldn't have been the same without all of your hard work and thoughtfulness and I'll always be grateful that you were our wedding manager extraordinaire!

Jasmine
Would also like to say a big thanks to all the team at St. Audries and the professionalism I saw by all staff throughout the day. And especially a big thanks to Janette for "guiding" the 80+ guests to the right places at the right times to make it an exceptionally smooth day from all the hard work put in behind the scenes.

Rachel
We just wanted to say thank you again to for everything you did for us. You literally made all my dreams come true and more. The service from yourself and all the staff was absolutely amazing and I literally cannot thank you enough

John & Jayne
We have just returned from our Daughters wedding at your St Audries venue, and I didn't want to let too much time pass before I sent on my thanks and comments to you all. We cannot thank everyone enough for the care and attention shown to us by all the staff at the venue, nothing was too much trouble for anyone involved, on what is for us, a very important occasion. The staff all treated us as if it was the only wedding they were going to do, instead of one of many. Particularly we wanted to mention Claire Benthall (Wedding co ordinater). This lovely lady deserves the highest possible praise. She was there from the very start to the very end, including breakfast the following morning. Goodness knows how many hours she worked for our wedding. Nothing was too much trouble, and she dealt with the odd problem superbly. The only problems were of our own making as Claire had organised everything, down to the smallest detail. We couldn't have asked for a better wedding and our thanks go out to you and all involved.

Helen
Just to say thank you to St Audries for the most incredible day. Beautiful venue, beautiful food and followed by a brilliant party. Aly was brilliant, she supported us faultlessly and enjoyed sharing our ideas. Nothing was too much trouble. It was a delight to have Aly as part of our wedding party. Reflecting on the day, there isn't a single thing we would change.

Mariette
Thank you so much Claire for everything that you did to make Annie and Tim's wedding such a wonderful and memorable event. Your advice, guidance and support both beforehand and over the weekend was invaluable. You, together with your team helped to make the whole weekend fantastically enjoyable. Annie and Tim were able to have all that they hoped for at their wedding.

Zena
Thank you Becca so much for running our day, we really do not think anything could have gone better. It was perfect, you and your team are incredible at what you all do. It was just so stress free time for the both of us. I hope that running our day was easy for you

Hollie
Ashley and I wanted to say a big thank you for the wedding DJ music you played for us on 24th September. We both had an amazing time dancing and enjoying the music to celebrate our marriage. Thank you for putting together such a great playlist which provided lots of entertainment and dancing.

Hollie
A massive thank you to all the staff and especially Aly who made Hollie and Ashley's wedding day a dream day to remember. St Audries Park is a stunning venue and thank you all so much for your expertise and professionalism in creating such great memories.

Beth
Claire, from start to finish you have been absolutely fantastic. Our day was incredible! You worked so hard in the lead up answering my 500 emails, and continued to work tirelessly the day of, and the day following our wedding. Thank you so much for making the best day of our lives come to life. St Audries Park has been totally flawless and we wouldn't change a single thing. Thank you all for everything.

Charlotte
My business Charlotte Jane Cakes has been supplying wedding cakes to couples getting married in Somerset for the last 5 years. I thought it was about time that I got round to writing a worthy review of St Audries where I have delivered numerous wedding cakes over the years. This is a stunning location to have a wedding and it also has some of the most helpful staff in the wedding industry who will go above and beyond to make sure your wedding day is amazing.

Iris
A big, big, big thank you to Janette and the team for everything from the planning before and up until the day of our wedding. It was absolutely perfect! Better than we could ever imagine.

Laura
Anyone who chooses their special day at St Audries will feel magical. Our Front of House Manager Claire was exceptional all day - thank you very much! Our day was just perfect from start to finish, everything ran so smoothly.

Katie
Claire made the day relaxing and stress free - thank you !

Phil
I just want to extend our warm thanks to Claire and all the team at St Audries Park for the excellent work throughout the wedding day of of beautiful daughter Chrissie to our brilliant son in law Craig. Everyone worked tirelessly to make sure everything went smoothly and we had nothing to worry about. Claire was there at 8 in the morning and still there well gone midnight and again the following morning. The grounds were immaculate thanks to the seemingly endless work of the ground staff and housekeeping made sure everyone was welcomed and sorted out any minor hiccup quickly. Brilliant venue. Couldn't have wished for a better day!

Michelle
We attended our daughters wedding on the 21st July 2016. All the staff were so helpful and really attentive, a special thank you to Claire who tirelessly met every single persons needs and made the day flow seamlessly. Thank you for making the day personal and very beautiful

Natasha
We got married here on 1st July 2016 and we had the most amazing day we could ever of asked for. Thank you to Becca and the team for putting in every effort and we would not change anything for the world. We will be back soon to attend the functions put on by the venue.

Kerry
We just wanted to say a huge thank you to Janette for last Sunday. We cannot thank you enough - our wedding day was perfect! We had nothing but compliments from our guests. Everyone praised the venue, food, entire staff, the rooms (for those that stayed) and nothing could be faulted. Not even the weather could ruin our day and everything ran like clock work. Janette is a star.

Jane
St Audries is a wonderful setting for a weekend wedding. Claire, our wedding co-ordinator, was on hand throughout the weekend to make sure that everything ran smoothly for my daughter Molly's marriage to Morgan. She, along with the rest of the staff, couldn't have been more friendly, helpful and adaptable and were full of good suggestions. The whole weekend ran like clockwork and consequently felt very relaxed. The setting and grounds are beautiful and a great bonus is the number of wedding guests who can be accommodated in the very impressive rooms in the main house and the various delightful buildings in the grounds. The food was delicious and plentiful, from a barbecue in Peregrine House on Friday night, canapés on the lawn after the wedding service in the pretty orangery to the main wedding meal and vast breakfasts each morning. With many large reception areas, St Audries has plenty of space for those who want to dance or simply sit on comfortable sofas chatting to friends – perfect for all generations. Thank you St Audries – we all had a great time.

Bloom Drakenvlam
hgvg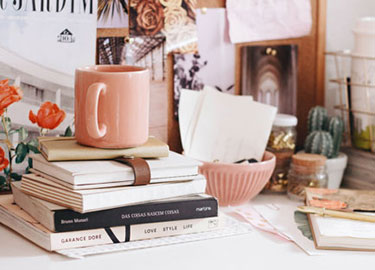 Your free account will also enable you to:

Easily manage and securely book your suppliers

Stay on top of wedding planning with our intuitive checklist

Keep an eye on spend with our budget tracker

Create and track your wedding guestlist

Plan your wedding on the go with our mobile app, downloadable via the App Store or Google Play
Thanks for your enquiry! You'll hear back shortly.
Couples interested in St Audries Park also sent enquiries to the suppliers below too. You can simply send the same enquiry to them in one click.
Huntsham Court
43

48 hour private country house take over! A magnificent and exclusive u...
Gileston Manor
43

Gileston Manor Estate is your perfect 5* destination wedding venue. E...
Rookery Manor Hotel & Spa
43

Set in the heart of Somerset's stunning countryside, the Rookery...
Huntsham Court
43

48 hour private country house take over! A magnificent and exclusive u...
Gileston Manor
43

Gileston Manor Estate is your perfect 5* destination wedding venue. E...
Rookery Manor Hotel & Spa
43

Set in the heart of Somerset's stunning countryside, the Rookery...
Are you sure?
If you don't ask, you'll never know...
Continue to chat
Leave
Is this supplier not for you?
Explore other suppliers.
Sign up to our free planning tools today to save suppliers