Broadoaks Country House
---
Cumbria
The Basics
Exclusive use
Ceremony license
Licensed bar
Is accommodation included
Are pets allowed
---
Style of venue:
Modern, Rustic, Formal
What type of venue are you?
Country House, Hotel, Historic, Outdoor Space
What kind of ceremony can we have?
Indoor civil ceremony, Outdoor civil ceremony
Ceremony capacity:
100
Dining capacity:
100
Catering:
In-house
Corkage:
N/A
Do you have a late license?
Midnight
Do you have accommodation?
20 Bedrooms
What forms of payment do you accept?
Cheque, Cash, Credit Card, Bank Transfer, PayPal
About
Exclusive Use Wedding Packages Start From Just £2,995. Country Chic Meets Boutique Hotel. Perfectly Located Between Windermere & Ambleside.
Steeped in history, beautiful to view and magical to feel, you will never forget this special place. The secluded gardens, the magical beck that runs through the grounds and the Lake District scenery provide the perfect backdrop for a fairytale Lake District wedding.

Broadoaks award-winning team of wedding planners are by your side throughout your planning and have organised, catered and delivered some of the most memorable wedding days imaginable in one of the most beautiful venues in the Lake District. Whether it's a small intimate wedding venue for just the two of you, or a larger wedding for up to 130 guests, their team will work with you to help plan your special day. Virtual zoom tours are available if you'd like to get a better feel for the venue before visiting.

Exclusive use Lake District wedding packages include hire of the entire main house with its 16 rooms for up to 32 of your closest guests, classic buffet and fizz drinks reception starting from only £2,995 (incl. VAT).

Don't panic if you want to have a bigger wedding… Broadoaks does have some extra Garden rooms available, and you may invite up to 110 guests in total for a sit-down meal and then up to 130 for your evening party.
Find Us
Inspiration by Broadoaks Country House
Reviews

13
Leave feedback

Eddie Dawson
Dear All

I would like to thank everyone at Broadoaks for arranging a perfect wedding day on 17 October, for my daughter Lyndsey and her fiancee Lee.

I knew that they had good taste and their choice of Broadoaks as a venue was excellent. The day went by so happily and stress free for me and everyone else that mattered and the atmosphere was relaxed, friendly yet so professional; we could not have wished for more.

I would thank you all again for all of your work and hospitality.
My wife and I will call again in the future, for afternoon tea etc., when we are next in the Windermere area; to recall our daughters magical day.
With my very best wishes
Eddie Dawson

Mr and Mrs A Smith
We booked our wedding here on the 8th of October. From start to finish the wedding coordinator little jo was fantastic nothing was ever to much trouble.
The day its self was absolutely fantastic, all our guests keep commenting on both the food and the hotel, all staff were fantastic I cannot praise them enough for everything they all did to make our day perfect.
If you are looking for a wedding venue I would look no further!
Mr and Mrs A Smith
P.S. we will be back for anniversaries!
Thank you again

Anonymous
My partner and I were married at Broadoaks in September this year, and everything about our wedding weekend was amazing. We had booked the hotel for our exclusive use from the Friday afternoon to Sunday morning, and the whole team made us and our guests feel very comfortable - everyone was very attentive and nothing was too much trouble. The food, as always, was fantastic, and our room - The Boudoir - was amazing. We always highly recommend this place, and are already planning our next stay.

Anonymous
We had the most delightful wedding here. The hotel is a charming country house in magnificent grounds in Troutbeck. Bedrooms were all top class and staff , food and attention to detail all helped make my daughters wedding day one none of us will ever forget. I cannot thank Broadoaks enough for their management of the day and would recommend this venue to anyone planning a wedding or just wanting to spoil themselves on a short break

Joanne
Having decided to have a low key wedding we booked the Broadoakes Hotel it and was perfect from start to finish - the ceremony,location,accomodation & food was fantastic, we returned for an overnight stay just a few months later.The afternoon tea is a must the best I have ever had.This venue is highly recommended on all levels.x

Beryl-Anne
We were invited to this amazing hotel for a wedding. On arrival we were shown to our double room. The en suite room contained a Jacuzzi bath. We later had drinks and meet friends in the cosy lounge with coal fire. The wedding meal was exceptional. If anyone is thinking of hiring this place for their wedding we do strongly recommend you do. The following day we enjoyed a wonderful breakfast. Well done to all the staff for making this one very special wedding package.

Leann P
My husband and I were incredibly lucky enough to have our New Years Eve wedding at Broadoaks and booked this hotel exclusively for the weekend for our family and friends. Having stayed there a couple of times previously, we knew what to expect regarding the service and quality of this wonderful gem of a hotel; a beautiful bespoke country hotel in the most wonderful location. There would be a warm and personable welcome, immaculate and beautifully unique designer bedrooms, consistent and incredible food from an amazing chef and all delivered by the most attentive staff ... The Broadoaks team always go above and beyond and cannot do enough to meet every guest's needs or wishes - Broadoaks makes you feel, as though you are leaving friends - You drive away already planning your return visit.
However... Knowing this already about Broadoaks, we are currently speechless. We have just had the most perfect and magical wedding celebration with our family and friends, that surpassed every expectation we held...and more besides. Our guests were completely blown away and the compliments have been amazing! We cannot recommend Broadoaks highly enough. Massive thank you to all the team but in particular to Darren, Dan and Vicki - who's dedication, skill and hard work ensured pure perfection. A true little piece of heaven in the Lakes. Thank you!

Sue and John
We were lucky to be part of a recent wedding held at Broadoaks just before Christmas. Our son Jeff Billington and Beth Helsby were married there on 22nd December. We had 3 rooms for 2 nights booked and I am writing to say how much we thoroughly enjoyed the experience.

The place itself is very nice and all the rooms that we saw were tremendous. The housekeeping was spot on and we couldn't have asked for anything more. We have to thank ALL the staff who were extremely helpful , polite , friendly and nothing was too much trouble for them.

The food was " to die for " , so tasty and the quality of it all was great. My sister is a coeliac and has to eat gluten free. She was so happy at the way that she was taken care of with her meals. She wasn't expecting the evening buffet to have anything for her but was pleasantly surprised when someone searched her out and produced her own little buffet. She cannot sing your praises enough as so can't we.

The whole experience of the 3 day's that we were there was so relaxing and pleasant and we hope that in the future we will visit again and maybe for afternoon tea.
We will be happily recommending yourselves to anyone that we can.

Mr and Mrs Grosz
We just wanted to drop you a quick line following our wedding on 8th December. We left shortly after for Honeymoon and only returned last night after some weather delays. We've had lots of time to reflect and think about our wedding.

We can't express our thanks and gratitude enough for making the day absolutely perfect. The hotel, setting and weather (although very cold!) was stunning. Everything ran so smoothly, you & the team made everything very easy and helped us out on the day with great advice especially when I'd lost the power of being able to count out the seating for the reserved guests at the front of the ceremony! My brain was like mush at that point...

The rooms were fantastic and our only regret about the Boudoir is the lack of time we spent in there! We hope to visit for our 1st years anniversary so we can enjoy one of the great rooms for a bit longer.

Everyone has told us what a beautiful wedding it was and how much of a good time they had, you've surpassed our expectations and again, can't thank you all enough for your hard work and experience in making the day what it was. Dan also did a great job in looking after us all for the evening reception and acted as a great MC.

At checkout, our gift of a framed picture of Broadoaks with our name and wedding date was totally unexpected and such a nice touch and really we couldn't believe how thoughtful that was.

Thank you and hope to see you soon.

Bride
Well upon falling upon Broadoaks after my Aunty shared a link on Facebook I booked an impromptu meeting with a wedding coordinator while my husband to be was still working away. On his return I informed him we were to take a trip to the Lakes to look at a venue. Him being of the obliging type agreed. So off we went on our little day trip, as we drove onto the driveway we were blown away. We look at eachother with big grins on our faces. After our meeting with the lovely Jo we came away thinking this was too good to be true. We were given available dates for 2018 and went away to ponder... Well it was all too long of a wait so decided to book it for 28 December 2017 (our 2 year anniversary), it just seem right. We were guided all the way by Jo who is brilliant and then we were assigned Vicki to be our co-ordinator on the day.

Well quite simply the wedding was more than we had dreamed of. All the staff were amazing. Our guests had nothing but high praise for everyone. We had the most amazing day and night and can honestly say it was the best day of our lives.

The wonderful Vicki and then Dan the Events manager were just brilliant. Taking care of everything.

I really can't praise the whole team enough.

Beautiful Venue, stunning views, brilliant staff.

Jenny
We saw Broadoaks on an online search and went to visit and meet with one of the wedding planners. We decided there and then that we were definitely getting married there.
The hotel itself is truly special. Beautiful building and grounds, and then each bedroom has its own character, but they're all stunning in their own way.
The staff are amazing. So accommodating and helpful. You really get the impression that it's more than just a job for them - they do everything they can to make sure your stay/wedding is exactly as you want it. No detail was too big or too small for them.
The food for our wedding breakfast was out of this world. We've been married a week now and our guests keep mentioning the food to us! Our guests also keep saying they'll be back. And so will we.
I'm so happy we chose Broadoaks for our special day because it was perfect. And the staff even got us a beautiful wedding gift that we will treasure.
I can't recommend this place enough for whatever stay/event you're considering. It won't let you down.

Mr and Mrs Bliss
We had the pleasure of getting married at Broadoaks this January, and words cannot explain how perfect our day was!

Finding the venue online, we decided to view and we fell in love immediately. Broadoaks is a home away from home. It's log fires and cosy rooms are the perfect setting for a winter wedding.

We booked a 2 day event, starting on the Friday. The wedding team were so helpful through the preparations, replying to our stressed emails, inviting us for regular meetings and holding our hands through the process! We knew we would be in good hands on the day, and we was not disappointed!

The day went without any problems at all. Jo guided us through the day, ensuring our suppliers arrived and everything was set up and ready for the ceremony with Dan guiding us through the evening. They were both fantastic!

The venue was decorated beautifully, the rooms were perfect for a close family wedding and the memories we made will last a lifetime.

I could not recommend Broadoaks enough. From a wedding, to a weekend away or even just an afternoon tea, you won't be disappointed!

Thank you Broadoaks!

Jason & Claire
We booked our winter wedding in Feb 2017 with Broadoaks as we fell in love with the atmosphere and location. We spent numerous days with the wedding planning team at Broadoaks over the following 12 months and also remained in regular contact. The team were always very helpful in assisting with plans and suggestions regards how best to make the most of our special day which was greatly appreciated. We were fortunate to be able to spend three days at Broadoaks leading up to our wedding which was a wonderful experience spending time at the location enjoying the amazing food. Our wedding day organiser Vicki was very tentative keeping both the groom and bride on track to ensure the day went smoothly however she did this without being over bearing which made for a relaxed atmosphere. The staff arranged the ceremony and reception rooms beautifully as requested and we're always on hand to help guests when required. The food and accommodation was exceptional which made sure our friends and family had a fantastic few days and we will always remember our time at Broadoaks with fond memories and we look forward to returning sometime in the near future.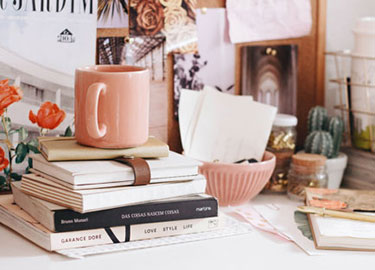 Your free account will also enable you to:

Easily manage and securely book your suppliers

Stay on top of wedding planning with our intuitive checklist

Keep an eye on spend with our budget tracker

Create and track your wedding guestlist

Plan your wedding on the go with our mobile app, downloadable via the App Store or Google Play
Thanks for your enquiry! You'll hear back shortly.
Couples interested in Broadoaks Country House also sent enquiries to the suppliers below too. You can simply send the same enquiry to them in one click.
Merewood Country House Hotel
13

Set in an elevated position and overlooking Windermere, England's long...
Cragwood Country House Hotel
13

Located on the shoreline of Lake Windermere and with enviable views ov...
Briery Wood Country House Hotel
13

Moments from the shores of Lake Windermere and set in seven acres of b...
Merewood Country House Hotel
13

Set in an elevated position and overlooking Windermere, England's long...
Cragwood Country House Hotel
13

Located on the shoreline of Lake Windermere and with enviable views ov...
Briery Wood Country House Hotel
13

Moments from the shores of Lake Windermere and set in seven acres of b...
Are you sure?
If you don't ask, you'll never know...
Continue to chat
Leave
Is this supplier not for you?
Explore other suppliers.
Sign up to our free planning tools today to save suppliers