Top 10 Hen and Stag Destinations for 2016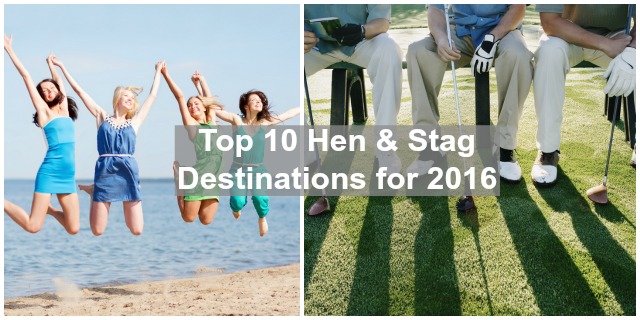 The great home or away debate; do you collect your chickens and jet off in search of sun? Hop down to a spa weekend in Cornwall? Or head for the bright lights of the UK's hottest party towns?
Our resident Stag and Hen experts, Last Night of Freedom, have revealed 2015's most popular destinations for stag and hen weekends. And, the results suggest that the rising trend of choosing an overseas location to celebrate is showing no signs of slowing down.
This year's stag parties were more likely to travel abroad than the hens, with only three out of the top ten stag destinations being UK-based; Newcastle, Bournemouth and Nottingham. Whilst only 3 of the top 10 hen destinations were outside of the UK...
For the Stags...
1. Prague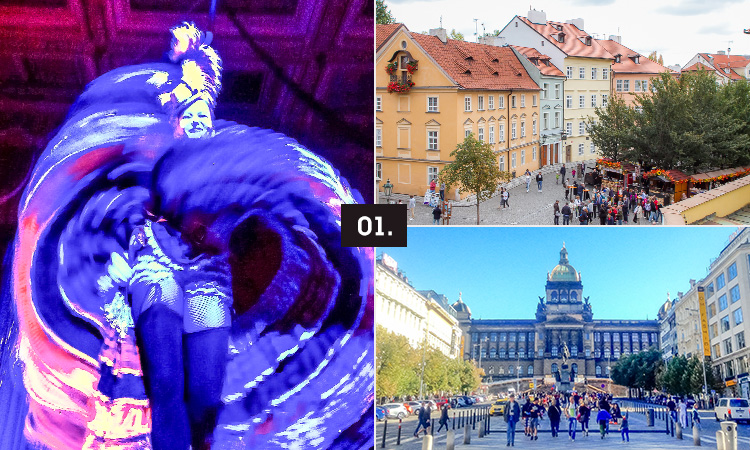 2. Newcastle
3. Riga
4. Budapest, 5.Dublin, 6. Amsterdam
7. Nottingham, 8. Krakow, 9. Barcelona, 10. Bournemouth
According to Matt Mavir of Last Night of Freedom, it seems that the overseas stag and hen dos are here to stay:
"Choosing to go abroad to celebrate a hen or stag weekend around 15 years ago was almost unheard of. These days, particularly for stag parties, you're much more likely to leave the country than visit a UK city. There are many contributing factors to this trend, including more affordable flights and accessibility to European countries. However, I think it's the ritual of leaving the UK to celebrate the last few days of single life that is particularly appealing. It seems to bring a sense of real freedom, and with that comes a whole new level of enjoyment."
"Here at Last Night of Freedom, we've watched the rise of the overseas stag and hen weekends, so we have built up a wealth of knowledge and expertise when it comes to organising one. Even if you're on a smaller budget, have no idea what your hen or stag wants, or have a long list of specific demands, we'll be able to help you organise the send-off of a lifetime. Of course, we haven't neglected the UK, so if you're keen to stay on home soil to let loose without the fear of losing your passport, we have the expertise to give you a weekend so good, you certainly won't be thinking about what country you're spending it in!"
For the Hens...
1. Newcastle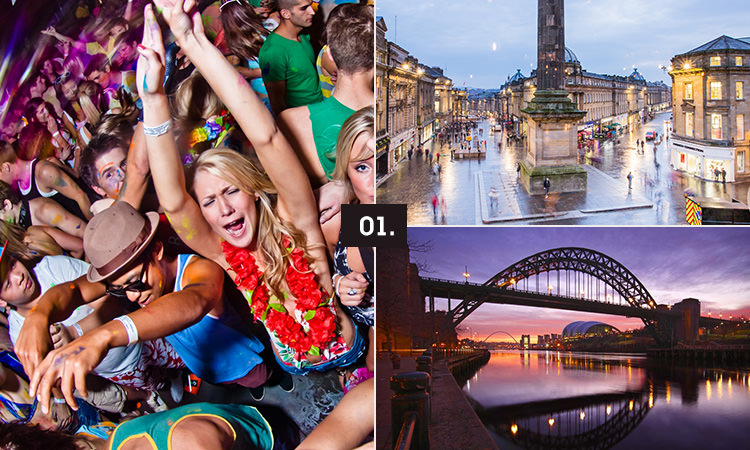 2. Dublin

3. Marbella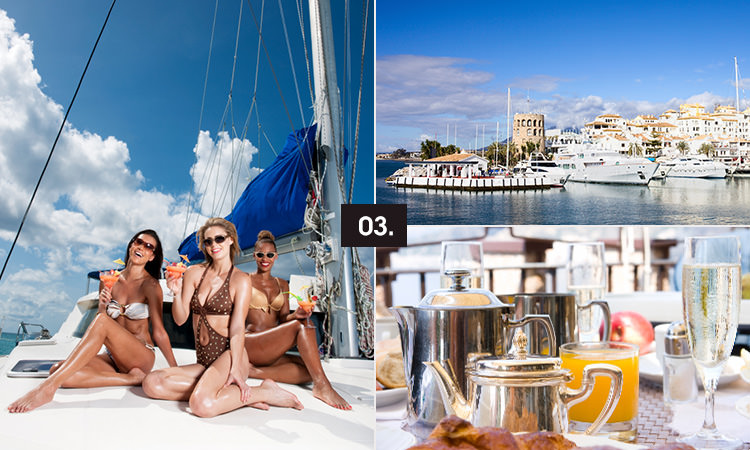 4. London, 5. Barcelona, 6. Edinburgh

7. Nottingham, 8. Brighton, 9. Cardiff, 10. Birmingham

Last Night of Freedom is the UK's leading Hen and Stag organisers, and providers of Stag and Hen accessories. Check out their profile here.