Supplier Spotlight: Carmela Weddings and Events Planning and Styling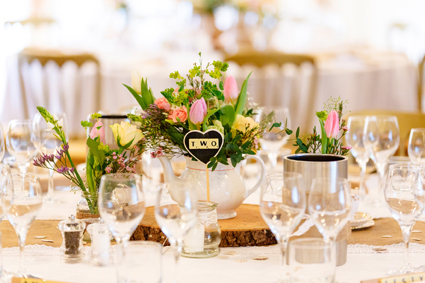 At World of Wedmin we're all about helping you create your vision of the perfect wedding. Be it relaxed, informal, quirky, or all out princess themed, we believe it should reflect you as a couple. That's why when we came across Carmela Weddings and Events, we immediately related to their vision and ethos as wedding planners! We're also firm believers in having a helping hand from a planner; wedding planning shouldn't be stressful and it shouldn't take over your life! And, whereas you may think that having a wedding planner depersonalises your wedding, using one like Carmela Weddings and Events actually serves to do the opposite, using their skills, experience and contacts to create a day so 'you' it's like they climbed inside your head!
Anyway, without further a-do, today we have a Lisa from Carmela Weddings and Events chilling on the virtual sofa, telling us some more about her business - over to you, Lisa! 
1. Introduce yourself, and your business.
I run Carmela Weddings and Events. We offer a full planning and styling service. We don't believe in a one size fits all and don't believe in the usual 'rules' for weddings. We think the day belongs to the couple who are getting married and they can have the exact wedding they want, whether this is traditional or quirky, themed or completely relaxed. We have tons of ideas to make sure the couple's personalities are injected into their wedding day!
2. Why did you start your business? And how long has it been going?
I'd been working on events and parties in my role as an Executive Assistant and Event Planner for 15 years and then was asked by a few friends to do their weddings. I loved it and as my Sister is a graphic designer, who often designs wedding stationery, we got together for a chat on one of our evenings over a cocktail and the idea for Carmela Weddings was born! We've now been running for about a year and things get more exciting every day!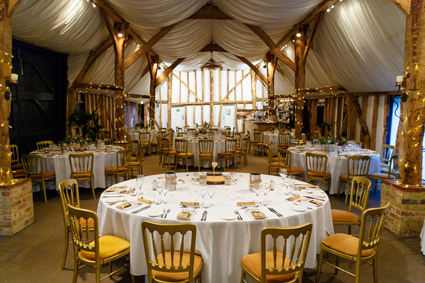 3. What have been some achievements to date?
We've had one of our weddings published in a well known blog and have been called upon as the expert wedding planner in Your Surrey Wedding magazine. I've been asked to write another article for an upcoming issue too.
Our rebrand was successful – we realised very early on what kinds of weddings we love to do and so made sure our website reflected that and so we're now getting great enquiries by some really fun couples.
4. What makes you stand out from other wedding planners?
We're unique because we try to style the wedding around our clients' personalities. This may mean being very offbeat if that's who they are and we love that! We don't follow the usual rules and don't believe you should do something because it's the 'traditional way to do things'. A wedding these days can be so many things and incorporate so much of who you are as a couple. We try to think of quirky, new and exciting ways to style different parts of the day so that the wedding truly reflects the couple getting married. Our aim is for guests go leave a wedding thinking "that was so them!" It's all in the detail.
We only take on a few weddings a year so we can give them all of our attention and we only work on weddings that we think we can add value to.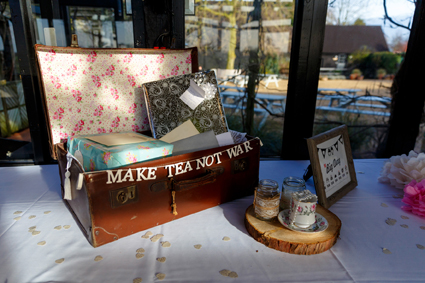 5. How do your friends describe you?
They would describe me as determined! And fun I hope! And a good Mum to my 3 year old twins!
6. In your opinion, what makes a truly stand-out wedding?
A truly stand out wedding is one where the couple are relaxed, stress free and truly enjoying the day, the guests are happy and everybody remembers the wedding for being the most fun wedding they've been to! I really believe a look and style of a wedding is about the smallest detail and making sure the day represents the couple.
7. From your industry experience, what's your top tip for couples?
My main tip is to disregard every rule you've ever heard and have the day that you'll remember as the best day of your life. So many times I hear people saying 'We don't really want a top table but feel we have to as that's the done thing' or 'it's traditional to wear a floor length gown but if I had my way I'd wear something really bright and retro'. You can have your way! It's your wedding!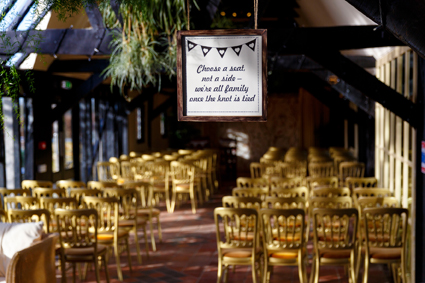 8. What can we expect to see from you in the future?
We have quite a few bookings for next year now with some really different weddings that range from a pub weddings, a celebrant wedding, garden marquee weddings to boutique hotels and the themes and colours range so much but they are all going to rock! I've just had an enquiry about a picnic wedding in the woods which sounds like a great idea too! I'd love to get some enquiries from couples who want some really 'out there' themed weddings in the future because I think it would be so much fun!
9. What is it you enjoy most about your job?
I love the variety of it – you don't know when you sit down with a couple exactly how they see their wedding. I love meeting brides who have loads of ideas but aren't sure how to implement them and bring it all together because I know that's when we'll really be able to add something great.
If you'd like Lisa's help with planning your wedding, you can get in touch with her and the Carmela Weddings team here!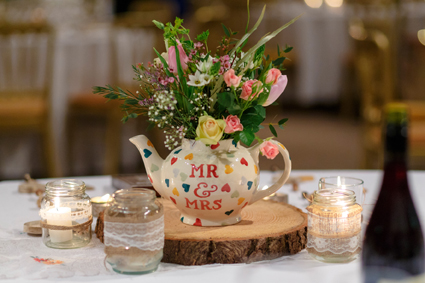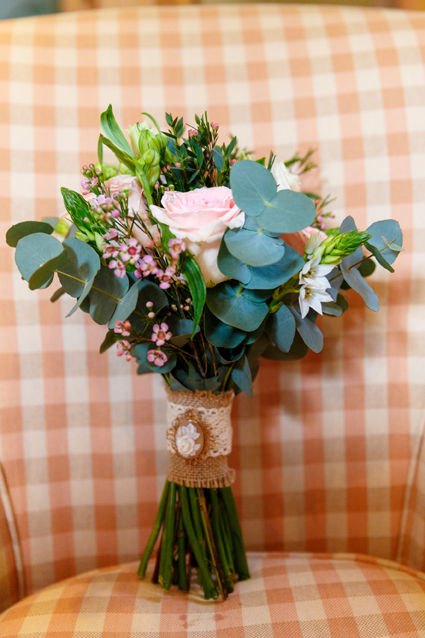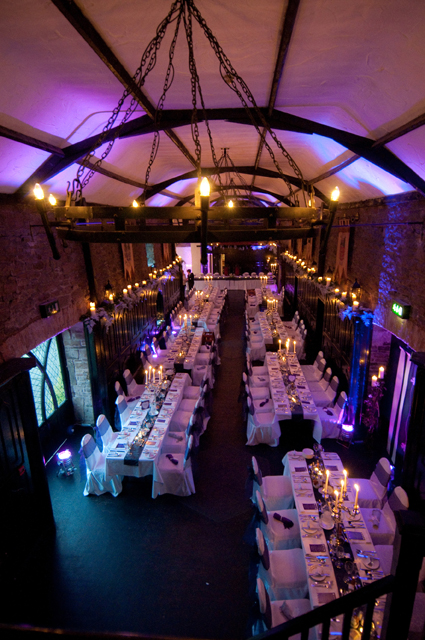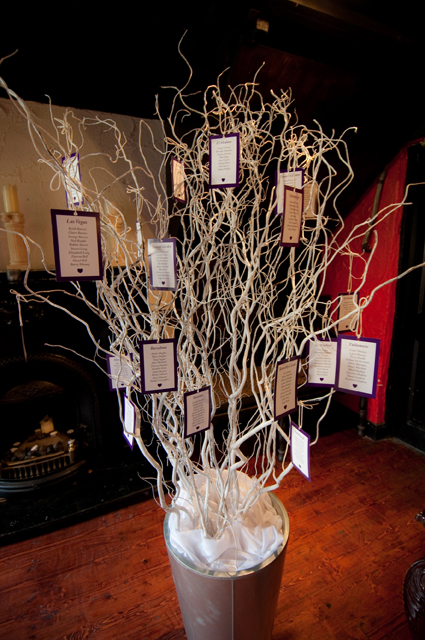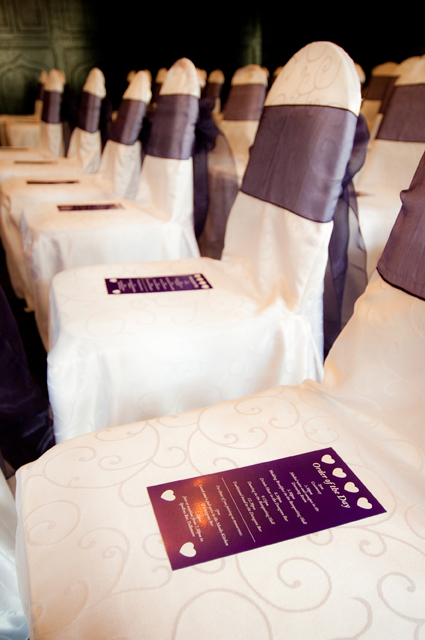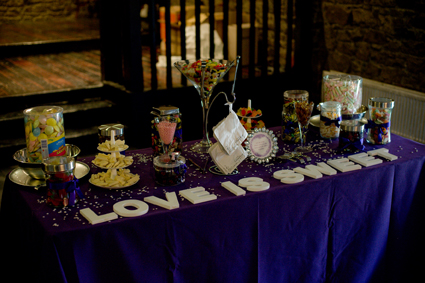 Facebook - www.facebook.com/carmelaweddings
Twitter - @carmelaweddings
Pinterest – www.pinterest.com/carmelaweddings