Shape Your Perfect Wedding Silhouette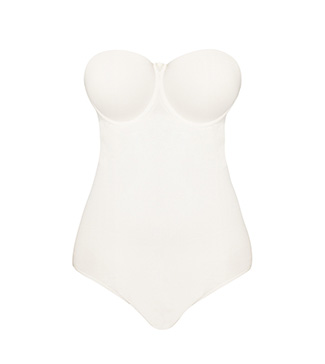 By Jessica, Figleaves Lingerie
When you feel your best, you naturally look your best too. Investing in the right shapewear can really give you that extra confidence boost and never is this more important than on your wedding day. The super sexy lingerie can be saved for the evening... although with our shape-perfecting recommendations you might not want to change at all!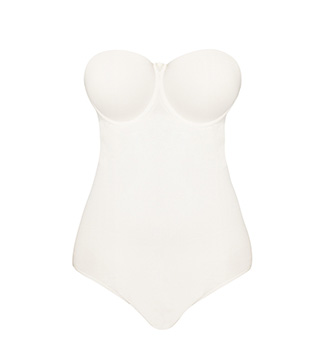 Long gone are the days of unsightly shapewear...nowadays, most shapewear looks so good that you almost don't want to cover it up! Shaping undergarments smooth, slim and sculpt to accentuate your best assets and make the most of what you've naturally got. Creating a flawless foundation, under your dress, is really important to ensure that you only see you and the dress and not what's underneath - the last thing you need is an unsightly bra strap or the dreaded VPL! However, finding the perfect style can be difficult, so to help you shape the best silhouette we've selected two key pieces for any brides-to-be.

Exquisitely made from luxurious fabric, you'll be sure to say 'I do' to the Beautiful Sensation Body Dress from Triumph (top image). Styled with beautiful lace edging and offering all-over shaping, this body dress is the perfect combination of seduction and smoothing. Designed to streamline your figure all the way down to your thighs, this dress has push-up cups to give your bust a boost and create a natural looking cleavage. There is also light support to the tummy area for added control. The silicone bands at the hemline prevent the dress from riding up whilst the seamless design eliminates VPL to banish any potential wardrobe malfunctions. You can also adjust the straps or remove them entirely depending on the style of your dress.

In a unique and innovative style, the Pin Up With Moulded Cups Multi Way Bridal Bodysuit from Body Wrap (image above) is designed to slim some areas whilst enhancing others. Featuring moulded cups to support and shape the bust, the seamless fabric creates a sleek look under your dress for the perfect silhouette. And for added confidence, this comfortable bodysuit offers firm shaping to smooth and flatten your tummy. Styled with a stunning lace effect to add a romantic touch, it's so gorgeous that it works perfectly as an evening look too!

Stayed tuned for more insider advice, next month.