Secret Spa's Guide to Wedding Make-Up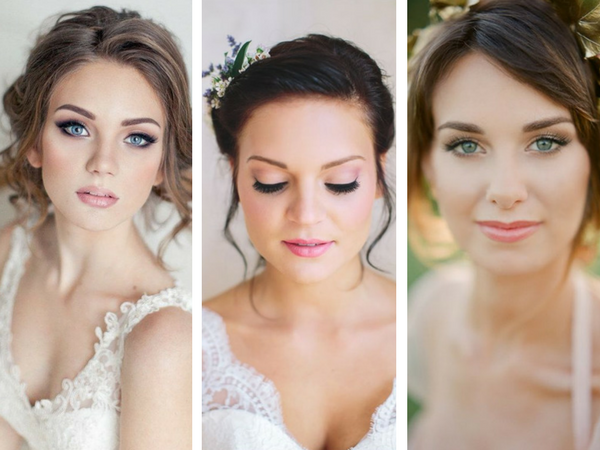 Your wedding make-up can be one of the most important parts of the planning, feeling confident and looking flawless for a day full of photography, you want to ensure you have a make-up artist booked in that you trust. Secret Spa, a luxury mobile beauty app in Greater London have numerous elite make-up artists that can come and beautify you for your big day. To make sure you are happy with the outcome you'll have to try a few looks to make sure you have your desired look achieved.
The Trial
Good preparation is key to ensuring your wedding makeup is something you look back on with pride rather than regret. The makeup trial is imperative to ensure that your makeup is perfect on the day. To make the most of your trial, ensure that you do a full run of the beauty look. For instance, book your tan appointment a couple days before your trial so that your makeup artist knows the skin tone and look to work towards. Wearing white will also help the makeup artist to understand your colouring and produce a look which will work well with your dress on the day.
Use references of celebrity red carpet looks and wedding magazine shoots, alongside your Pinterest boards, to give your makeup artist a feel for what type of look you would like. When seeking inspiration try finding a make-up 'look' on somebody with similar colouring and features to yourself. This way you can be sure the style will look similar on you and suit your complexion. Don't be afraid to ask them to change something – it's your day and you need to be comfortable with how you look. Make sure you take copious amounts of photos with and without flash, in both natural and unnatural lighting, to check that your makeup is photo-compatible in all situations.
Image Source: Wedding Sparrow
The Base
It's worth spending time getting your base right so that your makeup lasts as long as possible. Make sure to fully hydrate your skin in preparation for a long day of excitement and alcohol. A moisturiser loved by brides is Charlotte Tilbury's Magic Cream, as it gives a perfect hydrated base for your foundation, ensuring it lasts all day. It is important to opt for a long-lasting foundation with maximum durability to make sure you're looking just as good at midnight as you were during the ceremony. We recommend Estee Lauder Double Wear for a flawless base and great coverage or MAC Face & Body for a more natural look. Use one of these alongside the Hourglass Ambient Light collection for a natural bronzer and powder.
Make sure your artist uses a setting spray such as Urban Decay's All Nighter to increase longevity and decrease the shine in your pictures. Check that your foundation and base products don't contain SPF of more than 10 to avoid any white flashback from the camera (powder can also help to avoid this). Remember that the camera will often wash you out, so natural flushes of colour will be beneficial in achieving a lifelike glow in photos. Another top tip is to check makeup is applied to your ears, neck and any other area of skin on show to create a uniform, natural base all over.
Image Source: Cute Wedding Ideas
The Eyes
Start with an eyeshadow primer to ensure your makeup lasts all day. Pick timeless, light, neutral colours and a flick of black liner for definition. Try the Urban Decay Primer Potion to ensure your eye shadow stays in place all day and night. For natural lashes, waterproof mascara is a must-have for the bride and congregation due to the emotional nature of weddings. Applying individual lashes will give you a fanned out flutter, more natural than strip lashes.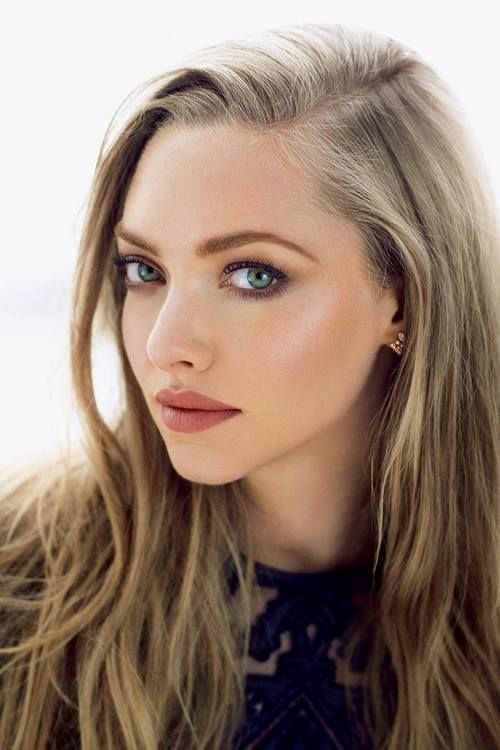 Image Source: Total Beauty
The Lips
Any lipstick must hold up through the kiss, so applying layer after layer after layer of lip pencil (blotting thoroughly in between) and then a layer of liquid lipstick, both in soft shades, will give you the lasting power you need. Our top pick is Tom Ford's Lip Color in Pink Dusk, a soft bridal pink which gives natural definition and colour. Some brides even opt for just a lip balm to avoid the hassle of reapplication throughout the day.
The Instant Look In A Palette from Charlotte Tilbury is ideal to carry with you on the day of the ceremony for speedy touch-ups, and it includes a huge mirror!
Image Source: Le Magnifique Blog
The Eyelashes
The Prep
Whatever lash treatment you go for, make sure to get a trial run of lashes six-eight weeks before the wedding. Patch tests are also very important to undergo to check for allergies if you are having lash tinting or perm. Remember to check that the style and feel of your lashes go with your wedding look and are comfortable and durable enough for you to wear on a long day.
The Choice
There are so many different styles of lash looks to consider for your wedding. More natural brides will opt for just mascara, while others will want a subtle lift with a lash perm or a lash tint. Some will go for eyelash extensions for long-lasting flutter, while others will want strip lashes which are temporarily applied on your wedding day. Check out Secret Spa's definitive guide to lash extensions to help you make your decision. Make sure to keep oil at bay on your eyelids to help the longevity of your lashes. Use a cotton bud soaked with toner and an eyelid primer.
The Day
If you already have lash extensions use an oil-free mascara to define from the middle to the ends of the lash, adding volume and darkness without disturbing the lash join. Remember if you are having a lash lift or any other lash alteration you need to do this at least 48 hours before your wedding as you can't get them wet. If you choose to just wear mascara, we love Benefit's They're Real Lengthening Mascara and it's oil free.
Download the Secret Spa app to book in one of their elite make-up artists to come to you in the comfort of your own home, hotel or office. Visit their website here to find out more.
Instagram- @secretspauk
For more information contact [email protected]