Outdoor weddings: what do you need to consider?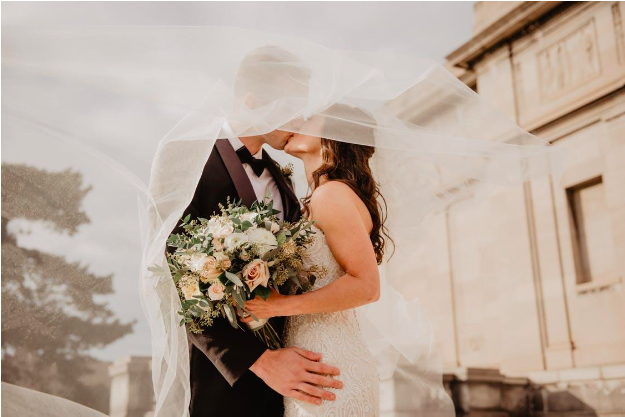 If you, imagining a dream wedding, immediately see an informal celebration with loved ones in nature - this article is for you.
We are sure that this season the number of outdoor weddings at dachas and country plots, fields, and forest lawns will only grow. We've been seeing this trend for several years, but it's becoming especially relevant with the growing popularity of chamber and informal weddings.
Pluses and romance in such options, of course, a lot, but few people think that this format requires a serious approach, experience, and forethought, if you want to get a decent event of the highest level, and not a "kebab party".
The bride's dress, the bride's bouquet, the bride's makeup, the veil, the Moissanite wedding rings, the bachelorette party, these are all important, but you should also think about other items for such a wedding. Let's get started!
Location
The final result will have a strong influence on its site: the landscape space, lighting, trees, flower beds, and other features.
The garden and lawn should be well maintained and neat. The entire area should be cleaned of "trash" items of bright colors, plastic products, brightly colored playgrounds, colorful fabrics, and awnings, and repair the fence and paths.
Depending on the condition of the site, preparations can begin weeks or even months before the planned date. At a minimum, you can do seasonal pruning and treatment of trees, shrubs, and flowerbeds, and prepare the lawn, because it more than others will be flashed in all the photos and will be subjected to serious stress. And if your tables will sway or fall into holes, it will cause unnecessary discomfort to you and the guests.
Weather
Everyone loves pictures with the tables in the open air, but in our area, the weather is an unpredictable factor, so be sure to think of a plan B and a couple of options in case of intense heat, rain, hurricane wind, and even cold (underline the point).
Prepare plaids for guests, a terrace in case it rains, buy mosquito repellent, think about a canopy, and do not place the table in direct sunlight. If there are many insects in your area, you can make treatment of the territory (e.g. against mosquitoes, ants, ticks, beetles, etc.), usually, it is carried out 3-4 weeks before the holiday, be sure to consult with experts.
Menu and decor
Weddings and birthdays in the open air is a separate love. Undoubtedly it will be beautiful and atmospheric because nature itself adorns your holiday. But it's worth thinking about the menu, decor, and furniture to be aesthetically pleasing.
In summer, do not choose heavy salads, let the menu be light. You can choose a barbecue format or hold a culinary master class to additionally entertain guests. As for serving dishes, portion serving is better, because in the summer there is a great risk that the dishes will quickly become stale.
The menu can become part of the decor. Lemonades, serving napkins, and fruit can decorate your table. And don't forget that natural fabrics and wildflowers are more relevant in the dacha style than ever before.
When choosing a site, pay attention to all the "visual noise" - fences, signs, and plastic furniture will not be the best background for the most beautiful decor.
Checklist.
What's worth thinking about when planning an outdoor wedding:
What is the condition of the grounds? Will the tables and chairs be comfortable to place?
How will guests get there, is there parking
What's the timing of the event
What's plan B in case of bad weather
What technical equipment is needed for your program
Restrooms, generator, lighting, cooling, heating
Who will help you, when and how do contractors need to get to the venue
Where guests can be accommodated if they stay overnight
If it's not your site, will the area be private so you won't be disturbed by other people
If you are renting furniture, what are the rental hours so you have time to return it
Where will the cake be stored
Whether there is an extra charge for check-out from contractors.
Conclusion
And remember, the most important thing is your love for each other and the desire to live together for life, and then the choice of a wedding in your favorite style!