Lash Extensions vs Strip Lashes on your Wedding Day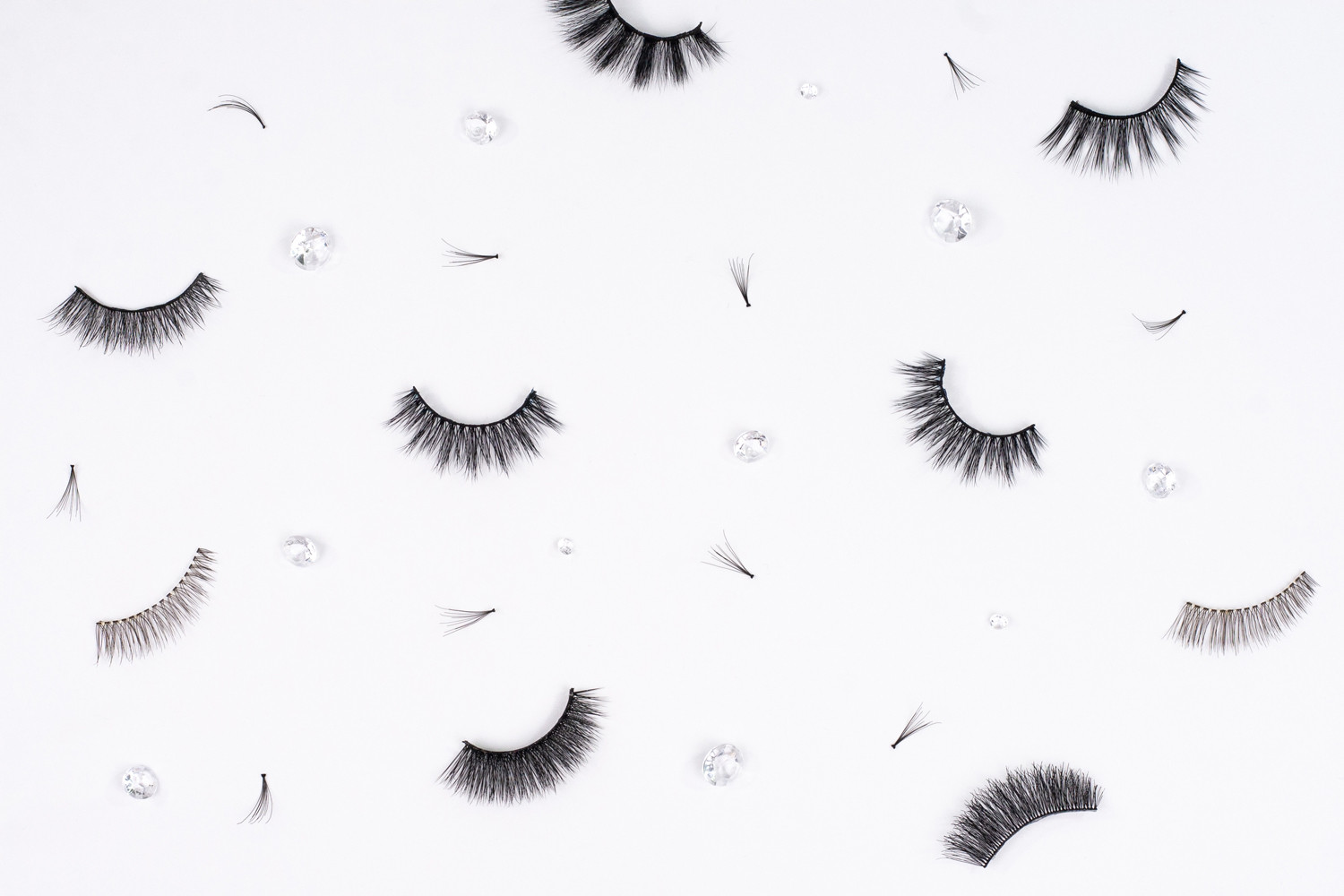 Having long and luxurious lashes can completely transform your look and for your big day you want to look your best, but deciding whether to opt for a set of lash extensions or a pair of strip lashes can be a tricky decision.
We want to make this easier than ever for you, so we've worked with the experts over at FalseEyelashes.co.uk to put together a list of pros and cons of both, along with some suggestions to help you decide which lashes are right for you.
Lash extensions
Eyelash extensions are individual stands of faux mink or silk hair that are applied directly onto your natural lashes. Once applied these lashes will have you looking red carpet ready from the moment you wake up.
Pros
Customisable lash looks, your technician will be able to determine the best style and shape for your eyes and your desired look
No messing around with adhesive or having to reapply glue half way through your big day because your inner corner has decided to come unstuck
Long lasting lash look, lash extensions stay put for approximately 2-3 weeks depending on how you care for them, meaning you'll look like a movie star even on your honeymoon!
No need for mascara, lash extensions don't need any help in the drama department
Cons
Cost is the big one! Lash extensions can be expensive and range between £50-£70 depending on the style of lashes you want
The maintenance for lash extensions can also be a bit of a drag, making sure you don't get them wet for at least 24 hours can add stress to your wedding planning. Who needs extra wedding stress, right?
Perfect planning. Making sure you get these lash extensions put on at the right time can be tricky, ensuring they will still look perfect and still fit around everything else you need to do can be daunting.

Oh and if you've not had lash extensions before, you'll have to jump through an extra hoop! Don't forget to book in and attend a patch test with your lash tech or salon.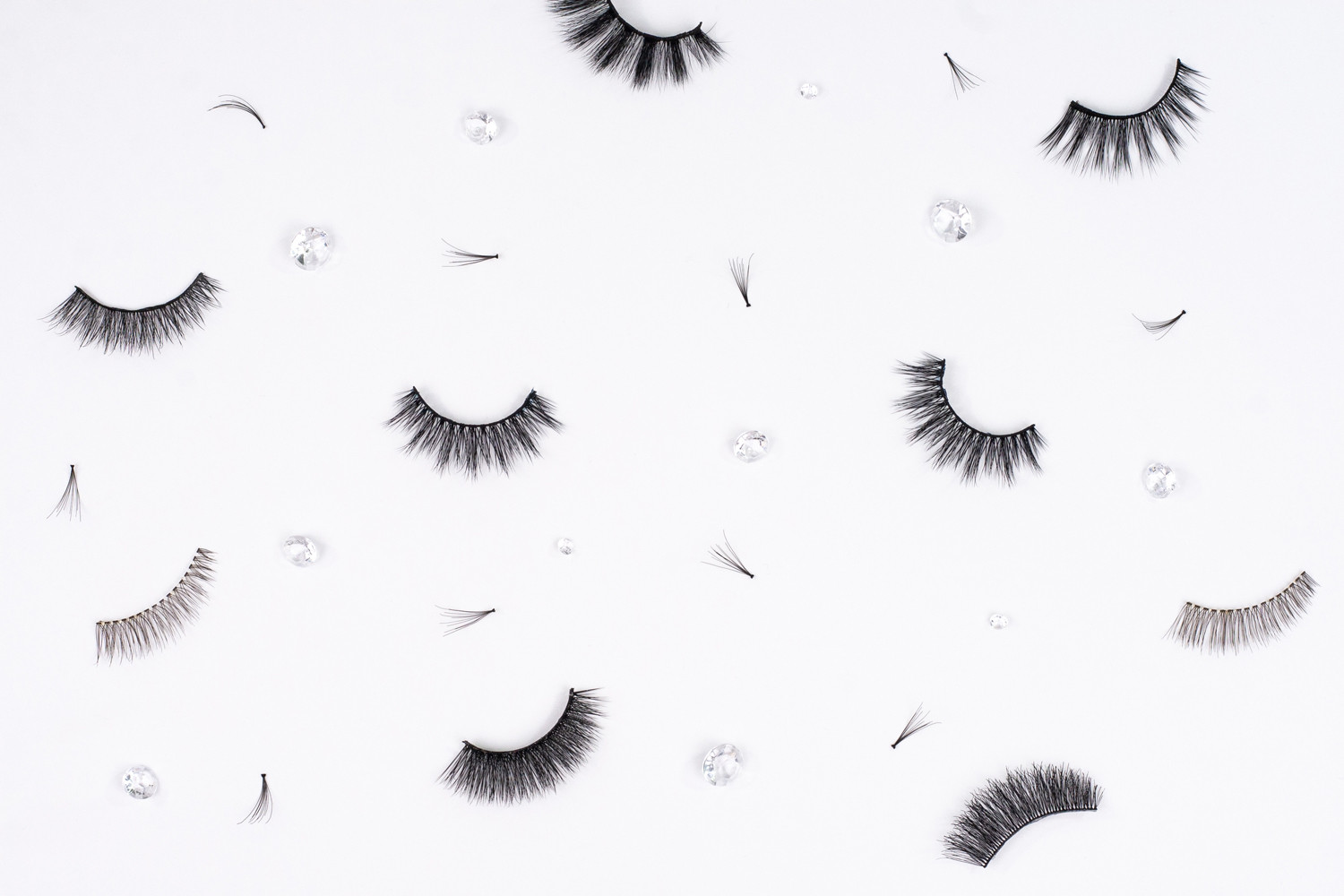 Strip lashes
With so many types to choose from, it's hard to go wrong with a pair of strip lashes. Strip lashes can give you just the boost you needed with your makeup look and make your eyes pop on your big day.
Pros
Cheap and easy to apply, strip lashes are often cheaper than lash extensions and can be applied without a trip to the salon.
Reusable. Wearing a pair of strip lashes for your wedding day doesn't mean you have to throw them away right after. If cared for correctly, your fav falsies can last you multiple wears.
Saves precious planning time! There's no need to book a salon appointment, no need rush around to make sure you're there on time – strip lashes are very much DIY
Lockdown-proof. Should we find ourselves in another 'lockdown' as a result of Covid-19, you'll be laughing all the way to your wedding because you'll still have luscious lashes. Book an expensive lash extension treatment and it could be a case of your salon or lash tech having to close. Which means no lashes. Uh-oh, we don't like the sound of that!
You don't have to opt for adhesive only lashes, there are so many varieties to choose from such as magnetic and pre-glued, making for a safer option for those of you who struggle with certain adhesives
Cons
Your strip lashes can sometimes stray throughout the day, meaning you may end up carrying an emergency glue in your bag for those inner corners that won't stay down
Less natural appearance, even though you can choose the style of strip lash you desire, lash extensions will give you a more natural look as they are placed on your own lashes
Want to party into the night? Make sure you have your lash removal plan sorted. Wearing strip lashes means you need to remove them before bed and that can sometimes lead to a messy clean up process.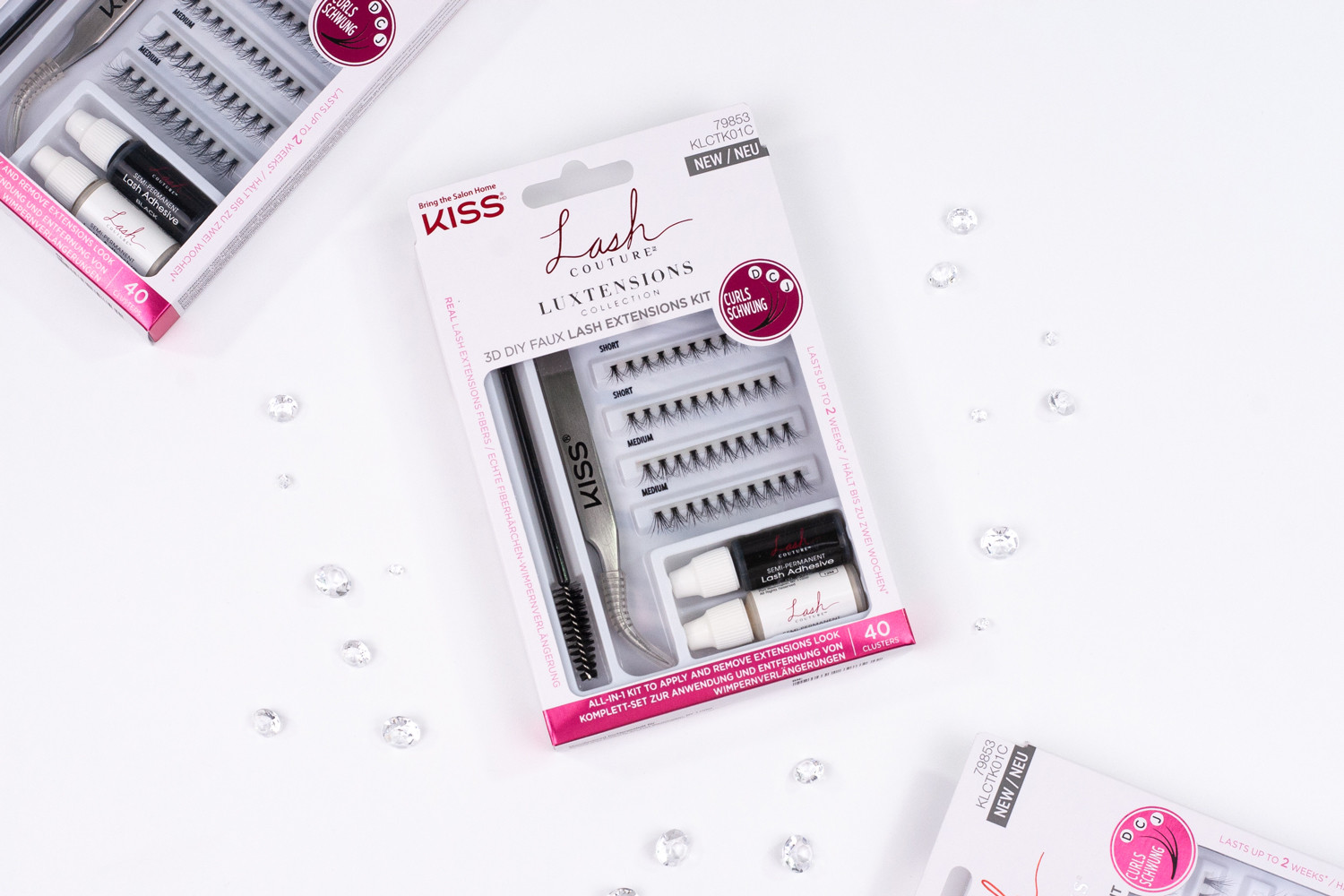 So there it is, a list of all of the pros and cons we could possibly think of! We hope that when it comes to making the choice between lash extensions or strip lashes, you'll make the right one for you and fingers crossed this little guide has given you some insight into the fabulous world of false eyelashes.