Katie & James' Charming Holdsworth House Wedding
When it came to the day that the big question was popped, there was no doubt in Katie and James' mind where they wanted to celebrate their wedding day. Booking the venue of Holdsworth House literally the next day, the gorgeous Jacobean Manor took centre stage and oh did it shine. By letting the venue style influence their styling and decor, they were inspired by the wonderful heritage and countryside, opting for tweed suits, rustic, nature inspired decor, beautiful blooms and touches of hessian and lace.
We chatted to bride Katie to find out more, along with a few words from the venue too!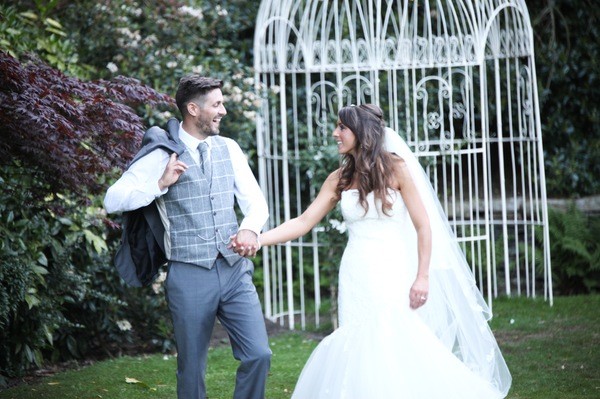 The Couple
"We have been together 8 years. I have always lived in Halifax, James in Pontefract. We met through mutual friends who set us up whilst I was at university! It was a long distance relationship but we made sure we spent as much time together as we could! We love to see the world and its wonders. We always knew we would go to Hawaii one day and our honeymoon made our dream come true. After renovating our house we finally moved in early last year. I am a Year One teacher and James is a customer service agent for a bank.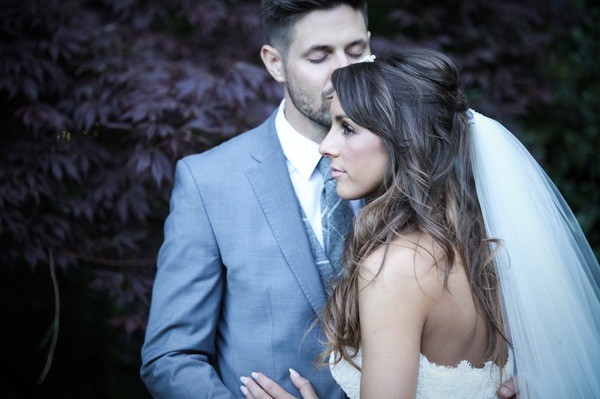 The Proposal
I woke up on my first birthday in our new house together, just us. It was a really miserable rainy August day so we were stuck in the house! I opened all my presents, James asked me "do you want to open one last present". I turned around and he was down on one knee! It was the most emotional but best birthday ever. That evening we celebrated with both families at a restaurant with Italian food and lots of Bollinger Champagne! We booked our wedding venue, Holdsworth House, the day after!!!
The Venues
We got married on the hottest day of the year so far- 26th May 2017 - a heat wave arrived in Yorkshire! That morning began with my 'batman fall'. Being the clumsiest girl in the world, I slipped whilst playing with our one-year-old nephew with my whole body going into the air! Not even a little concussion, a huge bump to the back of my head nor a swollen ankle could wipe the smile off my face that day!
I attended St Winefrides Catholic Primary School as a child, now I work there it was always the dream to get married in my family church. We had a traditional Catholic service with my class singing hymns throughout. They were so excited to sing for us and there wasn't a dry eye in the house! I am from a big Italian family so many of them flew out to share our day with us which made it even more perfect.
It was such an amazing feeling walking back up the aisle seeing all our family and friends clapping!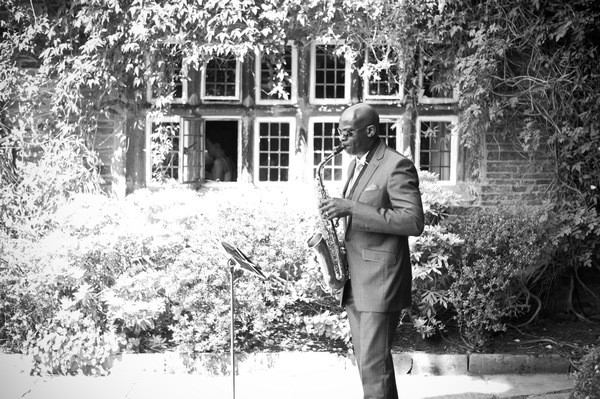 We decided not to stick to a particular 'theme' but more go with the flow of what we like which would complement our venue. I have always loved lilac and blush tones and James has always liked greys so we wanted to make sure our wedding had lots of colour yet still have that rustic romantic feel. The moment we both saw the venue James said 'I have to wear tweed'. Holdsworth House has such a relaxed feel about it - a proper Yorkshire venue. We wanted to make sure our choice of outfits complemented the venue.
The moment we pulled up in our car the sun was beaming onto the house, the saxophonist was playing 'Tale As Old As Time', the guests were sipping prosecco, the flower girls were elegantly spinning in the maze and our nephew (page boy) was running around laughing in just his nappy! We both looked at each other and couldn't believe how everything had just fitted into place! It was that moment I relaxed and enjoyed my day.
We had eaten there before and, coming from an Italian family, food is important to us! We knew the food was amazing and we loved the idea of our guests being able sit outside in the amazing gardens. We were just praying for good weather in May as we knew how beautiful the house looked at that time of year and how the gardens were full of spring flowers.
We also liked the idea that all our family and friends could stay over- with many coming over from Italy. It was amazing having breakfast together the next day and we felt like our wedding continued as a weekend rather than just one day.
For us Holdsworth House ticked all our boxes. We had both agreed we definitely wanted a venue that had a bar in the same room as the dance floor to keep everyone together in the evening!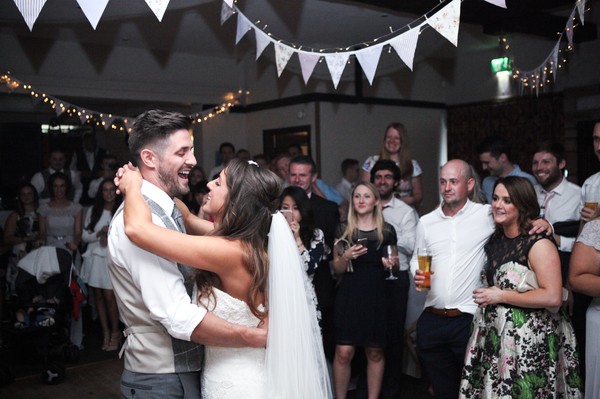 The Dress
I am the most indecisive person you will ever meet however with my wedding dress I couldn't have been more the opposite. I went to Ava Rose Hamilton with my mum, aunties and bridesmaid. I walked in and saw the dress, tried it on and cried. I knew it was the one. I had literally bought the first dress I tried on! They did the whole 'do you say yes to the dress' and we all ended up crying.
It was even more emotional as my grandad had passed away recently and my grandma said she wanted to buy the dress as a gift from them both.
The Decor
My mum was a Godsend. She completely understood the vision and we were both completely on the same wavelength. She is extremely creative and has some amazing ideas!
The florist, Diane Crossley, is a family friend and she was amazing! She got married at Holdsworth House herself so we were both completely on the same page. She pointed me into the right direction. We even used some spring blooms from our garden! She communicated with me throughout the whole process and I trusted her completely.
My dad worked with the florist's husband to create the perfect wood centrepieces. My dad is a jack-of-all-trades and was able to create whatever we had in mind and make things work.
My closest and oldest friend, Sarah Frost, helped with the stationery and the favours. When things went wrong she was my go to person as she calmly helped find a solution! My auntie helped alter some bridesmaid dresses too.
The Food
For us the food and wine were always going to be important! We really enjoyed food tasting at Holdsworth House together and it allowed us to make sure we chose the perfect wines to partner the amazing food.
I know a lot of brides say they don't eat on their wedding day, however I ate every last bit! The food was so delicious and we had so many compliments after from our guests.
Music was also important – it creates an atmosphere. The saxophonist played in the elegant gardens and the guitarist brought the party to our family feast!
Favourite Memories
Katie - it was just after our meal, the speeches went amazingly well, the food had been outstanding and we both looked out at our amazing family and friends. The guitarist was playing 'Gallway Girl' by Steve Earle and everyone was waving their serviettes, clapping and singing along. Just seeing all the people we love so much in the same room laughing and having such a good time was priceless.
James - Seeing Katie walk down the aisle, nothing could have prepared me for it. She looked absolutely stunning and really did blow me away.
Advice to Other Engaged Couples
Even if the little things go wrong - you are the only person that will notice and don't let anything ruin your day. I always remember Tracey at Holdsworth House saying to me "No one will know that it wasn't meant to be that way, apart from you"!
Relax and take in every single second of YOUR day as it goes far too quick!
Try taking the time to talk to as many of your guests as you can! Especially those that have travelled so far! Dance with those close family relatives - I love watching the video of me having a dance with my grandma. It still makes me cry now!'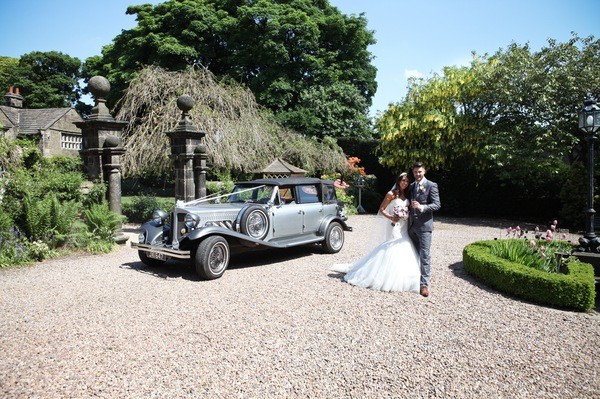 Thoughts from the Venue
Claire Nicholls - Wedding and Events Manager
"It's a huge compliment to know that so many couples have Holdsworth House down as their dream-wedding venue before they've actually become engaged. Katie and James got married in spring, which is always such a lovely time to get married at Holdsworth House as the gardens are just coming into their best. We have beautiful, delicate, pink clematis that climbs over the front of the house and flowers from around May. We also have our Head Gardener's favourite Johnson's Blue' – a deep blue-purple geranium about to flower so the borders are particularly coming alive. Katie and James' reception colours had the most beautiful pale pink and lilac and Katie's bouquet really complemented the garden colours.
As the leading wedding venue in Halifax for over 50 years, we're lucky to have worked with most of the suppliers Katie and James chose. Crossley's in Halifax is a regular florist for couples getting married here and they're one of the few that are on our recommended list. Unlike other wedding venues we don't take any commission or favours for supplier referrals. If a couple have been married here and been particularly pleased with the result – and they've worked really well with our team – then we're more than happy to promote them as a great local firm.
One of the best bits about our job is being able to watch from the sidelines, we're in such a lucky position. Whilst we're ultra busy ensuring everything runs smoothly, its also such a happy place to be. No matter how many weddings one sees, you can't beat the little moments - like when parents give a loving kiss or say "you did it!" to newlyweds.
Our advice to future newlyweds is that excitement should start at day one – when you've booked your venue. Don't stress over decisions, enjoy making them as its all part of the experience. Lean on Holdsworth House as much as you want – there's nothing we can't sort out together and make a problem disappear in minutes. Trust in your venue too, we know what works and what doesn't in terms of menus, timings, guest rooms etc. so if you're unsure give us a call."
Suppliers
Photographer – Black Mill Photography
Venue - Holdsworth House Hotel & Restaurant Halifax
Florist – Crossley's Flowers, Halifax
Stationery - Did our own with the help of a friend Sarah Frost
Catering – Holdsworth House, 2 AA Rosette restaurant team
Cake – Netty's Cakes
Music – (church) Year 1 children at St Winefride's Catholic Primary School, (venue) Matt Baxter Guitarist, (venue) Tony Daniels saxophonist
Decor & Styling – Conway's Wedding venue Stylist (chair covers and flower wall). Wishing Wells Creative (LOVE Letters) Bunting was made by a family friend. The rest – me and my mum!
Dress – Enzoani (designer) – Ava Rose Hamilton in Silsden
Accessories – Ava Rose Hamilton. Goldsmiths
Hair & Makeup – Make up- Samantha Tempest. Hair- Emma George at Pin up, Clayton
Bridesmaid dresses – Jenny Packham
Groomswear – Antich Fine English Tailors
Other – Name tags- Ebay