Emily & Gus | Sanctum On The Green Wedding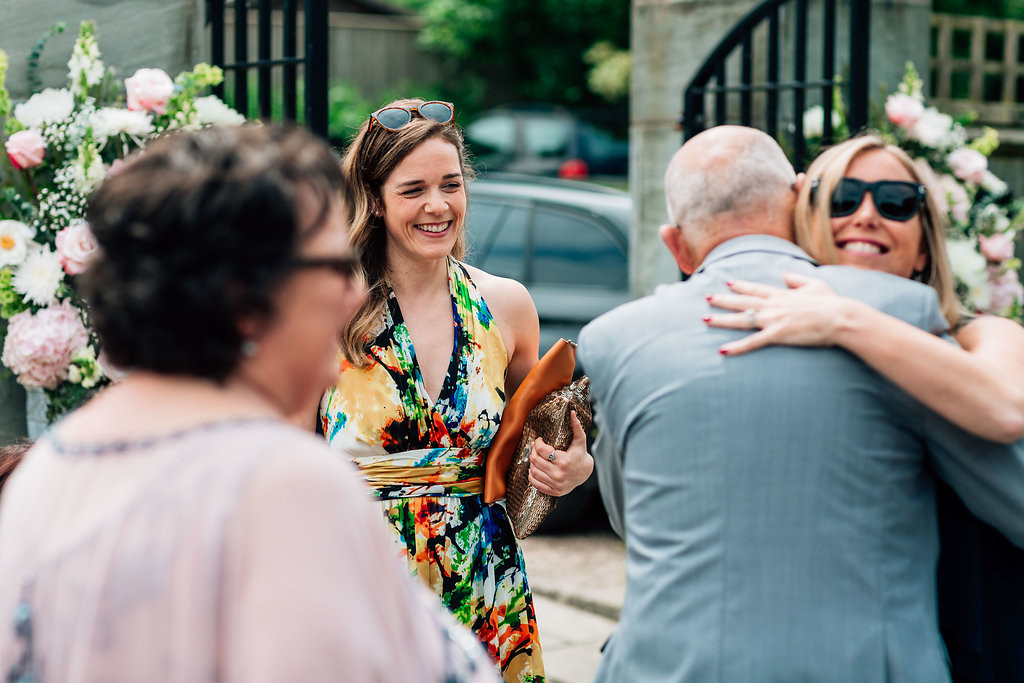 There are some weddings which you can't help but wish you were a part of, and this is one of them. The balmy weather, flowing drinks and and guests quite clearly having a blast - Emily and Gus sure know how to throw a party. The spirit of the day was captured expertly by Damion Mower, here to tell us now how the day panned out...
"Emily and Gus's wedding at Sanctum on the Green near Cookham was a corker of a day, the sun shone, the smiles were bright and the bride and groom beamed.
Gus arrived at the venue in a canary yellow Audi R8, a surprise for his wedding day, whilst Emily and her bridesmaids got ready at the Sanctum on the Green suites. I joined Emily in the morning with her bridesmaids as they laughed and joked, shared champagne and memories, before taking the short walk into the venue gardens and down the aisle.
Emily and Gus married in the venue garden, under a floral gazebo, with guests enjoying the view in the summer sunshine on the lawn. The traditional confetti throw was given a modern-day twist as the newlyweds walked through bubbles towards their reception followed by delighted guests.
Later in the day Gus and Emily snuck away from their reception and we grabbed some lovely newlywed shots in a nearby copse, where an oak tree with a swing and the long grass made a stunning setting for some intimate newlywed images.
The wedding breakfast was held in a marquee, situated in the grounds of the venue overlooking the gardens and pool. Each guest had a pink alcohol shot as a favour, designed to be used for the grooms speech, although many guests had already taken advantage before the intended time. After the speeches, Emily's brother bravely sang a solo to the entire marquee, much to the delight of the family and a very proud sister.
This was a fun fuelled wedding and a delight to capture such a wonderful occasion. If you're looking for a wedding photographer for your wedding day, please do get in touch."