Don't Deny Yourself. Thou Shalt Honeymoon!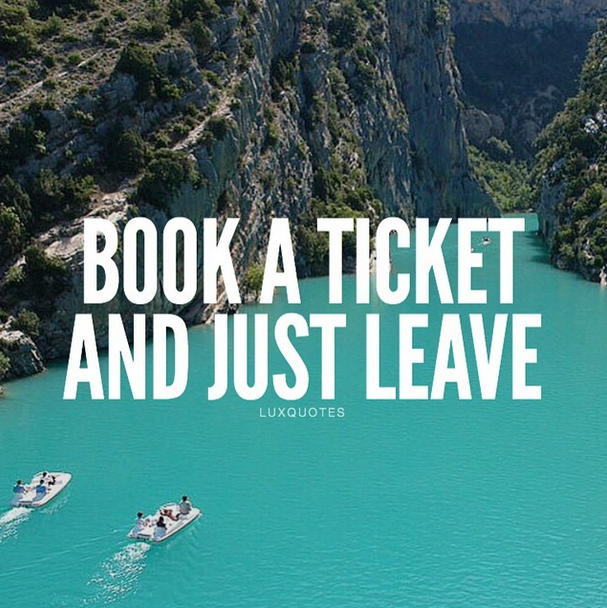 Oh, how I love opening my inbox to find another insightful and inspiring post has landed there from our good pal and resident travel expert, Rebbeca! This time it's all about how, regardless of your situation, you should definitely find a way to take a break as husband and wife, a mantra we whole heartedly believe in! If you'd like to read some more words of wisdom from Rebbeca,you can find her posts here. And if you want to chat with her about your own honeymoon, you can contact her here. 'Don't deny yourself. Whether it be with the little ones, just a couple of nights or with the entire extended family - Thou shalt honeymoon!' It was very early on a Wednesday morning, myself and Lindsay, Dress in Love Weddings boutique owner, were already on our second coffee of the day. The night before, we had learnt that the towns Christmas window competition was starting, with Lindsays competitive side, our fabulous floor to ceiling windows and the chance to really dress the boutique in sparkle, this was one competition we were most definitely entering. We had all of about 10 hours to get the boutique Christmas ready, 1500 baubles later and a Christmas fairy with more swagger than Beyonce and the job was done. The boutique was swept, the lights were on, gowns plumped, music playing and champagne chilling, we were ready for our first bride of the day. This was the second visit for this bride, she knew exactly what she wanted, the skirt of one dress, the train of another, a bodice from one more and an embellishment of her own choice. Luckily this is easy for us, working directly with British designers means all our gowns can be customised to anyones liking. Lindsay and bride-to-be were behind the curtains taking measurements, I was about to pop the "Have you thought about your honeymoon?" question when the bride started the conversation for me, "Where did you go for your honeymoon?" she asked Lindsay, "Oh I didn't have one" she replied, "We just went away for two weeks, with the kids, to Disney in Florida". "Same here, we're not having a proper honeymoon either, we are just going away for a couple of nights" said the bride. I had to interrupt, what on earth are they talking about? All this nonsense of not having a honeymoon?! "You went on a Familymoon" I said pointing at Lindsay "And you, my dear, are having a Minimoon" I said smiling at the bride. Maybe I was a little too aggressive, they both stood still, staring at me, mouths and eyes wide open. You see, this is something I hear all too much in the boutique, just because you are not going away for two weeks to a hot beach with nothing but the two of you for company doesn't mean you are not having a Honeymoon. Those first nights away should be just perfect regardless, where, when and with whom you are travelling with. To travel for the first time as Mr & Mrs should be memorable, special and that one trip where you get the free upgrade, chocolate covered strawberries, champagne and rose petals in your room. At Perfectmoon you can be sure we will pull out all the stops to get you the 'Moon' you deserve, we are experts at it. Here are some of our top picks for Minimoons, Familymoons and Minifamilymoons!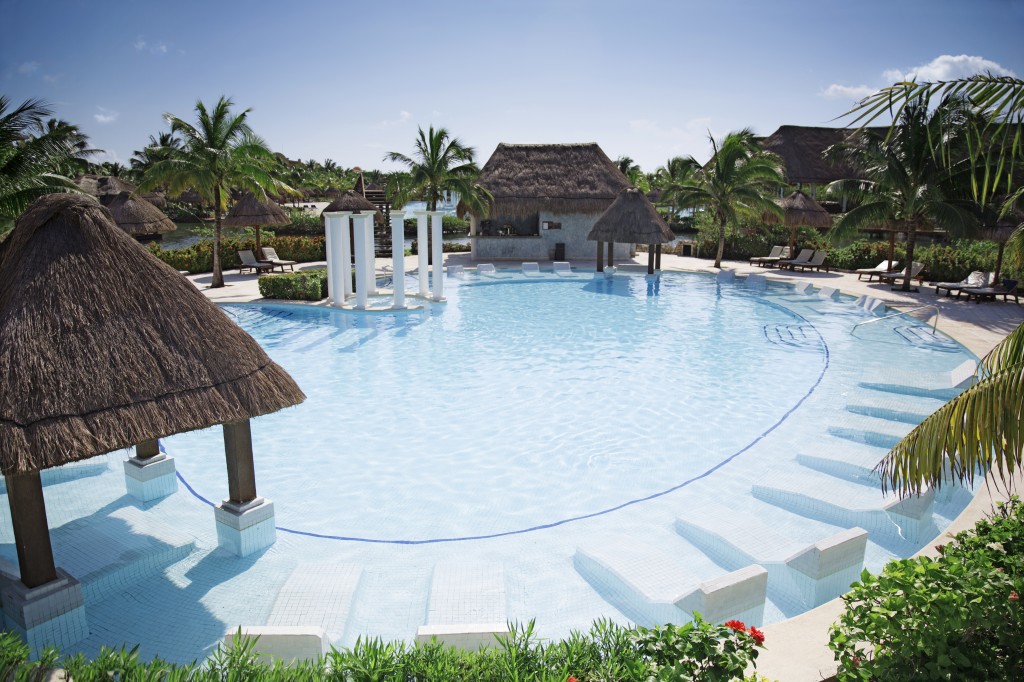 You, your newly appointed other half and the children, whether that be babies, older children or teens on an all inclusive, mega resort, white sand and crystal blue sea. The Grand Palladium Resort and Spa, Mexico, ticks all the boxes for a Familymoon between December and May.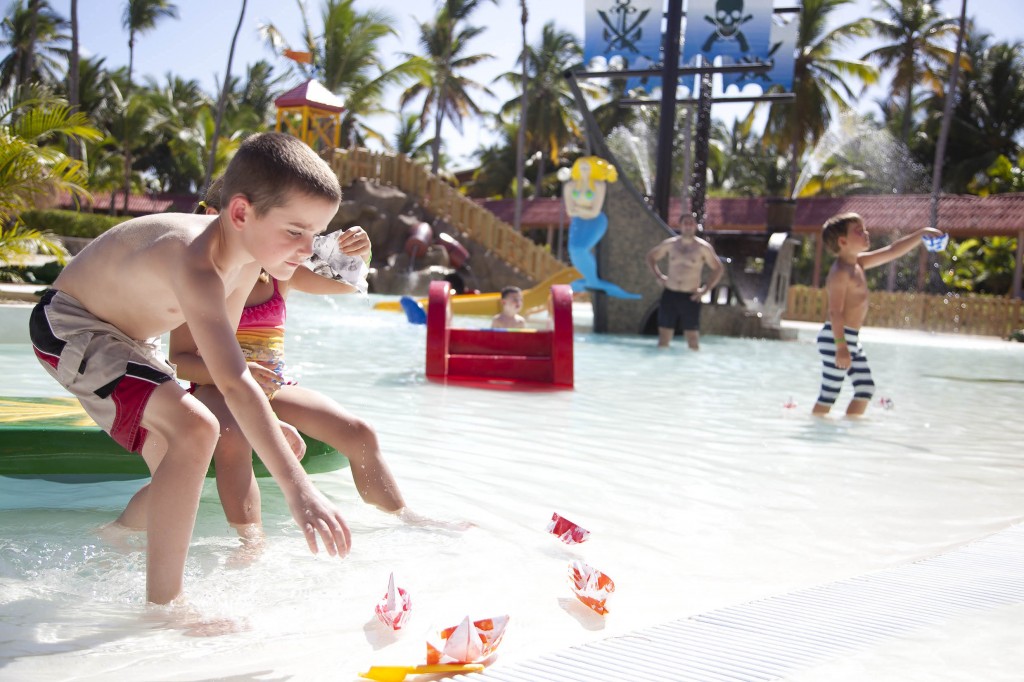 The 7 Swimming pools, an 800 metre private beach made of the finest Caribbean sand, 13 restaurants, 25 bars and a first class spa and wellness centre should keep the entire family happy. I am a big fan of the Palladium Hotels and Resorts, having stayed in their hotels in Mexico, Dominican Republic, Jamaica and Ibiza I can confirm they seem to get it right everytime. They manage to provide the right atmosphere for a mixture of guests without putting up barriers. The hotel in Riviera Maya, Mexico, has a secret adults only pool with its own bar, the grounds have plenty of little nooks that couples can cosy in without being disturbed and a romantic table for two is always available in one of the many restaurants making this an ideal place for couples. At the same time they have a dedicated kids pool, club and evening entertainment, again with the choice of restaurants you can be sure to find a table big enough for the entire family and the extensive bedroom choice means you can select the right one for you, whether that be a sea view, with an adjoining bedroom, or close to the one of the pools this hotel is great for families. With so much space but everything you need in reach and so many activities included in your all inclusive package plus a beautiful spa, a stay at this hotel can be as active or relaxing as you choose. And we mustn't forget to mention the wedding Packages, they have recruited Karen Bussen - New York's most exciting wedding designer, to create unique and exclusive wedding packages just for Palladium hotels. Fabulous!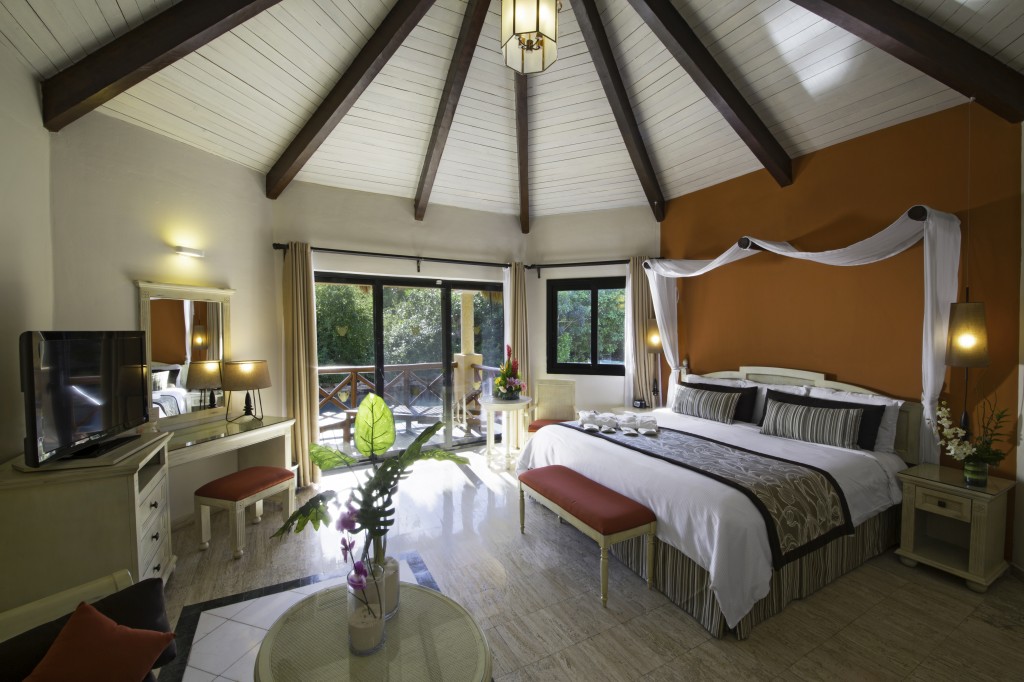 Maybe you have spent all your savings on your big day and want a few nights away with just each other for company or perhaps you are time restricted and can only stay away for two or three nights, a Minimoon is just what you need. Europe is right on our door step and with so many low cost airlines offering daily flights to exciting european cities you are spoilt for choice. Minimooners looking for romance should head to France and we're not just talking Paris, the south of France is easy and sophisticated with days full of sea views and sea food. Venice is bursting with romantic elegance, eat, drink and glide along the canal in a gondola for two. Palazzina G is a hidden hideaway far from the Venice crowds, the hotel is sultry with a champagne bar and a great location close to the Grand canal. This hotel is part of the Mr & Mrs Smith boutique hotel collection, we can book you a room here and get you a little something special on arrival. Junior Suite 220 has a mirrored bedhead and a pink Perspex door that leads out onto a terrace overlooking the city's rooftops.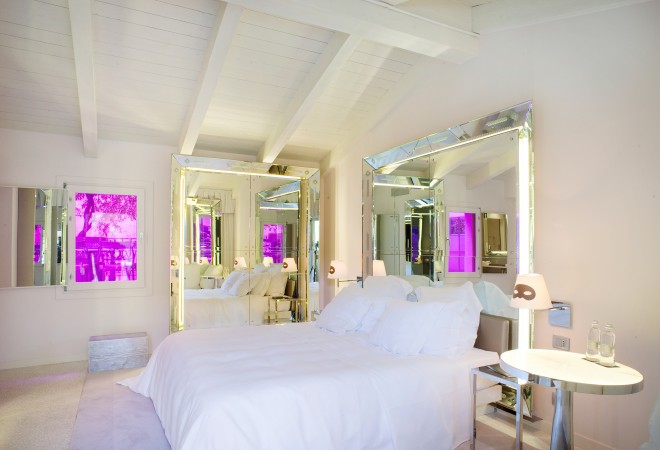 Are you looking for a couple of nights away, the two of you, no time to fly but plenty of time to relax and unwind? Dormy House hotel in the Cotswolds could be the perfect choice. Pack a pair of Hunter wellies for rustic rambling. Leave your tablet computer at home, all rooms have one and in this sublime spot you'll want to gaze at the view rather than a screen anyway. Having recently been named the best spa hotel in the world at the Smith hotel awards 2014 a visit to the spa is a must. The spa has a sleek 16m infinity-edged pool, lit by candles encased in glass to add a touch of romance to your backstroke. Take a dip then recline on one of the taupe day beds poolside. The thermal suite comprises of a hot juniper sauna, mild Cotswold lavender sauna, an experience shower and a salt-infusion therapy room.Try truffle-rich facials and massage oils infused with ginger, bergamot and geranium, then head upstairs for a spot of grooming at the Veuve Clicquot nail bar and a health-packed lunch on the Greenhouse's terrace. When you are pampered to the max continue with the indulgence and eat, drink, be merry and ramble your day away.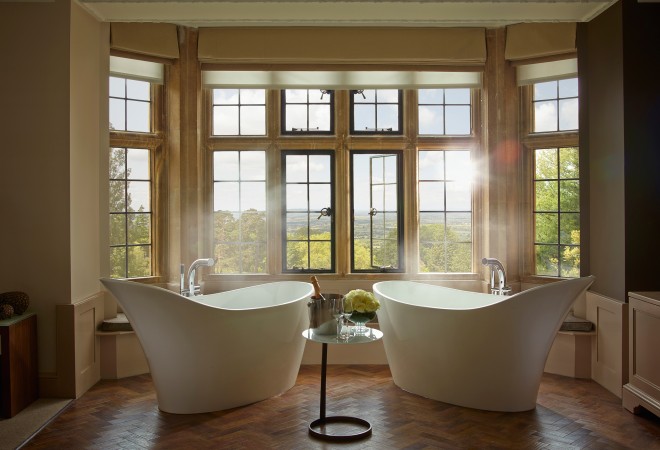 If you have children and won't be leaving them behind, limited on time but want to get away for a few days, don't panic, we have lots of suggestions for a Minifamilymoon! One of our favourite spots to kick back, relax and have fun with the little ones is Chewton Glen, Hampshire. With schools-out activities, sleeping in a tree house and walking distance (or borrow a bike from the hotel) to the beach this hotel knows how to spoil your little ones, plus having a free kids club operating in the school holidays, you are free to enjoy grown-up pleasures in the hotel's state-of-the-art spa and award-winning restaurant before retiring to peaceful, perfectly appointed family rooms.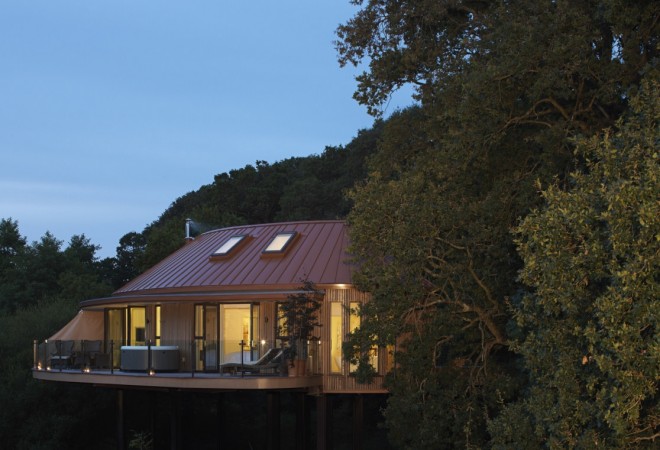 For further details on any of these hotels or for some inspiration on your specific requirements get in touch here. If you are interested in a Grand Palladium property for either Honeymoon, Familymoon or a Wedding give us a call or email, we can advise which would suit you and your party best and with our first hand knowledge of these super resorts you can expect nothing but perfection. If you would like a joint appointment for Bridal and Honeymoon, please contact Dress in Love Weddings here, don't forget to mention World of Wedmin for an exclusive VIP appointment!