Choosing The Perfect Jewellery for Your Bridesmaids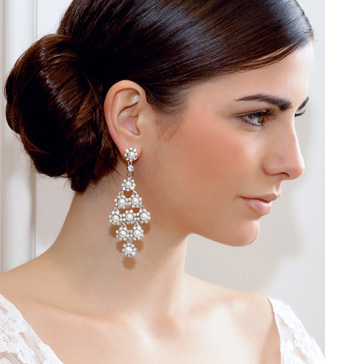 You've found the perfect gown and accessories but now it's time to think about your 'maids! Every aspect of your wedding day provides opportunity to enhance your style and your bridesmaid's jewellery is no exception. Without a doubt, all eyes will always be on the beautiful bride on her special day but spending a little time styling your bridesmaids will ensure your girls look amazing and your wedding has a striking polished feel.


Colour Coordination

Consider your colour scheme and whether you could emphasise a particular shade with your 'maids accessories; pick a flower from their bouquets and opt for jewels in that particular colour, go for gems to coordinate with the groomsmen's cravats or keep it tonal with jewellery in a similar hue to your bridesmaid's dresses. Little coordinating touches really will give your wedding a beautifully styled edge.


Enhancing Your Wedding Theme

If you're going for a particular wedding theme, you can have great fun with your bridesmaid's jewellery; for a Gatsby Glamour theme look for geometric detail to accentuate Deco influences, give your 'maids the Starlet touch for an Old Hollywood style with sparkling crystal jewellery or opt for feminine floral accessories for a Country Romance theme. It pays off to spend a little time researching and I personally cannot recommend Pinterest enough for wedding inspiration.


Individuality

Wedding planning is a stressful experience and sometimes it's easy to rush ahead without consulting your bridesmaids. It's important to consider whether your girls will be comfortable with the bridesmaid jewellery you like. Try to take into account their own personal style and preferences so everyone is happy and confident. If one of your 'maids doesn't like to draw attention to her neck and the other finds long chandelier earrings uncomfortable, try coming to a compromise with a delicate pendant and smaller drops. Remember you don't have to go for matching jewels either; having each bridesmaid in a different dramatic 'piece', such as a statement necklace on one and bejewelled earrings on another can create a fabulously unique look.