Best Honeymoon Activities for Adventurous Couples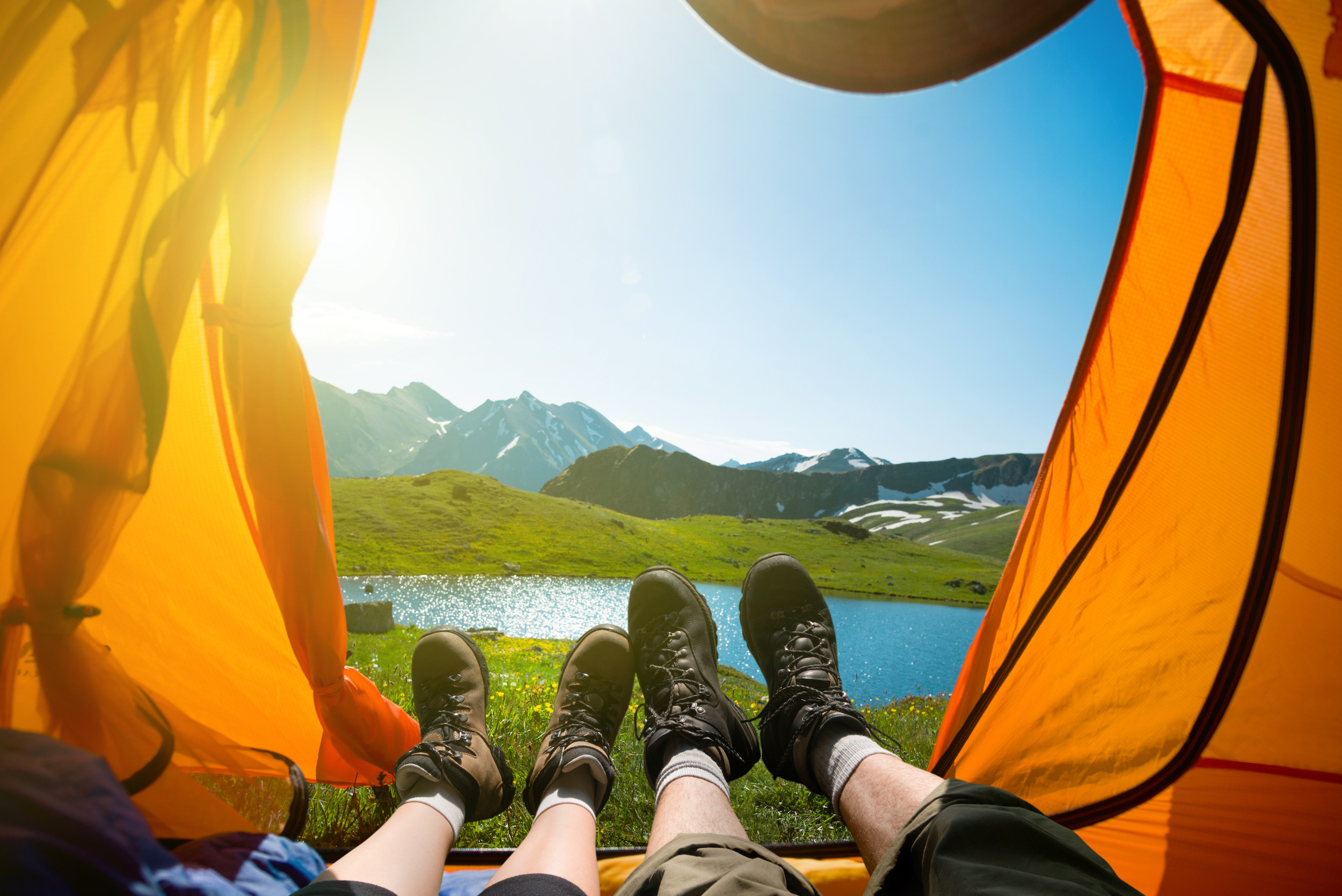 The honeymoon is something every couple looks forward to, when the stress of planning the wedding is over and you can enjoy the start of your life together as a married couple. And what better way to kick off many years of happy marriage than with the trip of a lifetime. But the classic beach holiday might not be the best fit for competitive couples who want a more active getaway, or couples who want something a little more unique for their romantic break. With that in mind, these are some of the best activities for a memorable honeymoon that's sure to spark happy memories for many more years to come.
Embark on unique dining experiences
Your honeymoon is the perfect opportunity to visit destinations around the world you've always dreamed of seeing in person. From popular tourist hotspots to those tucked away hidden gems, with travel comes the chance to sample regional delicacies. From fermented shark in Reykjavik to black eggs cooked in the volcanic sulphur springs of Japan, or scorpion kebabs in Beijing's night markets, competitive couples can challenge each other to try the most obscure and unusual food items they can find in their local area.
Get involved with sporting competitions
If you're the type of couple who loves to go on bike rides on the weekends or hit the gym together after work, then an active honeymoon is the natural choice. Whether you travel abroad or stay in the UK for your honeymoon, there are plenty of sporting activities you can take part in. Why not go on a cycling road trip around your chosen destination to see the sights in a memorable way, or take part in a coaching session to learn the best techniques from a specialist in your favourite sport.
Take part in extreme sports
Planning on going to a tropical beach destination for your honeymoon? You could be well-placed for taking part in extreme sports such as surfing, water skiing and paragliding, which are fantastic for a memorable trip and are sure to provide days of fun while you're enjoying your time away. Extreme sports give you an adrenaline rush, are great for pushing you out of your comfort zone and offer something a little different for a unique honeymoon.
Go glamping
Glamping is camping with a glamorous edge, and it's the perfect choice for a honeymoon as it gives you the experience of being at one with nature with the luxury you want for this special getaway. From stargazing at night to swimming in natural pools at the local spa, or exploring local villages in the surrounding area, glamping is a wonderful way to spend your honeymoon if you don't fancy travelling outside of the UK but still want to make lasting memories with your spouse.
Hit the casinos
If you feel like seeing whether lady luck is on your side, why not head to a casino destination for your honeymoon? There's something about the thrill of leaving it all up to fate that can be incredibly fun. There are so many exciting destinations around the world that cater to an unforgettable experience, from Las Vegas in Nevada to Niagara Falls in Ontario or The Atlantis in the Caribbean. But it's not just the casinos that you can explore – there's also the deserts and landscapes of Nevada, the beautiful beaches in the Caribbean or the shops in the likes of Canada and the USA.
Enjoy a ski break
If you're a bigger fan of the winter months than a tropical break, why not book a ski break for your honeymoon? Skiing holidays have it all – time to relax and enjoy each other's company, the thrill of hitting the slopes and the chance to explore the surrounding village or town. From Canada to Colorado, Austria to Switzerland, and a whole host of destinations in between. If there's a destination you've always wanted to tick off, why not use your honeymoon as the opportunity to explore and enjoy some luxury relaxation, interspersed with plenty of time on the ski slopes.
Book a hiking trip
Nature lovers will enjoy a trip centred around hiking and falling in love with the beauty of nature. There are different levels of difficulty depending on whether you're hiking enthusiasts seeking to tick off increasingly challenging mountain spots around the world, or you're newbies who just want to enjoy a relaxing week soaking up the fresh air at your own pace. Hike active volcanoes in Guatemala for an adrenaline rush and spectacular views, tick off a bucket list item by trekking the Inca Trail in Peru, or enjoy Mediterranean vistas with the Cinque Terre hike in Italy – the options are endless.
Enjoy the trip of a lifetime
Your honeymoon is guaranteed to be one of the most enjoyable trips you'll ever take, but with so many options to pick from, how do you narrow down your search? For adventurous couples who enjoy thrill seeking and getting outdoors, there are plenty of opportunities to combine fun and exciting activities with the wow-factor you want from your honeymoon.
Whether you choose to go glamping in the UK, fill your honeymoon perfecting your sports skills, cycling through stunning destinations or skiing in a winter wonderland, these activities are the perfect fit for competitive, adventurous couples who want a honeymoon that reflects who they are as a couple.