Best Countries to Spend Your Honeymoon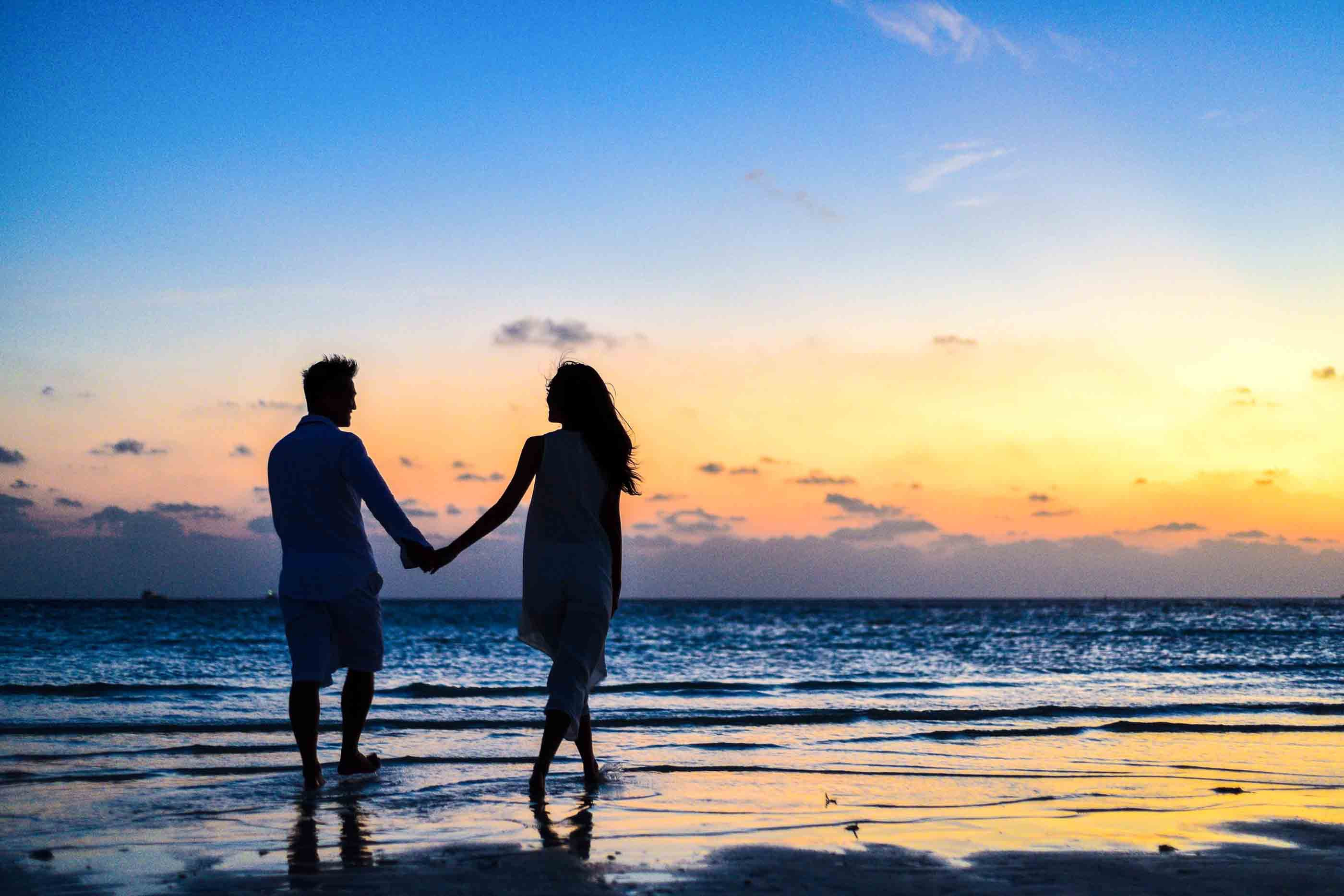 You would be amazed to know the many benefits of being married. For one, studies have found that children that grow up in a household where their parents have married and stayed married, live a longer life. Most men tend to think that marriage is a financial burden. However it's been found that married men make more money than single men. Moreover, married men are four times less likely to cheat than cohabiting men. These are reasons all go to prove that marriage is in fact a blessing. Accompanying any wedding is the honeymoon.
A honeymoon should be a definite adjunct to every wedding ceremony. The honeymoon allows for the couple to get some private and intimate time together. The honeymoon is also great for allowing the couple to keep calm and relax after all the stress of wedding planning and the hustle and bustle during the wedding. Let's take a look at the best countries for newlyweds to spend their wedding to make for a memorable honeymoon.
France
France is all about romance and wine. What better place to take your new bride to a honeymoon than in France. However, you may be confused as to which city to choose from. Paris is an excellent city to relish. The gorgeous city as we know it is home to the Eiffel Tower, but other than that you and your wife can enjoy the numerous bars, restaurants and cafes. Dordogne is another recommended city for couples. It's a city replete with ancient palaces and villages that belong to the medieval era. Besides that, you can enjoy some romantic places with your wife like the Château de Castelnaud-la-Chapelle and the Rouffignac Cave.
Italy
If your bride is a gourmet, then let her wine and dine in Italy – the most beloved country when it comes to food. We're quite sure you both will enjoy the pizzas, different types of pasta, cheeses and even the wine. Not to mention, the weather here in Italy is always pleasant, also during winter the weather in the northern part of Italy is still clement. Therefore, it's an ideal place to have a honeymoon no matter what time of the year. The magnificent architecture, beaches and scenery are only going to make the setting more romantic for the honeymoon occasion.
South Africa
South America is a lovely country. A honeymoon in the gorgeous city of Cape Town will be totally worth your money. In Cape Town, you both can enjoy South African specialties like the biltong, a unique barbeque indigenous to South Africa called the braai and other local specialties like the Cape Malay cuisine. Moreover, the wine in Cape Town is one of the best in the world so it would be a great idea to stroll along a vineyard. Nevertheless, be sure to take a swim in the beach and enjoy an incredible safari with the love of your life.
Greece
Who hasn't heard of the mesmerizing beauty and history of Greece? This country is home to 6,000 islands! Since the Greeks are mad about nature, you will be glad to see that many villas and beach houses are located in proximity to nature. If your new bride loves to be a part of the nightlife, then you can enjoy the hustle and bustle of parties and clubs in Athens, Santorino and Mykonos. The beaches found in Greece are probably the most beautiful in the world. The Greeks are known to be quite friendly as well and the local food will have you wanting more.
Spain
Spain is another beautiful country on our list. Spain is well known for its beaches, food, culture and quality of life. While honeymooning in Spain, be sure to try famed local dishes like the paella, gazpacho, albondigas and churros. Some great destinations in Spain in Ibiza, Madrid and Barcelona. These are cities one must undoubtedly pay a visit to. Moreover, the architecture and history of Spain won't let you down as well. Some architectural marvels of Spain include the Toledo Cathedral, Mezquita Mosque, Guggenheim Museum and more. Don't forget to pay a visit to the marvelous beaches too.
Maldives
If your spouse is a big fan of water activities, then there is no better place to engage in them than in the Maldives. Here you can enjoy scuba diving with dolphins, turtles and friendly sharks. You can also go snorkeling and enjoy an array of watersports too. Honeymooning in the Maldives can be made extra special when you decide to stay at one of the luxurious resorts this independent country has prepared for its tourists. Not to mention, the food here is mouth-watering too. If you and your bride are on a budget, then this is the perfect place for you since it is not expensive to travel too.
Japan
Japan has always been a country with an unadulterated culture that attracts millions of people here worldwide. Not only is Japan the birthplace of sushi, but there are also so many other famous dishes you can try here with your new bride, such as Udon, Ramen, Miso Soup, and Onigiri. Over 200,000 festivals take place in Japan annually so be wise and be sure to take your beloved to enjoy a festival indigenous to Japan. Moreover, be sure to walk hand in hand with your wife in a park that is burgeoning with pink blossom trees. It's an experience you two will remember for a lifetime.
Mauritius
This is a beautiful island where similar to the Maldives, you can carry out a number of water activities. You and your beloved bride can also much on various dishes like the biryani, dholl puri and roti which is indigenous to Mauritius, Bol Renversé, Boulettes, Gateau Piment, Mine Frite and more. Nevertheless, be sure to take your bride shopping at the Le Caudan Waterfront, where she has the opportunity to shop at more than 170 different boutiques. Indulge in the lavish French architecture by spending time at Port Louis. Finally, be sure to visit the Chamarel village, possibly the only village that is home to 7 different colors of sand.
Turkey
Turkey is a stunning Muslim country. If you're interested in Muslim culture and heritage, then this is the place to plan the perfect honeymoon. The food in Turkey is to die for; be sure to treat your wife to the doner kebabs, koftas, pide, kumpir and more. Turkey is home to many historical sites so visit as many as you can during your stay. If you want to take home a souvenir, then be sure to visit the Spice Bazaar where you can indulge in the rich world of various spices, desserts and dry fruits. You can even take a cruise in the Bosphorus strait.
Iceland
Have you ever indulged in a spa surround volcanic fields? If you haven't, you can now enjoy one in Iceland called the Blue Lagoon Spa. This should be an excellent place for you and your wife to alleviate all the tensions you two built up before and during the wedding. Iceland is also home to the most beautiful waterfalls in the world. You can even traverse through an ice cave. The icy scenic beauty of this country will blow your mind away. Furthermore, be sure to satiate your hunger by dining in acclaimed restaurants in Reykjavik.