Amy & Andrew's Gothic Style Real Wedding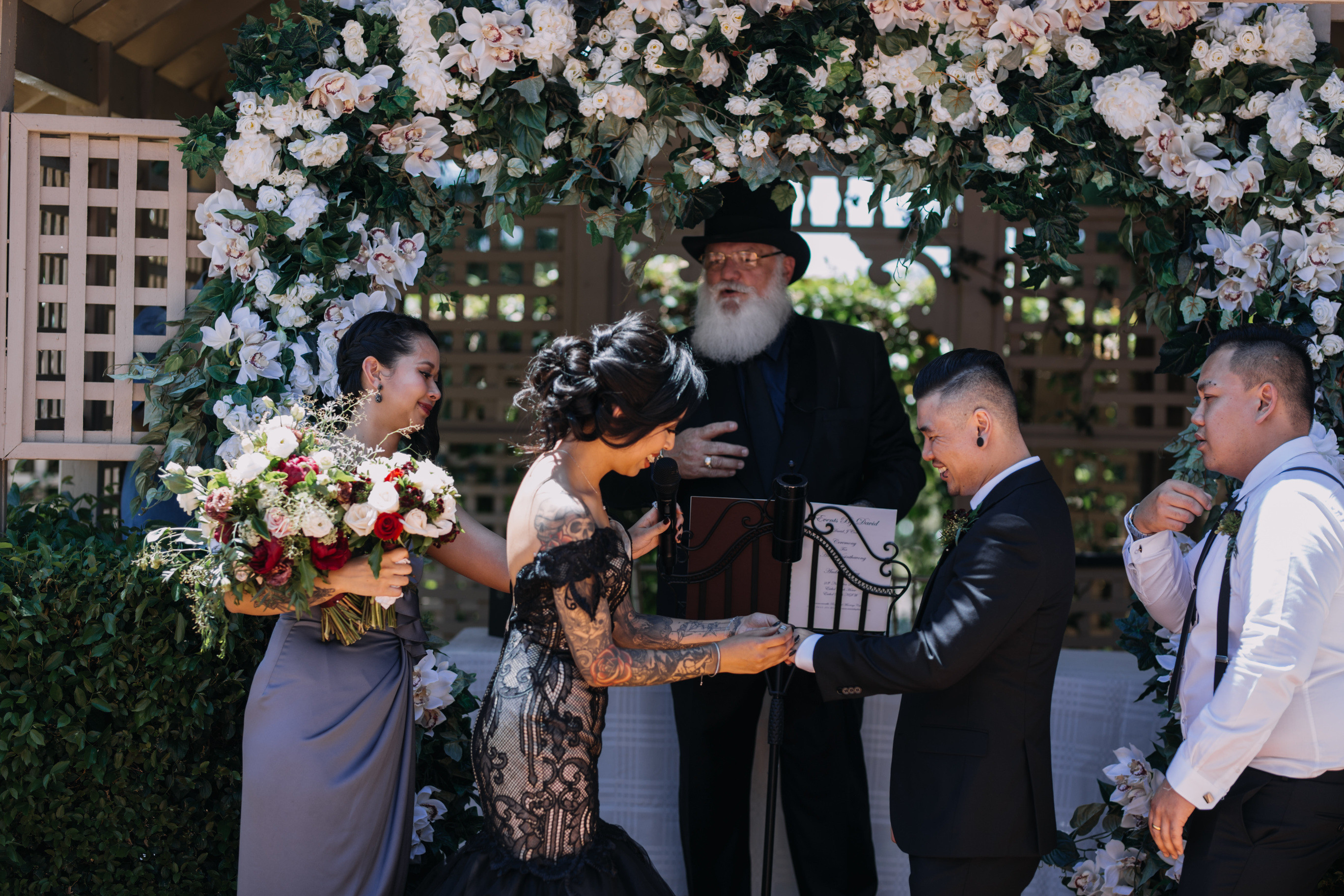 On the 25th of November 2017, Amy and Andrew opted for a beautifully untraditional wedding that was inspired by a gothic style. The day was a perfect mix of wedding expectations with a dark twist! Set against the beautiful backdrop of their venue with its green spaces and stunning interriors, the couple opted for a black dress, a black cake, and other unique details that channeled their personalities! We sat down with this exciting bride to hear all about how she made her gothic wedding vision into reality!
How did you and your partner meet?
"Andrew and I met through mutual friends. We almost didn't meet back then as he was heading overseas the next day but decided to come out to a local club for the night anyway. He was extremely shy at first, but then with some liquid courage and cheek, he asked to borrow my mobile to make a call and ended up calling himself to get my number!"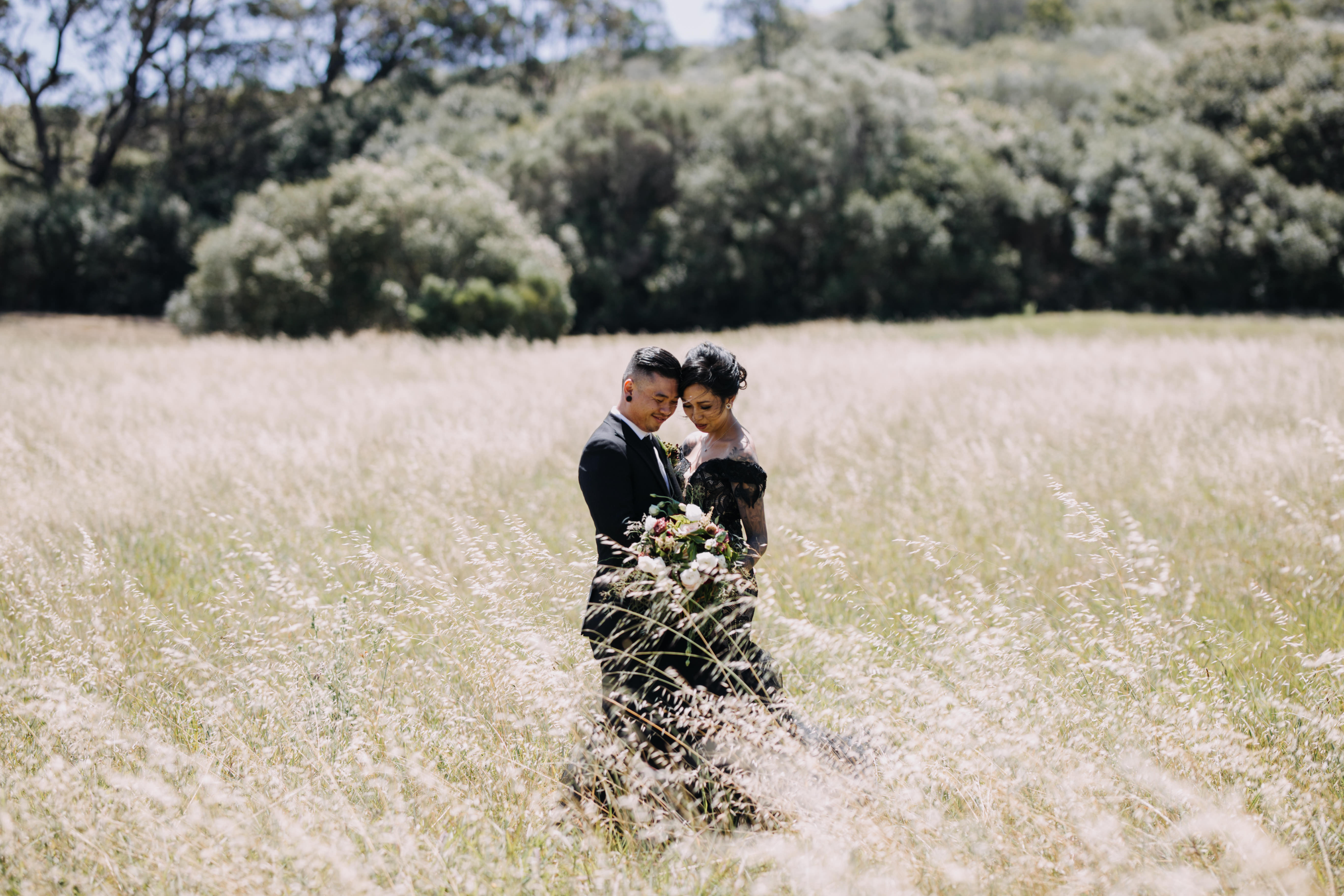 How did he propose?
"Andrew organized the proposal in advance, with some help from some friends. We were all heading overseas to Hong Kong for a wedding, and decided to extend our trip to a few other places. So when we were at the Fushimi Inari temple in Kyoto, Japan (my favorite city!) he bent the knee and popped the question. I was so floored; my first thought was that "Why is he doing that – is he offering me chocolate?!"
What do you love most about your partner?
He has a heart of absolute gold, NEVER fails to make me laugh each day and he is funny as heck!
What's your most important piece of advice for creating and maintaining a strong relationship?
"Communication is key; in the first few years we were together it was all about knowing each other's communication styles. He is more of a brooding type, who doesn't like to be pushed into talking about "feelings" and talking things through. I am much more the type to sit down and talk it out right away, so I pushed. So, for a time it was hard. However, after 7 years, I am a lot more patient and he is a lot more open. Also, never act or speak in harshness. Not once have Andrew and I cussed each other or traded insults. Respecting each other as partners and individuals at the same time, is also really important to us both."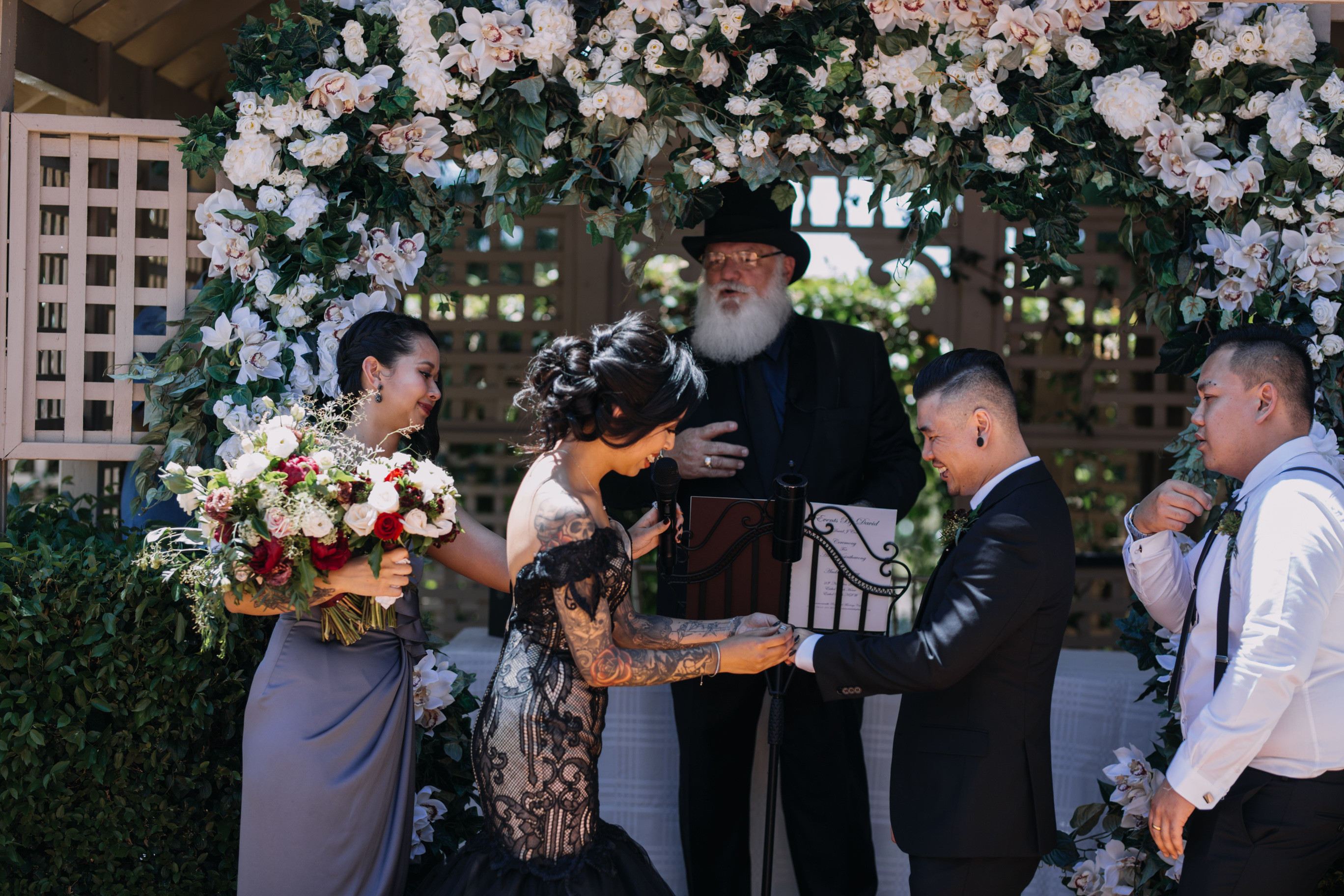 Tell us about your wedding gown and how you chose it:
"I was never a traditional person! I am covered in tattoos and white was never for me, so naturally, I always knew I would be wearing a black dress. I picked some elements from dresses I liked and worked with the designer to make the dream dress. I very much love the modern styles but also love the gothic look that replacing white lace with black lace makes."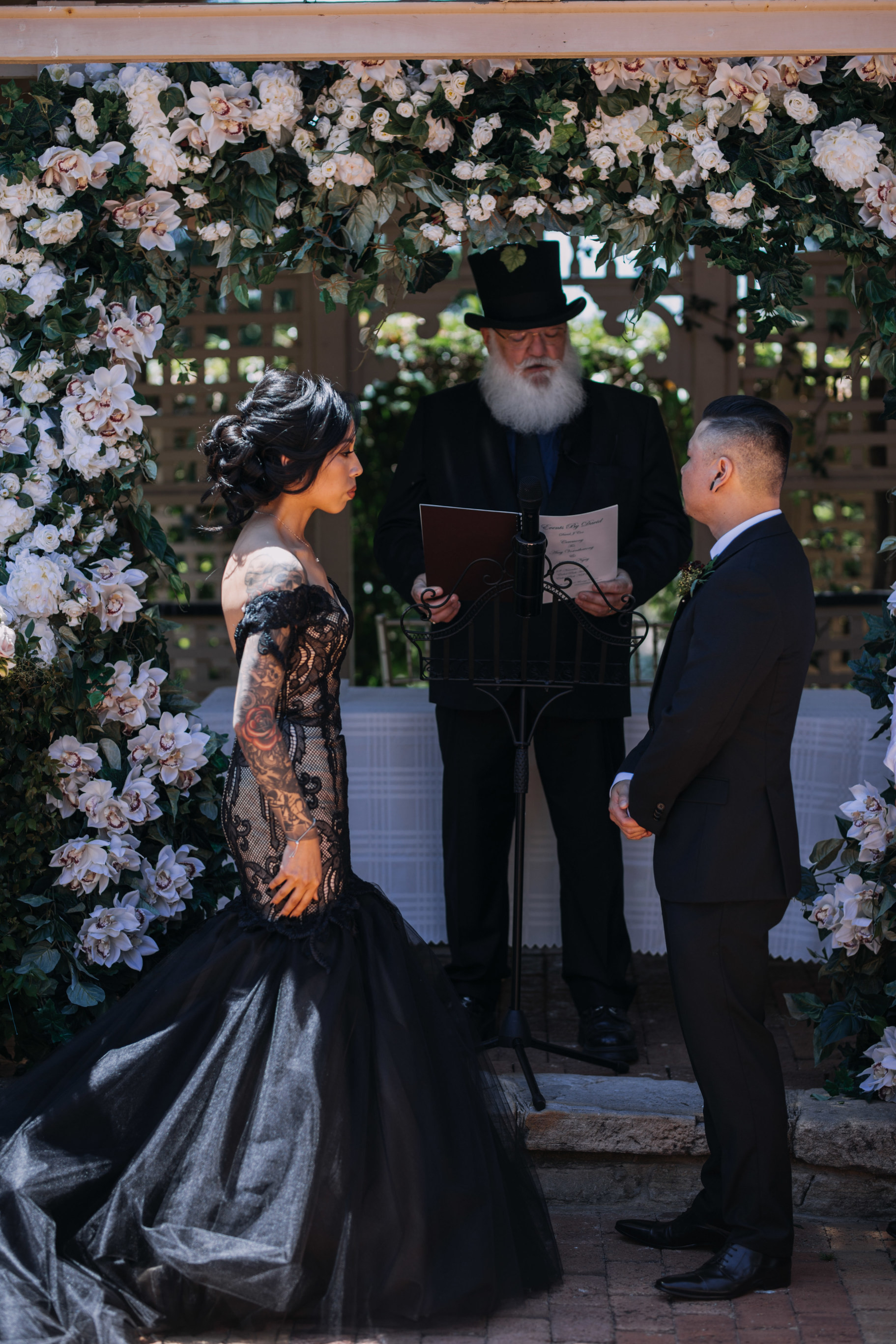 What sort of style did you envision for your wedding day?
"Gothic; full of blacks and reds and orange-glow candles. The floral feature roof over the dance floor at the reception was unfortunately, turned into a permanent feature before the wedding day! So the black and red flower roof was out of the question. However, looking back at the pictures, the white actually provided a really nice and open contrast; so in the end, I was still ecstatic with the outcome, and saved some money."

What was your favorite moment from the day?
"Being walked down the aisle with both parents on each side at ceremony will always be a really special moment in my life. Being announced as husband and wife too of course, and shocking all the guests when Andrew and I made our entrance at the reception, head-banging to a metal song (Face the Pain by Stemm)!"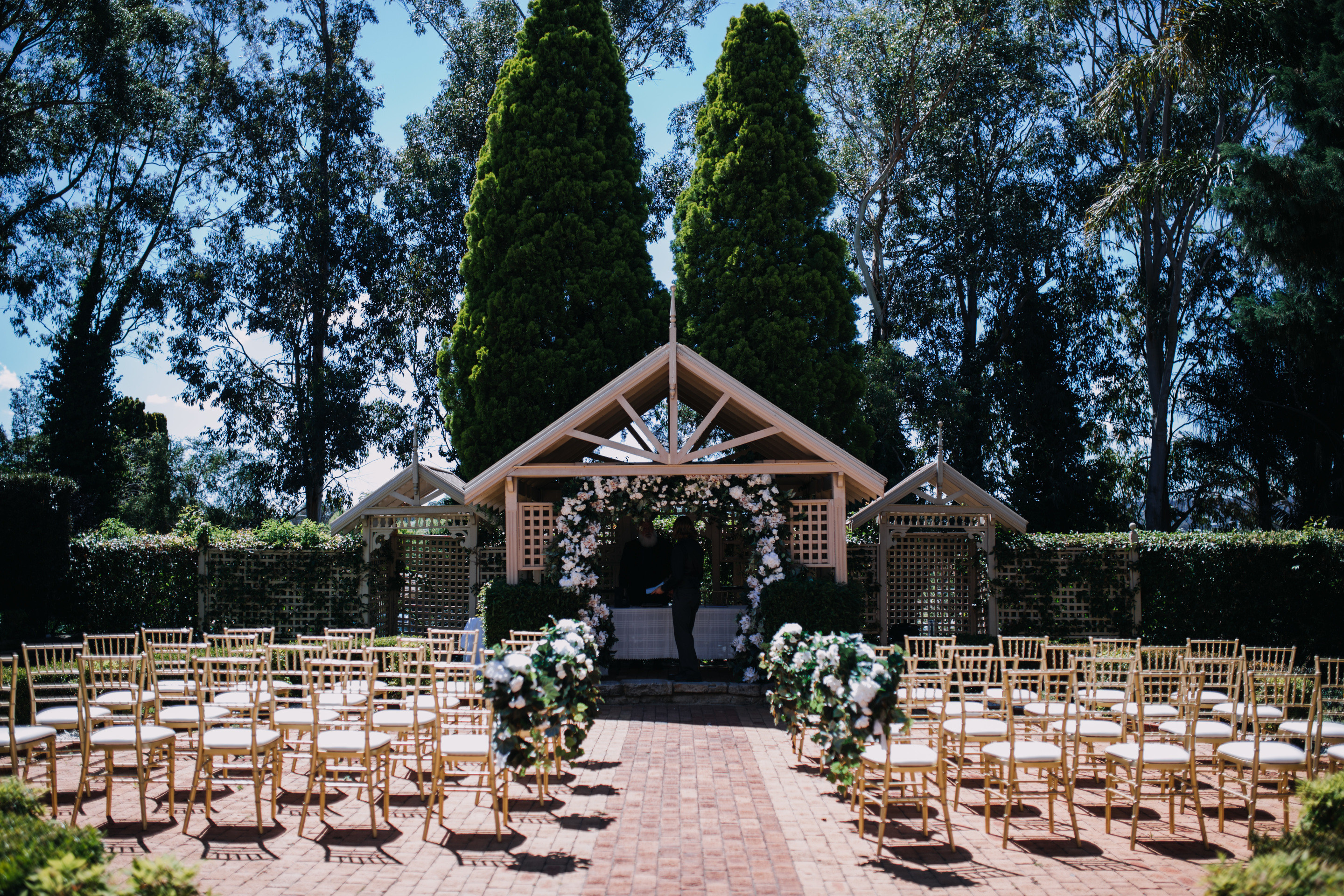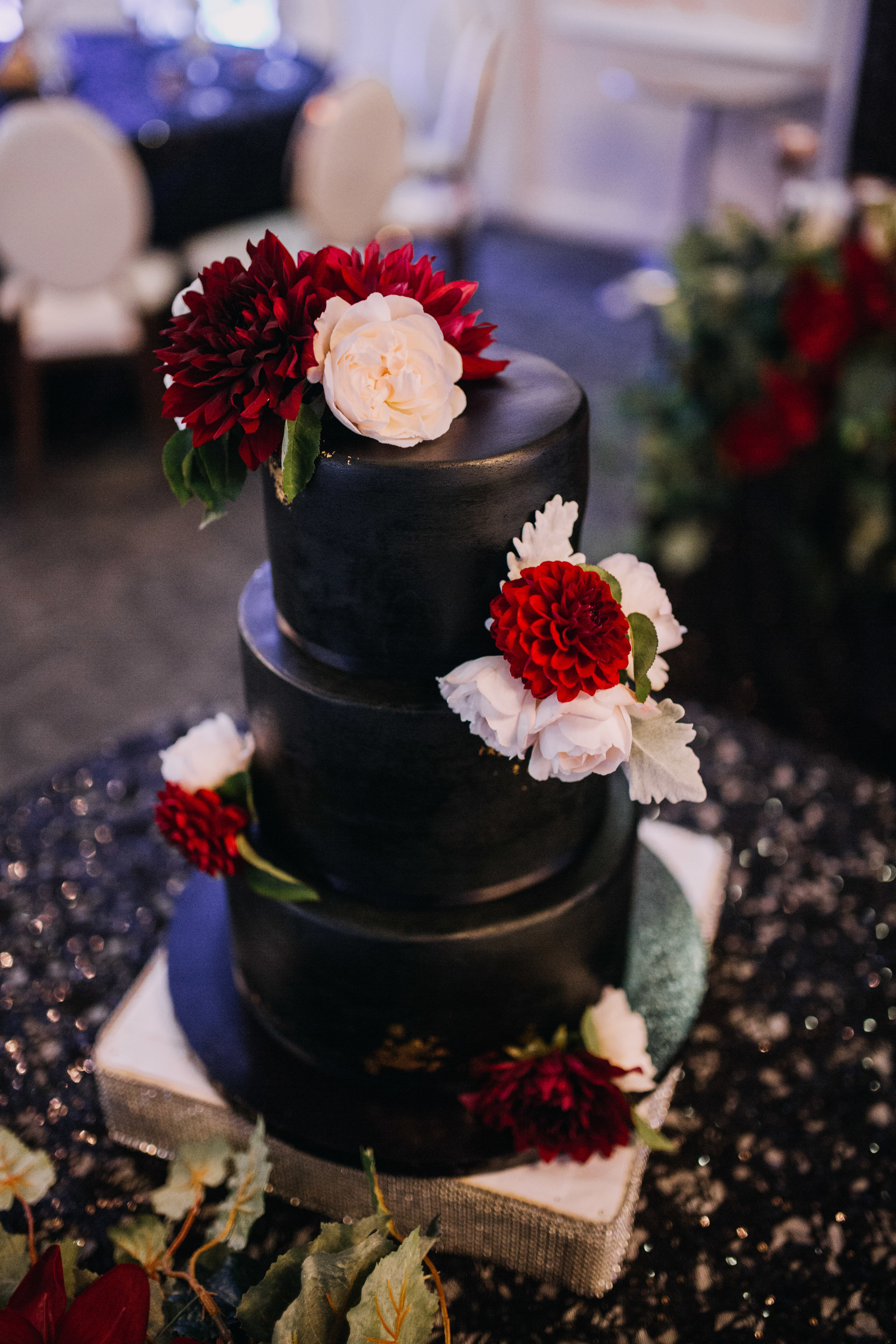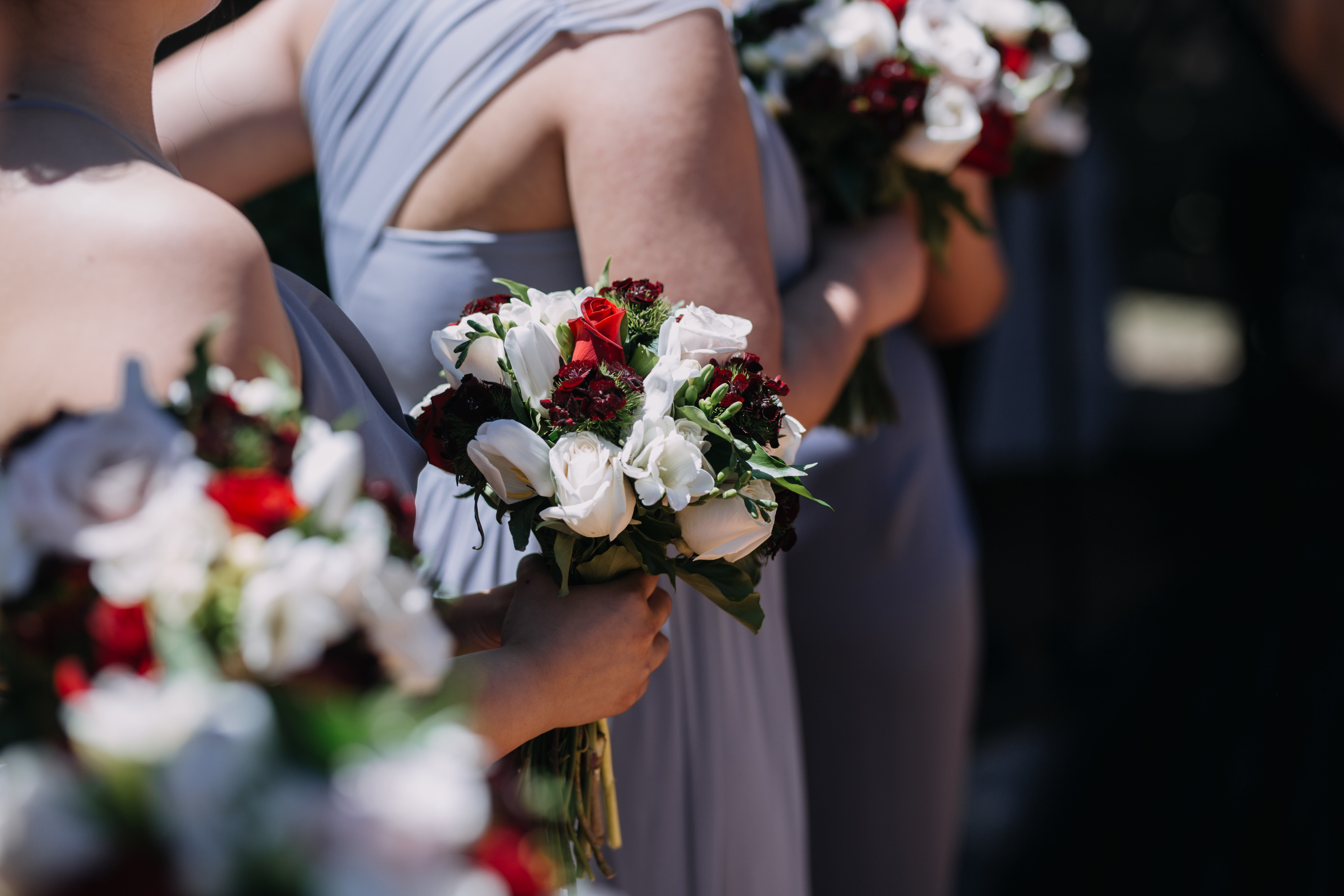 Name your wedding soundtrack:
Bridesmaids, groomsmen, flower girls and bell boy walked out to "With You" by Sum 41.
I walked down the aisle to "Stay Young, Go Dancing" by Death Cab for Cutie.
Reception entry was "Face the Pain" by Stemm.
First dance was "Take the World" by Johnny Swim.
Father/daughter dance was "My Hero" by the Foo Fighters.
We also had a family dance song, which is my parent's song, which is "Waiting for a Girl Like You" by Foreigner.
Any DIY décor elements?
"Nope – all done by Anna Wang!"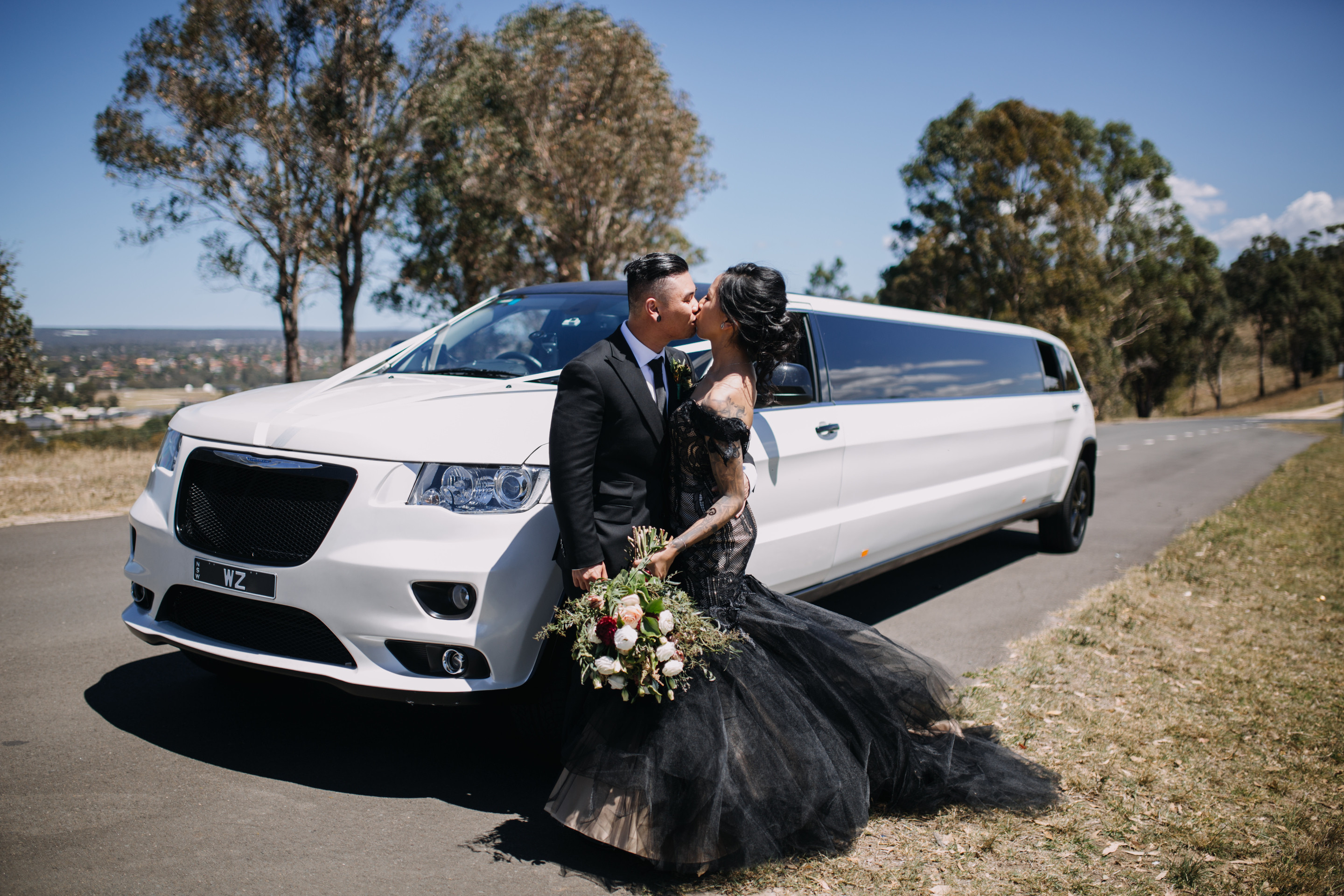 Where did you go on honeymoon?
"We went to a short 2 week trip to Thailand, Malaysia and Vietnam. A 7 week trip to Europe is in the books as our "official" honeymoon!"
Any tips that you can give to future brides?
"Just enjoy yourself... surround yourself in the positive vibes that family, friends and unity brings, and try not to sweat the small stuff!"
The Team
Wedding Invitations: Giant Invitations http://giantinvitations.com.au
Dress: Made by True Love Couture
Makeup: Organised through my wedding stylist, Anna Wang (Martha and Bell were the artists)
Hair: Organised through my wedding stylist, Anna Wang (Martha and Bell were the artists)
Shoes: Sheriton
Accessories: n/a
Bridesmaids Dresses: Shona Jay and ASOS https://www.asos.com
Grooms Suit: Brent Wilson
Cake: Homemade by Grooms sister
Food: Villa Capri (catered by the restaurant at the reception)
Flowers: Organised through my wedding stylist, Anna Wang
Wedding Stylist: Anna Wang https://www.annawang.com.au
Photographer: Zee & Cee Studio http://zeeandcee.com.au
Ceremony Venue: Eschol Park House
Reception Venue: Villa Capri
Entertainment: Lao/Thai Community band
Celebrant: David Cox

Any Other Vendors:Unique Wedding Cars