A Very Victorian Day: Styled Wedding Inspiration
Today I'm SO excited to be able to share with you this BEAUTIFUL styled wedding shoot inspired by the Victorian era. There are two reasons I'm this excited; firstly, I kinda wish I lived in the Victorian times (in a manor house, not a workhouse) and could wear lace gloves every day and a hilarious long bathing costume. Secondly, the lineup for this styled shoot is what dreams are made of. Seriously, the suppliers involved in putting this together are some of the BEST in the industry. There's a Phillipa Lepley dress (eek!) Paper Willow stationery and incredible photography from Matthew Bishop, not forgetting the wonderful lady who pulled it all together, Petra Opperman! Here's what Petra has to say about the inspiration behind the shoot...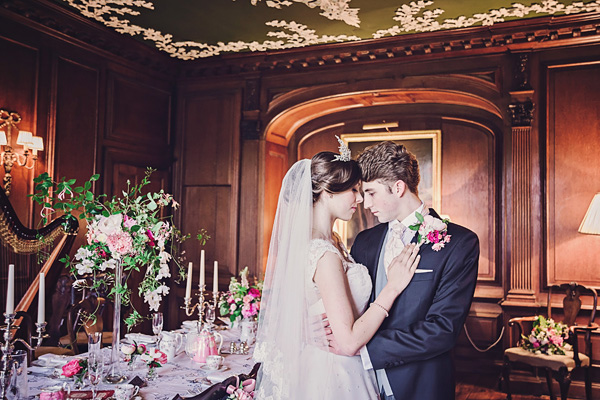 "The Victorian era was characterized by the eclectic mix of styles and  makes a great inspiration for styling a wedding.  It was a time of romanticism  and mysticism. This was generally an optimistic and prosperous era, characterized by rapid change and also the precursor of the modern era.
Victorian is synonymous with abundance and is widely viewed as having indulged in a grand excess.  The style draws inspiration from nature, geometry, symbolism and nostalgia. The early years of the Victorian era were described as romantic or sentimental and reflected the youth, courtship and marriage of the young queen, Victoria.
Restraint was not part of Victorian decorating and in the hands of the group of skill-full  and talented wedding suppliers, a refined, sophisticated, complex and warmly romantic atmosphere is created. Using elements of Victorian design, art and literature, I wanted to design a wedding style that is rich, not necessarily only in decoration, but also in atmosphere and and sophistication."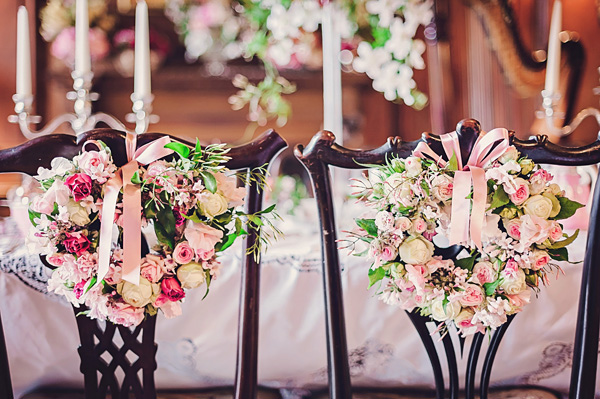 "The table centre piece adds height to table decoration and with declining hight of the arrangements on either side, a beautiful line is created to  where the arrangements on the ends of the table, almost look like a waterfall of flowers hanging to the floor. Pink suggests romance and by choosing a monochrome colour scheme and using a  variety of  shades and tints of pink a sophisticated Romantic scheme was created with flowers:  Peonies , Pink Roses ,  Sweetpeas , Honeysuckle , Jasmine, Sweet William, Foxgloves , Lupins Stocks.
The delicate white wedding cake is beautifully designed with elements of the Victorian theme.  The unique caged lace effect is a special feature of this cake design.  Beaded garlands and lace match the lace and pearls on the wedding dress.  The base, created by fresh flowers adds colour and match the flowers used in the table decorations.
Made from Silk Duchess Satin, the exquisitely beautiful couture wedding gown, with applique lace and hand stitched pearls,  ensures a grand entrance for any bride.  There is something very regal about this stunning dress.  The silk veil and beautiful unique pearl tiara adds something old fashioned and romantic to the look.
The engagement ring is hand made with 18ct white gold,  a  cushion shaped morganite, surrounded by brilliant cut diamonds together with a uniquely  hand engraved wedding band. An elegant  Victorian style pendant, accentuates the gorgeous neckline of the wedding dress and the matching earrings looks stunning with the classic hair up-do. Defined curls, secured in a large bun, with heavy side-swept bangs, gracing the front give the hair style an authentic look with a modern flair.  Using  lighter shades of browns and lush lashes, the make-up is naturally elegant.
Victorian Love, nostalgia, art, novels are fabulous inspirations for wedding themes.  With so many different elements to inspire, something unique and personal can be designed in a way that can be creative, artistic and absolutely romantic.  A true celebration of your love."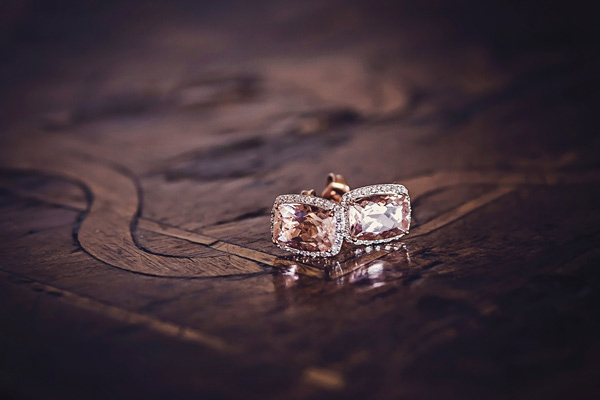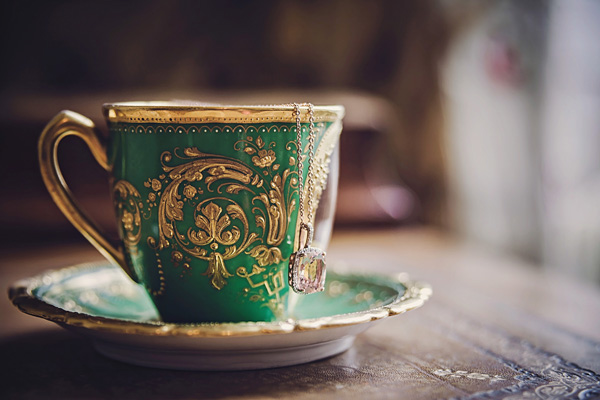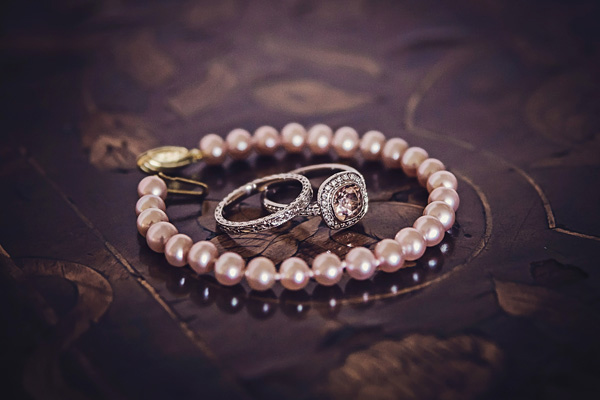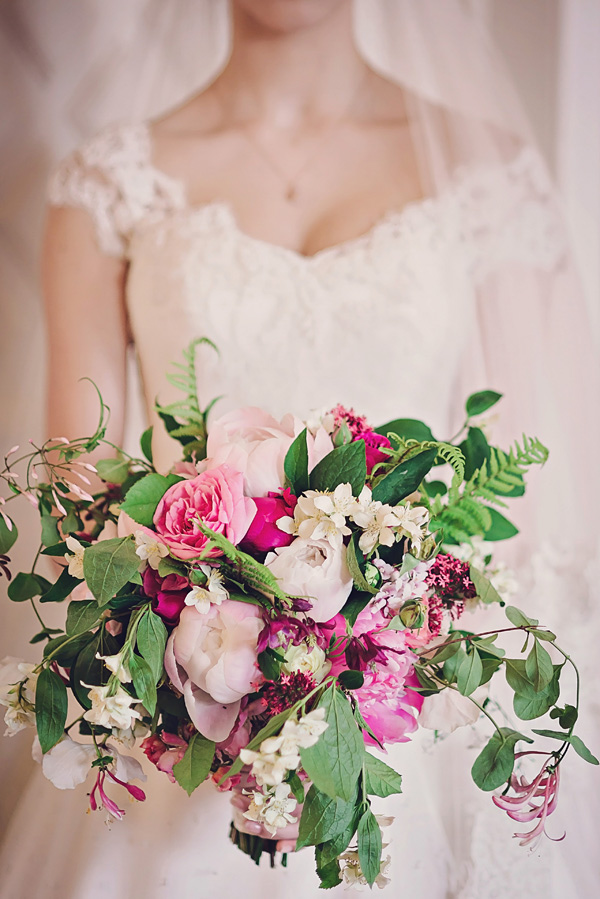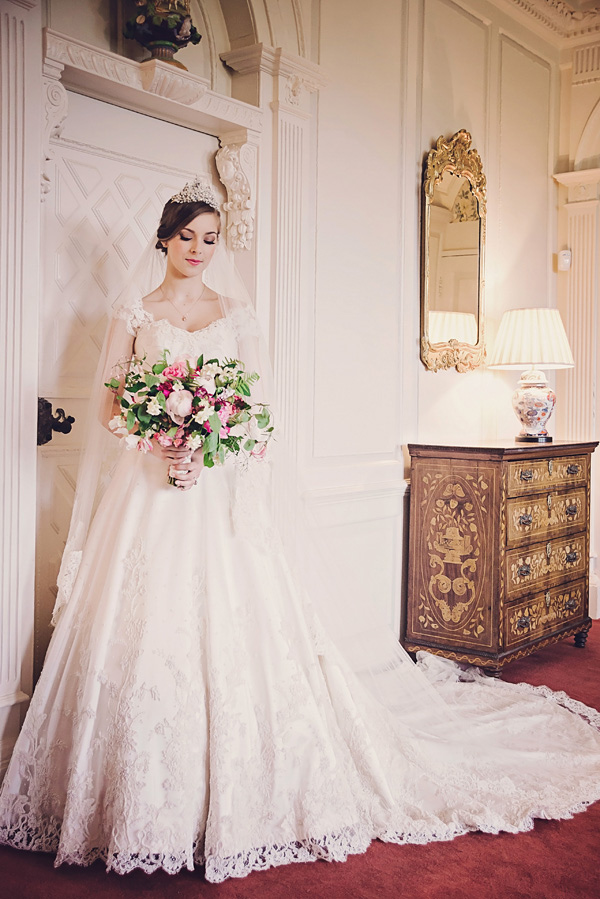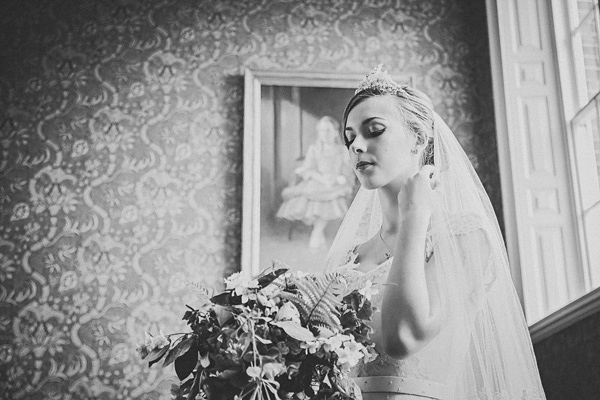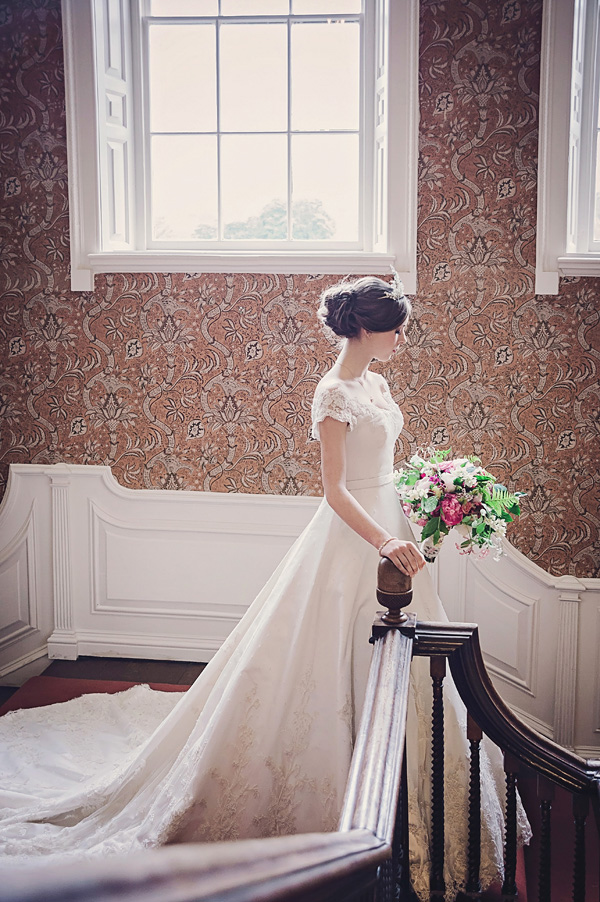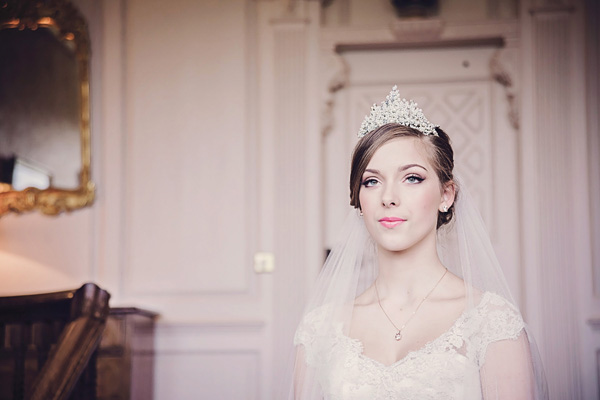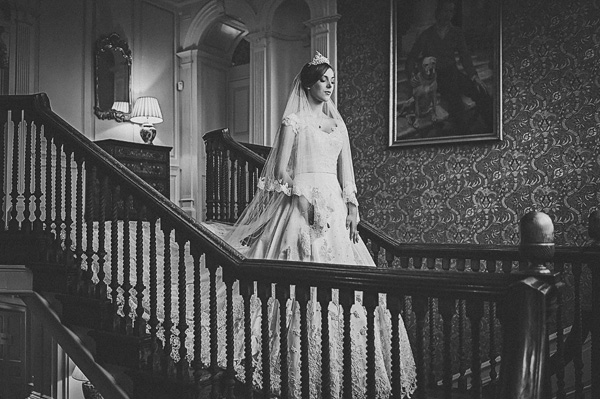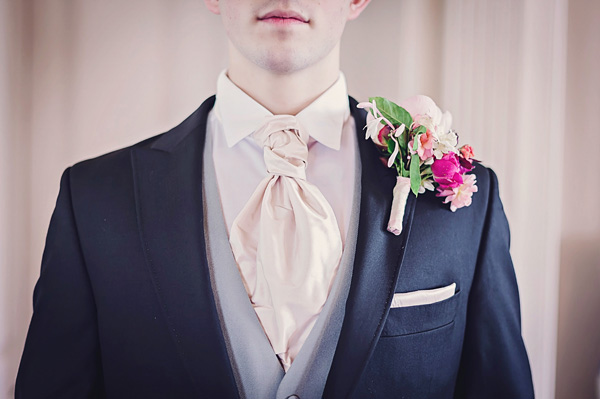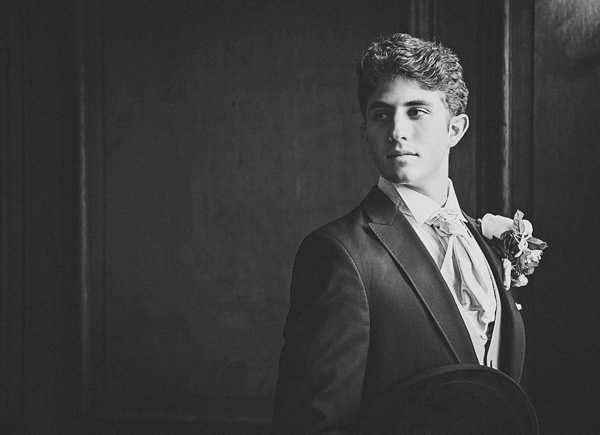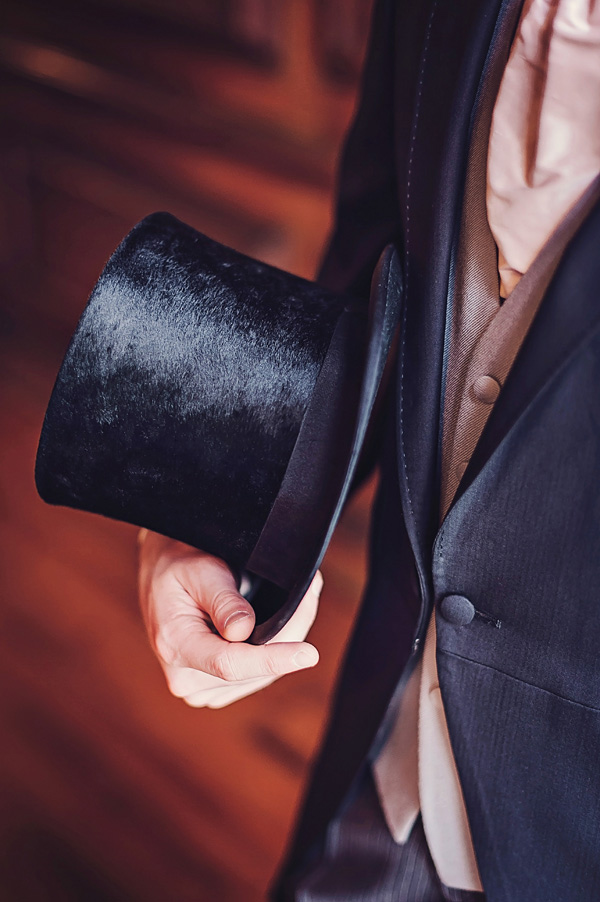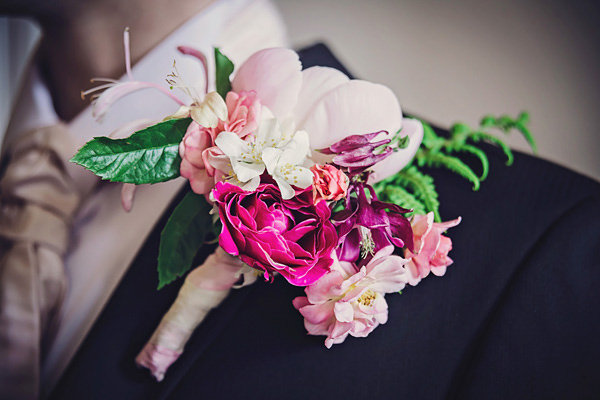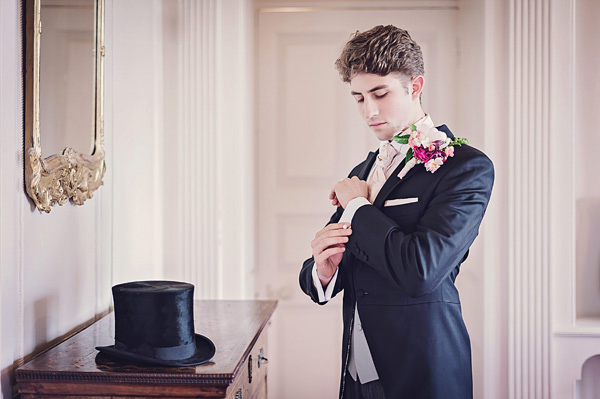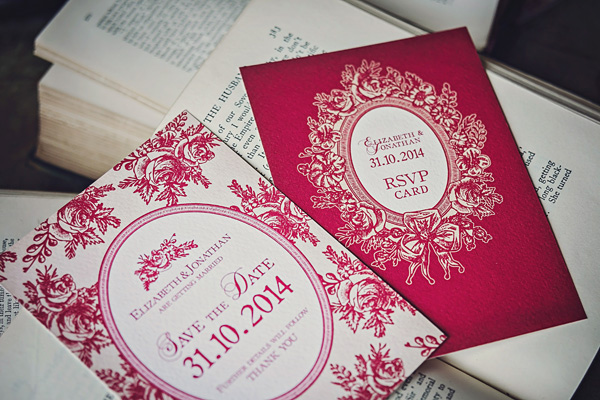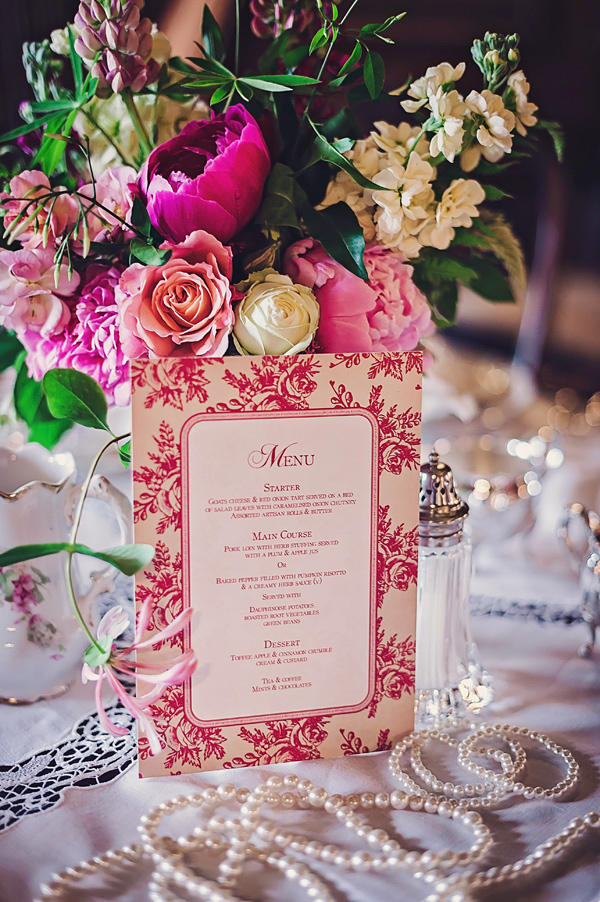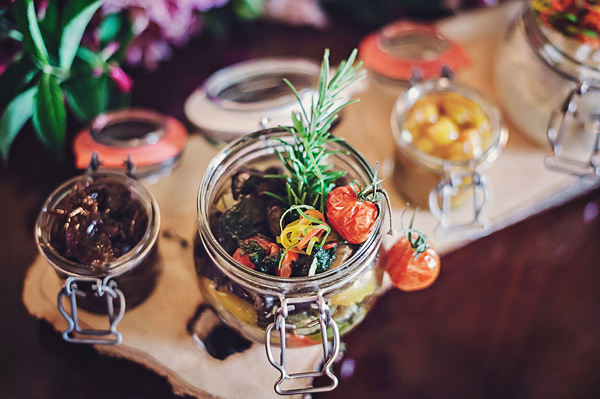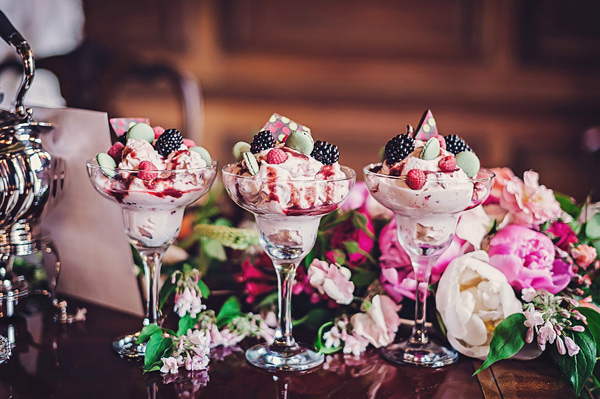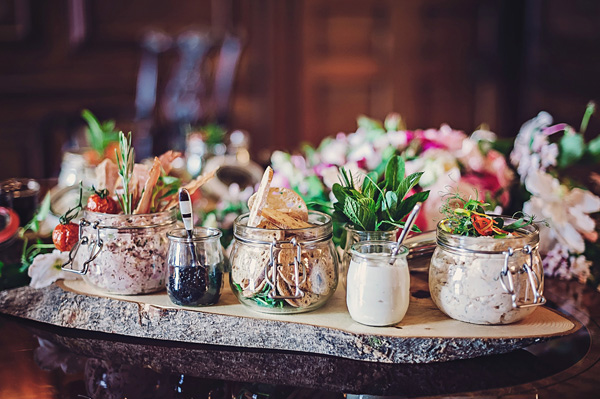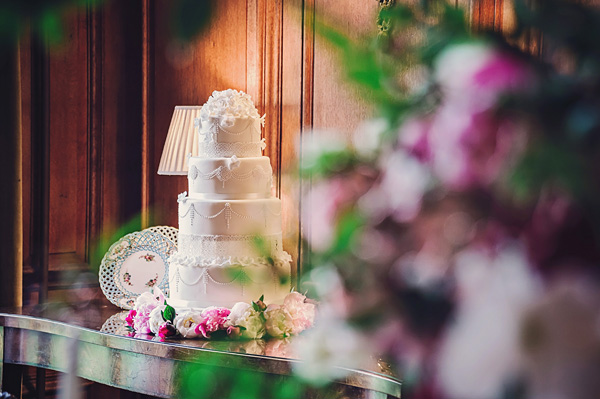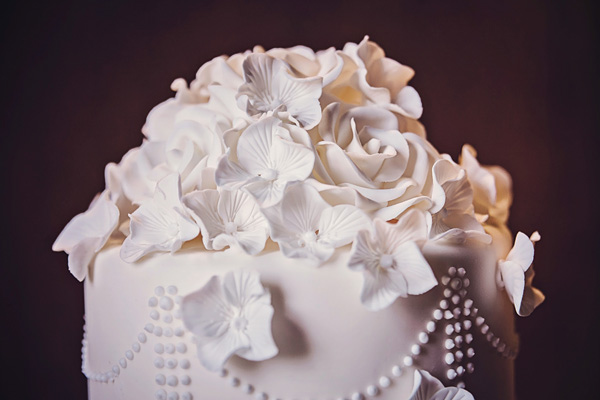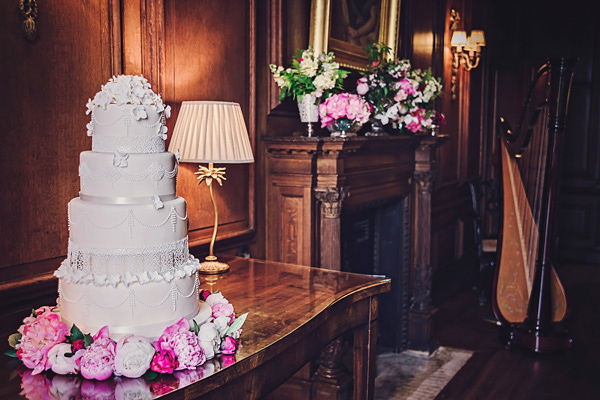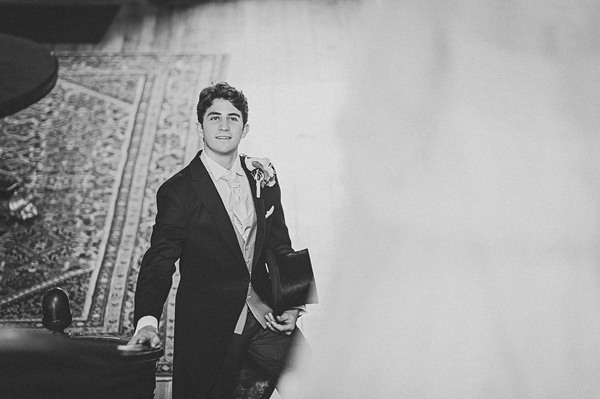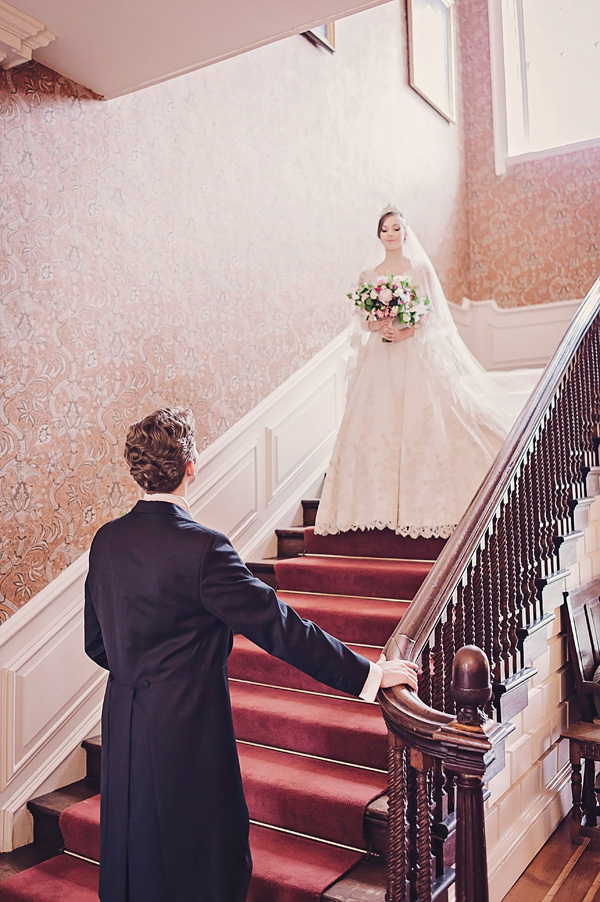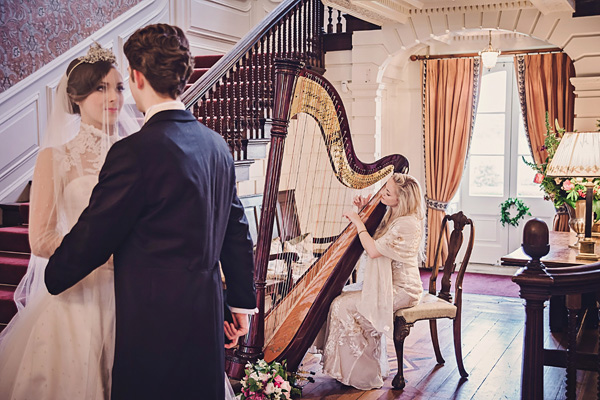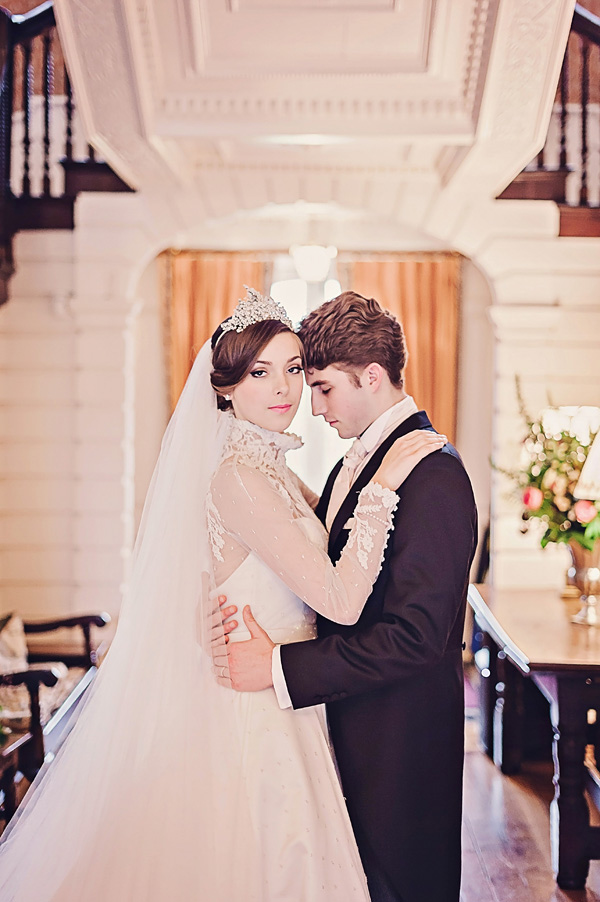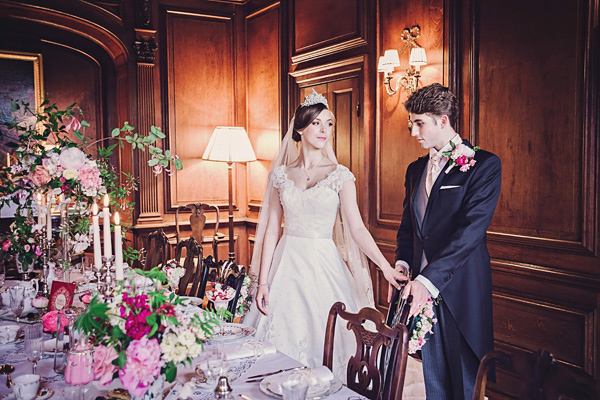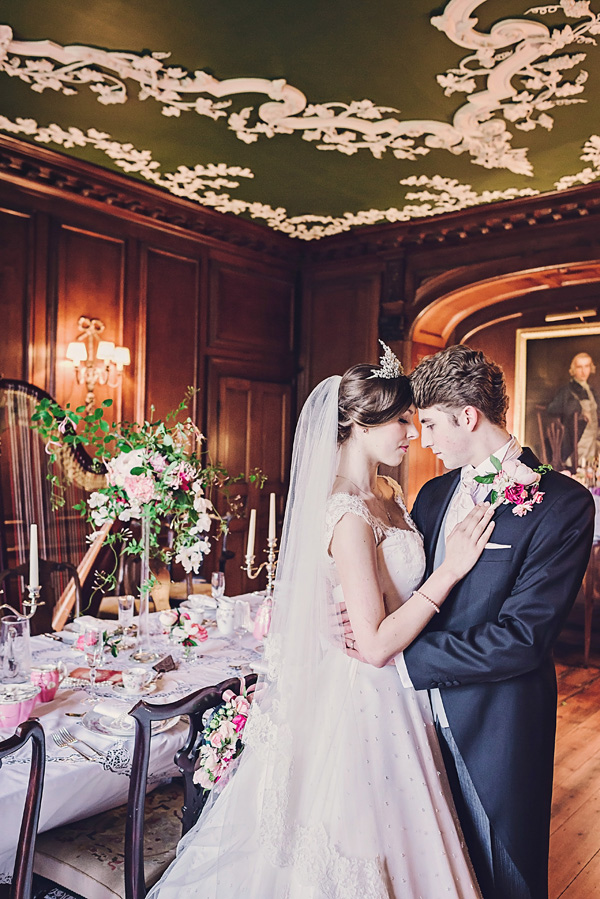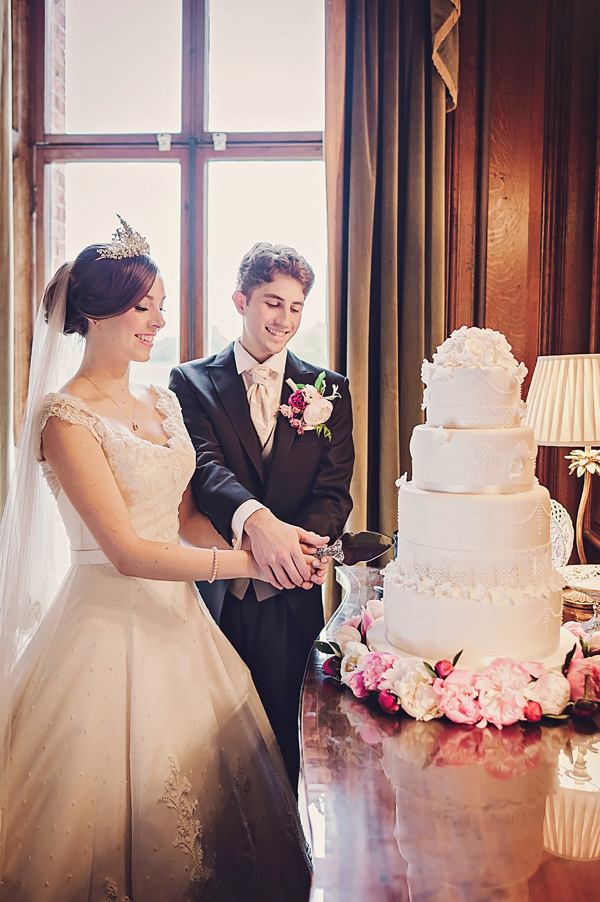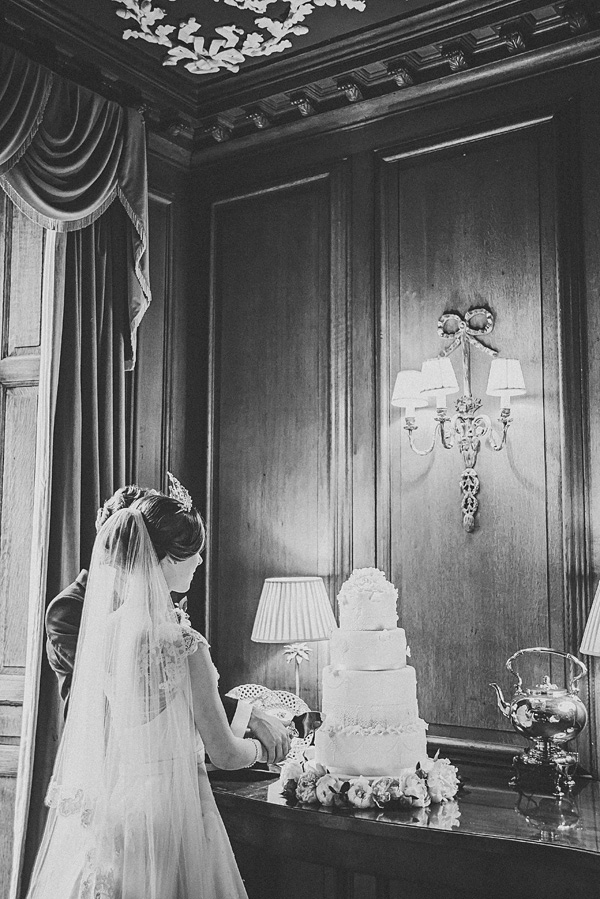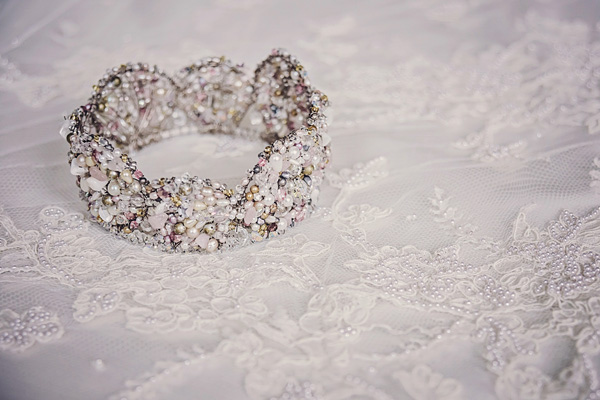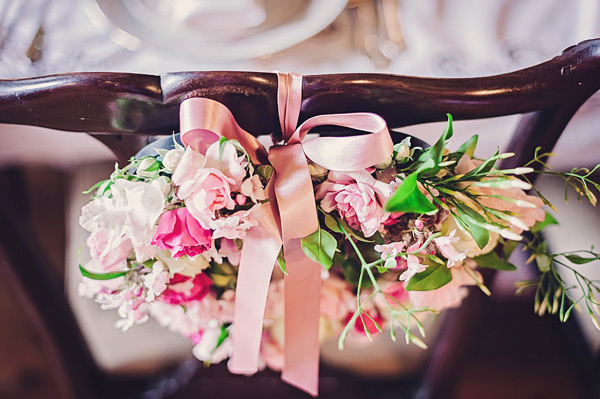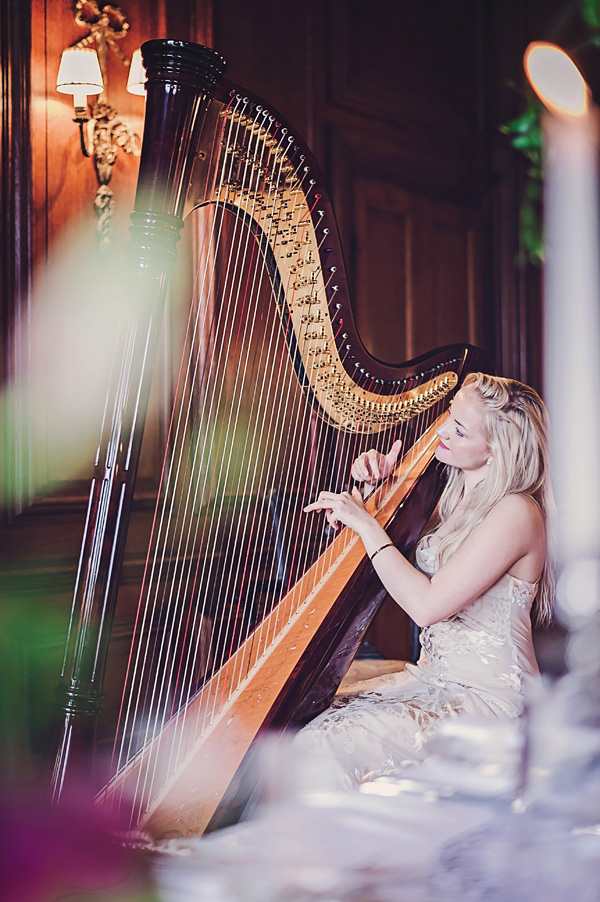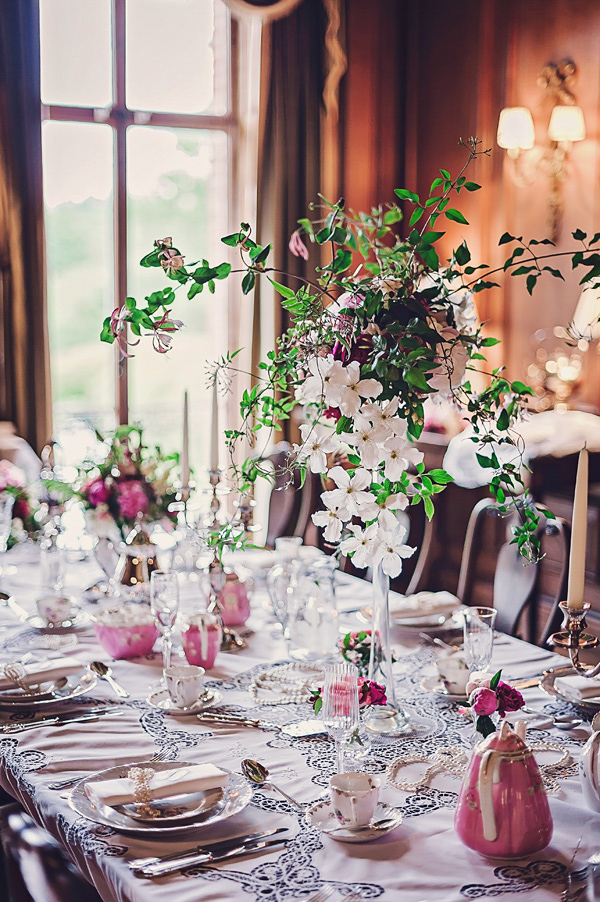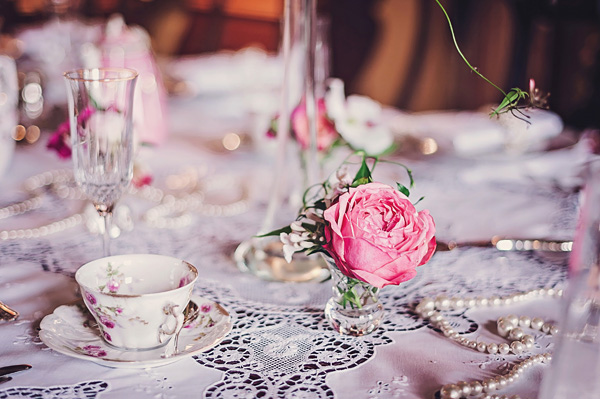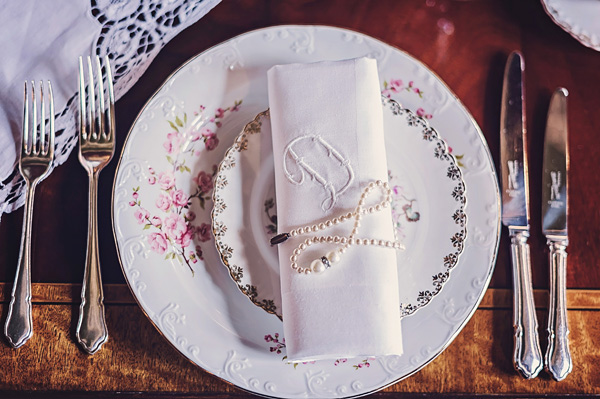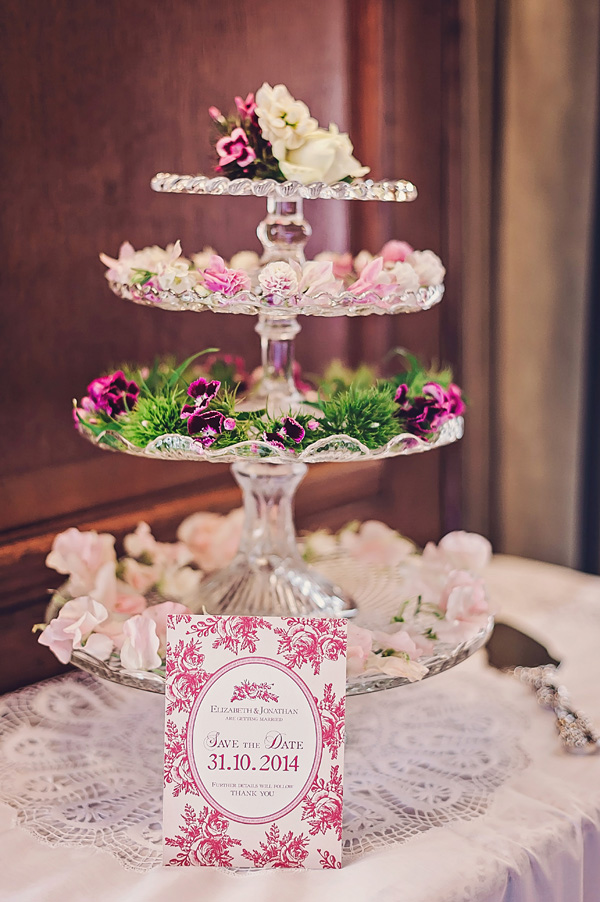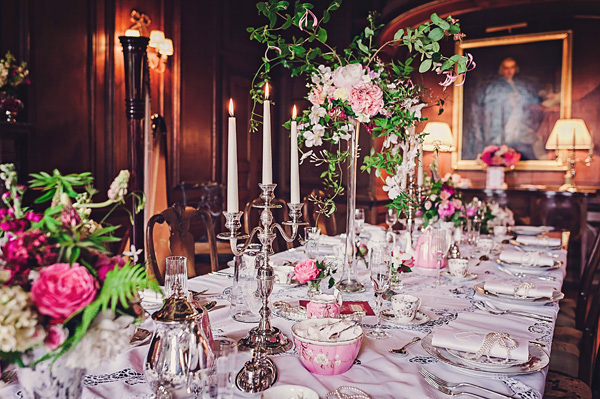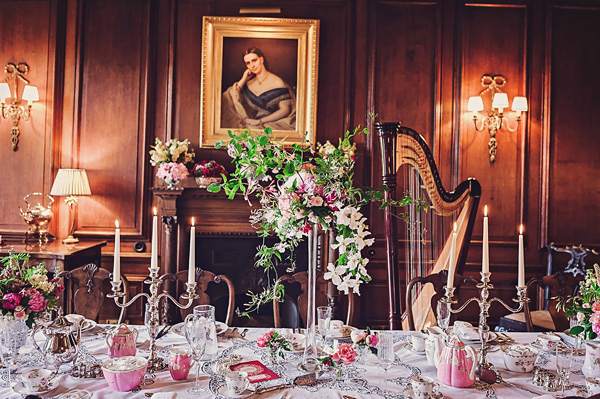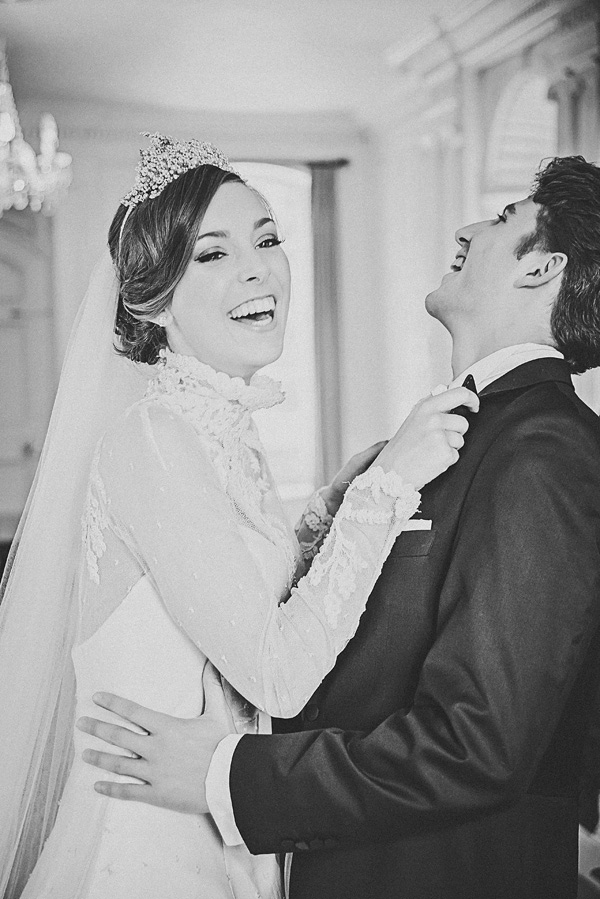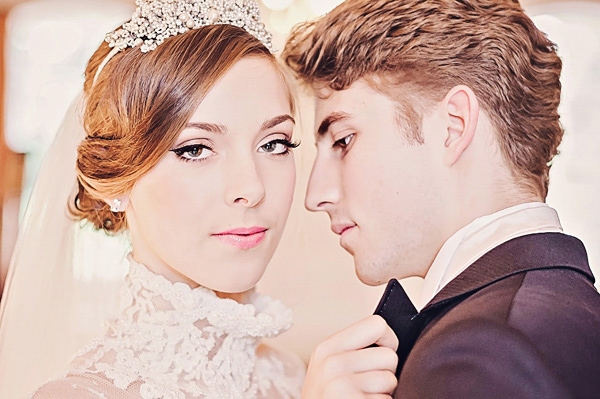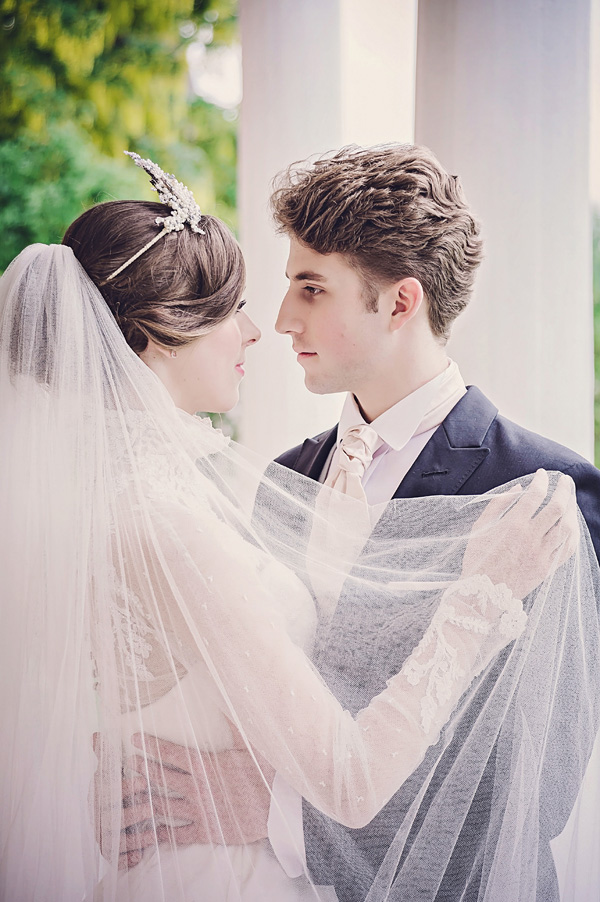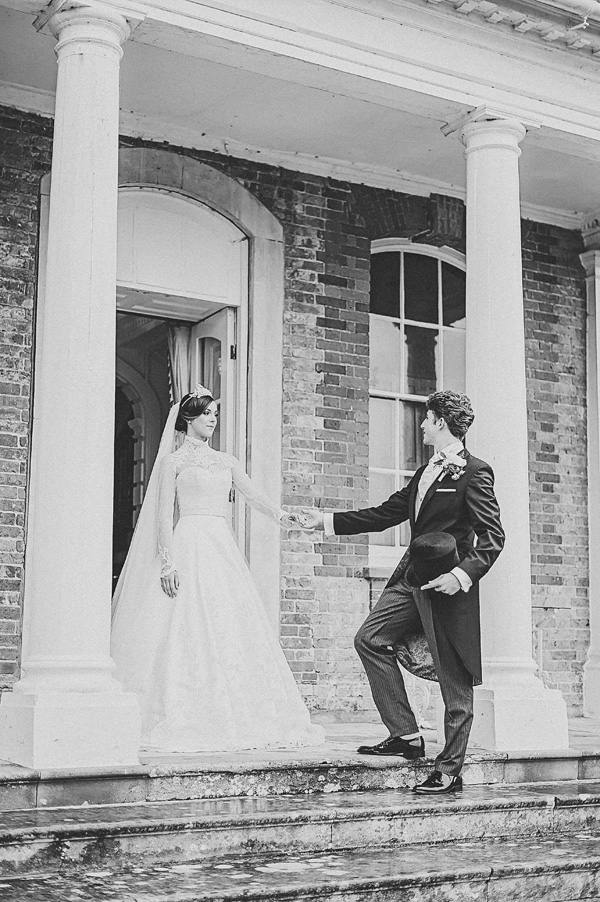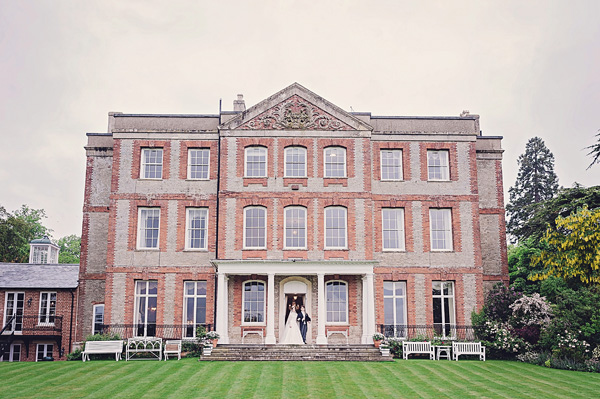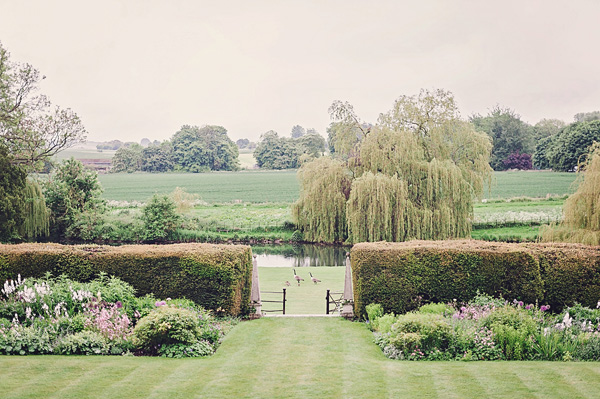 The Victorian love styled session was made possible thanks to a group of outstanding wedding suppliers/service providers:
Bridal gown - Phillipa Lepley -
www.phillipalepley.com/
Groom Attire - Stephen Bishop Suiting:
www.stephenbishopsuiting.com/
Bridal hair accessories:
www.gillianmillion.com/
Jewellery: Jason Charles Jewellery:
www.jasoncharlesjewellery.co.uk/
Flowers – Foxgloves and Roses:
www.foxglovesandroses.co.uk/
Wedding cake design - Emily Jane Cakes -
www.emilyjanecakes.co.uk/
Accessories – Floral Vintage Crockery:
www.floralvintagecrockery.co.uk/
Wedding catering – Fingers and Forks -  
www.fingersandforks.co.uk/
Hair and Makeup -
www.lizpateymakeup.co.uk
Soraya Vermeulen Harpist -
www.sorayavermeulen.co.uk/
Stationary – Paper Willow -
www.paperwillow.com/
Wedding Cinematographer -
www.storybookfilms.co.uk/
Photography -   
www.mbishopphotography.co.uk
Ardington house –
www.ardingtonhouse.com
Wedding design –
www.petraoppermanweddings.co.uk