A Sparkling Syon Park Wedding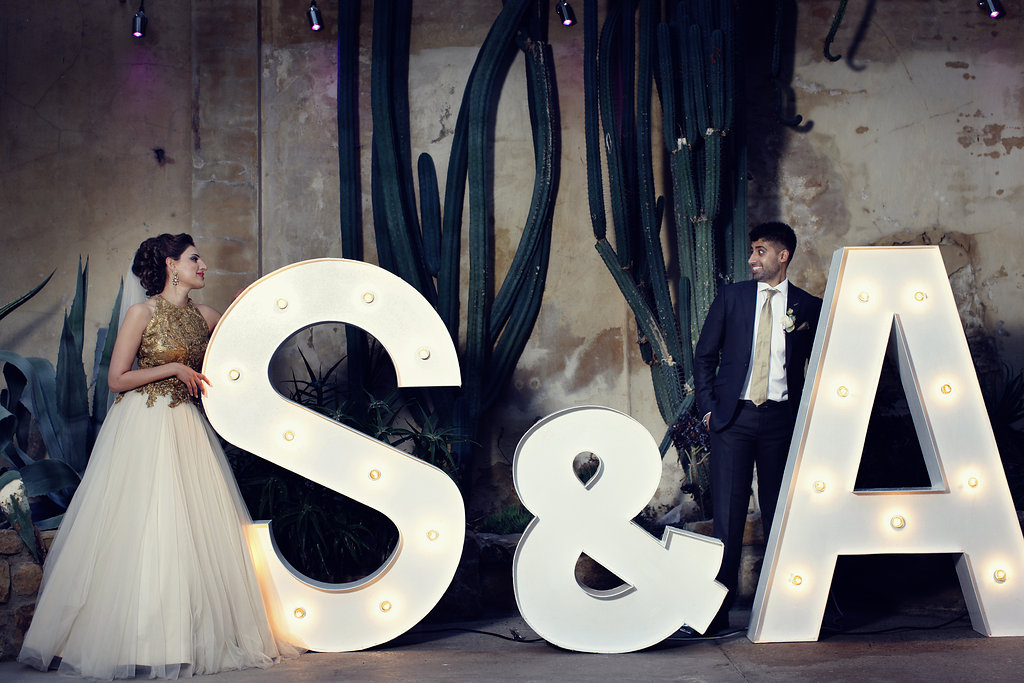 Just the words 'Syon Park' got me hooked on this wedding, before I'd even heard about the glitter, flash mobs and Strictly Come Dancing vibe. Like wow. If this isn't a way to brighten up a dull January morning then I really don't know what is?!
Dynamic planning duo Holly and Susannah from Revelry Events were the masterminds behind this sparkling spectacular, and the whole thing was expertly captured by Brett Harkness. Oh and the flowers by Gingerlily Flowers are DEFINITELY worth a shout out ;) Here's Holly and Susannah to tell us more about it...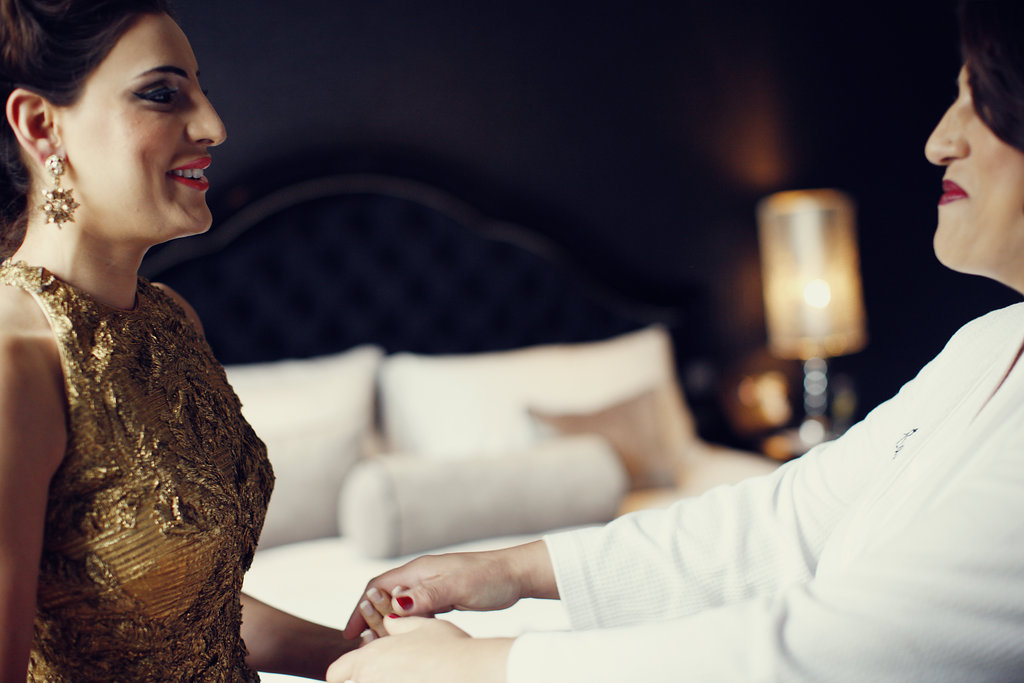 "When we first asked Suki what she wanted her wedding to feel like, she had no hesitation - Strictly Come Dancing! She wanted her and Aza's day to reflect all the fun, glitz and glamour of her favourite show. We designed a day that took them from the refined elegance of Syon House, through to a Brazilian inspired glam-fest in the conservatory.
The ceremony was held in Syon House's Great Hall - the stately Georgian home needed no upgrades to get the look we were going for, but we added a splash of colour with pedestals of hot pink phalaenopsis orchids and hydrangeas. Suki's dress - an impulse buy at the airport on the way back from India - had a gorgeous gold bodice with a skirt of tulle that was just made for twirling. Perfect for Strictly Come Dancing glamour!
When the vows had been said, Suki and Aza exited to the sounds of a singing flashmob hidden amongst the guests. A great surprise for everyone in the room!
The reception could not have felt more different to the ceremony. Suki and Aza made their entrance to the sounds of a sax solo into the Syon House Conservatory - the space was lit up in a wash of pink and white, contrasting the lush, tropical greens of the room. Tall palm and pink orchid arrangements drew the eye up to the incredible glass dome. To further bring in the Brazilian theme we had gold carnival masks decorating the centrepieces. Dark navy tablecloths set the exotic colours off perfectly.
Custom cocktails at the bar, a gold and white wedding cake on a sea of orchids, Brazilian dancers in the evening - it was an upbeat, glamorous day of celebration!"