A Guide to Wedding Dresses for each Season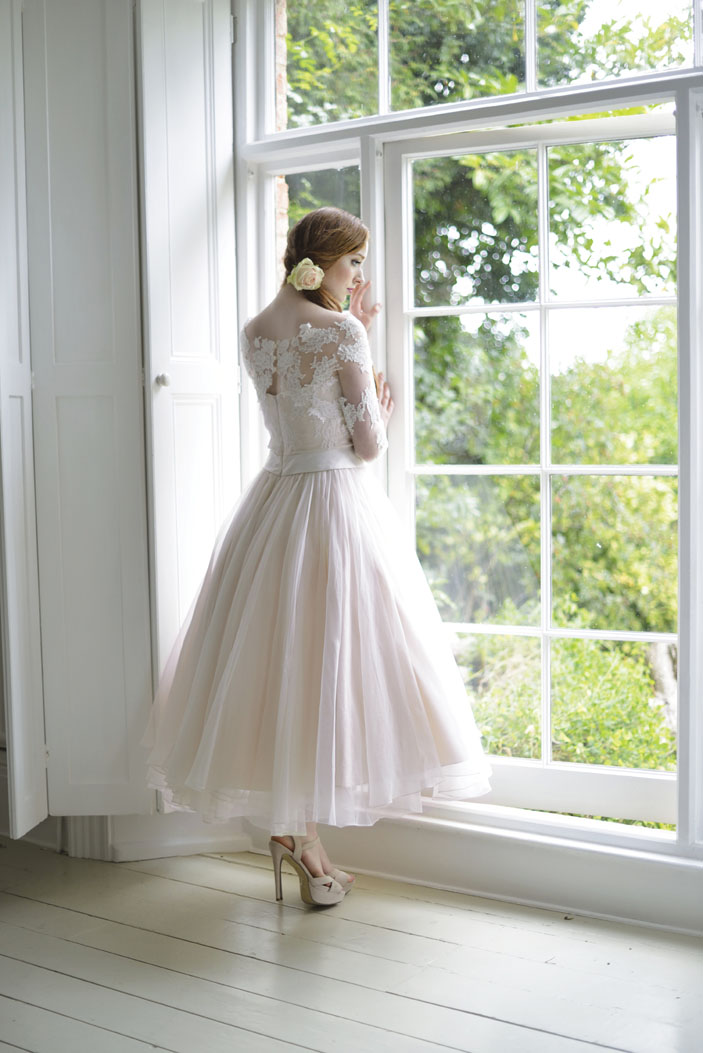 Years ago, weddings only really took place in the summer, when the weather was warm and dry. For todays' bride, however, the choice of when to have their wedding is heavily based on the time of year; indeed the season can influence the entire theme. With colours varying dependent on the seasonal availability of flowers, venues being chosen to suit the expected weather and discounts available for booking off peak, summer is no longer the only season to hold a wedding. Here is my season by season guide for finding your perfect dress to suit the practicalities and atmosphere for all times of year.
Spring
If spring is your favoured season to get married, it should be warm enough to give you plenty of options with regards to the style of your dress; be it a delicate and floaty number lending itself to the accompanying spring flowers, or a vintage lace and beaded fitted dress. An elbow sleeve length bolero can add a different look and give you a bit of extra warmth if you happen to get married on a cooler spring day. Floral detailing and beading works particularly well with the pretty pastels associated with this time of year, lending themselves to a whimsical fairytale theme when accompanied with soft flowing fabrics. If you are opting for a lace make it a really delicate and feminine fabric rather than a heavy lace and consider dresses with full tulle skirts. Think fairytale designs when shopping for a spring wedding!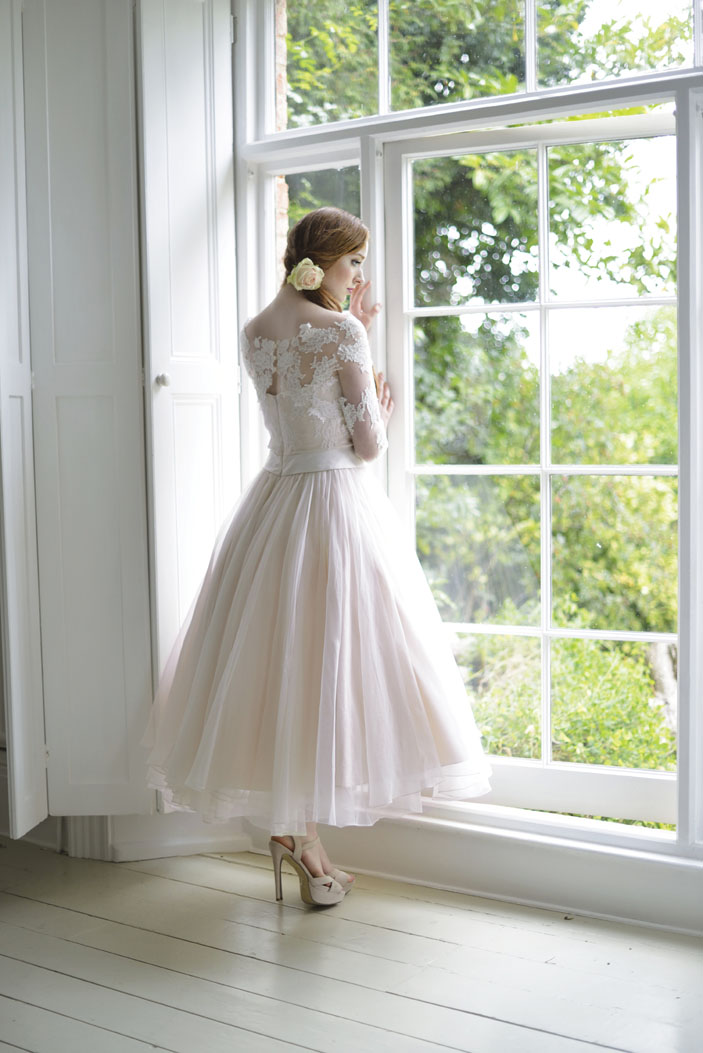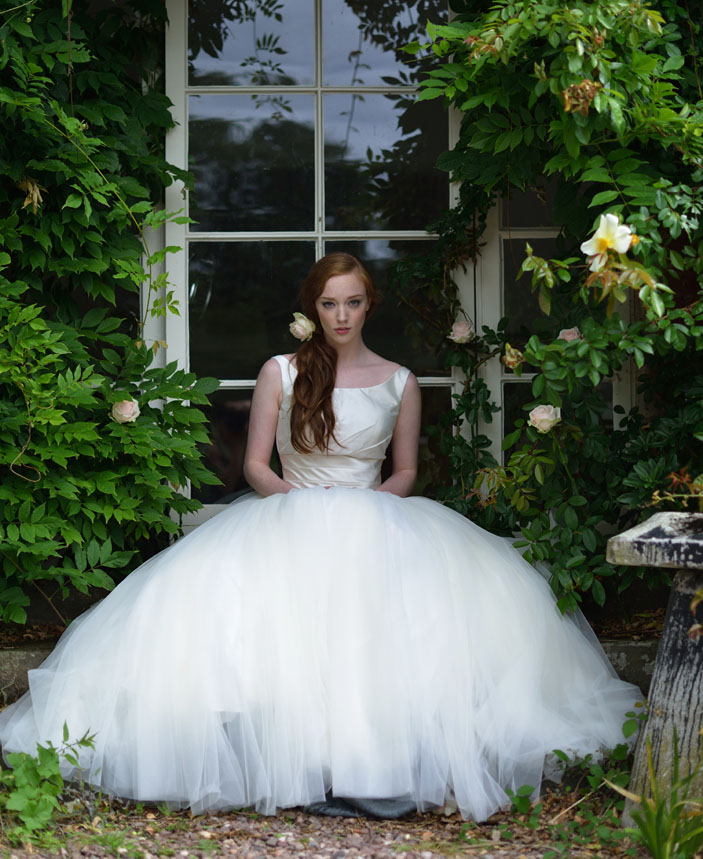 Summer
Brides are making the most of the great outdoors with picnics in parks and village fete themes leading to slinkier floaty dresses and skimming designs. The most popular style dress for summer is strapless, as the chances are good that the weather will be warm enough for you not to feel cold or underdressed. Delicate fabrics like silk are perfect for a summer wedding, being both lightweight and breathable. Team silks with fine gauge laces for an on trend boho style wedding. If you want to feel more covered up, opt for a capped sleeve lace bolero. This will transform the look of your dress and give you extra coverage as required during the day, but without the risk of overheating as it can easily be removed. For a beach wedding consider whether it would be advantageous to forgo the train on the dress; especially if you are having to transport your dress overseas. My advice would be to opt for a light and soft silk chiffon dress - perfect for hot summer days.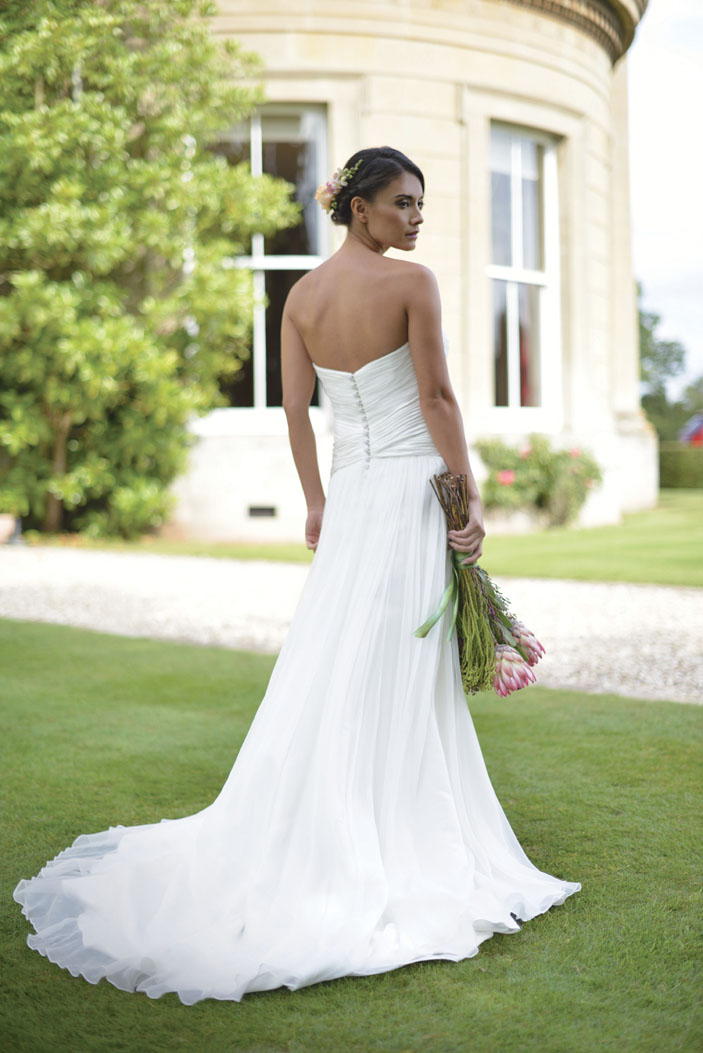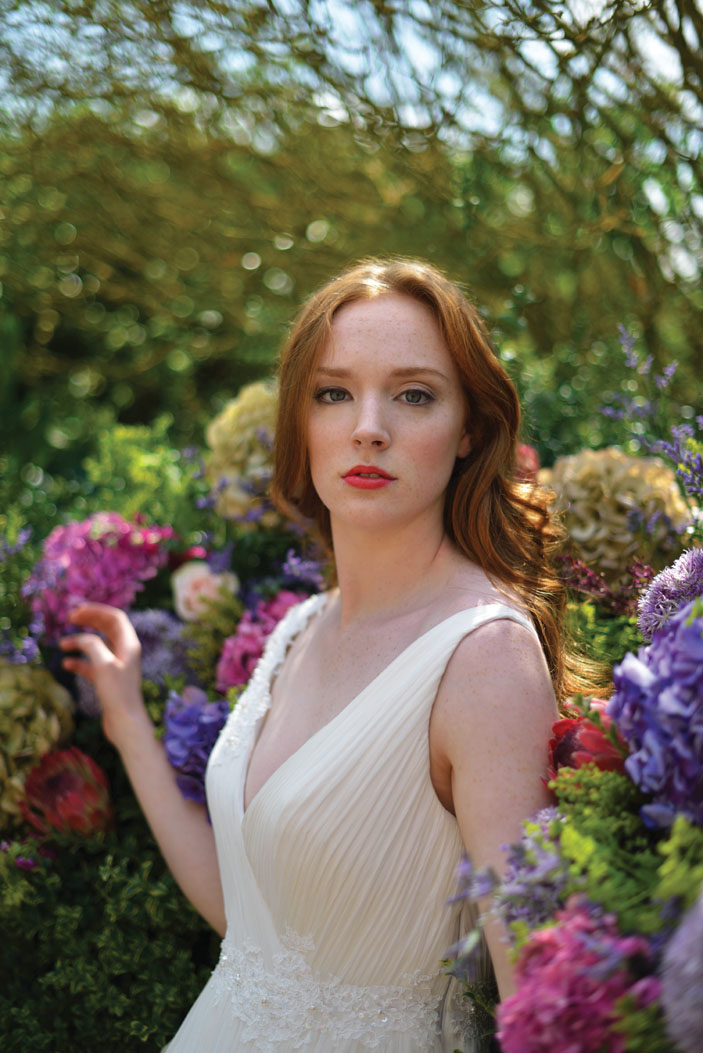 Autumn
As the vibrant summer colour palette gives way to the warm multi tonal hues of autumn, it may be worth considering your options with regards to the colour of your dress; rich creams and champagne are in vogue at the moment, and really help to add that luxury feeling. Adding a sash in a deeper seasonal colour can also work well, especially if you are theming your wedding around a specific time; ie. Halloween. Brides find it hard to pick fabrics at this time of year as they don't know what the weather is going to bring. Mid weight fabrics, such as taffeta and slightly heavier lace on satin, work well. Also consider a light jacket in coordinating fabrics just in case you get cold. Match gorgeous rich autumn flowers with warm and luxurious fabrics - my top tip is a vintage ivory silk organza dress teamed with Italian lace with tends to be more detailed and intricate than the more delicate French lace.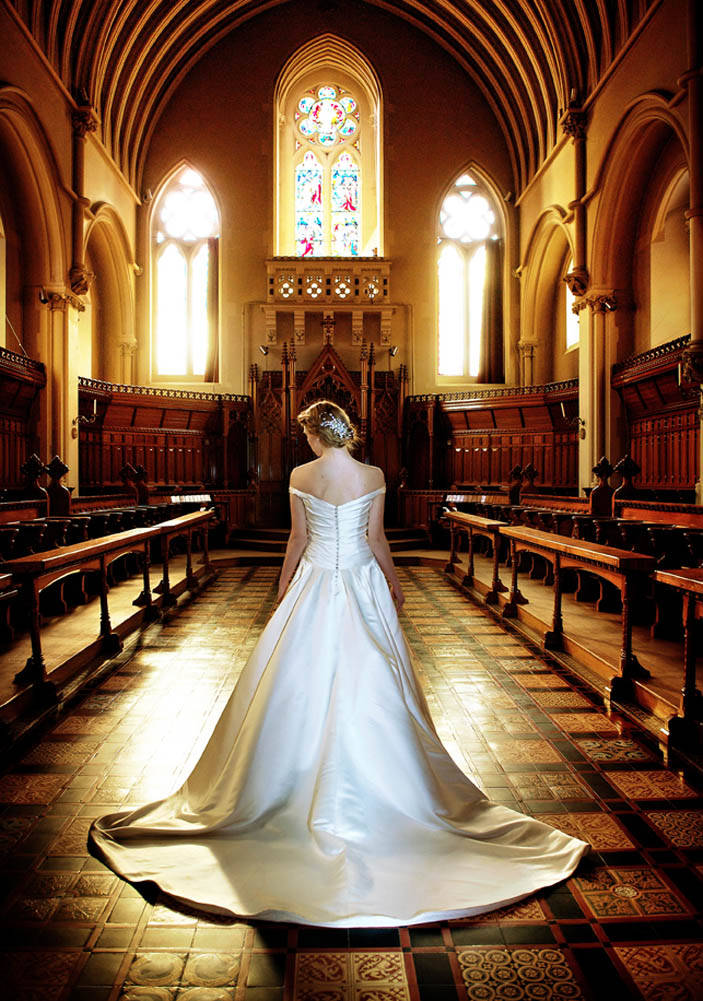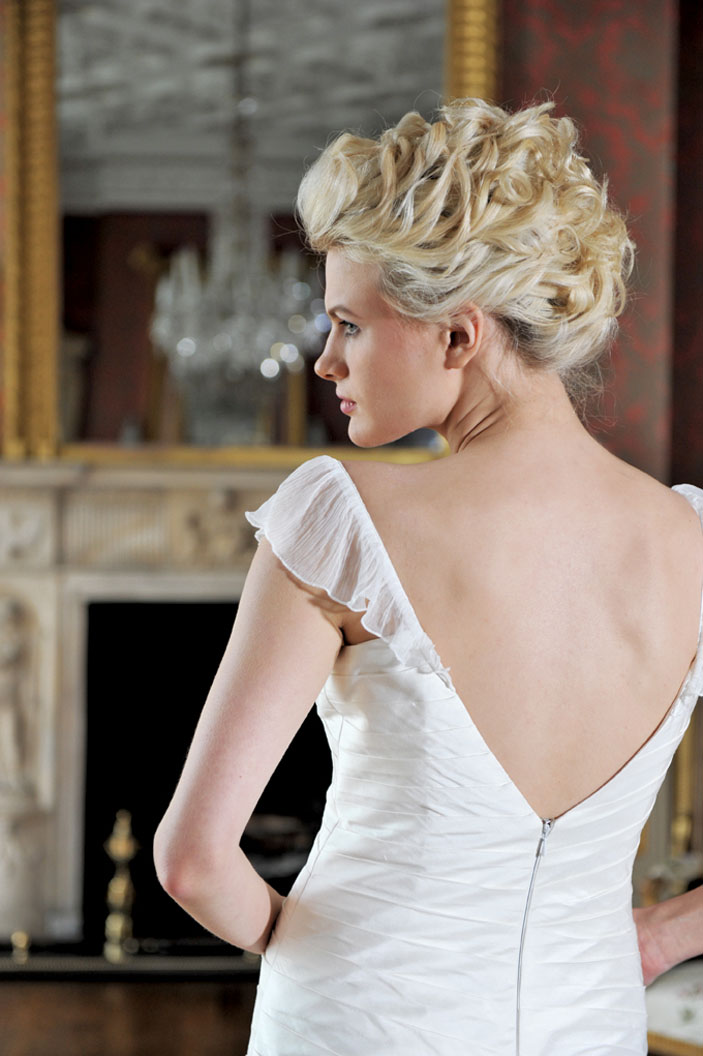 Winter
Heavy fabrics such as dupion silks and gathered taffeta are a great choice for winter; adding texture, style and all important warmth. Another consideration for this time of year is sleeves as you don't have the same concerns about possibly overheating like the rest of the year. Winter is also a great time to get married if you were hoping for a dress with heavy petticoats and plentiful layers. Candlelight can add an intimate and romantic feel to your wedding, lending itself perfectly to the use of illusion sequins and crystal beading, both of which will catch the light and sparkle. Having a Christmas wedding allows for plenty of sparkle, so consider embellishment, especially as the fabrics you will probably be choosing will be better equipped to support the beadwork. The weather also gives you the option to wear a coordinating long sleeve jacket or even a wintery faux fur shrug, transforming your dress for wintery outdoor photographs. Look for dresses in a heavy satin in either dazzling white or a platinum, silver palette.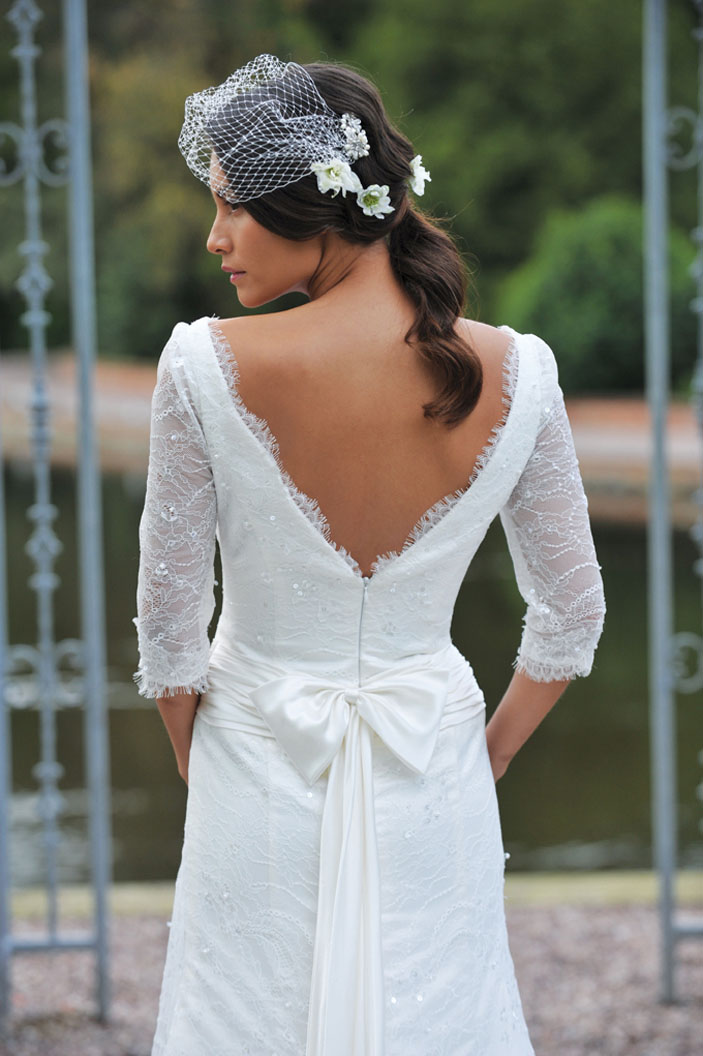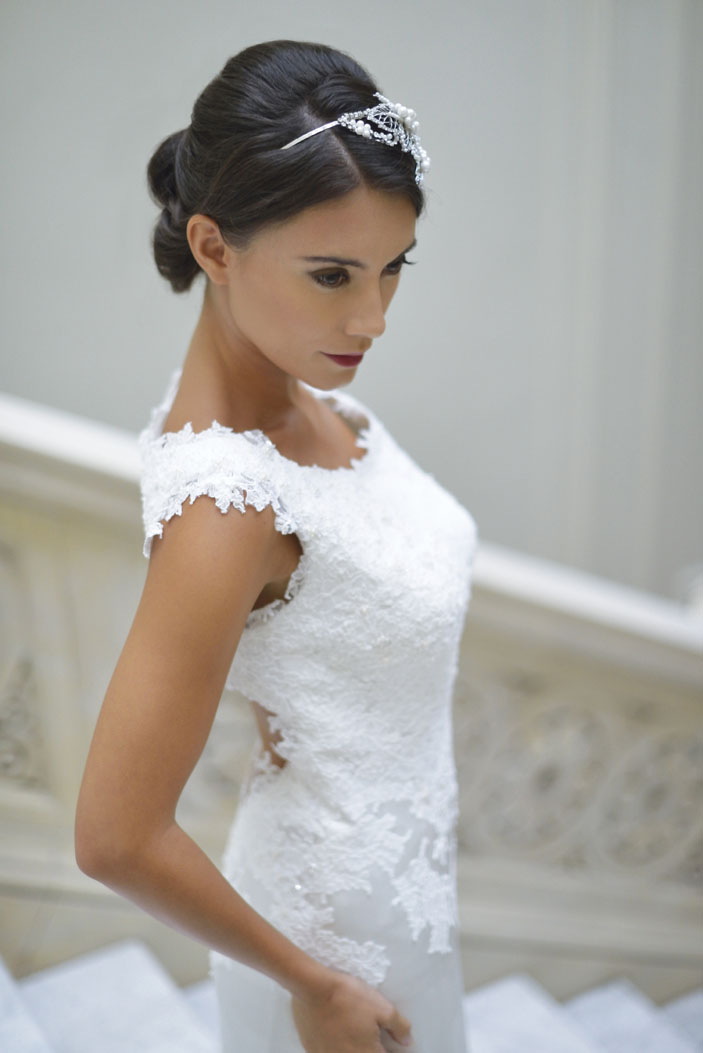 Whatever season you choose, just remember to choose your dress for comfort as well as style, as you will more than likely be wearing it for upwards of 12 hours.