6 of the best wedding gift lists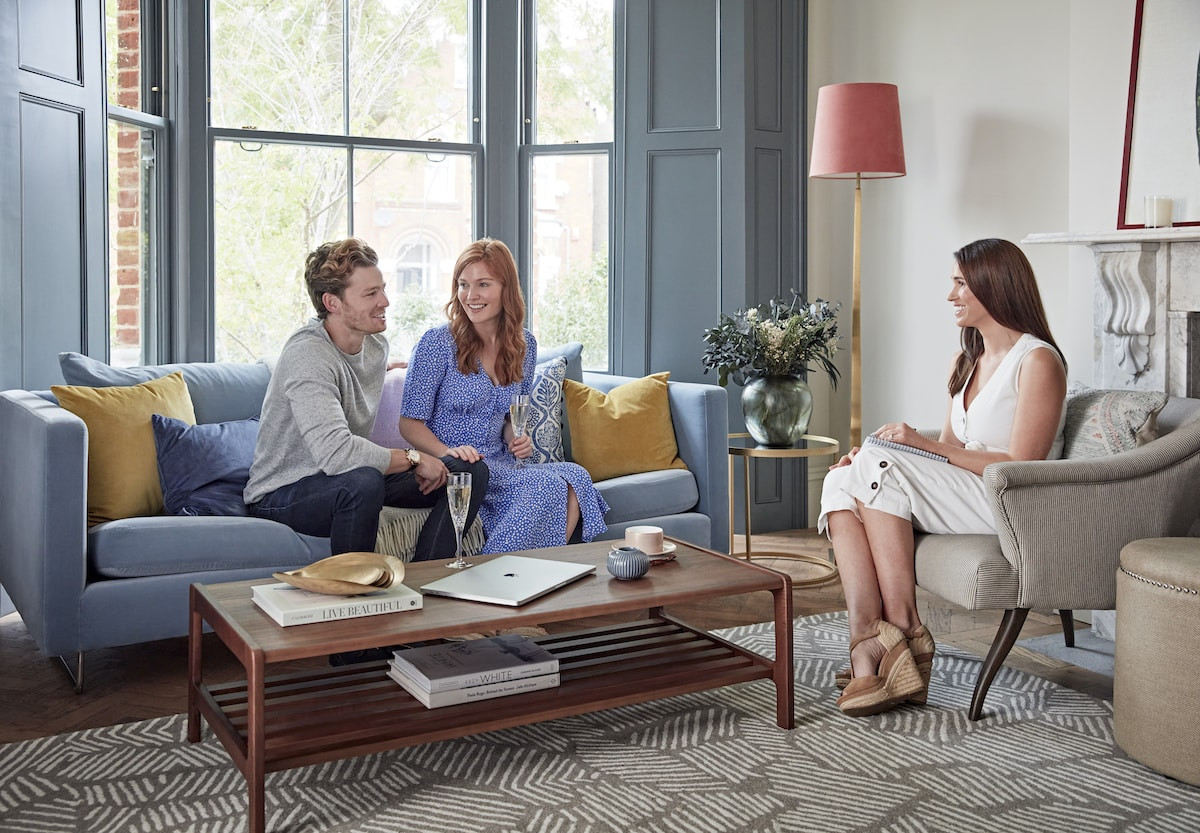 From homewares to flower subscriptions and honeymoon funds, the modern day gift list is now entirely tailored to how people are choosing to live their lives. Gone are the days where gift lists were there to stock homes for couples who'd never lived together, their purpose is now to help elevate the everyday - from the covetable items you've always wanted, to that pasta subscription that feels like the perfect treat.
We love that gift lists now feel more tailored to the individual and reflect the lives we actually lead, and we can't wait to share with you five of our favourites.
With over 450 brands and a beautiful London townhouse showroom, The Wedding Shop know how to create a real wonderful experience for their customers. Along with a wide variety of choice, you can also create some extra special items, with them enabling you to add up to 10 custom products from any retailer. Experiences can also be added to your gift list, from gin tastings to jungle treks and there's also the ability to collect funds for anything you fancy. If you have a charity close to your heart, you can also collect donations too which is a lovely, special touch. Plus, if you're not quite ready to receive your gifts after the wedding, they can store your items for up to six months, completely free of charge.
The Wedding Present Company
Featuring a host of lovely brands including OKA, Kitchen Aid, Jo Malone, Pooky and Papier, The Wedding Present Company is a good option if you really want to stock up on some great homeware items. Having said that, they still conveniently provide the option to add honeymoon and house funds, and experiences too. With the option of having virtual appointments or popping to their London showroom, you can tailor the experience to you and the time you have available. Plus if you really don't know where to start, they can create a curated portfolio of your favourite brands following your consultation, using their 25 years of experience in gifting.
With lots of choice from big brand names to small handpicked artisans you might not know about, Prezola is one of the most flexible gift list choices. You can add and edit what you want as and when you like, which is especially handy if you change your mind between setting up the list and the date of the wedding. Much like The Wedding Shop, you can add funds and donations towards particular adventures and experiences, and you can even set up group gifting so that guests can split the cost of something really special.
Amazon
With over 250 million products to choose from, it's no surprise Amazon is a popular choice for couples that are after really specific things. By installing Amazon's Universal Wish List tool, you'll also be able to add gifts from around the internet too, along with being able to keep track of who bought what and when. Plus you can make the list feel more personal to you by uploading your favourite pictures, add notes and highlight the items that you love the most.
John Lewis wishlist
John Lewis' gift list has now gone entirely virtual and has a much more self-service approach to gift listing. You can make a shortlist with a mixture of any of their items and gift cards too and simply share this with your family and friends. You'll receive personal messages with your gifts and you can easily keep track of items purchased and the order details.
Marriage Gift List
This gift listing website enables you to add a gift from anywhere online - you simply add the gift by entering the web address for the item you would like and then they use that to get all the information they need. This option is great if you don't want to limit yourself to using one store, but be aware that your guests will need to pay any delivery costs associated with that item and the delivery won't be delayed until after your wedding day - it'll be sent once the order is placed.