£50 Reward For Every Booking Made on WeddingPlanner.co.uk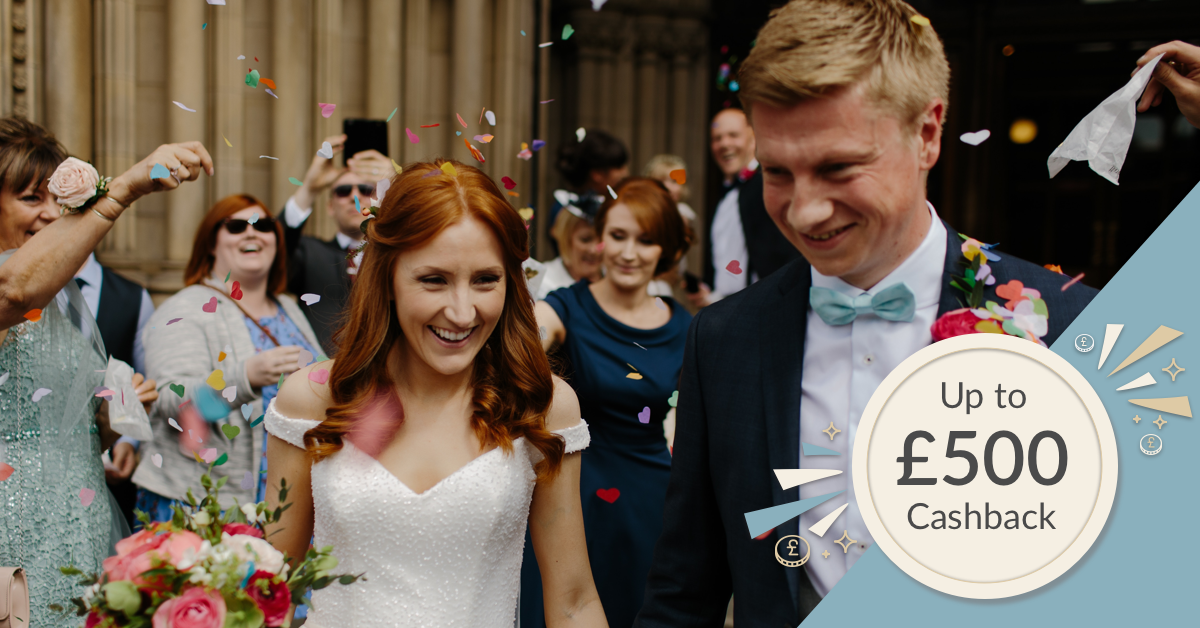 The average cost of a wedding this year is estimated to be around £27,000. For many, this is by far the most expensive day of their lives! To coincide with the launch of our new booking system and to help with the financial burden of the wedding, Wedding Planner are offering a £50 cash reward for each and every booking made through the site's booking system until 20th November 2017. So to put things into perspective, if you were to book 10 of your suppliers through us then you would earn £500 in cash!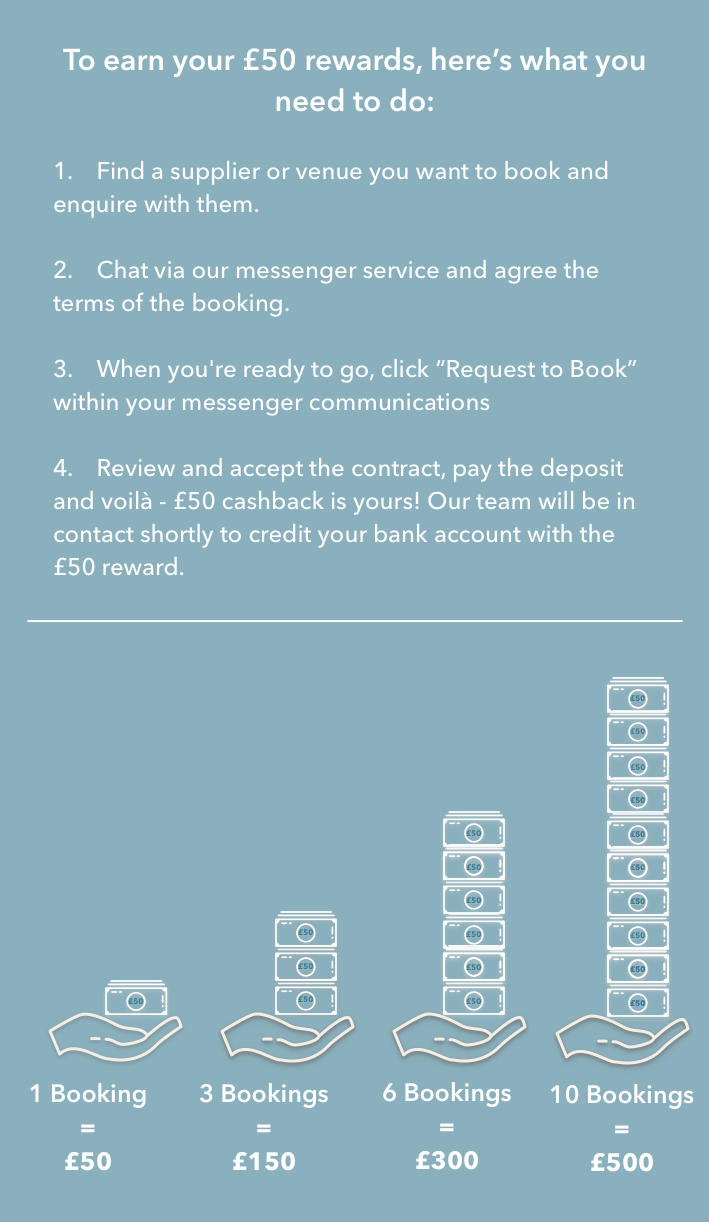 Not only does Wedding Planner's booking system enable you to pay securely by card (including Amex) but it also enables you to hold all your contracts, bookings and payments in one place! If you need any last minute assistance, our friendly team are here to help you if things don't quite go to plan.
If you would like to benefit from the £50 reward scheme but want to book a supplier that does not currently list on Wedding Planner then just let us know and we can arrange to get them listed.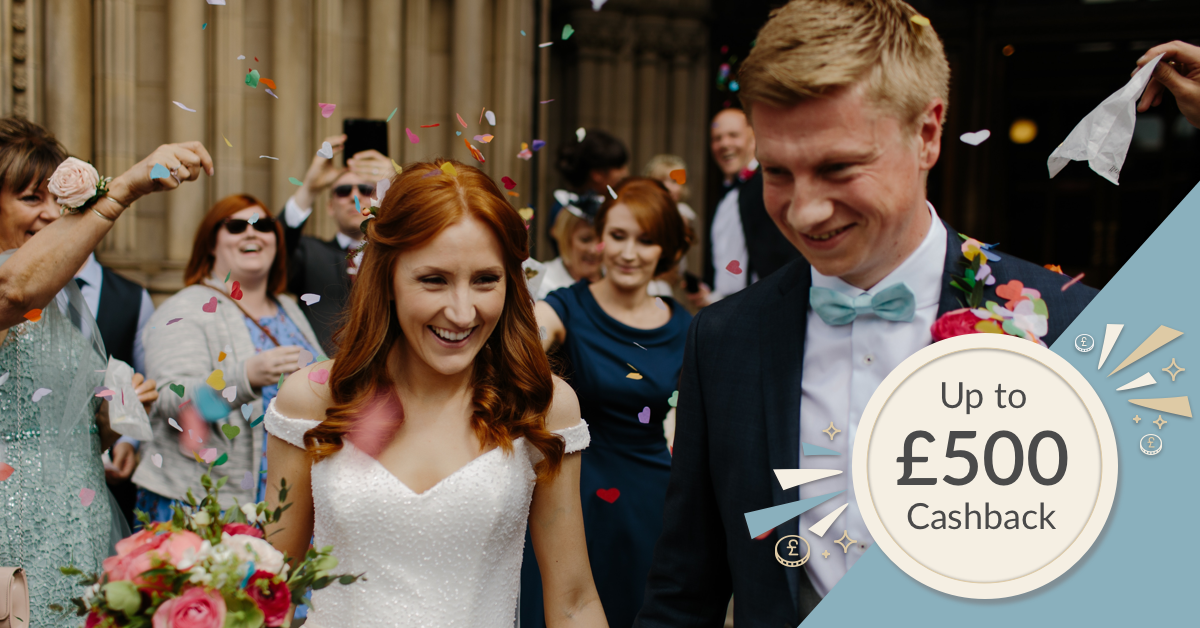 T's & C's
We will credit your account with £50 off the total booking fee as long as the deposit has been paid by 9pm on 20th November 2017. If the deposit amount is less than £50 you will be credited with the same amount.
Note that WeddingPlanner.co.uk reserve the right to stop the reward scheme at any point in advance of 20th November 2017