Motionlight Wedding Films
The Basics
Do you travel
Do you film in HD
Do you offer a highlights film
Can couples select their own soundtrack
Do you use independent microphones for the ceremony/speeches
---
Style of videography:
Documentary, Cinematic
What coverage of the wedding do you offer?
All day filming, from up to 2 hours before your ceremony start time, all the way until after your first dance.
How many people will be filming on the day?
One videographer, 2 cameras!
Where are you based?
Greater Manchester
How will couples receive their film?
Online
What length are your films?
4/5 Mins Highlight films, plus full ceremony and speeches that are on average 30mins each.
Additional info:
If you have any other questions, feel free to send me a quick message and I will get back to you asap, I'm more than happy to help!
What forms of payment do you accept?
Bank Transfer, PayPal
This supplier currently has 1 offer available
See offers
Videos
About
Welcome to low cost, high quality wedding videos! Prices start from £399 for all day filming and a cinematic highlight film, then you simply add any extra films you want!
Low cost, High Quality wedding videography!

Motionlight Wedding films is a videography company based in Manchester. Alan has a true passion for film and a degree in Video and Photography. He loves each project he works on and captures all the special moments, so they can be remembered forever.

You will receive fantastic value for money with up to 4 wedding films; a Cinematic Short Film of the best bits of your wedding, Ceremony and Speeches Film, plus your first dance filmed in full. Personalise your highlight video by choosing the music you would like to soundtrack it. Use your ceremony or first dance song for an emotional and memorable video.

Alan sets no time restrictions on coverage, he will be there from guest arrival to partying, for as long as needed to document the important bits. As an optional add on you can also have your first dance filme in full!

Please do not hesitate to get in touch to discuss your special day!
Exclusive offers
Bridal Prep Discount. | £50 Discount.
For brides that don't want or need the bridal preparations filming, take advantage of this offer and receive £50 off the total package price.
Ends Monday 1st November 2021
Enquire
Find Us
Reviews

8
Leave feedback

Melanie Slaughter
Alan was our videographer for our intimate wedding due to the pandemic. During the planning process he was always professional and able to adapt to the changing situation. Even though we only had 8 guests at the weddinf, Alan managed to make himself discrete while still getting some amazing footage. Thank you so much for our beautiful wedding video that still looks exactly like a wedding video should be despite everything else going on in the world.

Jenny Riley
We were Alan's first full wedding back after COVID lockdown and had the most amazing day. It was so intimate to have just 26 guests and we were lucky enough to have an evening reception as restrictions were lifted in time. I can't put into words how amazing the films are, he captured all the key moments and it's so worth having the full footage of your ceremony, speeches and dances to look back on. The highlight film was edited beautifully to our music choice and Alan caught every little detail and all the precious moments between guests. I'd 100% recommend him for an amazing quality and great value videography service. He was really easy-going and we didn't feel under a spotlight. He blended into the background and caught everything as it unfolded.

Thank you so much once again, will be recommending you to everyone we know with upcoming weddings

Beth Marr
Alan is amazing! Would 100% recommend that you have your wedding captured by him. We were blown away by the two videos we received and it was more than we could've asked for. Thanks again Alan :) x x


Emma Boffy
Thanks Alan for filming our special day! The film is amazing and we're so pleased we decided to capture our wedding. Alan was unobtrusive and created special memories that we will treasure forever.


Nighi Bajaj
Alan was amazing, he has captured our day so beautifully.
We're so glad he was our wedding videographer. He mingled well in the crowd, got us all the moments without us even noticing- the video is so natural- loving each and every one of them. I can relive the whole day with them. When we first received them in a quick turn around time we were crying laughing- it was perfect.
Truly captured us...
He captured the most special day in our life beautifully. It looks like a fairytale.... ❤️

Tracey Stewart
What an absolutely brilliant guy. Alan went out of his way to make sure he captured every part of my daughters special day. He got round everyone but never got in anyone's way - I don't know how he managed it but you just didn't know he was there. The finished product is AMAZING. If Alan is available to do your wedding video then get him booked. Thanks Alan for capturing the memories.


Sarah Hart
We can't thank Alan enough for the fantastic job he has done for our wedding video, the highlights video is amazing and makes us feel like we are living the day all over again each time we watch it.
We booked Alan after seeing the great job he did for my cousin's wedding. He was very easy to work with throughout the booking, was friendly and unobtrusive on the day and gave us a quick turnaround on the finished video.
Thanks so much!

Ross Calland
We are absolutely thrilled with our wedding video from Alan. He is a lovely guy and was so friendly and professional on the day, he really put us at ease and most of the time we didn't even notice he was there! The video he produced is better than we could ever have hoped for and they are wonderful memories to have. We would absolutely recommend him to anyone!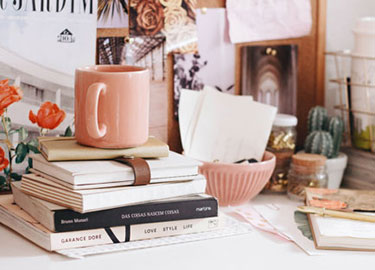 Your free account will also enable you to:

Easily manage and securely book your suppliers

Stay on top of wedding planning with our intuitive checklist

Keep an eye on spend with our budget tracker

Create and track your wedding guestlist

Plan your wedding on the go with our mobile app, downloadable via the App Store or Google Play
Thanks for your enquiry! You'll hear back shortly.
Couples interested in Motionlight Wedding Films also sent enquiries to the suppliers below too. You can simply send the same enquiry to them in one click.
Big Day Productions
8

Big Day Productions provides Affordable, Professional Wedding Photogra...
Cherish Wedding Video
8

9 YEARS OF WEDDING VIDEO BLISS: creating wonderful, beautiful, creativ...
Pedz Photography
8

Pedz Photography is a Husband and Wife run professional photography an...
Big Day Productions
8

Big Day Productions provides Affordable, Professional Wedding Photogra...
Cherish Wedding Video
8

9 YEARS OF WEDDING VIDEO BLISS: creating wonderful, beautiful, creativ...
Pedz Photography
8

Pedz Photography is a Husband and Wife run professional photography an...
Are you sure?
If you don't ask, you'll never know...
Continue to chat
Leave
Is this supplier not for you?
Explore other suppliers.
Motionlight Wedding Films
Sign up to our free planning tools today to save suppliers