The Elms
---
Worcestershire
The Basics
Ceremony license
Licensed bar
Can we bring our own wine
Are pets allowed
---
Style of venue:
Traditional, Rustic, Casual, Glamorous, Formal
What type of venue are you?
Country House, Hotel
Exclusive use:
Flexible
What kind of ceremony can we have?
Indoor civil ceremony
Ceremony capacity:
78
Dining capacity:
130
Catering:
In-house
Corkage:
£15 wine / £20 sparkling / £30 champagne
Do you have a late license?
Applications accepted, subject to availability
Do you have accommodation?
Yes - 23 bedrooms
Is accommodation included?
Depends on the package
What forms of payment do you accept?
Cash, Credit Card, Bank Transfer
About
The Elms is a beautiful country house hotel in rural Worcestershire, the perfect location for your special day. With fantastic facilities available and an array of wedding packages to suit, The Elms provides you with the wedding, large or small, that you've always dreamed of.
The Elms, a beautiful Queen Anne manor house, is set in picturesque gardens; providing you with a magical backdrop for your wedding. Our elegant rooms and lounges mean that your wedding day can run seamlessly indoors or outdoors without a hitch!

Licensed for civil wedding ceremonies, you're able to host your entire special day in one place, or just your ceremony alone. Our stunning private rooms can be transformed to create the perfect wedding breakfast room or reception room to suit your style.

Intimate weddings of up to 40 guests and grand celebrations of up to 130 can be accommodated and we'll work with you to create a smooth and stress free occasion. We offer a unique menu, choice of stunning event rooms and beautiful gardens.

The house can be booked for exclusive use, allowing you to utilize all the facilities on offer. From our onsite crèche and grounds, to the bar, spa, restaurant and 23 bedrooms.

We also offer space for marquees should you require more space.
Find Us
Reviews

5
Leave feedback

Peter & Amy
"My new husband & I would like to give The Elms thanks for our wonderful wedding experience. Our event, for 80, was handled professionally by Fern & her team at The Elms. All our guests had a fantastic time in this welcoming venue.

The food and drinks were a particular hit, but guests also commented on the luxury of the spa, the fantastic location with beautiful English countryside in view & the helpful friendly staff - who really felt part of the occasion.

We would recommend this as a venue for any couple, Fern will be able to tailor the experience to your wishes.

Our thanks to Fern and The Elms."

Jamie & Alex
"We had the most amazing wedding at the Elms, my mum suggested the venue as she had visiting before and thought it was lovely. It was just perfect for us as we were able to have a really intimate wedding in a very relaxed, luxurious and beautiful venue.

Fern and the team helped us through every detail and offered advice on suppliers, room layouts and even offered us their own brollies in case it rained (which we are glad to say it didn't).

The food and drinks were delicious, the food tasting session was one of the best bits of the wedding planning and another great excuse to visit. Our guests enjoyed using the spa and wandering around the gardens the day before. We were also able to get some great pictures of the children on the trampoline and playing with all the toys.

The building looked amazing in all the photos and the bridal suite was fabulous, we wish we could stay there forever and will most definitely look forward to our next visit.

We couldn't thank you more, it was the most wonderful wedding and the Elms, Fern and the team made it a magical and memorable day. One we will treasure forever."

Liz Cartwright
"I would like to say a big thank you for all your hard work with the planning of Lydia and Derek's Wedding Reception at The Elms. The day was just perfect with every attention to detail. All our guests enjoyed the day and night spent with you."

Matt & Nina
"We had an amazing wedding at The Elms and wouldn't have changed a thing. It was the best ever day and we have had lots of compliments from everyone about the food at dinner, how great the hotel is and generally what an amazing time they had. We had utmost confidence in Fern's organisation skills in the lead up to the day and this showed to be correct. She was always happy to answer any questions and to help find a solution if one was required. On the day and in the lead-up to the wedding we felt we were looked after very well. From being greeted after the ceremony with our glass of champagne to fast and efficient service at dinner.

The team who helped to look after the children did a great job - all the children had a brilliant time. This, coupled with having the hotel as exclusive use, meant that we had child-friendly wedding where the parents were actually able to relax and enjoy themselves too, knowing that their children were having a great time.

We would recommend anyone to have their wedding at The Elms."

James & Lizzie
"After 16 years together (and with an event-management-led career) my Husband and I had a very clear idea as to what we wanted in a Wedding Venue. After viewing some well-known places within Worcestershire, there was no question; The Elms won hands-down. From the initial enquiry to day after our wedding, Fern and The Elms' Team exceeded every expectation in spectacular style. Fern was unconditionally attentive, always available and executed our every wish exactly as requested - however small.

From the Friday night, through to the Sunday, The Elms showed us nothing but sheer indulgent attentiveness and an abundance of kindness. We were spoilt. The wedding was an absolute dream. Every detail exactly as we pictured. Throughout the day the staff were attentive (but almost invisible) and the food was the very best we've ever eaten - sensational!

We can't thank or recommend The Elms enough for giving us a very happy and very memorable day.

Mr and Mrs Armstrong"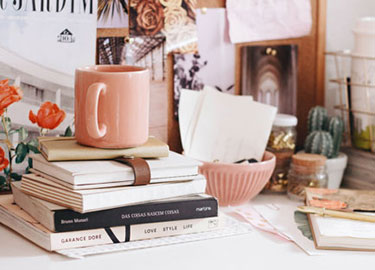 Your free account will also enable you to:

Easily manage and securely book your suppliers

Stay on top of wedding planning with our intuitive checklist

Keep an eye on spend with our budget tracker

Create and track your wedding guestlist

Plan your wedding on the go with our mobile app, downloadable via the App Store or Google Play
Thanks for your enquiry! You'll hear back shortly.
Couples interested in The Elms also sent enquiries to the suppliers below too. You can simply send the same enquiry to them in one click.
Park Hall
5

We are the largest licensed civil ceremony venue in Worcestershire wit...
£4,310 - £14,650
per head
The Mill Barns
5

The Mill Barns is a brand new no-corkage waterfront venue offering cou...
Blakelands Country House
5

Set in the heart of the South Staffordshire countryside, providing a u...
Park Hall
5

We are the largest licensed civil ceremony venue in Worcestershire wit...
£4,310 - £14,650
per head
The Mill Barns
5

The Mill Barns is a brand new no-corkage waterfront venue offering cou...
Blakelands Country House
5

Set in the heart of the South Staffordshire countryside, providing a u...
Are you sure?
If you don't ask, you'll never know...
Continue to chat
Leave
Is this supplier not for you?
Explore other suppliers.
Sign up to our free planning tools today to save suppliers