The Regency Solihull
---
West Midlands
The Basics
Ceremony license
Licensed bar
Are pets allowed
---
Style of venue:
Modern
What type of venue are you?
Hotel
Exclusive use:
Flexible
What kind of ceremony can we have?
Indoor civil ceremony
Ceremony capacity:
Regency Restaurant – 80, Crown Suite - 90, Four Ashes Suite - 100
Dining capacity:
120
Catering:
In-house
Corkage:
n/a
Do you have a late license?
Yes main hotel bar is 24 hour
Do you have accommodation?
Yes – 111 rooms
Is accommodation included?
Depends on the package
What forms of payment do you accept?
Cheque, Cash, Credit Card, Bank Transfer
About
Here at The Regency Hotel we understand no two weddings are ever going to be the same. We can prepare a bespoke Wedding package to create your dream day to make it unique to both your styles or you can select one of our expertly designed packages for all your wants and needs.
The Regency Hotel is the perfect wedding venue in Solihull for your big day. Our wedding venue enjoys a great location near Birmingham, situated in the leafy suburbs of Shirley, but also close to major road and rail networks and Birmingham International Airport.

We offer a professional and dedicated team so, whatever ideas you have for your wedding, we will do our best to accommodate them and can tailor your special day to match your individual requirements.

Our hotel's excellent wedding facilities include 2 large, air-conditioned function rooms that can hold up to 120 guests for a daytime reception and 150 for an evening reception, plus 111 rooms and suites capable of accommodating large groups of guests. We hold a Civil Wedding Ceremony License which allows you to hold both wedding ceremony and wedding reception at The Regency Hotel in Solihull.

Our Regency Restaurant, Four Ashes Suite and the Courtyard Garden are ideal settings for welcome drinks and photography.
Find Us
Reviews

7
Leave feedback

Jean Flynn
We had an amazing Wedding at this hotel. Staff made us feel totally relaxed their organisation was first class and could not be faulted in anyway. They made it a day to remember. Our guests were made to feel relaxed also, they could not do enough for us and the manger was alway to hand . Our wedding coordinator was wonderful and kept us updated with dates for meetings prior to the wedding and made sure with the support of the manger that the day's events ran smoothly. All in all they were amazing! I would and will recommend any couple getting married to do it here. If we could do it again we would do it here in a heartbeat. Outstanding service. Food was wonderful and the evening buffet was plentiful. Evening DJ was great and was happy to follow our request. Bar staff also brilliant and entertaining with their dance moves. Thankyou from Mr and Mrs Flynn

L Willis
We had an absolutely amazing day celebrating our wedding at The Regency Hotel. The restaurant where we had our wedding breakfast and the evening suite were both set up beautifully and promptly ensuring that everything ran according to plan, our guests loved the meal served by the friendly and polite staff and Craig worked hard all day to make sure we were happy. Even after a bit of a dramatic morning, (not the hotels fault) it didn't ruin our day and the hotel more than lived up to our expectations. The bridal suite was immaculate and very spacious which was perfect for me and my bridesmaids to get ready in, and I know a lot of our guests who stayed were also happy with their rooms. Thank you to Craig and Hannah for helping in the planning and preparation for our perfect day, they really made our dreams come true!!

Gemma W
My husband and I had our wedding breakfast and reception here on the 11th July. We couldn't have asked for a more perfect day. Everything was ran very professionally from start to finish.
The food was excellent and everything ran on time and all the guests commented on how nice the food was.
Some of the guests on here moan about the hotel, we had approx 50 guests stop in the hotel of all different age groups and there was not a single complaint from one of them!
The waiters and bar staff were friendly and even showed some of our guests how to do the Cha Cha slide and Gangnam Style
A special thank you to Craig and Hannah who made our day so perfect and one that we'll never forget.
Highly recommend this hotel as a wedding venue and just wish we could do it all again.

Jamie Starr
We had our wedding here and it was fantastic we couldn't of asked for better!! Craig and Hannah were so brilliant made sure everything went without a hitch. Our family and friends aren't easy to please but not one of them had a single complaint. We had a really simple but lovely wedding not a lot of fuss but we loved every minute, thank you both so much!!!!

Margo and Chris
We had our wedding reception here, it was absolutely brilliant from start to finish the whole experience was amazing, the set up of our room for our wedding breakfast was beautiful and perfect couldn't of asked for it any better, the staff throughout the whole meal and day was really helpful and constantly on the ball with everything, our food was superb, the night guests arrived and our set up was also fab with dj and buffet set up and bar staff was all brilliant, all our guests that were invited have been commenting what a fantastic day they had and how beautiful the set up was and great the staff was. A massive thankyou to Kiya Lewis who organised our day and made it so special and was there all day and night until the end and made sure everything was to plan, and a massive thankyou to Craig (the manager) who was also there all day and night and made it so perfect for us all, they both went out if there way to make sure everything and everyone was ok. (THEY MADE OUR DAY MORE THAN PERFECT) we would recommend this hotel to everybody for there wedding ,for a meal ,hotel stay or even just drinks the whole experience is wonderful. I would give it 5star , our bridal suite was perfect and all our guests loved there rooms.
Overall everything was perfect, Thankyou very much, would also recommend Kris oughton for centre pieces and wedding decor as he made our room look beautiful (we had a wishing well for our cards , this was a great idea and looked lovely).
The grounds are perfect to for photos and there's plenty of room for guests and enough staff to help throughout the whole hotel. We really loved it!

Becky
Booked a wedding at this hotel and had the most fantastic day ever! From start to finish nothing was too much effort for staff. Our wedding organisers Lara Thorpe and Craig Lovell were exceptional and made the day run very smoothly, with a perfect balance of professionalism and warmth. Everything was organised down to the smallest detail and they made sure that everything was ok for us and the guests throughout the day. Lara and Craig went above and beyond to make sure that the day was wonderful for us and one that we will never forget. The staff on hand at the wedding breakfast were so efficient and polite, which was commented on by many of our guests. Rooms were exceptionally clean and spacious and breakfast was very nice. We would recommend this hotel for weddings, parties or just a relaxing break away. Thank you Lara, Craig and the rest of the staff at the Regency.

Ian R
We had our wedding reception at this hotel and the whole day was managed brilliantly by the Operations Manager and Hannah Rose (wedding events manager). The Facilities and food were excellent and the service was outstanding. We had 50 people stay over and no one made a negative comment about the rooms or facilities. Good hotel and very good at managing weddings. Thanks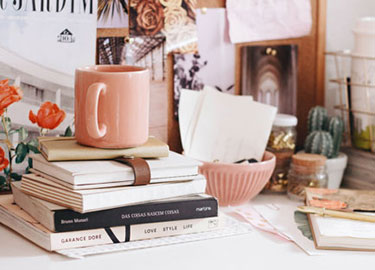 Your free account will also enable you to:

Easily manage and securely book your suppliers

Stay on top of wedding planning with our intuitive checklist

Keep an eye on spend with our budget tracker

Create and track your wedding guestlist

Plan your wedding on the go with our mobile app, downloadable via the App Store or Google Play
Thanks for your enquiry! You'll hear back shortly.
Couples interested in The Regency Solihull also sent enquiries to the suppliers below too. You can simply send the same enquiry to them in one click.
The Mill Barns
7

The Mill Barns is a brand new no-corkage waterfront venue offering cou...
Pendrell Hall
7

Late Availability Offer! £500 OFF All Remaining Summer 2020 Dates!
The Manor House Hotel
7

On Moreton-in-Marsh High Street, in the heart of the Cotswolds, you&rs...
The Mill Barns
7

The Mill Barns is a brand new no-corkage waterfront venue offering cou...
Pendrell Hall
7

Late Availability Offer! £500 OFF All Remaining Summer 2020 Dates!
The Manor House Hotel
7

On Moreton-in-Marsh High Street, in the heart of the Cotswolds, you&rs...
Are you sure?
If you don't ask, you'll never know...
Continue to chat
Leave
Is this supplier not for you?
Explore other suppliers.
Sign up to our free planning tools today to save suppliers