Highbury Hall - Wedding Venue & Catering
---
Birmingham
The Basics
Exclusive use
Ceremony license
Licensed bar
Can we bring our own wine
Do you have a late license
---
Style of venue:
Traditional, Rustic, Gothic, Formal
What type of venue are you?
Country House, Historic
What kind of ceremony can we have?
Indoor civil ceremony
Ceremony capacity:
100
Dining capacity:
100
Catering:
In-house
Corkage:
£9+VAT per bottle
What forms of payment do you accept?
Cheque, Credit Card, Bank Transfer
About
Highbury Hall is the perfect wedding venue for up to 100 daytime guests for your civil ceremony and wedding breakfast with a further 60 guests for the evening reception.
Located only three miles from Birmingham city centre, Highbury Hall offers the best of both worlds. Excellent road and rail networks make it easily accessible, yet, with its tranquil and secluded setting, you could be forgiven for thinking you were in the heart of the countryside. Whether you join us for business or pleasure, you are guaranteed a prompt and efficient service and the very highest levels of attention and consideration.

Our professional catering team are available on site to provide quality cuisine for every need. From a stylish finger buffet to an elegant banquet, our team of Event Co-ordinators will be happy to suggest suitable menus and wines to compliment your meal for any occasion.

Enjoy the privacy and tradition of this magnificent Grade II listed mansion house. The country setting, fine cuisine and the personal service offered create exactly the right atmosphere for business and hospitality entertaining alike.
Find Us
Reviews

9
Leave feedback

Debra
A big thank you to everyone at Highbury Hall - Shirley, Derek and Brenda, who all helped my sisters surprise 50th birthday luncheon go so well on New Years Eve. I can speak for all of the guests who told us they thoroughly enjoyed the event and the venue which is a hidden gem in the middle of Birmingham! Thanks to Shirley for making the booking so smooth and Derek for whom nothing was too much trouble on the day. He took away so much of the stress and presented myself and my sister with a bottle of Prosecco which was lovely!
I am now looking for an excuse to go back - I cannot praise the team highly enough - many thanks.

Anonymous
I have worked along side Wayne and his team over this weekend 24th/25th February for a wedding Victory & Daniel from my first meeting to my last goodbye tonight I cannot thank Wayne enough he has gone above and beyond everything amazing you pulled out all stops can't thank you enough thankyou also to Adrian Derick and all the rest of the staff fantastic

Anonymous
Highbury hall is an amazing venue me and my husband got married just before Christmas on the 22nd December and had the best day in such a lovely place. The staff were so helpful and especially Wayne. I would definitely recommend this place.

Anonymous
Had our wedding here on the 24th November 2017. Day was co-ordinated perfectly thanks to Wayne and the other staff. It was very calm and every detail went exactly how we wanted it to go. Food was lovely and had so many compliments on the venue from the guests too. Very happy memories and gorgeous photos thanks to the venue decor and the weather of course.
Thank you for our little present too it went down a treat!

Anonymous
It's really hard to put into work how fabulous highbury hall is.The venue itself is just stunning every staff member worked so hard to make everything perfect for us with no problems so thank you everyone .Big thank you to Derek for making sure everything run as it should too.i highly recommend to anyone considering there wedding here to go ahead and book you won't be disappointed

Anonymous
Myself And my husband got married here on the 9th of June 2017 , and we have to say we have not regretted booking here for a single minute. Highbury Hall is a beautiful building with a beautiful setting and it's everything we wanted and imagined it too be. The staff were fantastic from start to finish , nothing was ever too much trouble and the wedding day was the most perfect day of our lives thank you to the help of Wayne who made the day absolutely stress free and fabulous. We can't recommend it rate this venue enough and we can't thank you all enough for your support and help on the day .... we wish we could do it all again every single week ..... amazing

Anonymous
Attended a wedding here yesterday! The venue was beautiful! The staff were amazing and the food was fantastic!! Every course was better then the last and my children felt very relaxed !

Anonymous
Attended a friends wedding at Highbury Hall yesterday, what a hidden gem! Beautiful, historic building. Friendly and helpful staff. A thouroughly good time was had by all.

Anonymous
Derek was absolutely fantastic on our wedding day - he made sure everything ran smoothly and put us completely at ease. Thank you Highbury Hall for our fantastic wedding day. All staff were very friendly and Sam and Derek really went above and beyond to make sure we were happy!
Get pricing and availability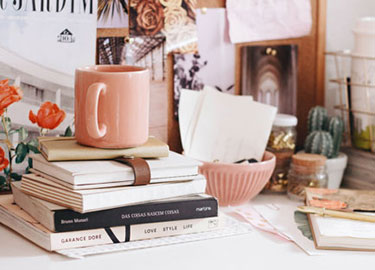 Your free account will also enable you to:

Easily manage and securely book your suppliers

Stay on top of wedding planning with our intuitive checklist

Keep an eye on spend with our budget tracker

Create and track your wedding guestlist

Plan your wedding on the go with our mobile app, downloadable via the App Store or Google Play
Thanks for your enquiry! You'll hear back shortly.
Couples interested in Highbury Hall - Wedding Venue & Catering also sent enquiries to the suppliers below too. You can simply send the same enquiry to them in one click.
Birmingham Museum & Art Gallery
9

This Grade 11* listed building provides a unique and sophisticated ven...
Soho House Museum
9

Offering elegance, charm and Georgian style, Soho House is a delightfu...
Blakesley Hall
9

Located some six miles east of Birmingham city centre, Blakesley Hall...
Birmingham Museum & Art Gallery
9

This Grade 11* listed building provides a unique and sophisticated ven...
Soho House Museum
9

Offering elegance, charm and Georgian style, Soho House is a delightfu...
Blakesley Hall
9

Located some six miles east of Birmingham city centre, Blakesley Hall...
Are you sure?
If you don't ask, you'll never know...
Continue to chat
Leave
Is this supplier not for you?
Explore other suppliers.
Highbury Hall - Wedding Venue & Catering
Sign up to our free planning tools today to save suppliers