Priston Mill
---
Somerset
The Basics
Ceremony license
Licensed bar
Can we bring our own wine
Do you have a late license
---
Style of venue:
Traditional, Rustic, Casual
What type of venue are you?
Country House, Barn, Farm, Outdoor Space
Exclusive use:
Flexible
What kind of ceremony can we have?
Indoor civil ceremony, Outdoor civil ceremony, Nearby church
Ceremony capacity:
150
Dining capacity:
150
Catering:
In-house
Corkage:
£9.75-£11.50
Is accommodation included?
N/A
What forms of payment do you accept?
Cheque, Cash, Credit Card, Bank Transfer
About
Priston Mill is located in the countryside within close to Bath & Bristol. There are two historic venues to choose from, The Tythe Barn & Watermill, both set within their own private, picturesque gardens. It is a simply stunning place for wedding ceremonies & receptions, run by a dynamic team.
Tythe Barn
The stone walled 18th century Tythe Barn, with high vaulted roof with exposed timbers, has adjoining comfy seating areas and well-stocked bar. It's ideal for ceremonies and receptions with 80-150 guests and up to 200 for the evening. There are secluded gardens with lush green lawns, manicured flower beds, pergola, old withy tree and little stream, perfect for drinks receptions and photos.
Watermill
There is a rustic charm to the Watermill with the old iron waterwheel rumbling in the background, yet inside the furnishings are cosy & contemporary in style.
The mill stands centre stage in its attractive gardens offering a choice of backdrops - the garden archway, pagoda, millstone water feature and tranquil millpond – all of which come with country views beyond.
Ceremonies for 50-90 guests can take place either in the picturesque Watermill garden or inside. This is a perfect venue for a more intimate wedding, also 50-90 guests for a reception, and up to 130 in the evening.
Find Us
Reviews

18
Leave feedback

Roger Morrad
We had our wedding reception here in 2012 and after spending far too many weekends looking at dozens of venues, a friend of ours recommended them. The Mill is stunning and the Tyne Barn seriously impressive. We found every single member of staff helpful, nothing was too much effort (We had lots of questions) and they really made us and our guests feel at home. We'd suggest doing a menu tasting as we turned it into part of a pre-wedding fun day out and when it comes to the food, WOW, Honestly THE best. Plenty of local places for friends and family to stay (Well priced and great value, ask for the suggested list) and a great part of the world to spend a few days in as we did before the honeymoon. Top marks from us our very envious guests!

Emma
We had such an amazing wedding day at Priston Mill, it was perfect for us! The venue was gorgeous and we loved the beautiful countryside surrounding. All our guests commented on how good the food was, it was delicious! Everything was well organised and flowed really well, so we were able to just enjoy the day! We would highly recommend.


Biltis & Simon Hammond
Wow - what else can I say. We had the best day and you made all our guests feel special. So many compliments all round about the food which was just perfect. Would recommend 100%. Day was so smooth and stress free and the water mill was the perfect setting.

Andrew & Susannah Henderson
I believe you are doing everything perfectly. The feedback from our guests was that it was one of the best weddings they have been to and that needs to be attributed to your staff, the food and the venue itself.

Bella Sivya
We'd really like to express our sincere gratitude to all of the staff there and to everyone involved. From the bar staff to the kitchen. And everybody in between. The day was absolutely flawless. The weather was beautiful, everything ran smoothly and to schedule. The staff were very helpful throughout the whole day and night. The food was excellent. The wine was lovely. It was just a perfect day. We had many guests complementing how beautiful everything was and what a stunning venue it was. We looked at many different wedding venues before deciding to go with Priston Mill and based on how well everything went, we were both so happy and it confirmed with us that we had 100% chosen the right venue. We would be very happy to recommend Priston Mill to anyone.


Emily Mulligan
From our very first enquiry we felt very well supported and valued. We felt like we were the only wedding you were dealing with - such personal service. Any questions we asked we didn't feel stupid and allowed us to be in control of the whole day.


Sean & Katie
The seamlessness of everything on the day was the most impressive thing - everything happened per the timetable already discussed. Our table decorations and settings were laid out perfectly. Everyone received the meals they were expecting with no issue. Finally the whole team looked happy to be there on the day and were a very helpful and calming influence.

Francesca & Will
We wanted to drop you a note to say thank you so much for running our wedding so beautifully on Saturday night. We knew from the moment we met Olivia and saw the Tythe Barn that Priston Mill was the venue for us, and we were not disappointed in any way. The Christmas tree especially surpassed our expectations!!! Our guests have all raved about the food and beautiful layout of the venue. I think they greatly appreciated the bar as well (the bride certainly did anyway). Both of our parents have remarked how easy everything has been. We still can't believe we just dropped everything off and you made it look so spectacular. Thanks for going the extra mile with our new guest book too. In a nutshell we loved our wedding and wouldn't change a single thing!


Mr & Mrs Forrest
Thank you for the most phenomenal wedding day! Kim was fantastic during all the organisation, her calm manor ensured we worried about nothing, even responding to emails the night/morning before at 1am!! We met Jake on the day and can not thank him enough, he was fantastic and ensured the day was faultless. We were concerned that because you manage weddings everyday that it would not feel very personal, but how wrong we were! You made sure no question was too silly and that our day was so special and important. We opted for the 'to dine' menu option and the food was amazing, all our guests commented on how great it was. We can not thank you all enough, especially Jake and Kim. Can we do it all again?!

Mr & Mrs Simmonds
Kim, thank you so much for the best day of our lives. The day went seamlessly and everyone commented on how beautiful the venue was, and how stunning the food was especially the gravy! We couldn't have done it without you and meeting Chris for the first time this week he went above and beyond and couldn't do enough for us . Thank you both it was truly epic. xx

Leanne & Luke
To Olly & The Team, Thank you so much for organising and managing the day of our wedding. From the venue, the food, the setup and overall running of the day, it was truly stunning and we are so very grateful! The support and guidance you gave us and the pressure you took off us was incredibly helpful. Thanks again!

Aimee Roberts
We got married in the Tythe Barn on 30/12/16 and it was perfection! I can't stop talking about it...it was incredible! The venue is as beautiful in the night as it did in the day. Laura Langley who ran our day was brilliant from start to finish and the run up to the wedding. Laura couldn't do enough for us! The amazing waiting staff and chefs who catered for many tricky meal options...gluten free, diabetic, veggie, vegan and children...this was not a problem for them. We had an amazing day and I wish I could get married there every year!! Highly recommend this venue!! Thank you so much Priston Mill xx


Abigail Johnson
Priston Mill was the only venue we visited, and once we did we knew it was perfect for us. Olivia showed us round and answered all our questions, including the possibility of us having our small dog as our ringbearer. We got married in the Tythe Barn on March 3rd: the weekend 'The Beast from the East' landed, and despite our nerves and concerns in the run up to the day we need not have worried. Paul worked hard to reassure us and the day itself went without a hitch. The food, access and service from staff were all excellent. We were able to drop off decorations in advance of the day and collect them easily the next morning, and the staff worked very hard to set everything up perfectly so we didn't have to worry about it. Thanks again to Paul and everyone at Priston Mill!


Esther Thomas
Our wedding day was absolutely amazing, and the team at Priston were a huge part of that. They made it so easy and everything ran so smoothly that all we had to do was enjoy ourselves. The grounds are beautiful, the space works really well for different size parties and the food is incredible. Thank you!


Komilla Dayment
Matt and I got married at Priston Mill on 02/01/2020. It was such a magical day! Thank you so much for adding all the little touches that made our small details reality. You worked so hard to bring it all together and we are so grateful. The venue was loved by all and the food was incredible. Please say thank you to the chefs for adding an Indian element to the food. All of the staff were incredible in making it the best day ever; Paul, Olly and Olivia (to mention a few). Thank you so much

Vicki Higgins
Thank you so much for helping us make our wedding day the best day of our life's! We fell in love with this Priston Mill nearly 2 years before we got married! It is a perfect place if you want to a beautiful setting, with high ceilings and amazing features! Jake and the team did everything they could to make our day go perfectly and we cannot thank them enough! I wish we could do it all again!!


Rachel Holmes
Priston Mill is such a beautiful venue! Everything about our wedding (including amazing and prompt communication throughout the whole build up/planning) was so fantastic and helped make the day even more memorable. We had Paul doing all our communication and our planning meeting - he was so professional and informative, helpful and responsive. Kim then ran the day for us and was an absolute superstar! She put me at ease when I was nervous and made sure everything just ran smoothly. The day just went by without a glitch and I know that this was down to those working with us that day at the Tythe Barn. The venue is gorgeous and so many of my guests have come to tell me how stunning the venue was and they have ALL said that the food and drinks at the venue were superb! I chose to have a sit down meal and then a hog roast for our evening guests and it was all fantastic! Thank you Priston Mill, your wonderful venue made our wedding perfect and we hold such lovely memories from the day! I highly recommend Priston Mill as a wedding venue - stunning!


Bill & Beth Luton
Bill and I just wanted to say a massive thank you for everything you did to ensure we had the most perfect day on Thursday 15th August. You were all professional throughout and couldn't do enough for us. Priston mill was the perfect venue for us and all of our guests commented on how the food was outstanding. We fell in love with the watermill straight away and it completely lived up to and exceeded our expectations.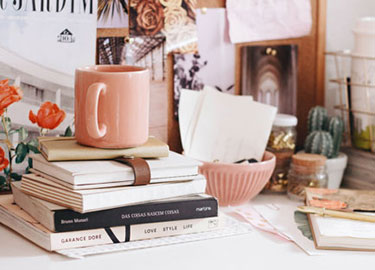 Your free account will also enable you to:

Easily manage and securely book your suppliers

Stay on top of wedding planning with our intuitive checklist

Keep an eye on spend with our budget tracker

Create and track your wedding guestlist

Plan your wedding on the go with our mobile app, downloadable via the App Store or Google Play
Thanks for your enquiry! You'll hear back shortly.
Couples interested in Priston Mill also sent enquiries to the suppliers below too. You can simply send the same enquiry to them in one click.
Bannatyne's Charlton House Hotel
18

Charlton House, Somerset is the most romantic of locations which will...
Coombe Lodge
18

Captivating, romantic and altogether enchanting. Exclusively yours, ne...
Berwick Lodge
18

Berwick Lodge is a beautiful country country house set in 18 acres of...
Bannatyne's Charlton House Hotel
18

Charlton House, Somerset is the most romantic of locations which will...
Coombe Lodge
18

Captivating, romantic and altogether enchanting. Exclusively yours, ne...
Berwick Lodge
18

Berwick Lodge is a beautiful country country house set in 18 acres of...
Are you sure?
If you don't ask, you'll never know...
Continue to chat
Leave
Is this supplier not for you?
Explore other suppliers.
Sign up to our free planning tools today to save suppliers