Bannatyne's Charlton House Hotel
---
Somerset
The Basics
Ceremony license
Licensed bar
Can we bring our own wine
Corkage
---
Style of venue:
Traditional, Rustic, Glamorous, Formal
What type of venue are you?
Country House, Hotel, Outdoor Space
Exclusive use:
Flexible
What kind of ceremony can we have?
Indoor civil ceremony, Nearby church
Ceremony capacity:
120
Dining capacity:
120
Catering:
In-house
Do you have a late license?
We offer a 1am extension for a fee
Do you have accommodation?
Yes - 28 bedrooms
Is accommodation included?
Depends on the package
What forms of payment do you accept?
Cash, Credit Card, Bank Transfer
About
Charlton House, Somerset is the most romantic of locations which will make your Wedding Day truly special. This stunning country retreat can be yours for your special day. From intimate weddings to exclusive hire of the hotel & it's grounds.
A friendly welcome greets you from the moment you step through our front door. From your initial enquiry, to the day itself, our professional and attentive team will be there to support you throughout each and every step of your planning process. Whether enjoying every moment of your wedding day with us, including saying "I do", or simply choosing individual elements to suit your preference, your day will be tailored perfectly to your requirements ensuring that your wedding, is the one of your dreams. Boasting 28 bedrooms, including the spectacular Bridal Suite, your guests can make this their home for your special day, helping to provide a wonderful setting to catch up with friends and family before and after the celebrations. With menus designed to meet your exact specification and fine wines sourced from around the world, you can be sure that your personal tastes are reflected throughout every aspect of your day.
Find Us
Reviews

7
Leave feedback

David Oram
Brilliant setting for a wedding. Went like clockwork from start to finish thanks to great planning by their wedding team and the waiting and catering staff. The food deserves special praise. Considering over 100 people were catered for ,the standard was unbelievable . If I'd had the same meal in a restaurant when they were cooking it to order for, say, 2 people I would have been mightily impressed but to maintain that high standard for over 100 people is more than impressive. The ambience is delightful and the rooms beautifully decorated and presented. We couldn't have chosen a better venue. Congratulations and thanks to the staff - nothing was too much trouble and they worked their socks off.

Tim Ambrose
Our whole experience of organising our 'exclusive use' wedding day at Charlton House has been absolutely A1. Our wedding coordinator Megan, was efficient, friendly, organised and knowledgeable making the process of coordinating such a momentous event relatively stress free and easy hence our wedding day was absolutely perfect. All of the staff were superb with a special mention to Julian for his expertise in all areas! Would highly recommend anyone to celebrate and have their wedding day here.

Emma Ceely
Our day went perfectly in every detail. Our wedding organiser Megan was amazing, nothing was too much trouble and she was always cheerful. On the day, our excellent master of ceremonies Julian had control of everything. The food was delicious, there was not one plate that wasn't empty. We had personal service from the chef James. All the staff have been friendly, helpful and polite on each time we have visited and the surroundings were beautiful. We stayed in the bridal suite and had the most comfortable bed ever with stacks of pillows. If we were getting married again, we would still choose Charlton House.

Oliver Higgs
Charlton House was the venue for our wedding at the end of December. I cannot sum up their exceptional service and hospitality in one word - we really were made to feel incredibly special and every need was catered for and more. My wife stayed down the night before our wedding with some of her family, and I joined her with a large number of our family on the night of the wedding. Not one of our party had a negative word to say about the rooms - they are incredibly clean, well-stocked and the 24hr room service is a lovely addition. They are also full of character, which is a lovely change from the emotionless, sterile rooms that are often found in hotels. The superior deluxe rooms backing onto the spa are particularly nice, and the bridal suite is incredible. A dip in the roll-top bath at the end of a hectic day was the icing on the cake. The food during our day was exceptional - we enjoyed various lunches, a superb 3-course wedding breakfast and delicious canapés and evening snacks. Breakfast the next day was also particularly delicious, with a cold buffet with a huge choice as well as a lot of hot options from the menu. Again, not one of our party had anything but praise for the food. All of the staff could not do enough for you - as previously mentioned, our guests and us were made to feel incredibly special. This was spearheaded by Julian, who was the most attentive and altruistic maitre-d we could have asked for. After our lovely breakfast we spent our time in the spa, which is clean, relaxing and very luxurious. Overall, the staff, food, and rooms were incredible, and we were made to feel welcome and very much at home. We would like to thank everyone at Charlton House for making our special day so amazing, and we will definitely be returning for our anniversary!

Holly and Miles
We held our wedding reception here on 17th June 2017 and were blown away with the impeccable service provided. Megan was so helpful throughout the planning stages and on the day Julian was so helpful in organising everyone and hosting the event. The serving staff were faultless and the wedding breakfast was amazing, everyone was raving about the quality of the food! The venue is absolutely beautiful and we have so many amazing photos from the grounds and hotel which we are so happy with. The rooms were lovely, clean and comfortable. We would absolutely recommend this venue and hotel!

Adam and Emma
We had our wedding at Charlton House, I wouldn't normally write a review but having been to other weddings since ours I genuinely feel it was fantastically organised and ran. From the moment we first enquired to the time the day ended it was perfect and a day we will never forget.

We will always remember the day and what Charlton House did to make the day so special. All the staff could not have done more to make us feel at ease and as relaxed as possible on the day.

Special thanks to Megan who organised everything in the run up until the day and Julian who acted as the master of ceremony - both were absolutely great!

Many thanks,

A&E

Andy and James
We had our wedding at Charlton House this weekend gone. It was AMAZING. The staff from the moment we booked were beyond kind, fabulous and just so helpful. On the weekend we had exclusive use of the property, It was magical. Megan the wedding co-ordinator was fantastic from the moment we decided to book. All our hundreds of questions, emails and telephone calls were always answered with kindness and calmness. ALL of our guests loved the hotel, the food and thought ALL the staff were amazing, from reception staff, house keeping, restaurant staff and of course Julian - everyone was AMAZING. It was beyond amazing and the staff made it that way from the start. We will never forget our day.
The guests loved the spa and rooms, I am sure you will be getting a lot of business from them soon. Before we decided on Charlton House we had visited and stayed over 4 times, it was always a special place and the high level of customer service was always consistent and we knew this was the place for us to begin our future together. Thank you does not seem enough. But THANK YOU from the bottom of our hearts.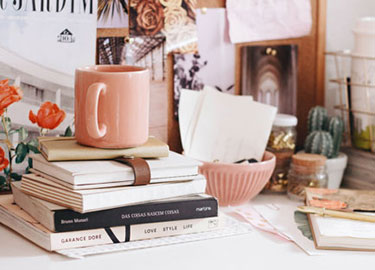 Your free account will also enable you to:

Easily manage and securely book your suppliers

Stay on top of wedding planning with our intuitive checklist

Keep an eye on spend with our budget tracker

Create and track your wedding guestlist

Plan your wedding on the go with our mobile app, downloadable via the App Store or Google Play
Thanks for your enquiry! You'll hear back shortly.
Couples interested in Bannatyne's Charlton House Hotel also sent enquiries to the suppliers below too. You can simply send the same enquiry to them in one click.
The Longhouse
7

Set in a romantic location overlooking the tree tops, our beautiful we...
North Cadbury Court
7

Welcome to North Cadbury Court, one of the finest houses in South West...
Chaffeymoor Grange
7

A beautiful house in a stunning location, Chaffeymoor Grange offers a...
The Longhouse
7

Set in a romantic location overlooking the tree tops, our beautiful we...
North Cadbury Court
7

Welcome to North Cadbury Court, one of the finest houses in South West...
Chaffeymoor Grange
7

A beautiful house in a stunning location, Chaffeymoor Grange offers a...
Are you sure?
If you don't ask, you'll never know...
Continue to chat
Leave
Is this supplier not for you?
Explore other suppliers.
Bannatyne's Charlton House Hotel
Sign up to our free planning tools today to save suppliers