Casey's Cordingley Hall
---
Shropshire
The Basics
Licensed bar
---
Style of venue:
Modern, Casual
What type of venue are you?
Alternative, City
Exclusive use:
Flexible
What kind of ceremony can we have?
Nearby church
Ceremony capacity:
200
Dining capacity:
180
Catering:
In-house
Corkage:
N/A
Do you have a late license?
Until 1am
What forms of payment do you accept?
Cheque, Cash, Credit Card, Bank Transfer, PayPal, Other
About
Casey's is a bespoke Black and white themed venue perfect for weddings as any colour scheme looks amazing. With a beautiful piano room reception and marquee styled ballroom with huge mirror ball it literally has everything you need for a wedding reception.
Having been nominated in a national competition for two years running as the UK number 1 entertainment venue it is no wonder brides are choosing our friendly venue to host the most incredible receptions. With a team who are interested in making it your way for your day we can help you decide on how and what is the best options even on small budgets. However just because we beat all hotels locally by at least 50% of their prices doesn't mean you have to cut corners. Our team are on hand to lay out your favours set the room how you imagine and take acre of all the hard work...you simply are there to enjoy the day. With lots of entertainers on hand a custom built bouncy castle for events with lots of kids and a fantastic team of chefs and staff we can provide a day that says "YOU". No package A B or C to restrict and we can cater for most requests no matter how unusual!
Find Us
Reviews

14
Leave feedback

Kirsty W
From the day I booked my Wedding Casey's were amazing friendly, helpful and nothing was to much trouble they really took the stress out of organising my big day I will forever be thankful to Casey's and all the staff

Susan M
Wonderful night at my cousins wedding loved the special cabaret show they booked too. We haven't enjoyed a night like that for years.

Jo S
Had my wedding at caseys what a fabulous day. Staff couldn't have been anymore help and friendly and what's more so professional they made me relax and enjoy the day without worries. It was perfect!

Jan J
Had our evening wedding reception here in April - very helpful staff, nothing was too much trouble. Great food, helpful from start to finish - thanks.

Sara S
I held my pre wedding at Casey's it was perfect. The team were fabulous and actually wished it was bigger so I could have had my wedding there but my wedding had over 500 guests. Can't fault it in any way, they were also very understanding as the staff are not from my culture but were very accommodating and actually knowledgeable in what I would be requiring. Lots of friends and family I'm sure will be hosting events there too!

Louise P
We had our Wedding at Casey's and i can't stress enough how amazing this company is Laura was great at helping us before hand and laying up making sure everything was perfect and the staff on the day couldn't help us enough they took all the stress out of our big day

Stacey D
When we had our wedding at Casey's all of our guests had a briliant time, the entertainment was great and even the childrens entertainment was spot on. Food was lovely and nothing was too much trouble for any of the staff!

Susan B
We held our UK wedding reception at Casey's as we got married abroad, they staff were really helpful from start to end. Would highly recommend!

Bill H
Had my wedding at Casey's, everyone said that they loved the service that the staff provided, they were well dressed and very polite. Would definitely recommend this venue for other weddings & parties!

Lisa L
My daughter had her wedding here brilliant venue would recommend it it the staff where friendly nothing was to much trouble would highly recommend caseys

Laura L
Well where do I start this place is amazing I had my wedding here and wow they were amazing the place looked out this world staff were friendly and helpful not just on the night but through all the planning aswell nothing was to big or to small for them food that was served was lovely highly recommended also party nights here are fun hen party I had here and yet again the staff were brilliant x

Marg M
I have been to quite a few venues there including my own wedding the manager is very professional in all aspects also the staff are very polite helpful and nothing is a problem to them I would recommend Casey's to anyone. it's what Telford needs somewhere fun, good place to be and very affordable .

Louise B
Caseys Helped me plan and host the most amazing wedding day for my best friend. Nothing was too much trouble and the event went so smoothly. It looked beautiful great wedding venue.

Stuart W
My wife & I first experienced Casey's when we booked it to celebrate renewing our wedding vows on our 20th anniversary. Casey's is very classy & stylish inside with superb decour. Nicola & Adrian are fantastic & make you feel realy welcome. The staff are very friendly & helpful. The food & entertainment are both excellent too Our family & friends were very impressed, so much so I had a a brthday party in the VIP room & my auntie booked the venue for her Ruby Wedding Anniversary. We have also attended several party theme nights which are great fun too. I would recomend this venue to anyone looking for a top quality night out with a fun & friendly atmosphere with like minded people. The great thing is this venue is on our doorstep which gives us an excuse to dress up whenever we can. 10/10 All the Way. Well done Casey's team & keep up the good work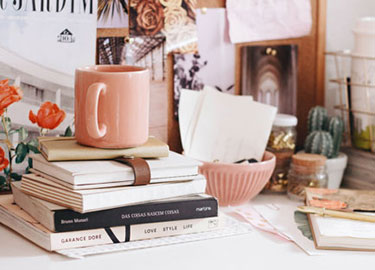 Your free account will also enable you to:

Easily manage and securely book your suppliers

Stay on top of wedding planning with our intuitive checklist

Keep an eye on spend with our budget tracker

Create and track your wedding guestlist

Plan your wedding on the go with our mobile app, downloadable via the App Store or Google Play
Thanks for your enquiry! You'll hear back shortly.
Couples interested in Casey's Cordingley Hall also sent enquiries to the suppliers below too. You can simply send the same enquiry to them in one click.
The Mill Barns
14

The Mill Barns is a brand new no-corkage waterfront venue offering cou...
Bangor-on-Dee Racecourse
14

Bangor-On-Dee Racecourse is set in beautiful rolling countryside along...
Unique Venues Birmingham
14

Unique Venues Birmingham is ideal for couples who would like a more t...
The Mill Barns
14

The Mill Barns is a brand new no-corkage waterfront venue offering cou...
Bangor-on-Dee Racecourse
14

Bangor-On-Dee Racecourse is set in beautiful rolling countryside along...
Unique Venues Birmingham
14

Unique Venues Birmingham is ideal for couples who would like a more t...
Are you sure?
If you don't ask, you'll never know...
Continue to chat
Leave
Is this supplier not for you?
Explore other suppliers.
Sign up to our free planning tools today to save suppliers