Holkham Hall
---
Norfolk
The Basics
Exclusive use
Ceremony license
Licensed bar
Are pets allowed
---
Style of venue:
Modern, Traditional, Glamorous, Formal
What type of venue are you?
Country House, Historic, Outdoor Space
What kind of ceremony can we have?
Indoor civil ceremony, Nearby church
Ceremony capacity:
25-170
Dining capacity:
250
Catering:
Recommended supplier
Corkage:
We do not offer corkage.
Do you have a late license?
Midnight
Do you have accommodation?
Yes 20 rooms in our hotel
What forms of payment do you accept?
Bank Transfer
About
Holkham is a special place where coastal landscape meets one of England's great estates. Holkham Hall is one of the grandest wedding venues in the country & the perfect location to get married. Holkham can accommodate wedding ceremonies in a variety of impressive settings.
"One of the loveliest great houses of Europe" Holkham Hall sits in the heart of a thriving country estate. The Palladian style mansion offers four state rooms perfect for a magnificent wedding ceremony. The opulent Saloon with its rich crimson hangings, Old Master paintings and gilded ceiling; the North State Dining Room, a more intimate space; the Statue Gallery with its collection of classical statuary provides a unique backdrop and the crowning jewel – The Marble Hall, with 50ft high ceiling, creates a dramatic impression. Tucked away in the parkland, the secluded Temple hidden away in the woods is an intimate setting for a wedding ceremony and the tranquillity of walled garden is an ideal choice for a marquee reception. Adjacent to the hall and within its own private courtyard, the contemporary and stylish Lady Elizabeth Wing is the ideal venue for small or large wedding receptions and parties.
Find Us
Inspiration by Holkham Hall
Reviews

13
Leave feedback

Hannah & Jack Hoyles
Oh my gosh it was just absolutely amazing. In every way! We had THE BEST day. Still reeling from it all to be honest!

Asia & Alexander Underwood
The hard choice wasn't whether to choose Holkham, but which of the five possible venues to choose within Holkham. At the time of our viewing, Holkham were in the very first steps of commencing the new Lady Elizabeth Wing. The Lady Elizabeth Wing is a purpose wedding venue but built within and using the original estate buildings and surrounding courtyards. We immediately fell in love with the design which focused on light and wood to fully bring in the surroundings together with the mod cons in lighting, cooking facilities, sound and bar which meant our wedding was going to be well catered for in all respects. Therefore, despite strong competition, especially from the lake, we chose the Lady Elizabeth Wing venue. We also had the excitement of being only the second wedding due to be held there.

Tess and Sam Goode
Hello Miranda & Nerida,
Thank you for all your help on Saturday and making our day run so smoothly. It was a real shame about the weather but still loved the day and was very special. You guys have been amazing from start to finish and we are very grateful, so a big thank you to you!

Jane Jones
We had THE most amazing wedding at The Temple on 29th December.
A perfect venue for a small country wedding. The setting was magical and fulfilled our dream of a relaxed and country casual afternoon. Our old Defender had a makeover and made a great wedding car!
Thank you to Miranda and particularly the very lovely and fantastic Nerida who was the icing on the cake. She and the two girls were amazing

Maddi & Harry Thimont
Miranda, Nerida.
Wow, what can we say!!
You can probably tell from our beaming faces but we just wanted to thank you for what was an absolutely incredible day! You both have been so fantastic, from the moment we met you last July, to yesterday morning clearing up! Your commitment and enthusiasm to helping us have the best day ever did not go unnoticed by us - nor by all of our guests! It was a truly magical day and we can't stop looking at the photos! (Bearing in mind that these are only the "amateur" photos and we haven't even seen Kathy's yet!) You truly have a great thing going on at Holkham, and we are so pleased to be one of the first couples to have used the LEW - I'm sure you expect busy times ahead!!
We feel an even stronger connection now to Holkham and can't wait to spend more and more time there in the near future.



Vicky and Matthew Farrell
Dear Miranda, Nerida, Laura and the team!
Just a small note to say thank you for your support, assistance and great attention upon organising our special day.
We really enjoyed ourselves and our guests loved their day out in Norfolk.
Holkham will always have a special place in our hearts.



Tanya and Nicholas Rowlands
Dear Nerida and Miranda,
Thank you so much for everything you did to help make our wedding day so perfect. From being on hand to answer all our questions during the planning, through helping to coordinate our various suppliers, to 'hiding' the bridesmaids and 'smacking' the dress, your whole team were brilliant!
We had the most wonderful day; it was everything we had envisaged and more. We are still receiving compliments from our guests, who were blown away by the venue and the grandeur of the day. Many thanks also to Archie – a very talented pianist! – and for your thoughtful card.
We loved every minute of our special day at Holkham and only wish we could do it all again!


Laura and Kevin Schofield
Dear Miranda, Nerida and Alan.
Hi guys, just a thank you for all of your help, support and hard work making our day extra special, we had a ball!


Hattie and Justin Zawyrucha
We wanted to say a massive thank you to you and everyone at Holkham for all your help and support. We had the best weekend and all of our guests said how beautiful Holkham was. Everything went really smoothly from setting up and the clear down on Sunday morning - we really appreciate all your help and advice.
Thank you again - next time we come to Holkham we will definitely come and see you to say hello!

Rose and Keiran Fullerton
A huge THANK YOU to Nerida, Miranda, Hooker and the rest of the Holkham staff. We had the most amazing couple of days with you all and honestly cannot thank you enough. May anybody getting married here in the future be lucky enough to have you guys looking after them as much as you looked after us.

Michael and Samantha Donnelly
Nerida and Miranda are the best! Had the most amazing time on our wedding day! Nothing was too much trouble for these amazing ladies. Thank you so much! You helped us to make amazing dreams come true!

Flo and Warren Maxwell
Nerida, Alan and Miranda,
Thank you all so, so much for your help and advice leading up to the wedding, for your patience on the Friday and for really going above and beyond on the day. We had a truly perfect day and a lot of that was thanks to you. It's a fantastic venue!

Sian and Malcolm John
Dear Miranda,
We just wanted to say a big thank you for all the help and guidance you gave us in preparing for our amazing wedding at Holkham Hall. As you know you have a stunning venue, which all our guests appreciated and got to experience a bit of Norfolk!
I am sure that next year you are going to be very busy with weddings… however we are pleased to say we got to experience the LEW in its first few months.
Thank you for everything.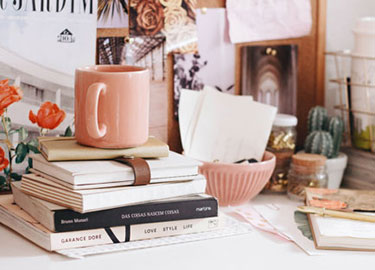 Your free account will also enable you to:

Easily manage and securely book your suppliers

Stay on top of wedding planning with our intuitive checklist

Keep an eye on spend with our budget tracker

Create and track your wedding guestlist

Plan your wedding on the go with our mobile app, downloadable via the App Store or Google Play
Thanks for your enquiry! You'll hear back shortly.
Couples interested in Holkham Hall also sent enquiries to the suppliers below too. You can simply send the same enquiry to them in one click.
Titchwell Manor
13

At the Manor, we understand that every wedding and civil ceremony is u...
Godwick
13

Godwick is one of the finest locations in Norfolk situated on the lost...
Skendleby Hall
13

Skendleby Hall is a magnificent English Grade II listed country house
Titchwell Manor
13

At the Manor, we understand that every wedding and civil ceremony is u...
Godwick
13

Godwick is one of the finest locations in Norfolk situated on the lost...
Skendleby Hall
13

Skendleby Hall is a magnificent English Grade II listed country house
Are you sure?
If you don't ask, you'll never know...
Continue to chat
Leave
Is this supplier not for you?
Explore other suppliers.
Sign up to our free planning tools today to save suppliers