Caley Hall Hotel
---
Norfolk
The Basics
Ceremony license
Licensed bar
Is accommodation included
Are pets allowed
---
Style of venue:
Traditional, Casual
What type of venue are you?
Hotel, Outdoor Space
Exclusive use:
Flexible
What kind of ceremony can we have?
Indoor civil ceremony
Ceremony capacity:
70
Dining capacity:
70
Catering:
In-house
Corkage:
N/A
Do you have a late license?
Midnight
Do you have accommodation?
38 Bedrooms
What forms of payment do you accept?
Cheque, Cash, Credit Card, Bank Transfer
About
A unique and undiscovered venue set in beautiful surroundings on the North Norfolk coast. A ten minute walk takes you to the splendid sandy beaches where the perfect photo opportunity awaits. Catering for up to seventy guests Caley Hall is the perfect venue for a dream wedding.
Caley Hall Hotel offers the perfect setting for your dream wedding, situated in the quiet village of Old Hunstanton Norfolk just a ten minute walk away from the beach. The outdoor patio area is the perfect place for arrival drinks and canapés if the sun is shining and our stylish AA rosette awarded restaurant caters for up to 70 guests with a further 50 evening quests.

Caley Hall boasts 38 bedrooms from classics doubles to suites and family units. Exclusive use of the hotel is recommended and the Master Suite comes complimentary on the night of the wedding.

Whether you wish to be completely in charge and do everything yourself or if you would prefer to let our wedding planner organise everything for you we will ensure that every aspect of our service meets your requirements. Here at Caley Hall we pride ourselves on creating a relaxed atmosphere whilst promoting attentive service and attention to detail. Our aim is to create your perfect, stress free wedding day.
Find Us
Reviews

2
Leave feedback

Verity and Mike
Well, where to start, as this is where my partner and I had our wedding reception, we couldn't fault any part of the hotel.

All the rooms the guests were in had been refurbished and to a high standard, clean and facilities in the room are great too, the idea of renting a DVD for a night to watch in your room is fantastic. (even though we didn't use that facility).

The food was incredible, all fresh ingredients and portion sizes were huge, (people definitely didn't go hungry).

The service we received was amazing, from the very first enquiry they were more than willing to go out there way to achieve everything we wanted for our special day. They were flexible with any arrangements we asked for, as we had guests coming from all over the country, they arranged for earlier check in times and later check outs, Meal options for the day wasn't a problem for them.

The staff are a really credit to this place, Danielle, Mike and Davy, between the three of them organising the staff and ensuring everything was laid out and the day ran smoothly. I really can't thank them enough. The waiter and waitresses were great with the children, They definitely knew how to entertain my niece and nephews,

Overall this place is amazing. Really can't recommend it enough. Look forward to coming back again soon

Lianne and Anthony
Just wanted to say thank you again to everyone involved in our wedding day, it really was perfect and all went exactly how we wanted it to. It was lovely to have the Friday to set up and basically take over the place until we eventually left on Monday! We felt so at home and all of our guests have commented on how much they enjoyed the cosiness and laid back atmosphere of the venue. The dining room looked amazing all set up, and the layout worked brilliantly with all the babies in attendance, they all appreciated having the extra space. One of the many draws of the venue was having all the rooms for people to stay on site, which worked fantastically well. It was lovely for our guests to have their rooms to get ready in and enjoy a drink or two in the evening, it just felt as if we had all gone away for a lovely weekend. The food was fantastic, from the sandwiches in the bar, to the meal, to the bacon rolls! Please pass on our gratitude to the kitchen staff and the serving staff who were very attentive and did such a brilliant job, especially with the special dietary requests. We initially came to Caley Hall just to have a bit of a nosey, with the thought of having a wedding in the back of our minds, but neither of us being too keen on the whole traditional big wedding thing. From the moment we walked in, we could see how the venue would work for us and our family and friends. The bar area with all the sofas is so welcoming and cosy, the restaurant is lovely and the area where we had the casino is ideal. The combination of all 3 areas made for a really enjoyable evening for all our guests, whether they wanted to be lounging in the bar, having a boogie or gambling in the casino.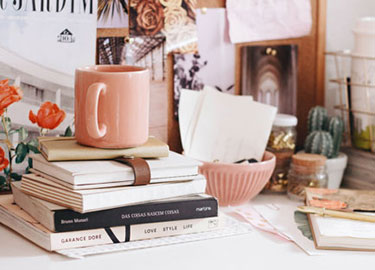 Your free account will also enable you to:

Easily manage and securely book your suppliers

Stay on top of wedding planning with our intuitive checklist

Keep an eye on spend with our budget tracker

Create and track your wedding guestlist

Plan your wedding on the go with our mobile app, downloadable via the App Store or Google Play
Thanks for your enquiry! You'll hear back shortly.
Couples interested in Caley Hall Hotel also sent enquiries to the suppliers below too. You can simply send the same enquiry to them in one click.
Titchwell Manor
?

At the Manor, we understand that every wedding and civil ceremony is u...
Holkham Hall
?

Holkham is a special place where coastal landscape meets one of Englan...
Godwick
?

Godwick is one of the finest locations in Norfolk situated on the lost...
Titchwell Manor
?

At the Manor, we understand that every wedding and civil ceremony is u...
Holkham Hall
?

Holkham is a special place where coastal landscape meets one of Englan...
Godwick
?

Godwick is one of the finest locations in Norfolk situated on the lost...
Are you sure?
If you don't ask, you'll never know...
Continue to chat
Leave
Is this supplier not for you?
Explore other suppliers.
Sign up to our free planning tools today to save suppliers