Glen Yr Afon House Hotel
---
Monmouthshire
The Basics
Ceremony license
Licensed bar
Can we bring our own wine
Is accommodation included
Are pets allowed
---
Style of venue:
Traditional, Rustic, Casual, Formal
What type of venue are you?
Country House, Hotel, Outdoor Space
Exclusive use:
Flexible
What kind of ceremony can we have?
Indoor civil ceremony, Outdoor civil ceremony
Ceremony capacity:
150
Dining capacity:
150
Catering:
In-house
Corkage:
(See wedding brochure for current rates)
Do you have a late license?
Can be arranged
Do you have accommodation?
Yes - 27 bedrooms
What forms of payment do you accept?
Cheque, Cash, Credit Card, Bank Transfer, PayPal
About
Our award winning four-star South Wales wedding venue hotel offers relaxation and a high level of personal service and attention, all in a rural location in the lovely county of Monmouthshire overlooking the banks of the River Usk.
Set in well-maintained gardens, the architecture of this beautiful privately owned Victorian Villa makes it the perfect wedding venue nestling in the heart of the Monmouthshire countryside. The small picturesque town of Usk is just a five minute stroll from the hotel.
Find Us
Reviews

11
Leave feedback

Mr & Mrs David Bidgood
On behalf of my wife Sharon and myself we cannot thank you enough for organising such a beautiful wedding reception at the hotel. Every element of the day was excellent and we had nothing but praise from family and friends in respect of the venue. The Chef who produced outstanding courses of food (the beef was to die for!!). Please again accept our personal thanks and the sincere best wishes

Mr & Mrs Dale Pawlin
Our wedding day on the 4th [September 2016] was incredible! Everything was amazing!! We had a beautiful day! A huge thank you to you for all of your help in planning our perfect day, we couldn't have done it without your help! And please pass on our thanks to all of the amazing staff at the Glen yr Afon who helped in the run up to and on our wedding day, everyone was so helpful and professional we cannot thank you all enough! Everything was perfect and the little finishing touches ... are lovely! Please accept a huge thank you from me and my husband and all of our families for a truly amazing wedding day

Claire and Marc
A huge thanks to all the team at Glen yr Afon for making our special day just perfect. It was everything we hoped it would be and more!

Heather & Josh Wilkins
I just wanted to send an email on behalf of Josh and I to say thank you so much to you and your team for making our day so special. You couldn't have done any more for us and we loved every second. Everyone has complimented the venue, food and service and really enjoyed themselves. We can't thank you enough!

Mark & Cerise Leci
Just wanted to say huge thanks to you and all of your staff for our wedding on Thursday. It was a wonderful day, and a large part of that was thanks to your superb organisation. Everyone seemed to know exactly what to do even when we didn't, the staff were very professional, and the food was excellent. Thanks again

Paul & Louise Croxford
We had a great day thank you. Your staff there are a credit to you, they made the day for us, making our families, friends and ourselves feeling very welcome

Mr & Mrs Craig Phillips
Many thanks for all your help in organising our day, and to all the staff who provided such excellent service. Many of our guests commented at how good the venue was and the quality of the food. I'm sure that it won't be long before we are back

Mr & Mrs Andrew Murphy
We had a fabulous day, as did the rest of our party. We can't thank you enough. You all worked tirelessly throughout the day & nothing was too much trouble. The whole team was completely amazing. We are already planning on returning for a Sunday lunch & afternoon tea! Thank you again for everything you have done & all of your input. It was reassuring knowing that you had everything in hand & I had nothing at all to worry about

Chloe and David
Just wanted to say how gateful we are for the amazing job you all did oragnaising our wedding day. We all had such an incredible time. Thank you very much for making it so special and stress-fee! The Glen Yr Afon really does live up to its reputation and we'd recommend your services to anyone!

Mr & Mrs Colin Jones
Since the wedding on the 1st June and returning from our honeymoon, getting back to work and resuming normal life the time has just flown by! We would both like to thank you all at the Glen-Yr-Afon for a wonderful day. Everything was perfect, you have a fantastic team of people there. They all acted in a very professional way, making us feel very special and guided us through the day. Nothing was too much trouble. The food was superb, as was the venue, which allowed us to have a perfect day.

Mr & Mrs Wayne Dolloway
We wanted to send a quick note to thank you and all the staff involved with our wedding at Glen Yr Afon hotel yesterday. From February when we started the organising the day right up until the eve of the wedding, you personally were extremely thorough, helpful and informative, thus taking an enormous amount of pressure from us. All queries responded to promptly and methodically and we thank you for that.
As a result, we had a fantastic day, we consistently received high praise regarding the hotel and staff from our guests throughout the day and night. Our expectations were high after reading the hotel feedback and previously visiting the hotel but the day far exceeded our expectations. This was a special day for us and the staff respected that and treated us and our guests in a way that added to the day, we couldn't have asked for more. Many thanks to you all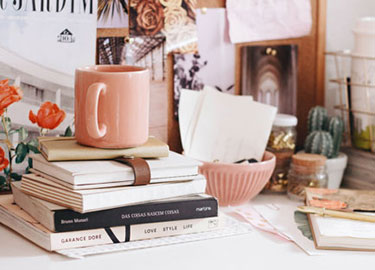 Your free account will also enable you to:

Easily manage and securely book your suppliers

Stay on top of wedding planning with our intuitive checklist

Keep an eye on spend with our budget tracker

Create and track your wedding guestlist

Plan your wedding on the go with our mobile app, downloadable via the App Store or Google Play
Thanks for your enquiry! You'll hear back shortly.
Couples interested in Glen Yr Afon House Hotel also sent enquiries to the suppliers below too. You can simply send the same enquiry to them in one click.
Old Down Estate
11

Old Down Estate is the home of wedding excellence; a stunning MANOR ho...
Berwick Lodge
11

Berwick Lodge is a beautiful country country house set in 18 acres of...
Clevedon Hall
11

Clevedon Hall is a stunning Victorian Mansion in the country with coas...
Old Down Estate
11

Old Down Estate is the home of wedding excellence; a stunning MANOR ho...
Berwick Lodge
11

Berwick Lodge is a beautiful country country house set in 18 acres of...
Clevedon Hall
11

Clevedon Hall is a stunning Victorian Mansion in the country with coas...
Are you sure?
If you don't ask, you'll never know...
Continue to chat
Leave
Is this supplier not for you?
Explore other suppliers.
Sign up to our free planning tools today to save suppliers