Clearwell Castle
---
Gloucestershire
The Basics
Exclusive use
Ceremony license
Licensed bar
---
Style of venue:
Traditional, Rustic, Gothic, Glamorous
Ceremony capacity:
160
Dining capacity:
160
Catering:
In-house
Corkage:
N/A
Do you have a late license?
Please enquire for more info
Do you have accommodation?
35 bedrooms for 74 guests plus 3 estate cottages
What forms of payment do you accept?
Cheque, Cash, Credit Card, Bank Transfer
Videos
About
Clearwell Castle is set within the stunning Forest of Dean and provides the perfect fairy tale setting for your wedding day dreams to come true. Located in Gloucestershire it is just 20 minutes from the Severn Crossing and 45 minutes from Bristol, Cheltenham and Gloucester making it easily accessible from all directions.
The magnificent Ballroom is licensed for civil ceremonies and boasts a 75ft aisle allowing the Bride to really make an entrance. The Ballroom offers a unique and serene setting that is usually only found in churches created by the ornate leaded glass windows and Dias at one end. For sunnier days the Terrace provides a stunning setting for an outdoor ceremony.

The Ballroom can also seat up to 160 people for the wedding breakfast and there are several other grand and elegant reception rooms for your guests to enjoy. As the entire house and grounds are exclusively yours you can also invite up to 250 guests for the evening wedding reception and party.

There are 15 beautiful bedrooms within the Castle and grounds which are reserved exclusively for you on your wedding night ensuring the perfect end to your perfect day at Clearwell Castle. There are also beautiful properties within the grounds for the Bridal party and Groomsmen to stay in the night before the big day. If one day is simply not enough, why not upgrade to one of Clearwell Castle's Two Day Weddings?!

The photograph opportunities are endless and will create lasting memories of your special day. Clearwell Castle is winner of Wedding Ideas Magazine 'Best Wedding Venue' in 2010 and 2012 and it is easy to see why!

If you are looking for the dream wedding at a magnificent venue then Clearwell Castle is the one. Please contact us directly for details of our all-inclusive wedding packages.
Find Us
Reviews

23
Leave feedback

Tracy & Peter
All of the staff at Clearwell Castle made our wedding day the most magical day ever for us and all of our guests. I cant express our gratitude enough.

Hollie & Alex
I know we've said it all to you already but we can't thank you enough for everything you have done for us. We felt so relaxed in your hands and everything went perfectly and exceeded our expectations. You are a credit to Clearwell Castle! Pelase send our thanks to the Chef too, food was unreal!

Kristi & Lee
We'd like to say a big thank you to you and all the staff at Clearwell Castle for making our wedding day such a fabulous day. The setting is amazing and the service was seamless. Everyone had a fabulous time!

Jenette & Ric
A very big thank to you and your staff for making the wedding day such a special day for us. Our Princess married her Prince in your beautiful Castle. We knew from the first time that we stepped into Clearwell Castle, this would be a perfect venue for us and we were not disappointed. All our dreams came true. The food was amazing, you and the staff were so lovely and nothing was too much trouble for you all. The day just flowed thanks to you all. We would love to do it all over again.

Rachael & Chris
We just wanted to say thank you so much for all of your help in planning our wedding and for your hard work on the day - you were amazing! Everything flowed like clock-work, thank you for all of your efforts and you were so attentive the entire time. We had the most amazing two days at the Castle and it really was the most perfect wedding we could have dreamed of. We felt like we were in a fairytale. Hopefully we will see you again soon at the Castle for a dinner or event. Thank you so much again for everything. We will send you some photos once they come through.

Wendy
I am emailing to say how wonderful Andy and our daughter Vala's wedding was at the Castle on Sunday. It seems that all your accolades are similar, but I whole heartedly agree with all of them! The setting is just stunning, with Vala feeling like a real princess. We loved the way there were busy parts of the building and yet quiet places for guests to sit if the excitement got too much. Fantastic in house disco and DJ. Fabulous food, we had the vegetarian option of a vegetable wellington which was beautifully cooked. served with fresh vegetables too. Excellent service from catering ctaff at the tables and a special mention for our wedding planner who was superb, discreet and yet always there when you needed her. Nothing was too much trouble for her and she had everything under control. Rooms were spotlessly clean and beautifully furnished. Thank you again for such a magical memorable day, everyone said it was the most special wedding they have ever been to, largely down to your lovely Castle and flawless service.

Sue & John
A big thank you for making our wedding day so very special. In particular, our Wedding Manager must be singled out - she owrked timelessly to ensure everything was done to perfection. There has been a long string of compliments from our guests. Fabulous Day - Thank you!

Natalie & Tom
Nothing was ever too much trouble, very customer orientated - always happy and friendly. She made our day and morning after. A credit to you.

Rachel & Michael
Thank you so much for a wonderful day, we couldn't have asked for more!

Ciara & Amin
I wanted to write to say a huge thank you for being part of our wedding journey. You were both truly wonderful from start to finish; professional yet always warm and friendly. Since the wedding I have had so many guests comment how excellent you were on the day, you really were a wonderful part of the Clearwell Castle experience. You took control of the day but in such a powerfully serene way. Thanks to you the day ran so smoothly and we couldn't have asked for more.

Laura & Stewarts
Thank you to all the team at Clearwell Castle for our wedding day! We had a truly magical day! You guys made the day run seamlessly. Totally amazing, thank you.

Amanda & Giuliano
Just wanted to say a HUGE THANK YOU for everything you did for us leading up to and during our wedding. The day was perfect and the fact that everything ran like clockwork was thanks to you! Everyone was so complimentary about the venue and food - saying it was the best they've ever had at a wedding and we agree. We are so pleased that we chose Clearwell and that you were our planner. We are hoping we can return to attend someone else's wedding!

Jackies
I just wanted to express my huge thanks for your fantastic work in the lead up to the wedding and on the day itself. You truly helped to make it a very special day for all of us. You managed to keep everything running smoothly without making anything feel rushed, and always informed us of what would be happening so calmly and discreetly nobody else was really aware of you. That probably sounds awful, but I mean it in the best possible way. The venue was, obviously, spectacular, the weather was kind to us, and the entire staff of Clearwell made our special day a whole hearted success. Amongst all that, however, you were the master conductor, and I cannot thank you enough.

Krystle & Harry
Thank you again for being so amazing on our day it was truly a wonderful day and everyone was so overwhelmed by the venue, the food etc. I still haven't got over it... it was the most amazing but fastest day of my life. Good job we had that ten minutes in the Library like you said to take it in for just a few minutes.

Kamara & Jason
Just want to take this opportunity also to say thanks for all your help on the lead up to the wedding. We had an amazing time, with beautiful weather and it literally couldn't have gone better.

Leyna & Mark
Just wanted to send an email to say thank you again everything you did to make our special day run so smoothly last week. You were enthusiastic, happy, bright and chirpy the whole day, which must have been a very long day for you... not that it showed. We really were impressed by how the whole team at Clearwell worked and our wedding party commented on how fab every single aspect was an indeed, every single member of staff be it yourself, bar staff, cleaners, servers, the Night Porter, DJ and waiting staff... everything was perfect!

Rachel & James
I just wanted to send a quick note to say THANK YOU SO MUCH for the best day ever! I was so overwhelmed with how streamlined and perfect the day went. Every little detail was exactly how I imagined and extra special, you have a superb team. Also please pass on my thank you to the Head Chef and the team in the Kitchen, I have had so many comments on how amazing the food was on the day from my friends and family which is lovely.

Annes
I would also like to say thank you on behalf of my husband and I for giving Vicki the wedding of her dreams. Everyone we have spoken to has said what a lovely day it was and Alan felt ' he was walking on a cushion of goodwill' as he made it down the aisle with Vicki. Thank you once again.

Sally & Robert
We got married here on the 31st March 2017 and what an excellent day it was! It truly was a magical day and all the staff were brilliant and we can't thank them enough but all the team showed us exceptional commitment in making sure our wedding was unique to us and made sure everything on our day just fell into place. All our guests had an amazing time and were so impressed with the venue, food and the staff that a lot of our guests went out of their way to informed us it was the best ever wedding they had ever been too! I want to do it all over again! Highly recommend

Lisa & Matt
Thanks for making us feel so welcome on our first visit and we are so glad we chose this venue. Everyone commented on how nice you all were and how good the accommodation, food, grounds and venue were. Please thank everyone for everything they did to make our day so good, we are very happy!

Daren & Dereck
We know that there were alot of people working hard in the background to make our day so very special. We will send a thank you card but it is so hard to find adequate words to say what a wonderful job you did to make our day so perfect!

Jessica & Steven
We just wanted to drop you all a line to give a very special thanks to you for making our wedding reception perfect!! From the moment we arrived it was an amazing experience. You all had everything in hand. Our Personal Wedding Manager on the day deserves a massive thank you! You always seemed to be by our side when needed. The welcome drinks were beautiful and everything else really was amazing. Breakfast was great with all of the guests too, lovely touch. The food was absolutely out of this world and we have had so many compliments from our guests. The buffet for myself and Steve was such a lovely touch, it really was. The disco, bar men and all staff made our day so perfect. It flowed like a dream and we loved every minute of it. The Clearwell Team should be proud of yourselves - your high standards are outstanding and you all deserve every award you can get your hands on in our opinion.

Ashleigh & Jermaine
Your support through our wedding planning over the last 12 months has been nothing short of outstanding and that was evident on the day as the venue was stunning, as was the service throughout. Ashleigh, myself and from the guests, felt the day was absolutely perfect and we could not have asked for more. So a huge thank you and I'm sure we will see you again soon!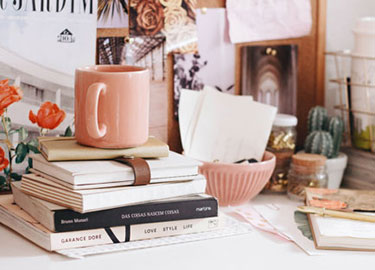 Your free account will also enable you to:

Easily manage and securely book your suppliers

Stay on top of wedding planning with our intuitive checklist

Keep an eye on spend with our budget tracker

Create and track your wedding guestlist

Plan your wedding on the go with our mobile app, downloadable via the App Store or Google Play
Thanks for your enquiry! You'll hear back shortly.
Couples interested in Clearwell Castle also sent enquiries to the suppliers below too. You can simply send the same enquiry to them in one click.
Berkeley Castle
23

Berkeley Castle is a splendid, beautiful and glorious medieval fortres...
Thornbury Castle
23

Let us take the effort out of your wedding day, so you can genuinely e...
Old Down Estate
23

Old Down Estate is the home of wedding excellence; a stunning MANOR ho...
Berkeley Castle
23

Berkeley Castle is a splendid, beautiful and glorious medieval fortres...
Thornbury Castle
23

Let us take the effort out of your wedding day, so you can genuinely e...
Old Down Estate
23

Old Down Estate is the home of wedding excellence; a stunning MANOR ho...
Are you sure?
If you don't ask, you'll never know...
Continue to chat
Leave
Is this supplier not for you?
Explore other suppliers.
Sign up to our free planning tools today to save suppliers