BMA House
---
London
The Basics
Exclusive use
Ceremony license
Catering
Licensed bar
Can we bring our own wine
---
Style of venue:
Traditional, Formal
What type of venue are you?
Alternative, City
Ceremony capacity:
200
Dining capacity:
200
Corkage:
12
What forms of payment do you accept?
Cheque, Bank Transfer
About
Holding your ceremony in our beautiful central London Grade II listed House will guarantee a day to remember.
Imagine yourself in a beautiful and tranquil outdoor haven, steeped in history within the heart of Bloomsbury. Combine this with an array of impressive rooms, gormet food, fine wines and superb service making BMA House a hidden gem that offers everything you've ever dreamed of for your big day.
Find Us
Reviews

7
Leave feedback

Natalie & Rhys
Thanks so much from both of us for Saturday! We both had a fantastic day for which a lot of thanks goes to you and your staff at BMA - the day went perfectly, exactly as we'd hoped!

Neel and Laura
Thank you so much for all your help in the lead up to the wedding day and on the day itself! For us, the day genuinely could not have been better and the Paget room and Great Hall looked absolutely incredible! Your help was invaluable in ensuring that the day went how we hoped it would and we are extremely grateful.

Stephie and Ed
I just wanted to take this opportunity to say a massive thank you! As you know planning a wedding can be a stressful time but you and all the staff at BMA house made it such a smooth operation for us!

Thanks you especially for answering my hundreds of emails and tiny queries so regularly. You kept a potentially panicking bride very calm!

You and the team were so accommodating right from the beginning about allowing us access on so many occasions to show the venue to all our relatives who wanted to check it out ahead of the day. You were all especially kind during the actual run up to the day as it was invaluable to us to be able to pop in so often to set things up and talk to you, the catering staff and the lighting technicians.

Thanks so much also for the extra rooms for flower arranging and babies and grandparents!

A special thanks too Rebecca for sorting out all the wedding favours! Not part of your job I know but you made sure it all looked perfect!

The food was absolutely delicious and all our guests have been raving about it. So a massive thanks to the chefs. Thanks also to the cool and collected evening staff who whipped up food to two unexpected dinner guests!

The evening team were great and a special thanks to Ligia who made sure that all our special bits and pieces stayed together when we were too happy and tired to think properly!

It was such a relief to be allowed access of Sunday to pick up all our bits and bobs at our leisure! Your door men were very friendly and even made sure we didn't go home without the wedding certificate!

You have a great team who made our most special day a real joy from start to finish.

Thanks again, from Stephie and Ed

Liz and Mark
Thank you all for making Saturday such a wonderful and memorable day for us all. It was such a happy and relaxed occasion and I'm sure you could see how thrilled Anna and Baz were with everything. The food was excellent, so please thank the kitchen team too. Everyone we have spoken to has told us what great time they had and how beautiful the venue is.

Thank you so much for all your hard work and especially for arranging the sun to come out!

Nick and Nicola
We had an amazing day. We'd like to thank everyone at the BMA and especially yourself. All of our guests loved the day and the venue. It was perfect.

Janine and Warren
Warren and I would like to thank you and tell you how much we appreciated everything you did for all of us, so that Sophie and Tom's wedding such a great success.

All our guests really loved BMA House as a wedding venue and thought it was the ideal location. We were very glad that we'd eventually decided to have the chair covers and sashes, because it made it look so festive as you entered the room. Your organisation helped to make it the perfect day. It appeared effortless, but we know how much preparation it takes to make it look that easy.

Gurps and Shao-Gee
My new wife and I held our wedding ceremony at a Chapel in central London and so were looking for a nearby venue that we felt could be relied upon to provide the facilities, service and food that we wanted. BMA House and the staff there met all our expectations and more!

We had the courtyard, Snow Room and Paget Room. Rebecca co-ordinates the events planning and was available and helpful at every stage of our preparations. JJ ran the dinner service expertly. James, the head chef, ran the kitchen. I've eaten quite a few times at BMA House before now, and the food is without question sophisticated, high quality, reliable and - perhaps most importantly for weddings - scalable. Despite the 100 guests, the food was perfect, and JJ ran the floor to a precision unmatched by anyone's recollection. From walking around the venue initially, through to the food tasting, and the days running up to the reception itself, all the staff were brilliant and could be 100% relied upon. They set everything up the night before, and co-ordinated directly with the florists and band. They were particularly accommodating when it came to last minute changes, which despite our best efforts to avoid, still were needed. Notably, for a London venue, there is parking available for those unable to use public transport. We had elderly and infant guests, and Rebecca was incredibly helpful.

There's also the Council Garden for post-service photographs. We had guests flying in from all over the world- they weren't disappointed! Since the wedding, two of our guests (one from the UK, and the other from China) have separately enquired about holding events there in the coming year. We couldn't recommend it more!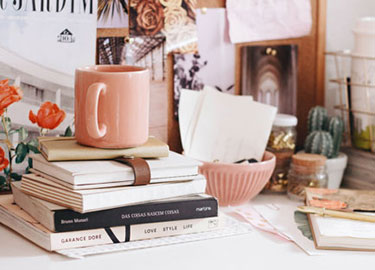 Your free account will also enable you to:

Easily manage and securely book your suppliers

Stay on top of wedding planning with our intuitive checklist

Keep an eye on spend with our budget tracker

Create and track your wedding guestlist

Plan your wedding on the go with our mobile app, downloadable via the App Store or Google Play
Thanks for your enquiry! You'll hear back shortly.
Couples interested in BMA House also sent enquiries to the suppliers below too. You can simply send the same enquiry to them in one click.
St Pancras by Searcys
7

A true hidden gem, our Brasserie and Champagne Bar is located above t...
The Refinery Regents Place
7

Start your fairy tale ending with the perfect beginning. Whether your...
One Marylebone
7

Built in 1826 on its own 'island' and designed by Sir John...
St Pancras by Searcys
7

A true hidden gem, our Brasserie and Champagne Bar is located above t...
The Refinery Regents Place
7

Start your fairy tale ending with the perfect beginning. Whether your...
One Marylebone
7

Built in 1826 on its own 'island' and designed by Sir John...
Are you sure?
If you don't ask, you'll never know...
Continue to chat
Leave
Is this supplier not for you?
Explore other suppliers.
Sign up to our free planning tools today to save suppliers