Westerham Golf Club
---
Kent
The Basics
Exclusive use
Ceremony license
Licensed bar
Do you have a late license
---
Style of venue:
Modern, Traditional
What type of venue are you?
Alternative, Barn, Golf Club
What kind of ceremony can we have?
Indoor civil ceremony
Ceremony capacity:
250
Dining capacity:
250
Catering:
Flexible
Corkage:
Available for self-catering options only
Is accommodation included?
N/A
What forms of payment do you accept?
Cheque, Cash, Credit Card, Bank Transfer
Videos
About
Nestled in the North Downs countryside, Westerham Golf Club offers a bright and contemporary wedding venue, in a spectacular setting. Accommodating large celebrations of up to 300, Westerham is fully licensed to host Civil Ceremonies and offers first class catering and private bar and lounge area.
Westerham Golf Club offers an idyllic setting with stunning views. Ideally placed in close proximity to the M25, this purpose built venue is situated in glorious countryside, surrounded by its own course and is fantastically equipped to accommodate celebrations of all sizes.

The Valence Suite is an airy, modern and tastefully decorated suite overlooking the course and has all the necessary amenities for a large celebration including a private bar area and lounge area, dance floor and air conditioning. Large windows allow light to flood the room and open onto a full length balcony boasting an impressive view of the lakes & fountains of the 9th and 18th greens.

Westerham Golf Club is capable of accommodating lavish Asian Wedding celebrations; the Valence Suite is able to accommodate 200 guests for a wedding breakfast on round tables and 300 for a buffet reception, whilst the adjoining Eleanor Suite can accommodate up to 130 guests for a civil ceremony. Outside caterers are permitted and the venue can also be hired for a 12h period to accommodate extended celebrations.
Find Us
Reviews

18
Leave feedback

Danielle & Mark
We had our wedding at the golf club on 25th June 2016 and it was the best day of our lives! From the start of the first meeting right through to the big day, the club and staff were amazing especially Louise and Neil who really went above and beyond to make our day as perfect as it was, we cannot thank you enough and highly recommend the club to anyone getting married it's truly a fantastic wedding venue. Thank you again, Danielle & Mark Hardy

Teresa & Frank
It was our daughters wedding last weekend Saturday 14th May 2016 Amy & Mark Smith and I cannot thank westerham golf club enough - they made it so special - the day was so perfect and we wish we could do it all over again. The food was great the staff brilliant and I would like to say a special thank you to Louise and Neil who made the day extra special. Lots of love Teresa and Frank parents of the bride xxx

Nicky
5 stars to WESTRHAM GOLF CLUB.
We had our wedding their on 02/09/2016. Louise and Paris coordinated and led the team to a truly fantastic and unforgettable day. We had more than a few requests for the day and nothing was too much trouble. The food was amazing and the venue looked exceptional, an idyllic countryside setting for any wedding. The organisation from start to finish was professional and meticulous. I can't rate WESTERHAM highly enough.
Thank you Paris, Louise and team we had a brilliant day.

Jim
As a toastmaster, it's always nice when you work at a venue that you haven't visited before. Sometimes you worry about the staff reaction to someone just turning up and mixing up the day. Well, I worked at Westerham on Friday and have to say it was a real joy, the staff, led by Neil and Louise were so attentive and willing to do just about anything to ensure the bride and groom (and all the guests) had a brilliant day. I can highly recommend that anyone looking for a wedding or function venue adds Westerham Golf Club to their list. Thank you for all the help in making the day perfect for Mr & Mrs Dunbar.

Francesca
We can highly recommend Westerham Golf Club as the perfect setting for a wedding/party and the one floor layout makes it perfect for keeping the guests all together from day to night. The back drop of the golf course is stunning for photos as well.
We want to say a huge thank you to the team for making our wedding day a dream come true.
The venue looked amazing, the food was stunning and we were taken care of very well by Matt on the big day. Thank you also to Bobbie for the organisation from start to finish, the whole day went just as we planned.

a
We were guests at a wedding reception here yesterday and I really must say how impressed we were with the whole event. The location is lovely and the food, bar and staff were all first class. Certainly a recommended venue all round

Steve C
This time last week we were celebrating my son Craig's marriage to Faye Marsh and the day went off magically not least because the staff including Martin,Louisa and chef Ryan were excellent, they did all they could to make the day go as we wanted it to and were friendly and helpful to a degree. The venue is beautiful and if you are lucky enough to have good weather lends itself to some great photos.

Mrs Love
We had our wedding at Westerham Golf club on Easter Sunday. From the moment we booked, nothing was ever too much! Jimmy and his team on the day were fab. Our guests commented on the amazing food, I would highly recommend the buffet style meal!
Our day was amazing! I cannot recommend this gorgeous venue enough!

Tracey Goulding
Had my 40th birthday party here on the 11th Feb, I cannot recommend WGC enough, from the moment I booked with Louise to booking the finer details, like the food, layout etc. I had the most amazing evening, all the staff were friendly and professional all with smiles......thank you for making my birthday so special, I had a ball.


Sophie P
Having just got married at Westerham Golf Club, I can't recommend the place enough. From the initial prep with Bobbi right through to working with the wonderful Louise, every step of the way was cared for and made personal to us. The day was amazing- the staff ensured it ran smoothly and the food was delicious! Our guests had an amazing time and we are still riding the wave of happiness thanks to Louise and the team!

Charlie Merrigan
We got married at Westerham Golf Club on the 7th October. The staff and team at WGC were amazing from start to finish, with Louise being incredibly friendly, helpful and experienced, letting me put my own stamp on the day and helping me.
Jamie & Martin who looked after me on the day were incredible, they supported me and made me laugh, throughout the day. Everything was perfect and nothing was too much trouble, Jamie stayed about 4 hours longer than his shift just because he wanted to help and was involved in the day! Bobbie in the office was happy to help when I arrived even though she was doing her own work. The whole team was fantastic!
The food was incredible and my guests cannot stop talking about it!
We cannot say thank you enough! I want to do it all again, it was such a dream come true.

Claire Howell
We had our wedding at the golf course in April this year and it couldn't of been more perfect. Louise was amazing from day one helping us get organised nothing was ever a problem. Martin and James were absolutely brilliant the day of the wedding, organisation down to being so welcoming, friendly and genuinely enjoying what they do! 
All 3 are a credit to the business! And I'd recommend every time!!!

Paul Price
Maybe it was part of being there for a wedding for friends that I care about and for having a great time but, loved this venue. Beautiful setting, lovely views on balcony and great location. Staff were good and friendly, service was good and very pleasant. Was a boiling hot day but function area remained cool and airy despite weather and number of people. Would definitely recommend


Claire Birks
I got married here on the 9th Sept 2017 and I cannot recommend this place enough.
We dealt with Bobbie who was just fantastic. She is down to earth, not pushy and a pleasure to deal with. On the day she wasn't able to attend but it was no problem because Jamie and Martin were on hand and it was like they had been helping us from the start, which shows how well every little detail is communicated. Everything was so well organised and faultless. The food was delicious and served piping hot and quickly. We have had so many guests tell us what a great day they had. We hired a band for the evening who were also amazing and played until 12.30, a photo booth and a sweet table (just to give you an idea of what types of things this venue can accommodate).
The setting is lovely and there is a large balcony so your guests can wander outside for fresh air.
Thank you Bobbie, Martin and Jamie and of course all the bar staff and waiters/waitresses. You all make an excellent team and are a credit to the golf club.


Michael
Our daughter chose here for her wedding.it was amazing.great view overlooking the golf course.the staff were very helpful.would recommend this place for a wedding venue

Neefy
On our first visit to the venue ,we instantly fell in love with the place. Bobbie was very helpful in the build up to the wedding day. On the wedding day Martin and the other staff were very helpful and attentive.They helped make it the perfect wedding for us.For anyone looking for a perfect venue,this is the place.


Katie S
We attended for our friends wedding. The venue was beautiful and the staff went the extra mile to ensure guests were comfortable and enjoying themselves. A big thank you to Jamie and his team for making our friends wedding so perfect.

Nat
We had the most fantastic wedding here on Friday!
Bobbi & Louise were exceptional, helping us every step of the way throughout the planning nothing we asked was ever too much for them!!
Martin & Jamie ensured everything was perfect on the day, even the waiting staff couldn't have been more helpful, the food was amazing, the service exceptional and the venue was simply outstanding!!
Cannot recommend this venue highly enough!!!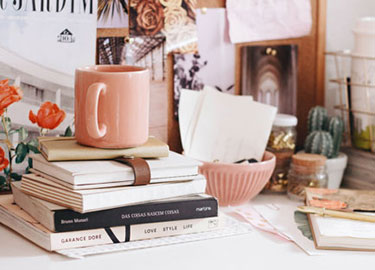 Your free account will also enable you to:

Easily manage and securely book your suppliers

Stay on top of wedding planning with our intuitive checklist

Keep an eye on spend with our budget tracker

Create and track your wedding guestlist

Plan your wedding on the go with our mobile app, downloadable via the App Store or Google Play
Thanks for your enquiry! You'll hear back shortly.
Couples interested in Westerham Golf Club also sent enquiries to the suppliers below too. You can simply send the same enquiry to them in one click.
Coltsford Mill Wedding Venue
18

Coltsford Mill offers the best of a classic country wedding with an el...
Woldingham Golf Club
18

Found just north of Woldingham, on the edge of the Surrey North Downs...
Farleigh Golf Club
18

From rustic chic to vintage glamour, weddings at Farleigh Golf Club ar...
Coltsford Mill Wedding Venue
18

Coltsford Mill offers the best of a classic country wedding with an el...
Woldingham Golf Club
18

Found just north of Woldingham, on the edge of the Surrey North Downs...
Farleigh Golf Club
18

From rustic chic to vintage glamour, weddings at Farleigh Golf Club ar...
Are you sure?
If you don't ask, you'll never know...
Continue to chat
Leave
Is this supplier not for you?
Explore other suppliers.
Sign up to our free planning tools today to save suppliers