Stanwell House
---
Hampshire
The Basics
Ceremony license
Licensed bar
Can we bring our own wine
Are pets allowed
---
Style of venue:
Modern, Traditional, Rustic, Festival, Casual, Formal
What type of venue are you?
Country House, Hotel
Exclusive use:
Flexible
What kind of ceremony can we have?
Indoor civil ceremony, Outdoor civil ceremony
Ceremony capacity:
Indoor – 70, Outdoor - 110
Dining capacity:
80
Catering:
In-house
Corkage:
£12.50 per bottle
Do you have a late license?
Yes - until 12am on Fridays and 12.30am on Saturdays
Do you have accommodation?
Yes, 29 beautiful bedrooms
Is accommodation included?
Depends on the package
What forms of payment do you accept?
Cheque, Cash, Credit Card, Bank Transfer
About
Stanwell House is a romantic Georgian grade II listed building oozing rustic style and charm, situated on the edge of the New Forest in Hampshire. At Stanwell House, we offer an intimate and romantic setting for your wedding supported by an experienced team of friendly and professional staff.
Stanwell House Hotel is a stylish and cosmopolitan boutique where a friendly warm welcome waits from the moment you arrive. We can cater for any number of guests from small and intimate wedding breakfasts seated for up to 80, while a pretty marquee can be added to our already lovely Bistro with 150 guests in the evening.

We are licensed for Civil Marriages, and your ceremony can take place in our Conservatory, a bright, elegant room with stone flags, stylish rattan chairs and banquettes smothered in cushions, or our new garden pavilion in our delightful gardens.

Overlooking the garden, the adjoining restaurant area is perfect for the wedding breakfast with wooden floors and huge wrought iron mirrors which look spectacular by candlelight. We can also offer the whole hotel for exclusive use for your wedding party.

At Stanwell House you will find we are very proud to be passionate about food, delivered by our award winning team offering attentive and unobtrusive service.
Find Us
Reviews

22
Leave feedback

Alex & Caroline
We were married at Stanwell House in July. From the first time we visited in autumn we were made to feel extremely welcome, we subsequently visited a few times before committing to having our wedding there.

Once agreed and signed up, everything was very smooth in the preparation - lots of communication and someone was always around to promptly answer emails or the phone. When we needed to move our wedding date they were incredibly accommodating and left us with no doubts that we had chosen the right venue for us.
On the day itself they completely surpassed themselves. The sun shone so we had the ceremony outside, a fabulous location.

A special mention to Thierry, Annette, Anna and Pedro - they worked tirelessly before and during our day. There are countless others whose names I sadly don\'t know but a clear team effort and nothing was left to chance. Exactly what you want which meant me and my wife could relax and enjoy our ceremony and the company of our guests.

As a venue it offers something different in the lovely town of Lymington - a lot of the other New Forest venues seemed a little bit like \'wedding factories\' whereas the personal touch was evident throughout at Stanwell. The value for money was fantastic and meant we could have the elegant and stylish day that we wanted without breaking the bank.

Overall it\'s an absolute gem of a place, great atmosphere, staff, rooms, food and location. What more do you need?

Georgia Holmes
I've finally managed to sort out some pictures for you. Feel free to pick all or any from these that you like or if they aren't what you were hoping for, please let me know and I'll have another look.

As regards our experience on the day, it genuinely could not have been more perfect day. The whole team were so attentive and accommodating, from the kitchen guys assembling our cake to you fixing on the button holes after the ceremony. I would never have guessed that it was Christopher's first turn at being in charge, he made it look effortless and really took the strain away from us. We were able to relax and enjoy every part of our day, which was so important.

All our things were moved from the preparation room to the wedding suite without us having to ask, which was great. The staff welcomed all our guests and helped everyone to feel relaxed. The hotel had so many perfect places for photographs and it was so much fun exploring them all, both before the day and after the ceremony.

We also received so many compliments on the wedding breakfast - a friend of mine told me that it was the best food she has ever had at a wedding! One extremely pregnant guest asked for her steak to be cooked a little more and rather than just doing that, the kitchen team cooked her an entirely fresh meal. Things like that really made us feel that everything mattered to you as much as to us.

I would also like to thanks Annette for patiently dealing with all my emails in the lead up, even as they got a little more fraught towards the end!

I think I'm going on a little bit too long now, but I really cannot stress just how special you made our day. I want to do it again!

Thank you all so much

Georgia Holmes

Rob & Paula
To all the staff at Stanwell House Hotel, thank you for making our wedding reception perfect. Your attention to detail, kindness and brilliant guest service made everyone feel incredibly welcome and relaxed. The canapés and wedding breakfast was amazing and we have received so many compliments from our guests saying they thoroughly enjoyed the reception. You went beyond our expectations and delivered a first class wedding reception for us. Thank you once again. Rob and Paula

Samantha & Gareth
Sorry for the delay in writing, we have just returned from our honeymoon in the Maldives but, myself and Gareth just wanted to take the opportunity to thank you and all at Stanwell House for helping us with our amazing Wedding.

My conversations, numerous emails and minor panics to Annette leading up to the big day were always dealt with quickly, professionally and left me knowing that our Wedding would be exactly as we had planned.

Lucy (who has been a star from our first stay at Stanwell House 2 years ago, just after Gareth had finished Chemo) was brilliant from the moment we all arrived on the Saturday. Thank you Lucy!

And finally to Anita who we feel on the day went over and above her role. She was absolutely amazing! From sorting out the Cheese wedding cake, helping with decorations, to helping our best man with his Laptop for his speech, nothing was too much trouble. Anita excels in all she does, she was brilliant. Thank you Anita from myself and Gareth, you helped make our day run so smoothly and make it very special. Good luck for your Wedding next year, we wish you the best of luck.

We will be coming down to see you all soon, I need to collect my cheese board at some point!

Thank you again.

Samantha & Gareth White

Sarah & Philip
A huge huge thank you to all the staff at the Stanwell house hotel for making our wedding day the best day of our lives. The whole day went without a single hitch. Lucie you were absolutely amazing and always one step ahead.

So many of the guests commented on what a brilliant job you all did.
Thank you Stanwell house hotel for creating our dream wedding!!

Tiff
' As soon as we visited Stanwell House we knew it was the location for our wedding. Throughout the run up to our big day every question was answered and every need was met. When it came to the day the staff can only be described as truly amazing at their jobs, it was seamless and we wanted for nothing. If you are looking for a personal touch and a venue that will cater to your needs I cannot recommend this hotel enough. Thank you again all for making our day a truly memorable one.'


Tiff x

Sarah and Edwin
Edwin and I want to say a 'massive' thank you for everything you did to make our wedding day such a happy, fun and memorable day. The food, cake, rooms, decorations – everything was perfect.
We are so happy we chose to get married at Stanwell House, and will forever have fond memories of the venue, thank you.

Jim and Anne
Just a short note to thank you all so much for all the effort and kindness that went into making my daughter and son in laws wedding day so wonderful. It is every parents hope that this special day will be one to be remembered for all the right reasons, and this was certainly the case for my husband and myself.
Everything ran so smoothly, and the atmosphere was lovely, nothing was too much trouble for the staff and everyone of you was so friendly and helpful.
So once again thank you for your skills in making this such a special memory

Adam and Katie
THANK YOU ! We cant thank all of you enough for the amazing job that you did for us for our wedding.
From our first meeting to the moment we checked out everything was first class! Every single one of our guests mentioned how amazing everything was.
The food, the service, the staff ....... I could go on! You truly made our wedding day perfect and one we shall never forget.
We can't wait to celebrate many anniversaries to come with you. Thank you so much once again

Gordon and Jemma
To everyone at Stanwells.
We just wanted to say a huge thank you for all your efforts towards our wedding reception, we had a fantastic time, as did our guests – we have had lots of great compliments. Thanks again for making our day so special and all your help in planning and organising

Tim and Nic
Just a note to say thank you for all the organising that went into our wedding, for putting up with all the emails and questions and helping to make our day so so special

Sarah and Simon
We wanted to say a big thank you for all your help and support on our wedding day. We had a fabulous day and all our guests enjoyed themselves.
Thank you for making it so special

Lois and Lizzie
We have just returned from our honeymoon and wish to extend our deepest gratitude for all your support, attentiveness and above all else, hard work in the lead up to and on our wedding day. We could not have chosen a more wonderful venue or more excellent staff.

Tom and Polly
Thanks to you all, your organisational skills and planning the wedding reception for Tom and Polly was quite superb. So many guests were full of praise for the delicious food as well as the very charming staff who were still smiling at the end of the evening! And the tables looked lovely.
Your staff were excellent in every way, we were all so well cared for. Thank you so much for all the advice and help you gave us in the planning, your unfailing patience and kindness made it all so much easier – Tom and Polly radiated happiness! From Polly's Mum

Emma and Matt
Thank you for making our wedding such a perfect day. The venue, food, staff and attention to detail were brilliant. Thanks again

Sarah and Stuart
Thank you so so much for all your hard work and organisation to make our wedding day at Stanwell House the most perfect day! We had an amazing day, you even fixed the weather for us. The food and service were amazing and so many people have said to us how fantastic the BBQ was. Thank you again

Lee and Rebecca
I know it seems like forever ago, but we would just like to say a big thank you to you all for making our wedding day so special. Everyone was a great help and we really appreciate you making everyone feel so welcome. Everything went so smoothly we couldn't have asked for more, thank you.

Lianne and Iain
Sorry to take so long in writing but we just wanted to thank you all for making our wedding day so wonderful. The hotel looked beautiful, the food was delicious, and the service spot on. All our guests commented on Stanwells and we all had a fantastic day. Thank you also for all your help and support during the planning.

Abi and Tim
We just wanted to say a huge thank you for making our wedding day so special, from the venue to the food, to all the staff you made us so welcome, and we have everything we could ask for, thank you so much.

David and Kate
Kate and I wanted to thank you so much for everything you did and furthermore to everyone at Stanwell House involved in making our wedding day so special. We have had such wonderful feedback from all our friends and family, Stanwell did us proud, our fondest thanks.

Rachel and Jim
We just wanted to write and say thank you for helping us to have a fantastic wedding day. We had an absolutely amazing day which was helped hugely by all your staff who were fantastic. Everyone who came has commented on the superb food for both the meal and buffet, and the beautiful building and gardens. We look forward to returning in the future, many thanks.

Simon and Gina
Thank you so much for everything you did to make our wedding day so special! The food and service was first class and lots of our guests have said what a lovely hotel it is. We had the most amazing day and a fantastic honeymoon in New York. Thanks again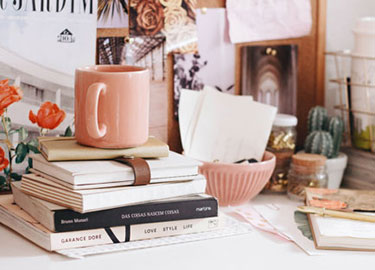 Your free account will also enable you to:

Easily manage and securely book your suppliers

Stay on top of wedding planning with our intuitive checklist

Keep an eye on spend with our budget tracker

Create and track your wedding guestlist

Plan your wedding on the go with our mobile app, downloadable via the App Store or Google Play
Thanks for your enquiry! You'll hear back shortly.
Couples interested in Stanwell House also sent enquiries to the suppliers below too. You can simply send the same enquiry to them in one click.
Burley Manor
22

Burley Manor is set in spectacular surroundings and has recently been...
Sopley Mill
22

Sopley Mill still has the stunning original features of the watermill...
Tudor Grange Hotel
22

The Tudor Grange Hotel in Bournemouth has a prime location of Bournemo...
Burley Manor
22

Burley Manor is set in spectacular surroundings and has recently been...
Sopley Mill
22

Sopley Mill still has the stunning original features of the watermill...
Tudor Grange Hotel
22

The Tudor Grange Hotel in Bournemouth has a prime location of Bournemo...
Are you sure?
If you don't ask, you'll never know...
Continue to chat
Leave
Is this supplier not for you?
Explore other suppliers.
Sign up to our free planning tools today to save suppliers