Balmer Lawn Hotel
---
Hampshire
The Basics
Ceremony license
Licensed bar
Can we bring our own wine
Do you have a late license
Are pets allowed
---
Style of venue:
Modern, Traditional, Rustic, Eco, Gothic, Festival, Casual, Glamorous, Formal
What type of venue are you?
Country House, Hotel, Restaurant
Exclusive use:
Flexible
What kind of ceremony can we have?
Indoor civil ceremony, Outdoor civil ceremony, Chapel
Ceremony capacity:
120
Dining capacity:
200
Catering:
In-house
Corkage:
£18 Wine, £25 Sparkling wine, £45 Spirits
Do you have accommodation?
Yes, 53 bedrooms
Is accommodation included?
Honeymoon suite only
What forms of payment do you accept?
Cheque, Cash, Credit Card, Bank Transfer
About
The Balmer Lawn is one of the most iconic buildings in the Forest, surrounded by beautifully landscaped gardens, rivers, lakes, wildlife and the stunning forest itself, you will experience a magical day in beautiful and romantic surroundings.
Congratulations on your engagement! We would like to wish you a warm welcome to the Balmer Lawn Hotel. We are the only privately owned 4* hotel in the forest, so you are sure to receive a very personal service and one in which you are made to feel like true VIPs. Our dedicated Wedding Coordinator will work with you through your whole planning journey, offering you support and guidance along the way.

With our excellent level of service, AA Rosette restaurant, recently refurbished function suites and newly built outdoor oak beamed wedding chapel, you can expect nothing but the highest standards for your day.

With 53 individually designed bedrooms and suites, some of which include elegant four poster beds, a sumptuous Spa for a little pampering, indoor & outdoor pools, gym & leisure facilities and roaring fires in our beautifully furnished lounge, there is something to cater to your every whim.

Please do not hesitate to contact us if you have any enquiries.
Find Us
Reviews

7
Leave feedback

Nikki and Kurt Halliday
We very much enjoyed our day and our stay. The service at Balmer is absolutely faultless, and your attention to detail let me nothing at all to have to think about, which is literally a complete first for a control freak like me! Please pass on my sincere gratitude to Slavo and the team for all their efforts on the day.

Sarah and Lee
We'd rate our wedding as 10/10 - we couldn't fault a thing! The planning was smooth - you have been really helpful with any queries we have had and have been really calming for us both! The food was delicious, both the starter and the main were beautiful. The pudding was nice too. All of the staff have been brilliant, so friendly and professional - a real credit to the hotel! 10/10

Emma and Chris Logan
We were both very happy & pleased with how smoothly the day went, in particular the way Slavo kept us on track with timings and also the way he notified us of each point throughout the day, including the evening buffet. Some of our friends who have been married before mentioned they never got to sample their evening buffet! A massive thank you to you & the rest of the staff at Balmer Lawn for making it such a special day to remember. So many of our friends and relatives commented on how wonderful the food & the day in general was. So thank you so much.

Clare and Graham
Our wedding at The Balmer Lawn was absolutely perfect. From the venue itself, to the staff who went above and beyond to make sure everything ran smoothly on the day. I was a very demanding bride, but no request was too much for them. We used the Beaulieu Suite for our wedding and would highly recommend it, the layout and location is ideal. A shout out must go to the quality of the food and the expertise of the chef, who managed to cater for a bride with many food allergies! The day itself was wonderful with so many of our guests commenting that it was the best wedding they'd ever been to.

Kimberley and Rob Hall
Well what can I say it was everything we wanted and so much more! From looking around the hotel until picking up missed bits and pieces after the wedding we were given 5* attention and treatment. Everyone commented what a great day they had saying how attentive and polite all the staff were from waitresses & waiters, bar staff, receptionists, also the great food, and the ease and relaxed nature of it all!! Which is exactly what we had wanted no stress and to just enjoy every minute!

Alex and Francesca
Once again we just wanted to thank you and the staff at the Balmer Lawn for helping to make our wedding day the best day of our lives. It all went by so quickly but we loved every second of it and wish we could do it all over again. Both the night before the wedding and the day of the wedding the staff could not do enough to help us and our guests. Alex and I were both made to feel like VIPs on the day and that was very much appreciated. All of our guests commented on how helpful and friendly the staff were and we thought that you would like to know this and to pass on our messages of thank to everyone. The food was delicious and we had many praises for the meals and the buffet as well. We would recommend the Balmer Lawn to anyone who wishes to have a funfilled and virtually stress free wedding as you all helped to make it so easy for us.

Marisa and Andrew
We got married there last November 2013 and had an amazing day. The staff could not have been more accommodating. Beautiful surroundings, lovely rooms and exceptional food. All our guests were overwhelmed with how great the hotel was and how lovely the staff were. Definitely recommend getting married there. Can't wait to go back for the weekend.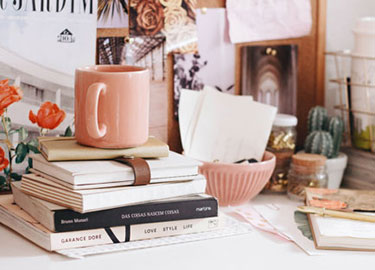 Your free account will also enable you to:

Easily manage and securely book your suppliers

Stay on top of wedding planning with our intuitive checklist

Keep an eye on spend with our budget tracker

Create and track your wedding guestlist

Plan your wedding on the go with our mobile app, downloadable via the App Store or Google Play
Thanks for your enquiry! You'll hear back shortly.
Couples interested in Balmer Lawn Hotel also sent enquiries to the suppliers below too. You can simply send the same enquiry to them in one click.
Stanwell House
7

Stanwell House is a romantic Georgian grade II listed building oozing...
Burley Manor
7

Burley Manor is set in spectacular surroundings and has recently been...
Sopley Mill
7

Sopley Mill still has the stunning original features of the watermill...
Stanwell House
7

Stanwell House is a romantic Georgian grade II listed building oozing...
Burley Manor
7

Burley Manor is set in spectacular surroundings and has recently been...
Sopley Mill
7

Sopley Mill still has the stunning original features of the watermill...
Are you sure?
If you don't ask, you'll never know...
Continue to chat
Leave
Is this supplier not for you?
Explore other suppliers.
Sign up to our free planning tools today to save suppliers