Berkeley Castle
---
Gloucestershire
The Basics
Exclusive use
Ceremony license
Licensed bar
Can we bring our own wine
Is accommodation included
Are pets allowed
---
Style of venue:
Traditional, Gothic, Glamorous, Formal
What type of venue are you?
Castle
What kind of ceremony can we have?
Indoor civil ceremony, Nearby church
Ceremony capacity:
130
Dining capacity:
130
Catering:
In-house
Corkage:
None
Do you have a late license?
Our licence runs until midnight but can be extended at an extra charge
Do you have accommodation?
Yes - Bridal Cottage and an exclusive hire townhouse sleeping 20
What forms of payment do you accept?
Cheque, Cash, Credit Card, Bank Transfer
About
Berkeley Castle is a splendid, beautiful and glorious medieval fortress and one of the most amazing wedding venues in the country.
The Castle will be exclusively yours for the day whether you decide to have a Church service or a Civil Ceremony in one of our stunning rooms such as The Great Hall or The Long Drawing Room.

We have roaring fires and twinkling lights for a cold winter night or glimmering lily ponds and grand terraces for you to enjoy drinks on a long summer afternoon. Or why not take a walk along the lawns where Queen Elizabeth I strolled with her royal entourage. Each room within the Castle is steeped in so much history you are sure to be truly captivated.
Find Us
Inspiration by Berkeley Castle
Reviews

26
Leave feedback

Anita & Nick
I am just writing to thank you and all the staff at Berkeley Castle who were involved in making our

wedding day a day we will always remember.

The venue is second to none, it was well organised by you all, it was fabulous and unfortunately it

was over too soon....!

Everyone to a person thought it was the best wedding they had ever been to.... honestly...

I would like also like to make a personal thanks to you Pippa, you did make sure we were both in the

right place at the right time on the day which on reflection was no mean task.....

Gail & Andy
Just a very quick note before we go on holiday to say thank you both so much for all your hard work

in creating the most amazing wedding we could ever have imagined having on Saturday! We loved

every minute of the day, it all seemed to run perfectly and the castle looked absolutely stunning.

Everyone at the Castle was so helpful and attentive, and the whole day just felt so magical and

special and we are so very grateful for your help in making that happen.

Holly and Andrew
Just wanted to say quickly before we go on honeymoon a HUGE thank you for making everything go

so successfully yesterday! General consensus was that it was on the best weddings everyone has

ever been to, which is massively down to the beautiful venue, amazing food and great organisation.

Thank you so much for your patience and amazing attention to detail, I felt very at ease leaving it in

your hands!

Lisa and Josh
Oh wow, what a wedding! Thank you very much for creating such a perfect day for myself and Josh. You have been nothing but perfectly helpful throughout the entire process from helping with recommendations all the way through to the most perfect wedding day I could imagine. Your cool and calm demeanour helped keep both Josh and I from imploding with nerves and stress about both small and large queries. Your team at the castle were helpful throughout the day with us and our guests. I cannot recommend Berkeley Castle enough to everyone. It was the most beautiful day I could imagine, with a little help from the sunshine, a lot of help from your team, and my wonderful guests.

Vanessa & John
We just wanted to say a massive THANK YOU for everything you have done for us, both before and during the wedding! It was just the most perfect day! The ceremony, the reception, the food, the cake, the speeches, the evening... Everything!!!

It all ran so smoothly and we have you to thank for that! You have been an absolute star throughout!

David & Byron
We had the most wonderful day we could have ever dreamed of when we got married at Berkeley Castle. We are still on a high from what was the most amazing day we both have ever experienced.

We can not thank you enough for all the hard work you have all put in and the time you took with us to ensure our day was ours. You have been nothing short of incredible helping us on our adventure, we really couldn't have asked more from you. Nothing was ever too much effort.

Everyone is still talking about the day and how amazing and magical the castle was and how smoothly and perfectly it ran.

We have to say that there would not be one thing we would have changed that day, we think that this is a great testament to Berkeley Castle and the team behind this magnificent venue and historical landmark. We really do feel like we are now a part of Berkeley Castle history.

Johnny & Gemma
On behalf of Johnny (my husband!) and I, can I please say the biggest heartfelt thank you for being so instrumental in creating the wedding of our dreams. It was comfortably the best day of both our lives and it wouldn't have been that way without your help. It was perfection!

Nicola & Dave
We cannot thank you enough for helping us to have the most perfect day. In the run up to the day & on the day nothing was too much for you all. Especially a great help in guiding us through the last minute preparation and making sure it all ran smoothly.

It was the most magical place to get married & one Dave and I will never forget. Also our guests are still raving about the venue now. You do a magical & wonderful job... making ours feel so special and unique.

Claire & James
Thank you for your help with the planning, the lead up to and on the day itself. On behalf of ourselves, and all our guests thank you so very much for ensuring we had the most amazing day possible.

Martin & Pauline
Thank you so much for all of your hard work and help in the planning and running of our wedding. Without all of you our day wouldn't have been as perfect as it was.

All of our guests commented on how stunning the castle was as a wedding venue and how smoothly the day ran. The guided tours were also a massive hit.

Thank you again for providing us with a magical day!

Layla & Edward
Thank you so much for such a wonderful & memorable day - you even managed to make the sunshine! The hard work of yourself and the team was more than evident and we had so many compliments from our friends and family on what a successful day you had made happen!

Helen & Ian
A huge thank you for everything you both did to make our wedding day so perfect. Everything went exactly as we hoped it would and all our guests have said what a wonderful venue the Castle is.

Thank you for all your advice, support and patience with my numerous emails and questions.

Jessica & Daniel
Thank you so much for all you did in the lead up to the day and on the day itself - you were without a doubt, the best support we could have wished for. Because of you, our day ran so smoothly and perfectly - our guests were all amazed at how wonderful everything was.

Mother of the Bride - Mrs Steels
A beautiful venue steeped in history. Attention to detail first class, and organisation from dedicated team led by Imogen superb.

Georgina & Kevin, March 2016
Thank you so very much for everything you did to make our day so special. It was flawless and our guests thought it was absolutely amazing, the venue, the food, the service. Please thank everyone from us. All our guests could not speak highly enough about the day. We've heard 'it was the best wedding we have EVER been too' a lot, so thank you so so much. That was after they had sobered up too!

Charlotte & Richard, March 2016
Dear Napier Catering....

From the start we were both massively impressed with the service you have provided. We knew the food was going to be good after our meeting with Phil but still couldn't believe on the day how awesome it was! We are both big foodies so wanted the food at our wedding to represent that and it definitely did! So many of our guests have come back to us and complimented the food. (p.s I'm still dreaming of the salted caramel pot we had as part of our trio! Delicious!)

Charlotte & Richard, March 2016
I'm currently sat writing out all our thankyou cards and emails and have saved you to last because you have been the biggest part of our special day and without you it would not have run so perfectly! We are both truly grateful for the service you have provided us, leading up to the big day and also on the day itself. You made us both feel like we were the only people lucky enough to marry at the castle and we felt that in your hands, our day was safe. I knew there was no problem big or small that I couldn't come to you for and we loved meeting with you prior to the day. Your sunny personality really made us feel so welcome every time we arrived at the castle. So thankyou! We also hoped you would pass on our thanks to everyone who was involved in the day itself. The guy who took us to Blossom Cottage was lovely, which was awesome by the way! And it was all the small touches such as the fact we had our cake at the cottage and the little gift of the book about Berkeley all made it so special. Our wedding was literally the best day of our lives and we are so so so glad we chose to get married at such a perfect venue. The place will hold such a special place in our hearts forever and we know one day when we have children we will bring them back for a tour and to show them the place that now means so much to us both.

Charles & Nadia
Just a quick note to say thank you so so much for making Saturday the best day we could have ever dreamt of! You made the whole day go by completely seameslessly and we're both so grateful. Thank you also for the beautiful way you put the table decorations together. It really was the most perfect day and you were instrumental in making it happen.

Mari-Anne & Adam
We just wanted to thank you so much for such a magical wedding day, it all still feels like a dream, it was just perfect.

Napier are so wonderful and both Napier & yourselves put together pull off the most fabulous wedding!

The castle is the best venue ever, and everyone totally agreed, our guests loved it - The great hall just looked amazing!

You made us all feel so welcome and answered any queries we may have, it was so great knowing that we could take a step back and be ensured that you were taking good care of our day – you are great.

Mother & Father of the Bride -
A huge thank you from all of us for all your efforts and professionalism in making Mari-Anne and Adams day so wonderful it was perfect. Your organisation in keeping everything running and ticking over was so much appreciated.

Getting everyone one in out of the rain took great communication and was turned around so quickly you had things moved etc little did the guests know what was going on!! Well done.

We have received comments on the venue, magnificent, awesome, brilliant, what a wonderful place and many of the guests were delighted with the arranged tour, that went down well and was well supported.

Several have said they will remember the day for the rest of their lives, they had a wonderful time with you at the Castle and of course Napier looking after us so well, a brilliant team effort.

Having Brook House to hire was perfect, it worked so well and ideally situated for ease with the grandchildren and to be able to have some friends and family round on the Saturday for the BBQ was the extension to the wedding, it was home from home.

Josie & David
From our very first meeting I knew that Berkeley Castle was 'the venue' because of it's beauty and history, but mainly because I knew you would help us achieve our perfect day.

Alex & Sarah
Everyone was so helpful and made us feel part of the 'Berkeley family'.

Alex & Sarah
We are so happy that we chose Berkeley Castle as the setting for our wedding and it will always have a special place in our hearts.

Laura & Matt
Everyone has remarked how beautiful the Castle was but also how well organised the day was.

Rob & Kath
Thank you so much for making our wedding go smoothly without any fuss - we loved every minute of it.

Morna & Mike
A huge thank you for all the time and effort you all put into our perfectly romantic wedding day, with all the little details.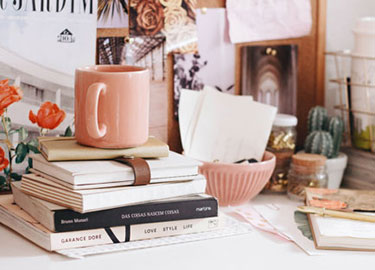 Your free account will also enable you to:

Easily manage and securely book your suppliers

Stay on top of wedding planning with our intuitive checklist

Keep an eye on spend with our budget tracker

Create and track your wedding guestlist

Plan your wedding on the go with our mobile app, downloadable via the App Store or Google Play
Thanks for your enquiry! You'll hear back shortly.
Couples interested in Berkeley Castle also sent enquiries to the suppliers below too. You can simply send the same enquiry to them in one click.
Thornbury Castle
26

Let us take the effort out of your wedding day, so you can genuinely e...
Hampton Court Castle
26

Hampton Court Castle is a beautiful 15th century castle nestled in 500...
Hensol Castle
26

Whether you're planning a fairytale wedding or a smaller, intimate occ...
Thornbury Castle
26

Let us take the effort out of your wedding day, so you can genuinely e...
Hampton Court Castle
26

Hampton Court Castle is a beautiful 15th century castle nestled in 500...
Hensol Castle
26

Whether you're planning a fairytale wedding or a smaller, intimate occ...
Are you sure?
If you don't ask, you'll never know...
Continue to chat
Leave
Is this supplier not for you?
Explore other suppliers.
Sign up to our free planning tools today to save suppliers