The Kingscote Barn
---
Gloucestershire
The Basics
Exclusive use
Ceremony license
Licensed bar
Can we bring our own wine
---
Style of venue:
Modern, Rustic, Festival, Casual
What type of venue are you?
Historic, Barn
What kind of ceremony can we have?
Indoor civil ceremony, Outdoor civil ceremony, Nearby church
Ceremony capacity:
150
Dining capacity:
150
Catering:
Recommended supplier
Corkage:
No, there is a service charge per guest
Do you have a late license?
1am
Do you have accommodation?
Yes 36 guests
Is accommodation included?
Honeymoon suite only
What forms of payment do you accept?
Cheque, Credit Card, Bank Transfer
About
Nestled among the Cotswold Hills in an area of outstanding natural beauty is Gloucestershire's most exclusive barn wedding venue. Stunning views make the 17th century Kingscote Barn the ideal location for your ceremony and wedding reception.
Stunning views make the 17th century Kingscote Barn the ideal location for your ceremony and wedding reception. High ceilings, exposed oak beams and Cotswold Stone walls provide a breath-taking backdrop for your wedding day. The neutral decor and natural light inspire you to decorate the barn with your own colours and style. The team of experienced Wedding Co-ordinators offer a warm and friendly welcome and will be on hand, to assist every step of the way, to ensure that your wedding is everything you dreamed of and more. We offer a choice of excellent catering companies who have all created a wide range of exciting menus. Whether you choose a themed menu or a delicious BBQ, we will exceed your expectations.
Find Us
Reviews

17
Leave feedback

MR & Mrs Coventry
We had the most magical and memorable day at the barn and so this little note is to extend a huge thank you to you and all of the team. You worked so well to make the whole day run smoothly and several guests even commented on how well everything flowed. You were an important part in shaping the wonderful memories that we will treasure forever. Many thanks

Nikki & William
Everything ran like clockwork and every member of your team was so helpful and friendly. Everyone commented on how beautiful the venue was (obviously!) and how professional you and your Kingscote colleagues were. We know you run so many weddings a year but you really took the time, effort and attention to detail to make us feel special (thank you for the wedding card too). Thank you also for being so calming and reassuring when I was stressing about being late to meet the registrars! We were always going to recommend the Kingscote Barn just on the beauty of the venue but now we have experienced the whole package, there is absolutely no doubt as to how highly we would recommend you. Thank you so, so much

Mr & Mrs Beatson
Thank you so much for all of your hard work helping to create the most perfect wedding day. We had the most wonderful day of our lives and we will never forget such a special experience. The whole day went so smoothly and we felt completely looked after from day 1 of the planning process all the way through - Thank You

Mr & Mrs C
We cannot thank you enough for everything you have done for us especially over the past few months, you took a lot of stress off our minds. You have been absolutely amazing! We had the most magical day, it was perfect start to finish and the majority of that was down to you. Thank you again to the fabulous team at The Kingscote Barn

MR & Mrs Darby
Thank you so much for all your help & support on our wedding day. We had the most wonderful day & it went so smoothly which was solely down to you. All our guests said what a beautiful venue it was and I have to admit I was very sad to leave on the morning after the wedding knowing I would have no excuse to come back to Kingscote Barn! Thank you again for everything, it truly was perfect!

Mr & Mrs G
We can't thank you enough for such an incredible day on the 23rd March. We had the most amazing wedding day, it was everything that we had hoped for and more. Thank you for ensuring that the entire day flowed so smoothly, it was perfect and we are extremely grateful

Mr & Mrs W
Thank you for all the effort you put into making our day so special. We had the perfect day. We still can't believe how lucky we were with the weather too. Everyone has complimented us on all the little details and the smooth running of the day. We'll always have very fond memories of Kingscote Barn.

Mr & Mrs F
It was incredible! More than we ever could have hoped for; being super organised myself it was amazing to also see even more organisation- everything was planned down to the last minute, which made me very happy! We could not have been happier with the venue, absolutely everything was perfect and exactly what we had asked for and more! The attention to detail was amazing and the day exceeded all expectations even tough our expectations were already incredibly high!

Mr & Mrs G
Our wedding day was simply perfect! The whole process was stress free and thoroughly enjoyable. Our wedding planner was utterly amazing, she made us both feel completely at ease and that she had our day in hand. The passion and attention to details by all the team is first class. The barn is quite simply the perfect place to get married and we would highly recommend it to any couple. From the very bottom of our hearts we thank you, we started married life together in the most wonderful way.

Mr & Mrs M
We honestly wouldn't have changed a single thing, it was perfect! All of our guests have told us what an amazing setting we had for our day and how beautiful the barn was. The whole day was all we could have asked for and more, everyone was so professional and helpful and the day went without a hitch!

Mr & Mrs H
We wanted to say a huge thank you to the team at Kingscote for ensuring every little detail about our day was perfect. We felt truly looked after which took the stress away from us. During the day neither of us once worried about the plan as we knew everything was under control. Everything about the day was perfect. Our guests have commented on how incredible the venue was and how lovely and helpful the team on the day were. We are so pleased we chose Kingscote Barn and wouldn't hesitate to recommend you to other couples!

Mr & Mrs M
We wanted to send you a thank you for making our wedding day so special in April. From the moment we saw the stunning setting and were welcomed to have a look around, we knew we had found our venue. Thank you for making the day run so smoothly and for all of your help in the lead up. We couldn't of had a more perfect day.

Mr & Mrs M
From the first time we were shown around The Kingscote Barn we were extremely impressed! Everyone was so friendly and knowledgeable and we instantly knew it was the place for us! All of the staff have been excellent with their communication which has been very impressive. We have come to realise that the staff at Kingscote Barn are some of the best in the business and you would struggle to find a venue and staff more perfect to host and organise your wedding! We are eternally grateful for providing us with such an incredible wedding....we just want to do it all over again! Thank you!

Mr & Mrs H
What can I say! It was the best day of our lives to date and we wouldn't have asked for anything better! Everything was absolutely perfect and I cannot thank you enough!

Mr & Mrs B
The Kingscote Barn team helped to make everything run smoothly on our wedding day and were a fantastic help with everything, nothing was ever too much trouble! The barn is a beautiful place and we will have happy memories of our special day for years to come. All of our guests commented on how lovely the location was and how amazing the day was there! Would love to do it all again and will definitely be recommend Kingscote to all of our family and friends.

Mr & Mrs G
Such an amazing venue, we felt supported and fully informed throughout our whole experience from booking up until after the wedding day itself. The team were fantastic and they did everything to ensure our day was perfect and everything ran smoothly and any questions or requests we had in the run up to the wedding were answered and organised for us without a glitch. The accommodation and the grounds are truly stunning which was a welcomed experience to our guests that had travelled to the venue. Our guests all loved the venue it was so special and the most amazing day that we could have wished for. Thank you so much all of the Kingscote team.

Mr & Mrs D
I just wanted to say a massive thank you to you and all the team at Kingscote for making our wedding day the best day of our lives, we both couldn't of asked for anything more, it was truly perfect in every way. I have been extremely impressed with you and all the Kingscote team, from start to finish you have been highly professional, always responding to an email on the same day (which is very important to a bride to be!) any needs or questions I had you answered straight away and nothing was too much trouble for you. Your venue is truly stunning and all of our guests said how beautiful, breath taking and stunning your venue was. We are SO pleased we chose Kingscote to have our wedding at and we will treasure the memories made for life. Thank you for making that possible and for allowing us to have the best day.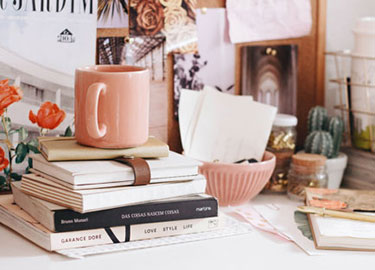 Your free account will also enable you to:

Easily manage and securely book your suppliers

Stay on top of wedding planning with our intuitive checklist

Keep an eye on spend with our budget tracker

Create and track your wedding guestlist

Plan your wedding on the go with our mobile app, downloadable via the App Store or Google Play
Thanks for your enquiry! You'll hear back shortly.
Couples interested in The Kingscote Barn also sent enquiries to the suppliers below too. You can simply send the same enquiry to them in one click.
Elmore Court
17

Situated in the heart of Gloucestershire's countryside with views over...
Old Down Estate
17

Old Down Estate is the home of wedding excellence; a stunning MANOR ho...
Ellenborough Park
17

With its beautiful Cotswold stone exterior, manicured grounds and stun...
Elmore Court
17

Situated in the heart of Gloucestershire's countryside with views over...
Old Down Estate
17

Old Down Estate is the home of wedding excellence; a stunning MANOR ho...
Ellenborough Park
17

With its beautiful Cotswold stone exterior, manicured grounds and stun...
Are you sure?
If you don't ask, you'll never know...
Continue to chat
Leave
Is this supplier not for you?
Explore other suppliers.
Sign up to our free planning tools today to save suppliers