Blanch House
---
East Sussex
The Basics
Ceremony license
Licensed bar
Do you have accommodation
---
Style of venue:
Modern, Casual, Glamorous
What type of venue are you?
Hotel, Alternative, City
Exclusive use:
Flexible
What kind of ceremony can we have?
Indoor civil ceremony
Ceremony capacity:
40
Dining capacity:
40
Catering:
In-house
Corkage:
N/A
Is accommodation included?
Depends on the package
What forms of payment do you accept?
Cash, Credit Card, Bank Transfer
About
We are Brighton's original townhouse hotel comprised of 12 uniquely designed guest bedrooms, a function suite and a relaxed, elegant Champagne & Cocktail Bar and lounge. We offer boutique accommodation with a licensed venue for wedding ceremonies and civil partnerships.
We are a Grade II Listed Regency Town House, set in a quiet side street in the heart of the bohemian Kemp Town area of Brighton, a mere stone's throw from the seafront, Blanch House is a historic, elegant and chic, boutique wedding venue. Every last detail to make your special day memorable will be taken care of by friendly and experienced staff who will ensure that you and your guests are exceptionally well looked after. And, with the beach so close, you can even have Brighton's Regency seafront as the backdrop for your wedding photographs.
Every wedding at Blanch House is treated as a bespoke event with no two celebrations the same. We do however, have some Wedding Packages for your Wedding in Brighton, where we've carefully selected the essential elements for your special day according to varying budgets: Simply Boutique, Luxury Boutique, Chic Boutique and Only You Exclusive Use.
Find Us
Reviews

6
Leave feedback

Kelly
My husband and I got married at Blanch House at the end of August. We had the hotel exclusively for the Friday and Saturday night and we cannot fault the hotel. Kerry and his team were absolutely amazing. Over the whole weekend they were brilliant in accommodating everyone's needs and any specific requests, nothing was too much trouble for them. The hotel itself is beautiful and all of the rooms are beautifully decorated and unique, especially the Perrier-Jouet suite which we stayed on our wedding night.

The hotels location just being up from the seafront which was perfect for our wedding pictures.

The food served on the day from the canapés to the wedding breakfast and cheese boards were absolutely delicious and all our guests commented on how exceptional they thought it was. Breakfast went down particularly well with all our guests that were staying.

From the first meeting with Kerry, we knew Blanch House was the place for us to get married. Kerry's organisation and planning skills, along with ensuring our own personal touch was included made the whole planning process very easy. He was always on hand for any questions we had whilst organising our day. His involvement beforehand and support on the day enabled us to have the wedding day we wanted and everyone commented on what a lovely place Blanch House was and the service provided.

Tammy
My husband and I got married at Blanch House at the beginning of October; we stayed Friday and Saturday night with our guests and I cannot fault the hotel.

Kerry and the team were simply amazing, nothing was too much trouble for the whole weekend; the service all of our guests received over the weekend was fantastic, breakfast went down particularly well!

The rooms are all unique and well decorated throughout; I particularly liked the homemade shortbread that is left in the room daily.

One of the reason's we booked Blanch House was Kerry himself; he knew what we wanted to achieve from the first time we met him & he was always on hand to support us on the day and through-out the planning.

We will definitely be back for another stay…

Kevan
From our very first planning meeting with Kerry the proprietor of Blanch House we were very impressed. Nothing was too much trouble and we loved the friendliness, positivity and professionalism of all his team.

We stayed for 2 nights in the Perrier Jouet room. Well worth it for a special occasion. We had our drinks reception and canapés in the bar/lounge. A great room for our 28 guests to mingle. The 3 course meal was superb. Particularly the lamb. The meal service went like clockwork. All very well planned and executed. A sign of great teamwork.

We look forward to coming back for our anniversary stay.

Kay
A big thank you to Kerry and your wonderful staff who ensured that our daughter's recent wedding was a fantastic success. From start to finish on the day, every little detail was covered and meticulously run.

The ceremony took place in an intimate and beautifully set out room and despite the worst of British summer weather outside the photos and post wedding drinks/canapés worked really well whilst the wedding breakfast was being set up.

Onto the "breakfast" itself, which was absolutely fantastic in terms of quality of food, generous portions and reconfigured room layout. The stand out was the lamb main tender and extremely tasty. Our vegetarian and vegan guests were also well catered for.

The staff perfectly read the mood of the room for service and couldn't have been helpful and seemed genuinely interested in the occasion.

I can't speak highly enough of the Blanch House if you want a high quality superior wedding experience. Now planning to revisit for afternoon teas and cocktails to keep in touch with the hotel.

Ben
My wife and I were recently married at blanch house. We chose Blanch House as we were looking to have an intimate wedding in a venue that suited our personalities. The hotel was beautifully decorated and each room had its own theme and charm.
We booked the hotel exclusively for our wedding weekend and housed many of our family and friends at the hotel. All our guests who stayed were comfortable and very impressed by the breakfasts.

The wedding day itself went perfectly and we managed to have pictures on the beach in the glorious sunshine.

Each member of staff made us feel like we were at home. Everyone at Blanch House was friendly and attentive to all of our wedding guests. We cannot thank them enough for their help!

My wife and I cannot wait to come and stay at the hotel again.

Lam
Just attended a wedding and reception at Blanch House over the weekend, all I can say is WOW.

First of all Kerry and staff are amazing, they are so friendly and can't do enough for guests.

The wedding breakfast (dinner) was lovely, I had the braised neck of lamb and it was absolutely delicious. The evening reception was so much fun thanks to the hard working staff at this hotel and of course their great selection of drinks.

This alone would have made the wedding perfect but to top it all off the hotel is beautiful, the rooms all have their own unique style with the most comfortable hotel beds I have ever slept in. The only issue I would have is the noise of the seagulls in the morning, however, this is to be expected from a hotel so close to the seafront and simply closing the window reduced the noise significantly.

I loved every minute of my stay there as did all the guests that attended the wedding and I would recommend this hotel to anyone either looking for a wedding venue or just a nice place to stay in Brighton that is close to the beach and the city centre.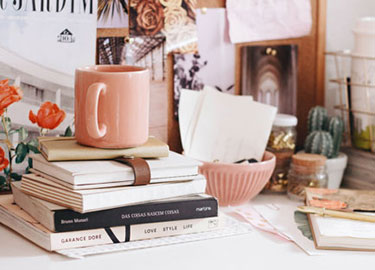 Your free account will also enable you to:

Easily manage and securely book your suppliers

Stay on top of wedding planning with our intuitive checklist

Keep an eye on spend with our budget tracker

Create and track your wedding guestlist

Plan your wedding on the go with our mobile app, downloadable via the App Store or Google Play
Thanks for your enquiry! You'll hear back shortly.
Couples interested in Blanch House also sent enquiries to the suppliers below too. You can simply send the same enquiry to them in one click.
Firle Place Weddings
6

Firle Place is a stunning private estate and historic house which is a...
Worthing Dome Events
6

Worthing Dome has three floors of spectacular function rooms with sea...
East Sussex National Resort
6

Our fantastic views across the South Downs create a magical setting fo...
Firle Place Weddings
6

Firle Place is a stunning private estate and historic house which is a...
Worthing Dome Events
6

Worthing Dome has three floors of spectacular function rooms with sea...
East Sussex National Resort
6

Our fantastic views across the South Downs create a magical setting fo...
Are you sure?
If you don't ask, you'll never know...
Continue to chat
Leave
Is this supplier not for you?
Explore other suppliers.
Sign up to our free planning tools today to save suppliers