The Falmouth Hotel
---
Cornwall
The Basics
Ceremony license
Licensed bar
Can we bring our own wine
Are pets allowed
---
Style of venue:
Traditional
What type of venue are you?
Hotel
What kind of ceremony can we have?
Indoor civil ceremony
Ceremony capacity:
250
Dining capacity:
250
Catering:
In-house
Corkage:
£12.50 wine £15.00 Sparkling wine. £20 Champagne
Do you have a late license?
24 hour bar and music until 12:00pm.
Do you have accommodation?
Yes 71 inhouse bedrooms. 20 self catering
Is accommodation included?
Depends on the package
What forms of payment do you accept?
Cheque, Cash, Credit Card, Bank Transfer
About
Steeped in history and with striking Victorian architecture, The Falmouth is Falmouth's first ever hotel. Situated in 5 acres of beautiful gardens and overlooking Castle beach, you will find no better place to capture wonderful memories of your special day.
The hotel offers 71 individually appointed bedrooms, stunning coastal views, the award winning Castle Beach restaurant and an Elemis Spa. Many famous people have passed through the hotel's doors and The Falmouth has an amazing choice of ceremony rooms.

Castle Beach is the ultimate in Victorian splendour - complete with beautiful chandeliers and panoramic sea views, it can host up to 200 guests. The experienced wedding team at the Falmouth know how to stage a spectacular day. Head chef Mark Aldred will work his magic to create a spectacular wedding breakfast, making The Falmouth
the perfect Cornish wedding venue.
Find Us
Reviews

6
Leave feedback

Kim M
If you're looking for somewhere to hold your wedding reception then this hotel is the absolute must. From the very beginning the staff in preparation for our wedding were amazing so thank you Sam and Lucy. on the day the staff were fantastic so efficient bang on with the service from beginning to end the manager was amazing and the food was out of this world I cannot say enough about them they really did us proud. Views for photos are gorgeous. The whole setting is fantastic. An amazing venue great value for money what more can you want for your perfect day.

Sharon Godwin
The service was fantastic. Our daughter's wedding was perfect thanks to Lucy the wedding planner. Nothing was to much trouble she dealt with a few hitches (wedding dress hem needed sewing, as the car was waiting to take the bride to the wedding) and was sorted without any fuss. The food was amazing and the staff very attentive to every guest.
Our room was huge clean and the view was beautiful.
Loved the blankets left for the dogs and chews even left pooh bags. Considering it's a dog friendly hotel there wasn't a dog hair in sight.
Thank you all for a lovely weekend. Only wish it was a week.

Mrs R Shaw
The Falmouth hotel... Simply the best hotel there is in Cornwall. We had our wedding at the hotel.. It was gorgeous. The food is unbelievable, the room looked fantastic and the staff are so friendly, welcoming and so so helpful. Nothing is too much trouble! A special mention to Sam and Lucy .. You made planning a wedding a breeze, the day wouldn't have been so magical without you. Fantastic stay and the rooms are huge with beautiful views!! Wouldn't stay anywhere else!

Anon
I must start by saying our experience of the Falmouth Hotel has been first rate. We booked a wedding here and the hotel staff have been helpful and supportive at all stages from our initial decision making through to the very last moments of the day itself. Lucy and Sam in events management have been delightful, friendly and approachable - which has made our planning easier. The day itself went without a hitch - the service, food, venue and location are second to none in Falmouth. We had a number of guests including the wedding party have accommodation before and after the wedding - the rooms are clean, bright and spacious and the hotel is undergoing a series of improvements - which is evident throughout. I will certainly be returning and will be having a nice family meal here over the Christmas period. So, if you simply want afternoon tea with a splendid sea view - or want to book accommodation and an event - the Falmouth Hotel is the place to go. Thank you for all your help and support - from planning to delivery - we had faultless service right up to the very end!

Samuel D
Booked our wedding at the Falmouth Hotel, mid August time. Both my wife and I lived well up north so only got to see the hotel twice after booking the venue back in July 2014. Wedding coordinator was fantastic and sorted out everything for us over the phone, through email and even on her own best guess and did a perfect job with it. Couldn't find a single fault with the entire evening.

Stayed for two nights after the wedding in the bridal suite, Room 107, which was incredible! Room was very spacious with an brilliant view of the ocean. Room service was perfect delivering breakfast on time. Would definitely recommend to anyone who wishes to get married in the Falmouth area!

Georgina S
We got married this August 2014 at The Falmouth Hotel, and it was perfect. The team at the hotel were simply amazing.
The hotel itself was beautiful, with luxury rooms, excellent facilities and friendly staff.
My first contact was with Samantha Carr Conference and Banqueting Co-ordinator, what a lovely professional lady, instantly filled me with confidence that we had chosen the right venue and the right team to help us plan our big day.
We were also introduced to Lucy Scorse a member of Samantha's team and again we were thrilled with how friendly and professional she was. Nothing was ever too much trouble.
The venue itself was perfect, we hired the Terrace room which was just stunning with amazing sea views and views over the gardens, Samantha and Lucy personally decorated the room for us and it was clear they took a massive pride in their work and the attention to detail was perfect.
The team that was with us for the actual day were so friendly, and attentive. Lucy was also there for the day ensuring it ran smoothly and we had everything we needed. It was brilliant to have her there because she had worked with us from the very start she knew just how we wanted the day to go.
The whole team made our day perfect and I would without hesitation highly recommend, not only the hotel but also Samantha and Lucy at The Falmouth Hotel to organise an event.

We are so grateful to them for their help and their dedication in making our day simply the best day we could have wished for.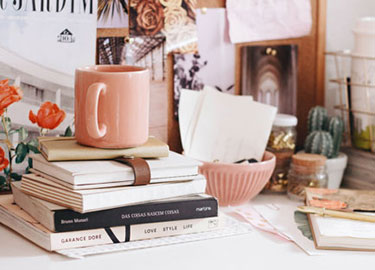 Your free account will also enable you to:

Easily manage and securely book your suppliers

Stay on top of wedding planning with our intuitive checklist

Keep an eye on spend with our budget tracker

Create and track your wedding guestlist

Plan your wedding on the go with our mobile app, downloadable via the App Store or Google Play
Thanks for your enquiry! You'll hear back shortly.
Couples interested in The Falmouth Hotel also sent enquiries to the suppliers below too. You can simply send the same enquiry to them in one click.
Hotel Tresanton
6

Hotel Tresanton is a small and intimate hotel, which offers weddings f...
Carlyon Bay Hotel
6

A spectacular location for your very special day. For the perfect wedd...
St Ives Harbour Hotel & Spa
6

A breathtaking coastal venue for your big day. You can choose to make...
Hotel Tresanton
6

Hotel Tresanton is a small and intimate hotel, which offers weddings f...
Carlyon Bay Hotel
6

A spectacular location for your very special day. For the perfect wedd...
St Ives Harbour Hotel & Spa
6

A breathtaking coastal venue for your big day. You can choose to make...
Are you sure?
If you don't ask, you'll never know...
Continue to chat
Leave
Is this supplier not for you?
Explore other suppliers.
Sign up to our free planning tools today to save suppliers