Bassmead Manor Barns
---
Cambridgeshire
The Basics
Exclusive use
Ceremony license
Licensed bar
Are pets allowed
---
Style of venue:
Rustic, Festival
What type of venue are you?
Historic, Barn
What kind of ceremony can we have?
Indoor civil ceremony
Ceremony capacity:
150
Dining capacity:
150
Catering:
In-house
Corkage:
N/A
Do you have accommodation?
Yes, Seven double en-suite bedrooms, plus honeymoon cottage
What forms of payment do you accept?
Cheque, Bank Transfer
About
Bassmead Manor Barns in Cambridgeshire is a truly romantic setting for your special day. With a fusion of historic features and contemporary style, the barns provide a stunning wedding venue.
The 300-year-old Rickety Barn has been restored to provide a charming, rustic venue for your wedding celebrations. The timber barn boasts oak beams and wrought iron chandeliers which, when lit up with twinkling fairy lights, create an enchanting setting for you to say 'I do'. The barn seats up to 150 guests and has a unique 'nook' on the upper level, perfect to house musicians or for photographers.

Following your ceremony, you and your guests can enjoy a relaxed drinks reception in the Moat Barn. The modern barn has its very own bar and opens out onto the beautiful gardens where you and your guests can relax, socialise and enjoy the views of the rolling countryside.

The Bridge Barn can accommodate your delicious wedding breakfast. Sophisticated yet simple, the barn looks gorgeous in natural daylight and offers stunning views across the gardens and moat.

Your wedding feast will be created by the expert on-site catering and events team. They will work closely with you to create your dream dining experience. From formal dining to street food and barbeques, every detail will be tailored to you and your personal tastes.

The two barns open up to become one spacious, open-plan celebration space. You and your guests can dance the night away, enjoying the versatile indoor space and flowing out onto the patio.
You can enjoy the first night of married life in the stunning honeymoon accommodation. your guests can retire to the seven luxurious bedrooms of Appletree Cottage.
Find Us
Inspiration by Bassmead Manor Barns
Reviews

23
Leave feedback

Aimee and Richard
We chose Bassmead Manor Barns from the first impressions of the whole place we fell in love with it. It was everything we were looking for. The most important thing to us was to find somewhere the civil ceremony would be held - it was special in its own way and not just a room like other places. When we saw the Rickety Barn our breath was taken away, we knew it was the place for us and the fact it was private to us and our guests, we could have as many guests as we wanted as we only wanted a small personal wedding. We felt so comfortable and that it was made it for us.
Everyone was so lovely and made us feel that nothing was too much, that we could make it personal to us and have what we wanted – this was the icing on the cake for us as for Richard to be able drive a truck to the wedding and have photos with it meant so much to him and made it more our day.


Claire and Jonathan
We fell in love with Bassmead on our first viewing (it was the first and only venue we ever saw). It ticked all the boxes of allowing us to have our wedding ceremony and reception in one place. There were gorgeous surroundings, the venue was set up to be easily accessible by all (including wheelchair users) and the staff were super friendly and helpful. The barns were rustic, but beautifully finished and everywhere within the venue felt light, airy and romantic. It basically gave us goosebumps as soon as we walked in.

Karen and Martin
We do not live near Cambridge but Martin took me on a romantic weekend there and we fell in love with it, the place has so much history. Also the venue is very idyllic and I wanted to get married in a barn as this is very romantic and wanted a more shabby chic/vintage type of wedding.

Laura and Nick
From the moment Nick and I drove up the oak lined drive we both looked and each other and said WOW! Set on acres of farmland it naturally creates a very private and quiet setting. We first went on an Open Day and despite the crowds the Bassmead staff were so inviting and welcoming. We then arranged a private showround, it was then that we just knew this was the place we wanted our family and friends to attend our special day. It had everything we wanted. The first time you walk into Rickety barn you get such a warm feeling. It feels intimate and special. The reception room blends the old with the new so well. The arched beams, fairy lights and perfectly placed drapes. Then what a bonus you not only have the Bridal Boudoir to get ready but Dove Cottage to stay the night. Additional extra was Appletree Cottage where our immediate family could stay. All beautifully decorated with luxurious fabrics and furnishings. But what really takes Bassmead to the next level is the service you receive from the Events Team. We were lucky enough to have Hayley and she is a real gem. Nothing too big or too small. Her attention to detail and calm nature really helped us pull off an incredible day.

Nicola and James
We were looking for a barn style venue that could hold both the ceremony and reception. With James' profession and my love of interior design and the countryside, we couldn't have found a better venue. The exposed beams and brickwork in the Rickety Barn finished with fairy lights are stunning and the whole look and feel of the place made us instantly fall in love with it. We liked the warm, welcoming feel we received when we looked around and felt it had everything we could possibly need in the most incredible setting. The surrounding area provides the perfect backdrop for photographs and the outdoor area is ideal for warmer weddings where guests can sit outside. We loved that everything is in one place and easy to get from one area to the other, as well as the accommodation for family as well as the bride and groom.

Katie and Chris
We chose Bassmead because it had everything we wanted – a beautiful setting, it's close to home, it had accommodation for us and our family, and we could have our ceremony and reception all at the same location. We loved that there was a rustic feel to Bassmead, but it was enough of a blank canvas that we knew we'd be able to bring our own ideas and style to it.

Jessica and Chris
Having visited a couple of other venues it was only when we entered the 300 year old Rictory Barn could we imagine exchanging our vows with each other. The whole venue radiated an elegant charm with beautiful surroundings. We couldn't imagine a better place to enjoy our special day.

Charlie
I was lucky enough to get married at Bassmead on Saturday and I can honestly say it was the best day if my life! Bassmead was the only venue I had looked at and although everyone told me to look around plenty of venues, I don't regret it at all in the slightest! I knew from day one of looking around the venue that it was the one for me and I was certainly right!
The staff have been so supportive and lovely and made the whole experience so relaxed and stress free! With the build up to the wedding people kept asking if I was stressed yet and the answer was always no (aside from when I had to keep changing the table plan numerous times because numbers kept changing) but this was because the staff were always there to answer questions and help me to solve any problems my end! I must give a special mention to Becky...she's been fab and it was so nice to have her there on the day...so professional and attentive. I remember Becky saying to me that on the day she will be there when we need her and slip into the background when we don't and I've had soooo many comments about how guests noticed this too. Someone said to me 'it's like the staff can read my mind because if I wanted something I turned around and they were there, otherwise we didn't notice they were around'! It was just fabulous!
And now onto the food! It was incredible! And this is another thing that I have had so many comments about from guests! 'Best meal I've ever had' 'top notch food' 'that beef Wellington was the best I've ever had'. When I sat down at the table next to my dad he said 'did u have the canapés, they were incredible' then he got his main meal and he was so impressed with the high standard that he kept calling Becky over to tell her and in his speech he personally thanked the chef and staff in the kitchen. Much deserved. Thankyou Galloping Gourmet!
I know I'd be biased if I said it was the best wedding I've ever been to but it wasn't just me who thought it! So many people have told me that it was the best wedding they had been to...one even admitted it was better than her own!! I cannot recommend Bassmead Manor Barns highly enough. Thankyou from the bottom of my heart for such an amazing day!


Fay Jellis
An amazing day! Gorgeous setting. Scrumptious food. Staff friendly and helpful making sure that all ran smoothly. A real delight. Thank you

Debbie Smith
Stuart and I were married 10th March this year. Hayley and the team were absolutely amazing. The venue for us was perfect, food and drink perfect and our day was beautiful. From the word go everyone made sure the day ran smoothly, it was sad that the day went so quickly. We would happily recommend this venue as it is truly special.
Thank you is sometimes not enough to say but we would have to say A massive thank you Hayley and all for making our first day as a married couple perfect. It set us up so well for our honeymoon adventure that started the next day.


Liam Heath
This is a fantastic venue. My sister got married here on 8th April 2018 and the service was outstanding. Never been to a wedding which ran so smoothly like this one did. Charlotte who works in Events at Bassmead Manor was excellent. She should be very proud! From the minute we arrived to the minute we departed I can truly say, there was no faults. If you're looking to have your wedding here. I 100% recommend!

The Heath Family

Lauren Brooker
Beautiful venue. Friendly staff who are more than happy to go out of their way to make your day special.

Lauren Brooker
Beautiful venue. Friendly staff who are more than happy to go out of their way to make your day special.

Beth Young
Absolutely stunning venue! As a photographer I see many weddings at different venues and Bassmead Manor is one of the best I've seen. The whole day went smoothly and the attention to detail is superb. There was so much on offer. The bridal suite, the barn for the ceremony, the beautiful conversion for the reception. It simply has it all. Looking forward to returning very soon to photograph another wedding.

Leslie Long
An absolutely wonderful experience from start to finish with very professional management of our wedding & friendly helpful staff. The behind the scene staff worked unobtrusively and feverishly to allow our wedding to run as smooth as silk. The venue was kept meticulously clean and beautiful. A special mention for Jennifer Lavender who was very helpful and professional throughout catering for our every needs. The food was beautiful and very tasty as all the guests commented how wonderful it was. We found the enclosed venue made people socialise more allowing for a more pleasurable experience all around. 5 out of 5 from us...well done Bassmead Manor Barns.

Neil Francis
Fantastic wedding last week, the venue, planning, staff, food were all fab. We couldn't have had a better day.

Harriet Billingham
Thank you to Amanda and the rest of the team for all your amazing help from start to finish!
We had the most amazing day!
Everything was just so perfect


Sophie Davenport-Rouse
We got married here on Sunday 14th October and it was truly the best day of our lives. Everything ran like clockwork and the venue was decorated to perfection. The team were amazing making sure the whole day ran smoothly. All of our guests commented on how delicious the food was and how beautiful the barns were. We had Rob from strobe disco do our music and announcements for the whole day and he was fab! Bassmead is a stunning venue and despite the rain we managed to get some beautiful photos outside and inside the rickety barn. We cannot recommend this wedding venue enough and would like to thank all the staff that helped make our day perfect x

Kirsty Armstrong
We had our wedding at Bassmead last Friday and it was everything we could have ever dreamt of! Hayley was so helpful from the beginning and our day ran so smoothly it was perfect. She was an absolute star at helping us organise and plan final details and was there throughout our day checking that we were okay. We cannot thank her and the rest of the team at Bassmead enough. It is a beautiful venue and an equally beautiful team running it. Much love Mr & Mrs Armstrong

Lucy Warren
Amazing venue and amazing staff. They can't do enough for you and the day ran perfectly. If I could do it again I would ...

Vicki Ivens
Amazing venue, visited for a wedding... beautiful barns, reception, and courtyard, bar and dining area! Staff were great also!

Laura Gallie
We had the most amazing wedding day at Bassmead Manor Barns. The venue is stunning and we loved everything about it.
Amanda was fantastic in the lead up to our wedding, helping us to get our heads around everything that needed doing and she made sure that everything ran smoothly on the day.
Many of our guests commented on how beautiful the venue was and particularly enjoyed the delicious food.
We had the best day and couldn't have wished for a better venue. We just wish we could do it all over again!




Emma Woodford
Beautiful Venue and lovely staff. From the moment I came to look at this venue the rickety barn took my breath away. I knew I wanted to get married here. It's so beautiful with the bridge and the moat around.
Thank you to the lovely Jenny for all your help and making our day so beautiful.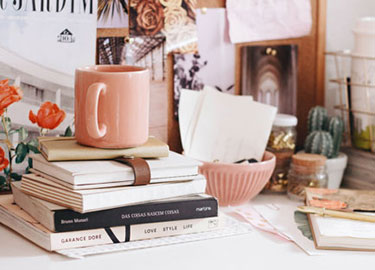 Your free account will also enable you to:

Easily manage and securely book your suppliers

Stay on top of wedding planning with our intuitive checklist

Keep an eye on spend with our budget tracker

Create and track your wedding guestlist

Plan your wedding on the go with our mobile app, downloadable via the App Store or Google Play
Thanks for your enquiry! You'll hear back shortly.
Couples interested in Bassmead Manor Barns also sent enquiries to the suppliers below too. You can simply send the same enquiry to them in one click.
South Farm
?

A romantic oasis nestled deep in the countryside, family run South Far...
Best Western Moore Place
?

Moore Place is a stunning, converted Georgian manor house located in t...
The Priory
?

The Priory is a unique wedding venue voted 21st out of the top 100 wed...
South Farm
?

A romantic oasis nestled deep in the countryside, family run South Far...
Best Western Moore Place
?

Moore Place is a stunning, converted Georgian manor house located in t...
The Priory
?

The Priory is a unique wedding venue voted 21st out of the top 100 wed...
Are you sure?
If you don't ask, you'll never know...
Continue to chat
Leave
Is this supplier not for you?
Explore other suppliers.
Sign up to our free planning tools today to save suppliers